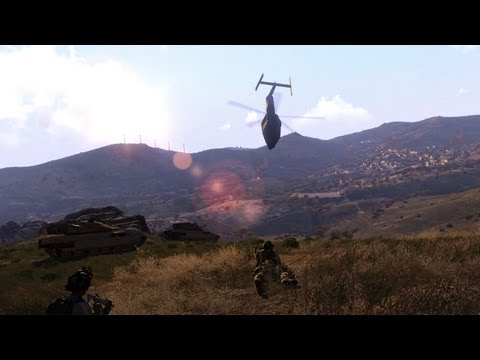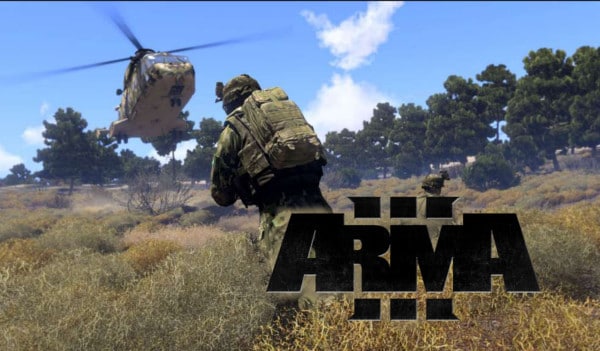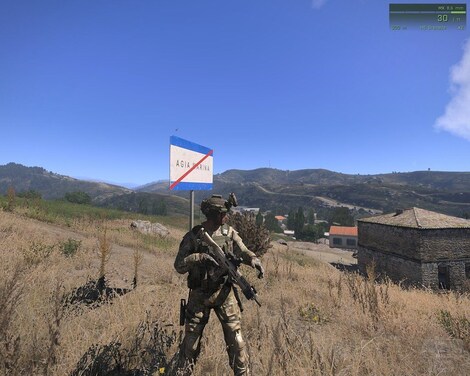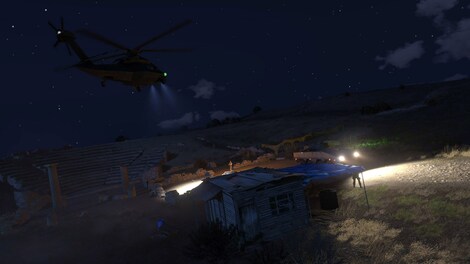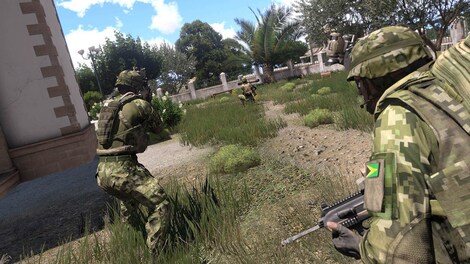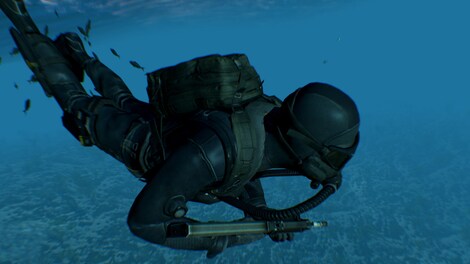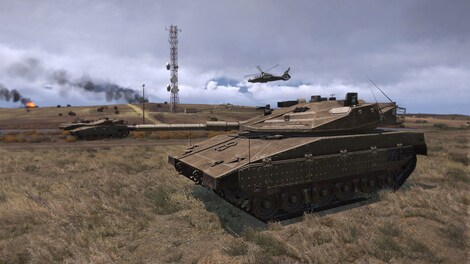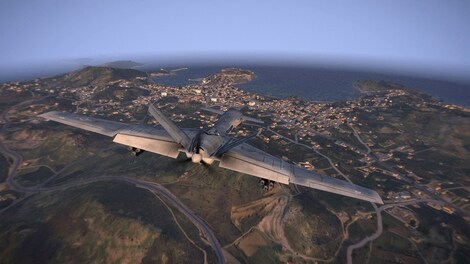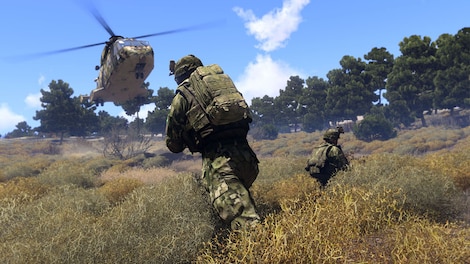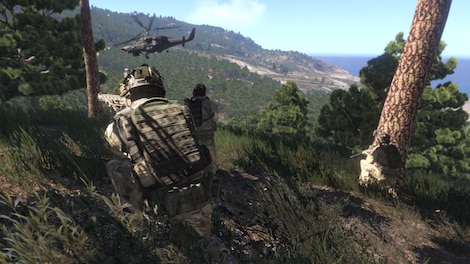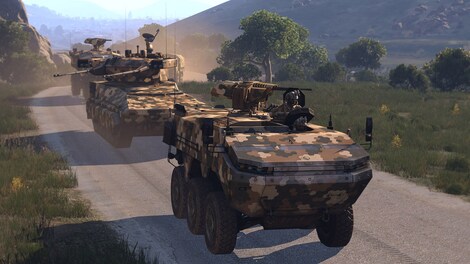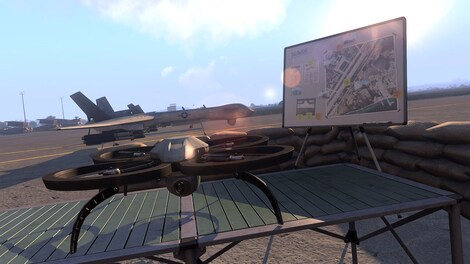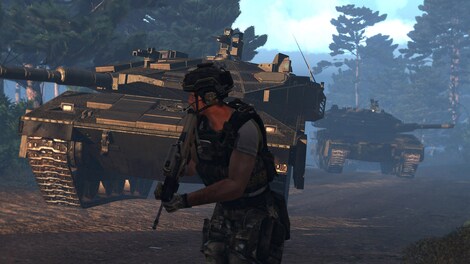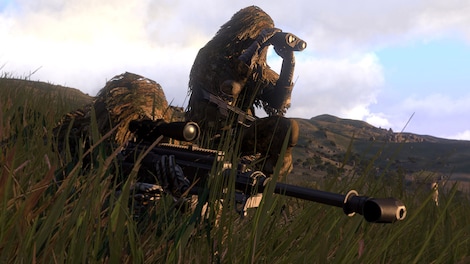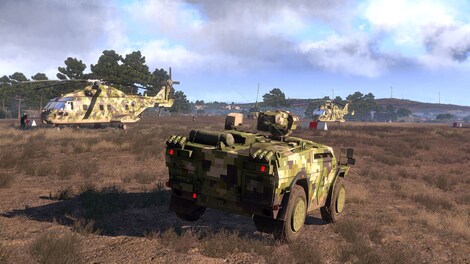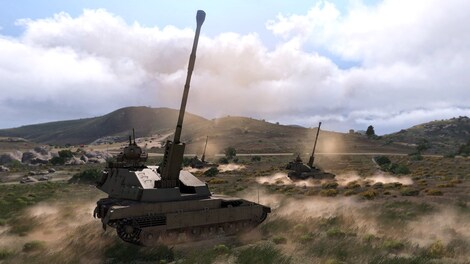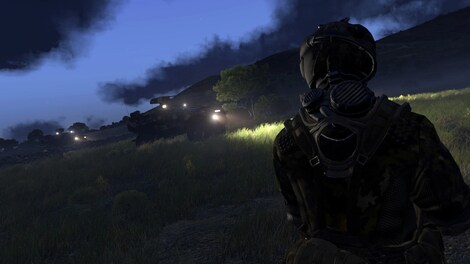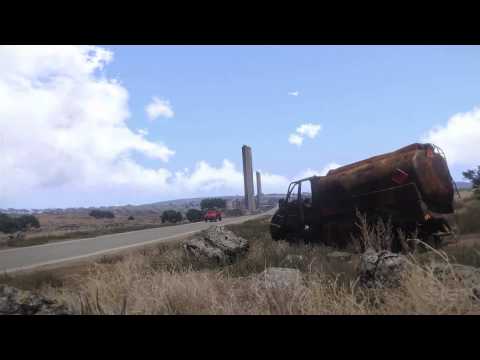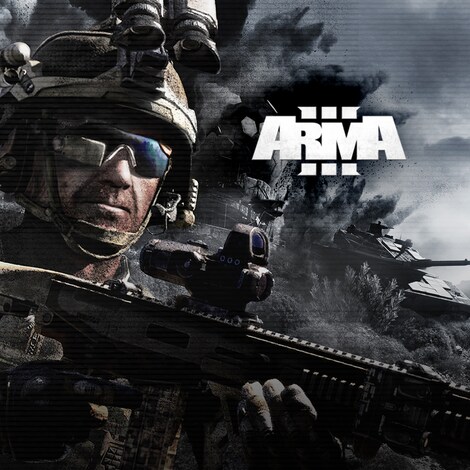 1/21
EUROPE version
Arma 3 Steam Key EUROPE
ARMA 3 (PC) is the third entry into the franchise developed by Bohemia Interactive, the creators of Operation Flashpoint. ARMA 3 takes the fight to two semi-fictional islands on the Mediterranean, one of which is an enor ...
Selected offer from:
Price
25.12 USD
34.99 USD
28%

OFF
Money Back Guarantee
You must be logged in to add products to your wishlist.
Product description
Product description
ARMA 3 (PC) is the third entry into the franchise developed by Bohemia Interactive, the creators of Operation Flashpoint. ARMA 3 takes the fight to two semi-fictional islands on the Mediterranean, one of which is an enormous area hardly ever seen in the games of this genre.
Master the complex controls, and guide your squad in the most complex military shooter franchise since Operation Flashpoint.
Massive gameplay area
ARMA 3's gameplay area is divided into two large islands. While the smaller one is "just" 20 km2, the larger, Altis is a huge landmass, spanning 270 km2 of area. And it's not just empty space, either. Both islands are filled with villages, forests, ruins, and many more, providing a diverse environment for all manners of military activity.
The size of this playground allows the players to make a kilometer-long sniper shots if only they are skilled enough, coordinate military maneuvers, or just travel and revel in the environments created by Bohemia Interactive.
Complex ARMA 3 gameplay
ARMA 3 is not a game you can play casually. Between the large number of different available equipment pieces and a complex control scheme, ARMA 3 takes a long while to master. And achieving mastery in handling all the systems in the game is a reward in itself, even before crushing your opponents in an effort coordinated between dozens of other players.
Do you have the patience to learn the functions of every key and command? The game is not going to hold your hand at any point. You are on your own.
Fully-fledged campaign
ARMA 3 story is divided into three chapters, each focusing on a different key aspect of success. The episode names are Survive, Adapt, and Win, and take the protagonist Corporal Ben Kerry from a regular soldier following orders, to a leader of his own squad. Take part in a conflict between NATO and CSAT (Canton-Protocol Strategic Alliance Treaty) and help resolve the conflict which tore the Altis and Stratis islands apart, driving thousands of inhabitants from their homes.
Endless multiplayer content
Thanks to a seamless Steam Workshop integration, ARMA 3 players have instant access to thousands of various modifications created by the community. Thousands of new missions, new vehicles, more weapons. All of it makes ARMA 3 a continuous experience and makes sure the game stays fresh.
Moreover there are no limits to the maximum number of players, letting you engage in battles larger than in any other similar game.
Key features


Altis & Stratis - Defeat your enemy on richly detailed battlefields – stretching over 290 km² of Mediterranean island terrain.


Solo & Multiplayer - Experience military gameplay by completing the singleplayer showcase missions. Run through the competitive firing drills to hone your shooting and movement skills. Form a squad and team up to fight against your enemy in multiplayer scenarios.


Weapons & Vehicles - Master air, land, and sea with 20+ vehicles; choose your gear, pick from 40+ weapons, and customize your loadout.


Content Creation - Start creating your own experiences with the powerful scenario editor; develop mods for others to play; share and discover scenarios on Steam Workshop; join our creative community.


Revamped Engine - Navigate the battlefield with fluid new animations; feel the devastating power of combat with the upgraded sound engine, new ragdoll simulation and PhysX -supported vehicles.


Singleplayer Campaign - Follow the story of Ben Kerry, a soldier who gets caught up in a Mediterranean flashpoint, across three gameplay-driven episodes: Survive, Adapt, Win.


WARNING! This product is region-locked and it can't be activated in the region of USA.
Bear in mind that after buying this product as a GIFT you will not be able to add it to your inventory.

Release date: 2013-09-12
System requirements
System requirements
Below are the minimum and recommended system specifications for Arma 3 Steam Key EUROPE. Due to potential programming changes, the minimum system requirements for Arma 3 Steam Key EUROPE may change over time.
Minimal requirements
Processor

Intel Dual-Core 2.4 GHz or AMD Dual-Core Athlon 2.5 GHz

Graphics

NVIDIA GeForce 9800GT / AMD Radeon HD 5670 / Intel HD Graphics 4000 with 512 MB VRAM

Memory

4 GB RAM

Disk space

20 GB free space

System

Windows 7 SP1 (64bit)
Recommended requirements
Processor

Intel Core i5-4460 or AMD FX 4300 or better

Graphics

NVIDIA GeForce GTX 660 / AMD Radeon HD 7800 Series with 2 GB VRAM

Memory

6 GB RAM

Disk space

25 GB HD

System

Windows 7 / 8 / 10 (64bit)
Languages
Languages
German, Spanish, French, Italian, Russian, English
Age restrictions
Age restrictions



This product contains elements of