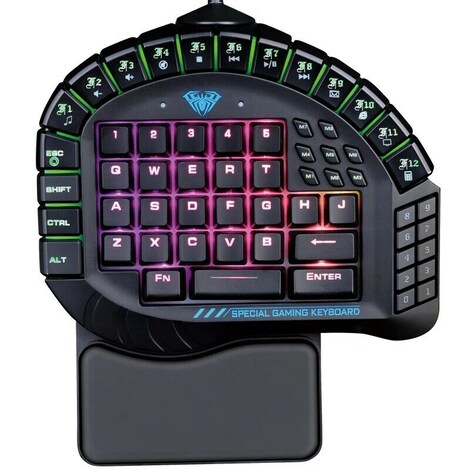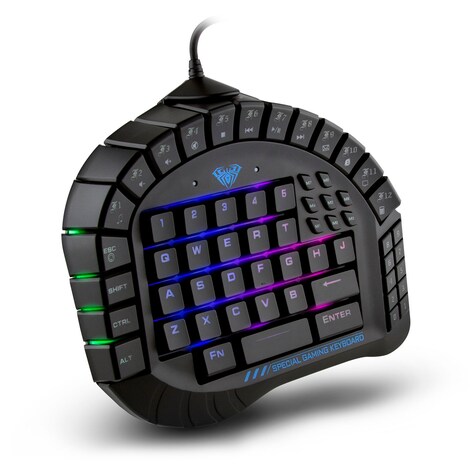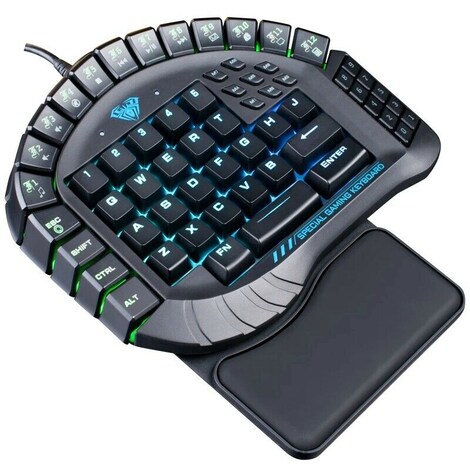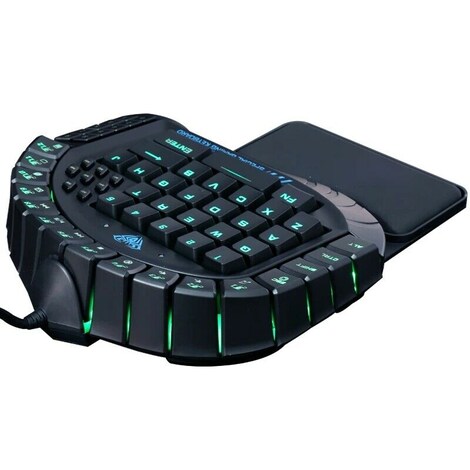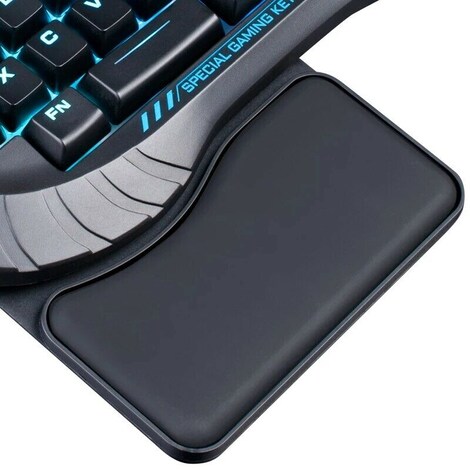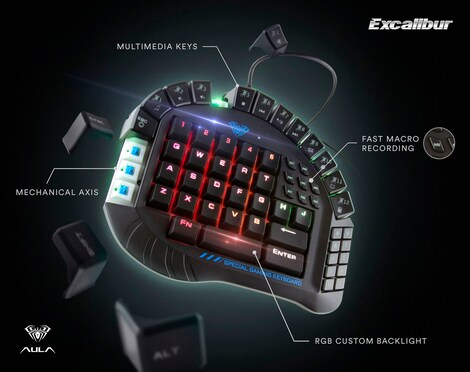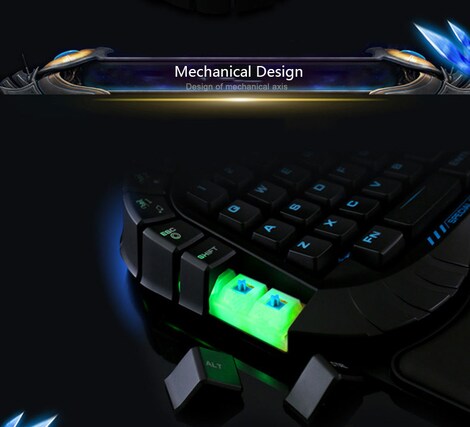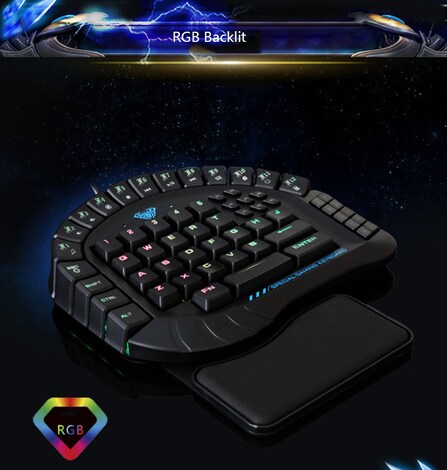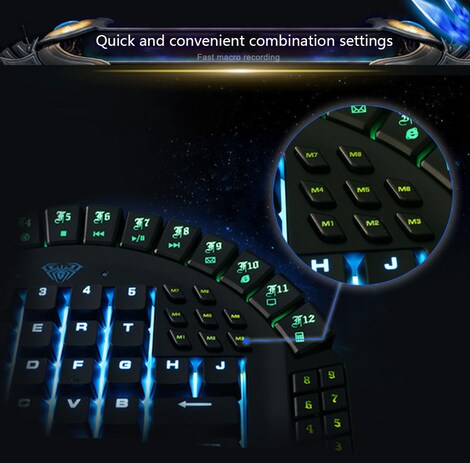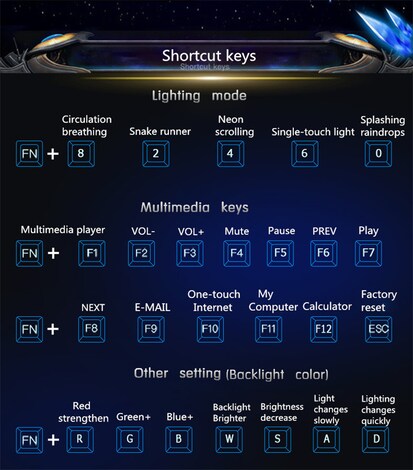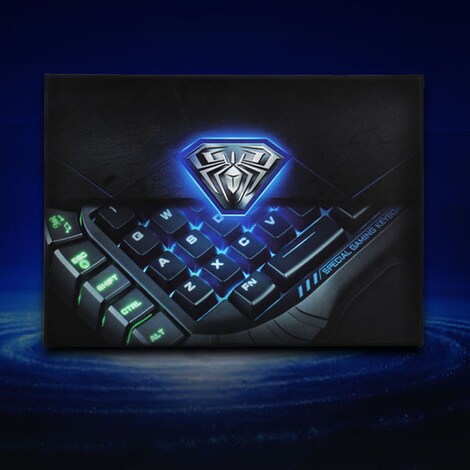 1/12
AULA One Handed RGB Merchanical Gaming Keyboard 30 Programmable Keys
Selected offer from seller:
AULA 30 Programmable Keys One Handed Merchanical Gaming Keyboard - RGB Backlight with Wrist Pad1. RGB Backlit 2. Blue Switch 3. Professional Gamer 4. Split Keyboard 5. Macro Definition Programming 6. All keys do not con ...
Product description
AULA 30 Programmable Keys One Handed Merchanical Gaming Keyboard - RGB Backlight with Wrist Pad
1. RGB Backlit
2. Blue Switch
3. Professional Gamer
4. Split Keyboard
5. Macro Definition Programming
6. All keys do not conflict
7. One-Handed Keyboard
FN+8,+2,+4,+6,+0 Change Backlit Color
FN+F1=Player
FN+F2=Volume Down
FN+F3=Volume UP
FN+F4=Quiet Mode
FN+F5=Stop
FN+F6=Last One
FN+F7=Play
FN+F8=Next one
FN+F9=E-mail
FN+F10=Internet
FN+F11=My Computer
FN+F12=Computer
FN+ESC=Restore factory settings
FN+R=Red light stronger
FN+G=Green light stronger
FN+B=Blue light stronger
FN+W=Increase brightness
FN+S=Reduce brightness
FN+A=Slower the light change
FN+D=Speed up the light change
More information
More information
Invoices
This seller provides invoices. To receive one, you can contact them once you place an order.
Warranty
Guarantee & Return 1. We offer a 3-month warranty. If you receive defective item, please kindly notify us within 30 days. We will guide you the returning instruction for replacement or refund. 2. Original condition, no physical damage (does not include damage caused during transport).All accessories included in the original retail packaging of the product include, but are not limited to, instructions, warranty registration card, etc. 3. As all of our products belong to consumables, please contact us in valid guarantee time. We reserve the right to refuse any returns for objective reasons. Customers Service & Complaint No matter what problems you encounter after receiving the goods, please contact us as soon as possible. Please describe the problems you meet in detail. We will put forward reasonable solutions to protect your rights and interests according to your problems. Thank you for your cooperation! Feedback 1. If you are dissatisfied for any reasons, please don't be quick to leave us neutral or negative feedback. If there are any problems of your order, please feel free to contact us firstly. We are responsible and credible seller, will follow it for you asap. 2. If you are satisfied with the product you received, please kindly leave us a positive 5 star review. It would be much appreciated!
Earn 3.15 USD every time someone buys this product using your reflink.