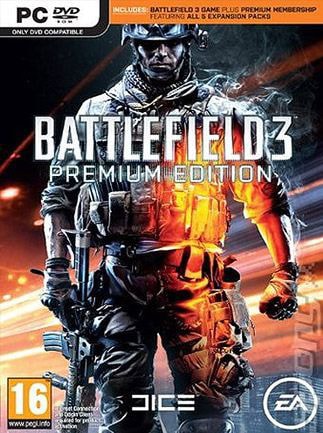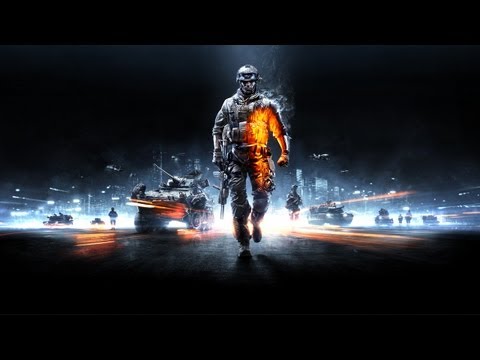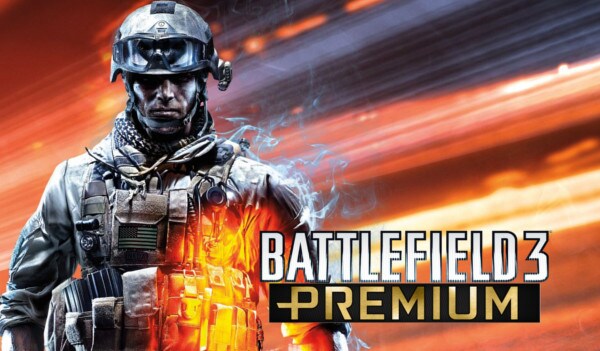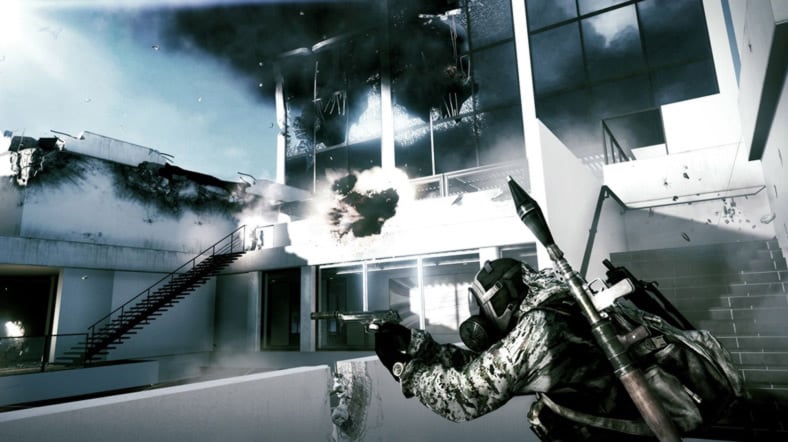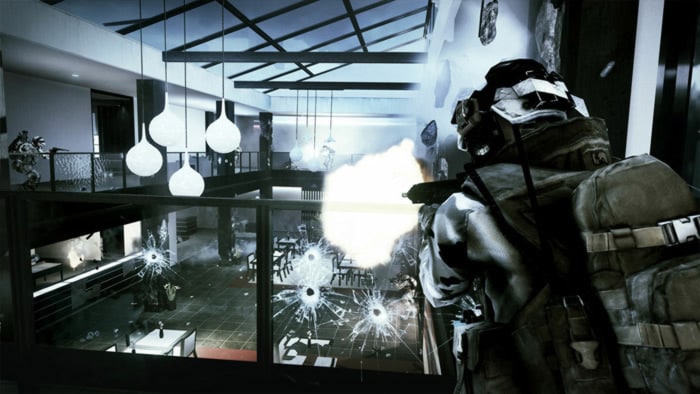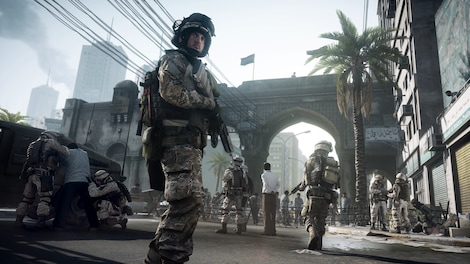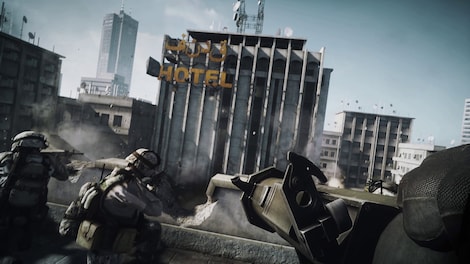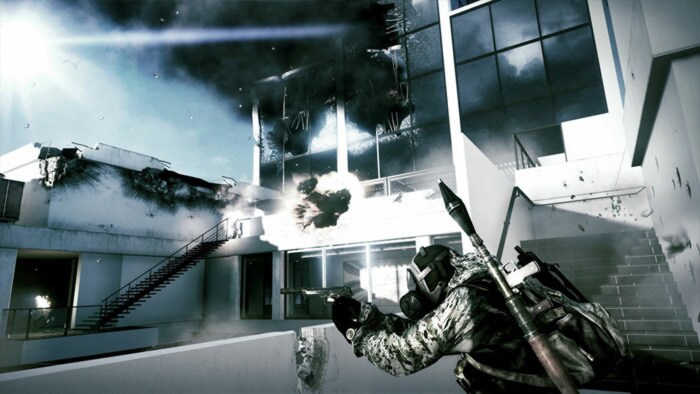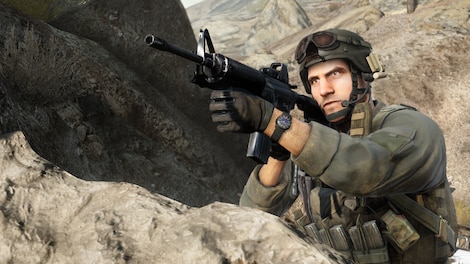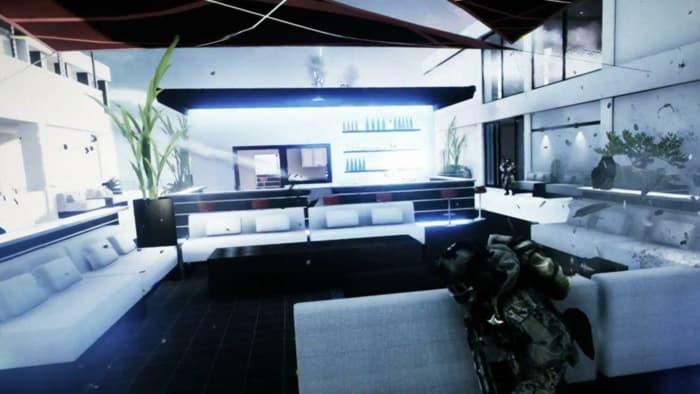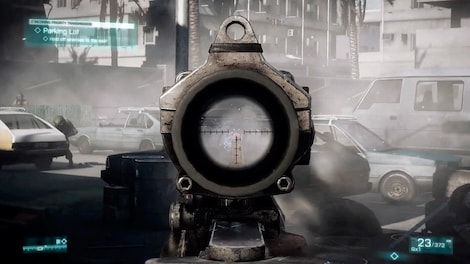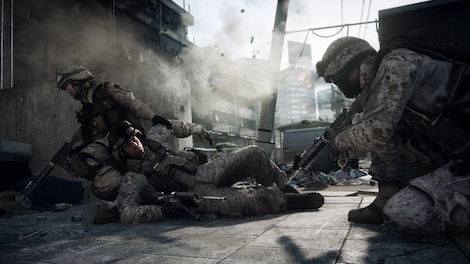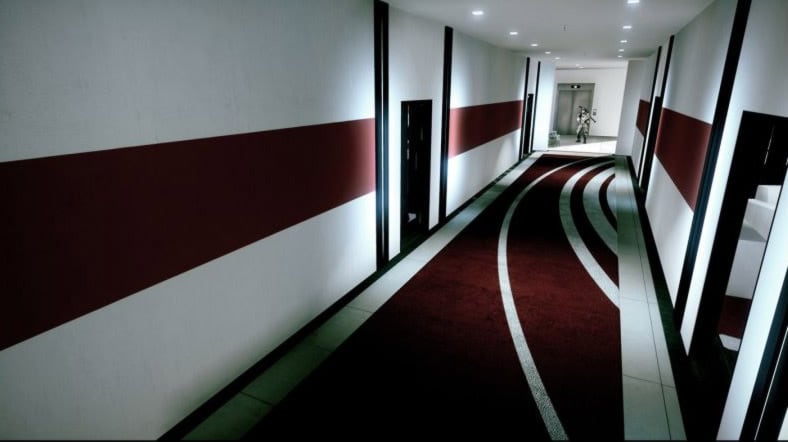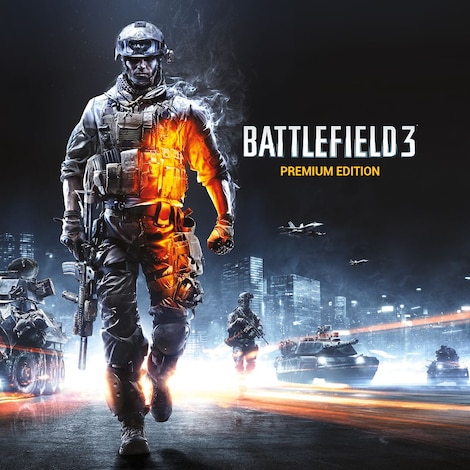 1/14
GLOBAL version
Battlefield 3 Premium Edition Origin Key GLOBAL
Battlefield 3 is 2011 first-person shooter PC game developed by EA Dice and published by Electronic Arts. In the game, the player takes control of various types of army units and leads them through modern warfare environments, both in the single-player campaign and multiplayer mode.
Buy it in a bundle, pay less: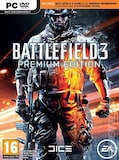 Battlefield 3 Premium Edition Origin Key GLOBAL
GLOBAL
Offer from: Claincir
Offer from: Bestchoice4youhere
Offers: 10
World_game24

Excellent seller

Claincir

Excellent seller

98%

Positive feedback

17136

Codes_flying_digital_game

Global_safe_key

Excellent seller

Outlawgames

Excellent seller

99%

Positive feedback

20539
Product description
Premium Edition includes all the content released as the part of Battlefield Premium membership, launched in 2012. It offered members exclusive content to the core game. With the premium edition of Battlefield III the player gets, among others:
multiplayer head start kit
access to all released DLCs

priority in server queues
Characters and story 
The story of Battlefield three is set during the "War of 2014", a fictional conflict between involving various regions of the world, including Iraq, Iran, United States and France. The player takes control of various characters: the protagonist of the game, Staff Sergeant Henry Blackburn, member of the US Marine Corps, M1 Abrams tank operator Cpt. Jonathan Miller, F/A-18F Super Hornet weapon systems officer Lt. Jennifer Colby Hawkins and GRU operative, Dima Mayakovsky. The main antagonist of the game is a man called Solomon, a CIA agent who plans to detonate nuclear weapons in New York and Paris.
Gameplay
Battlefield 3 is a first-person shooter game, with battles waged across three game modes: campaign, cooperative mode and multiplayer. In campaign mode, players walk through the main story of the game. In a cooperative campaign, a separate story involving a new team of marines plays out across six levels. However, the main selling point is the multiplayer mode. Multiplayer can host up to 64 player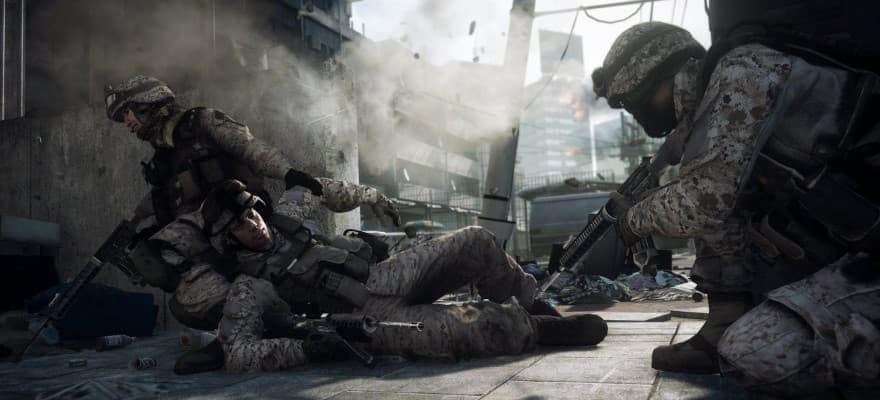 They can choose one of four types of units: Assault (assault rifles and healing), Support (light machine guns and ammunition supply), Engineer (support and vehicle destruction) and Recon (spotting and sniper fire, as well as creating respawn points using a beacon). Player units, as well as their weapons, are customizable – players can apply various types of camouflage to them. Multiplayer battle modes include Conquest, Rush, Squad Deathmatch, Squad Rush and Team Deathmatch.
BF III players have at their disposal ground units as well as various types of vehicles, including tanks and fighter jets. The game maps include locales such as Paris, Tehran and various other locations in Iran, New York City and areas of Persian Gulf. The maps contain urban and metropolitan areas, as well as spacious landscapes for vehicular combat. A new feature of Battlefield 3 is Battlelog – a free, cross-platform social service. It contains built-in voice and text messaging system, game statistics as well as joining active sessions with friends (they must be playing on the same platform).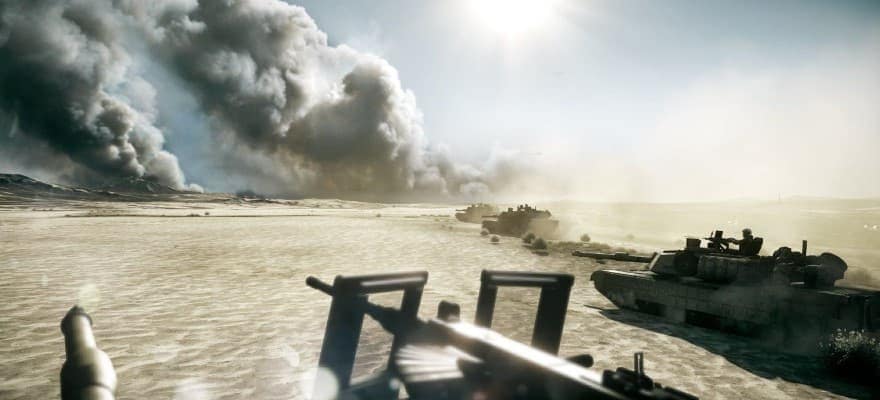 Player receptions
Battlefield 3 for PC was met with mostly positive receptions. Critics praised graphics of the game as well as excellent multiplayer mode. They were, however, critical of a story in the campaign mode. BF3 won several awards including Best Shooter and Best Multiplayer Game at 2011 IGN People's Choice Awards.
If you are interested in great multiplayer experience offered by Battlefield 3 Premium Edition check out the prices in offers section above. The game comes in the form of Origin Key, which means that you'll be able to download it as soon as you pay.
Key features


ENGAGE IN ALL-OUT WARFARE - Featuring award-winning multiplayer, intense co-op, and thrilling single-player missions.
GET ALL 5 DLC EXPANSION PACKS - Including Back to Karkand, Close Quarters, Armored Kill, Aftermath, and End Game. 20 new maps, 20 new weapons, 10 new vehicles, and 4 new game modes.
one of the best games in the Battlefield series
several improvements over previous games in the series including added mechanics
multiplayer mode that can host up to 64 players and intense co-op
various add-ons, such as new camouflages and assignments
exclusive bonus content
Release date: 2012-06-04
System requirements
System requirements
Below are the minimum and recommended system specifications for Battlefield 3 Premium Edition Origin Key GLOBAL. Due to potential programming changes, the minimum system requirements for Battlefield 3 Premium Edition Origin Key GLOBAL may change over time.
Minimal requirements
Processor

2.0 GHz - Pentium Dual Core E2180 / Athlon 64 X2 Dual Core 4000+

Graphics

512 MB VRAM - GeForce 8600 GTS / Radeon HD 4650

Memory

2 GB RAM

Disk space

15 GB HD

System

Windows XP
Recommended requirements
Processor

2.13 GHz - Core 2 Quad Q6400 / Phenom 9650 Quad-Core

Graphics

1 GB VRAM - GeForce GTX 560 / Radeon HD 6950

Memory

4 GB RAM

Disk space

15 GB HDD

System

Windows 7
Languages
Languages
Chinese, German, Spanish, French, Italian, Japanese, Polish, English
Age restrictions
Age restrictions



This product contains elements of