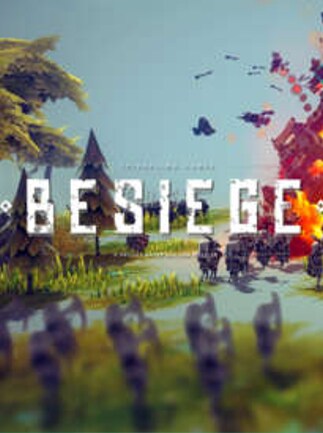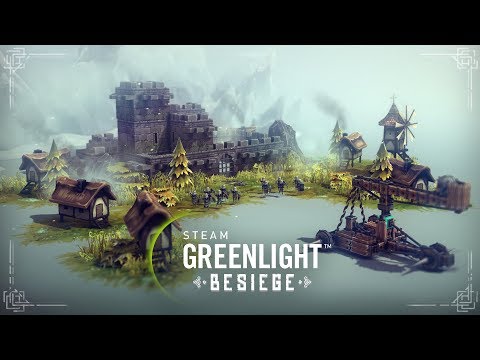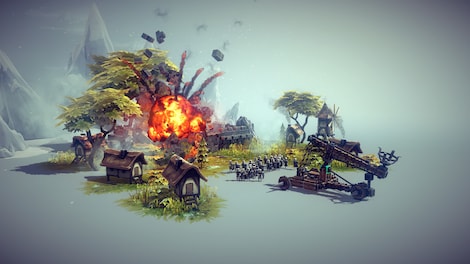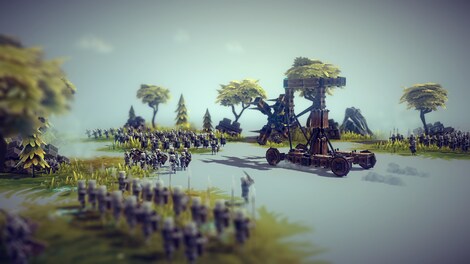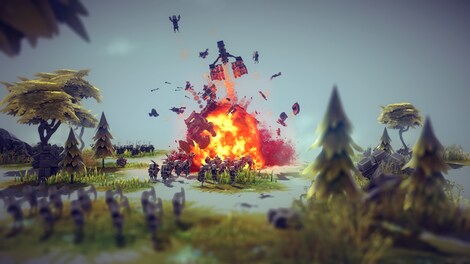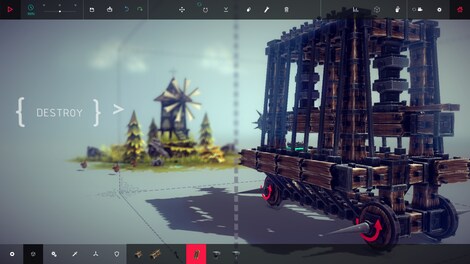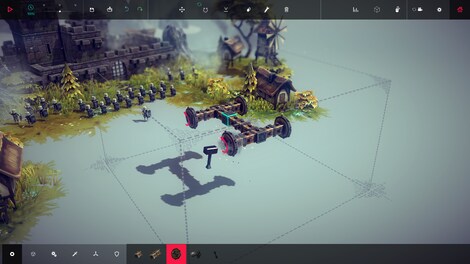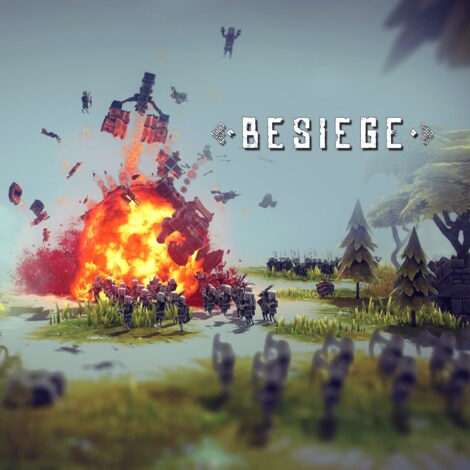 1/8
GLOBAL version
Besiege Steam Key GLOBAL
Would you like to create a helicopter that is propelled using flamethrowers? Or a hell train with rotating edges on the sides? Besiege is a simulator of war machines creation.
Product description
Besiege features 15 levels that usually have a clear objective: destroy things, whether strongholds, enemies or strategic points. How you are going to destroy your goals is completely up to your preferences. You will become the Leonardo da Vinci of chaos and destruction once you have mastered the concepts of Besiege.
Story and gameplay of Besiege
What happens when a game offers you a toolbox that allows you to create everything that exists in your head? Use your imagination to create war vehicles of all kind! At the beginning of each level, you must build a war machine that conforms to the characteristics of the objective to be achieved. For example, if you must cross a minefield, you may be interested in creating a mobile tower or go for an aerial vehicle.
There is no single correct solution so let yourself be carried away by your annihilating longings. Almost all the material to build war machines is available at your disposal. Select the item you want to install next on your machine and then click on the place where you want to place it. If the plan has not gone well or you want to remodel your creation you can delete elements, move them or undo your last actions.
Even though there is no exhaustive tutorial to use the machine creation editor, you do not miss it thanks to the simplicity of the process. And if you think you have created the ultimate weapon, remember that you can save it for future uses.The game is structured in the form of several levels, each with a clear objective. Depending on the occasion, you will have to devastate a village, defeat an army, reduce a fortress to rubble or even stranger tasks, like stealing wood or climbing mountains under a rain of arrows. In any case, you will have to build, with very simple elements, a siege engine capable of carrying out your mission.
Graphics with great physics!
Besiege's physics is its great star. Everything in the game behaves realistically. If your machine is set on fire, it will be partially destroyed. What remains standing will begin to get out of control, unleashing chaos on the stage. It is impossible to be frustrated when that happens because many times you will end up laughing at your own mistakes, apart from learning from them. In this sense the graphics are very practical: the game only shows you the environment that you can destroy. Forget open worlds or long empty landscapes.
Your "destroyer of worlds" must have coherent proportions, stand on its own and be capable of carrying out the attacks you have designed. Besiege features frankly magnificent graphics design. You can adjust the passage of time at the pace you want, to see your machines operate in slow motion.
The true core of the game is the machine editor. Starting from a blue cube, the only element that you can't remove, you must fit other pieces to make what you want. Enjoy a decent collection of parts at your disposal, from simple wooden blocks for the general structure to weapons in the form of spikes, rotating saws, fireballs, bombs, cannons and more. Another interesting fact is, that Besiege is very controller friendly.
Opinions and receptions
Besiege (PC) have brought tons of fun to gamers lives. It received much positive feedback. Read various reviews to know more about this game. It was warmly welcomed by people from all over the world and it's considered one of the best machine building sandboxes.
Key features
A sandbox, machine-building game
Advanced graphics engine and stunning visuals
A possibility to create your own ideas of complex war machines
15 difficult levels that force creative thinking and designing skills
Numerous building materials available at your disposal
A decent collection of building parts and possibilities
Release date: 2015-01-28
System requirements
System requirements
Below are the minimum and recommended system specifications for Besiege Steam Key GLOBAL. Due to potential programming changes, the minimum system requirements for Besiege Steam Key GLOBAL may change over time.
Minimal requirements
Processor

Intel Core 2 Duo / AMD Athlon X2

Memory

1 GB RAM

Disk space

1 GB HD

System

Windows XP