Survive in the ruined world
Radioactive deserts, abandoned towns, zombies, and humans. Are you ready for the dangers of post-apocalypse?
The best of the harshest post-apo worlds in gaming
These games have sparked the gruesome imaginations of gamers for years, letting millions of players experience the thrilling struggles for survival from the safety of their homes! Zombies, wars, and natural dangers alike, these post-apocalyptic worlds aren't for the faint of heart!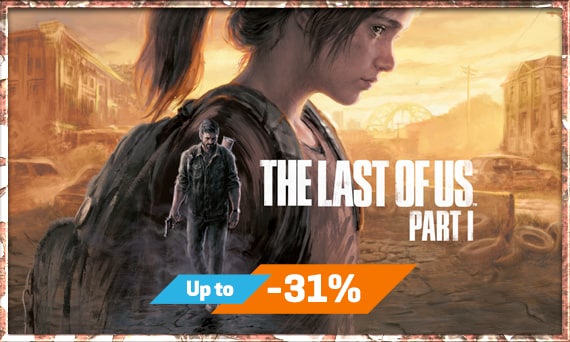 The Last of Us Part I
Join Joel and Ellie on their journey across a post-apocalyptic America. One of the best PlayStation exclusives is now available to enjoy on PC!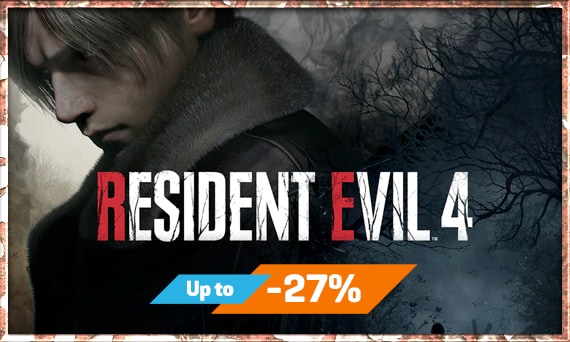 Resident Evil 4 Remake
Play the game that revolutionized the Resident Evil series!  Experience the full remake, featuring modernized gameplay and graphics.
Discover all
Selection of the very best games for fans of spooks and post-apo vibes - zombies, radioactive air, wastelands, and all that jazz.
Discover all
Less scary but immensely fun - see the games that are hottest at the minute - you can't go wrong with any of these titles.
Discover all
Feel the thrill of the unknown with random games - you never know what can be found inside these packs. Open them up to find out!
Discover all
Can't find the game you were looking for? No worries - fuel up your Steam Wallet and get it there!
Want to find the post-apocalypse to your liking? Check these articles!
There are many ways for the world to end, and many ways to deal with the aftermath. If you're looking for something specific, or seeking inspiration, take a look at our articles and find the right emotionally devastating, nerve-wracking post-apocalypse for you!
Payment methods:
and 200+ more
G2A.COM Limited 31/F, Tower Two, Times Square, 1 Matheson Street
Causeway Bay, Hong Kong
Incorporation number: 2088957
Business registration number: 63264201
Customer (support) services are granted by G2A PL Sp. z o.o.
Address:
G2A PL Sp. z o.o.
53 Emilii Plater Street
00-113 Warsaw
G2A.COM Direct BV - marketplace support
James Wattstraat 77 A 3,
1097DL Amsterdam
Use of this Web site constitutes acceptance of the Terms and Conditions and Privacy policy. All copyrights, trade marks, service marks belong to the corresponding owners.