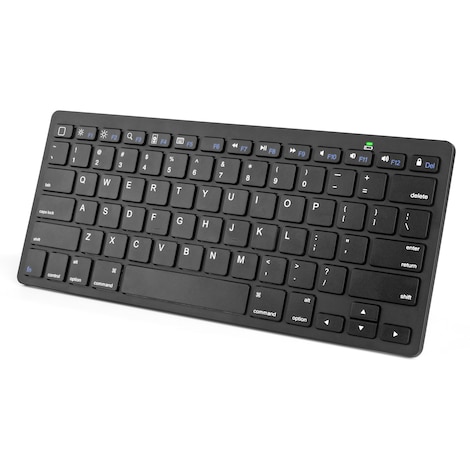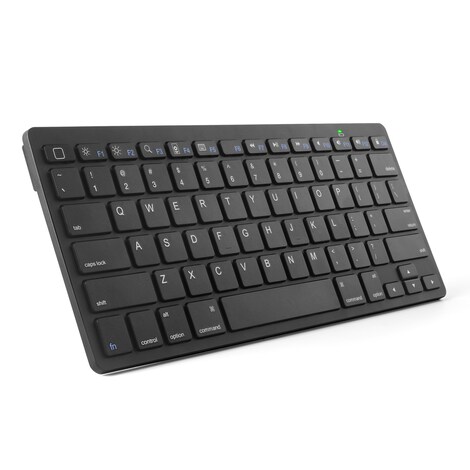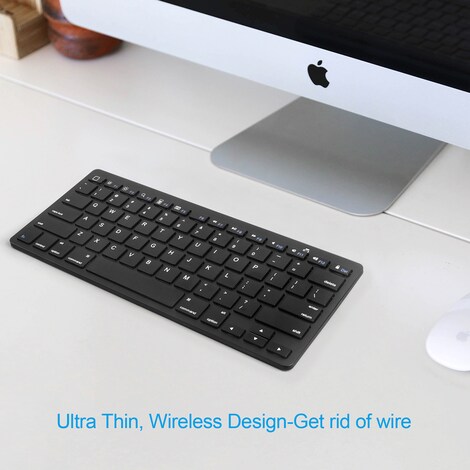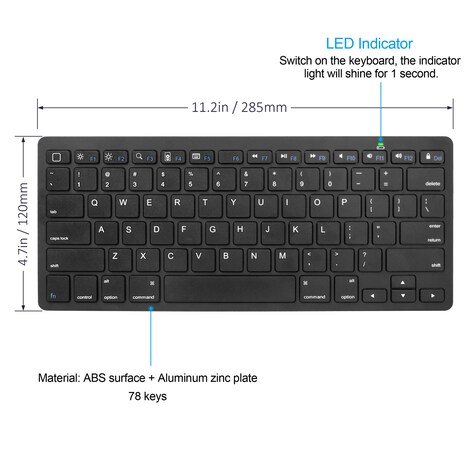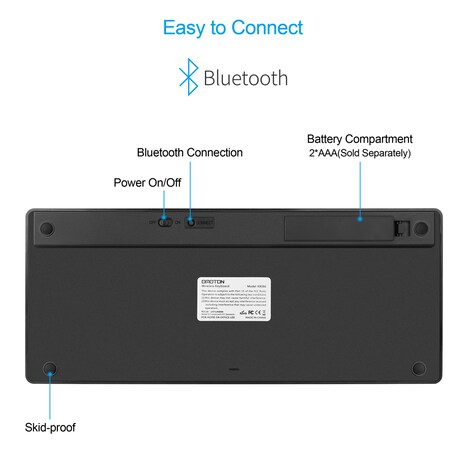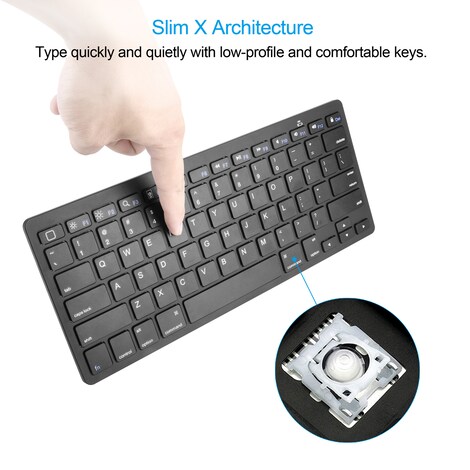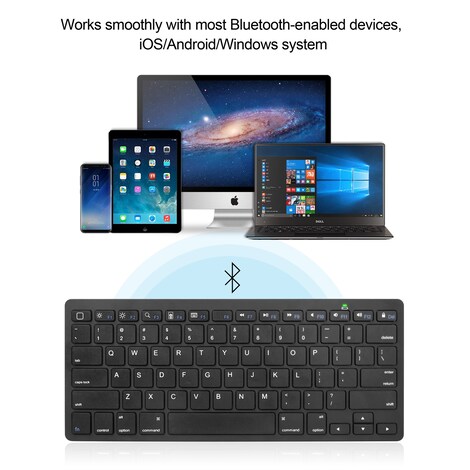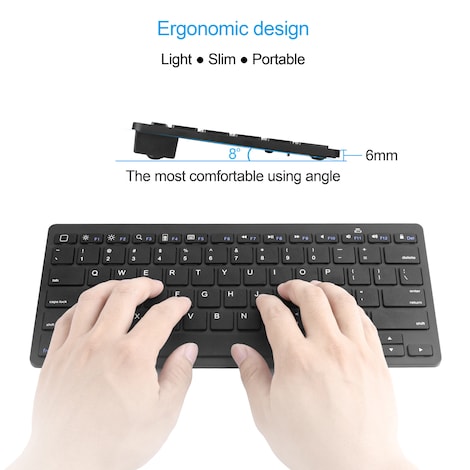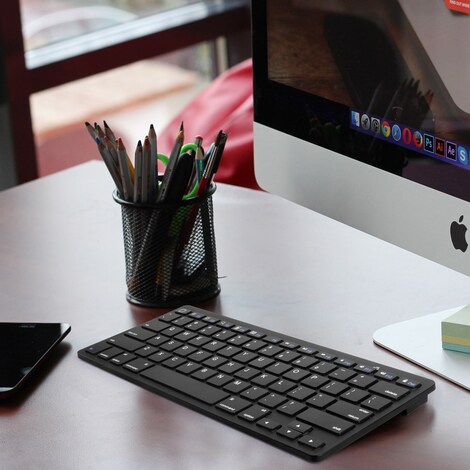 1/9
CHOETECH Bluetooh Keyboard Ultra Slim Mini Wireless Keyboard for iPad,iPhone,Samsung Cellphones Tablets Black
Selected offer from:
Language:

Key Size:

Length:

Color:
SpecificationsProduct Model: BH-006Modulation System: GFSK Bluetooth Version: Bluetooth 3.0Operation Voltage: 3VOperation Current: ≤5mABattery Required: 2*AAA(not included)Keying Force:60±10gKey Life:5 million strokesOpe ...
Product description
Specifications
Product Model: BH-006

Modulation System: GFSK

Bluetooth Version: Bluetooth 3.0

Operation Voltage: 3V

Operation Current: ≤5mA

Battery Required: 2*AAA(not included)

Keying Force:60±10g

Key Life:5 million strokes

Operating Temperature:-10 ~ +55°C

Operating Distance:within 10 meters

Available Color

: Black



Number of Keys:78 keys

Material:ABS surface + Aluminum zinc plate

Product Size:285 x 120 x 6 mm

Product Weight:About 280g

Features
1. Multi-device Bluetooth keyboard
Supports devices such as Apple iPad Pro 12.9"/10.5"/9.7", iPad Air 2/Air, iPad mini 4/3/2/1, iPad 2, iPad 3, iPad 4, iPhone X/8/8 Plus, iPhone 7/7 Plus, iPhone 6S/6S Plus/5S/4S etc. Samsung Galaxy Tabs, Galaxy Notes, etc. Bluetooth-enabled PCs or Laptops with Windows XP /Vista /7 /8 (Not Compatible with Windows 10). Smartphones or tablets (not including Dell tablets) with Android 3.0 and above.
2. Cable-free and Long-range
Bluetooth Connection with your devices brings you more convenience when you need to type. Operating Distance is up to 10 meters so you can work comfortably away from the devices.
3. Smooth and Comfortable
Reasonable layout with sleek keys, customized for all iPads, fits perfect with your fingers, allowing you to type smoothly and effortlessly on this comfortable keyboard.
4. Long Service Life
30-days continuous use and automatic sleep mode allow up to half a year between battery changes(2 X AAA Batteries, Not Included). The ABS material keyboard with aluminum zinc plate makes it heat-resistant, anti-erosion and durable.
Warm Tips:
The keyboard will go into sleep mode if left on and not being used; Press any key and wait 2-3 seconds to bring it out of sleep mode.
This keyboard may not be compatible well with the Mac mini or Moto RAZR.
Keep the keyboard away from sharp objects, microwave items, oil, chemical or other organic liquid items.
Do not place heavy object on the keyboard and do not force or distort the keyboard.
2 x AAA batteries(not included) can be replaced when run out.
Package Include
1* BH-006-BK Bluetooth Keyboard;

1*User Manual;

1*Panda Bookmark

More information
More information
Invoices
This seller provides invoices. To receive one, you can contact them once you place an order.
Warranty
Dear Customer, All Items from Our Store are in High-Quality and High-Performance in Good Condition. If you have any problems about our products, contact us g2a@choetech.com