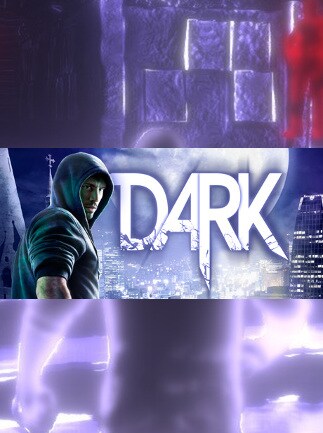 1/1




Dark Steam Key GLOBAL
DARK is a unique stealth-action game with RPG elements in which you take on the role of the ultimate hunter: a vampire. Ambush your enemies from the shadows, roam the darkness and use powerful vampire skills to dispatch ...
Read More
Offer from seller
Gamersuniverse
100%
Positive feedback
108189
Sales feedback (last 12 months)
---
This seller has received exceptionally high ratings from buyers for outstanding customer service.
---
This seller does not issue invoices.
Money Back Guarantee
for digital products provided by sellers
Gamersuniverse

Excellent seller

100%

Positive feedback

108189

Sales feedback (last 12 months)

---

This seller has received exceptionally high ratings from buyers for outstanding customer service.

---

This seller does not issue invoices.

0

Superbkeys

Excellent seller

100%

Positive feedback

5742

Sales feedback (last 12 months)

---

This seller has received exceptionally high ratings from buyers for outstanding customer service.

---

This seller does not issue invoices.

0

Lancce

Excellent seller

100%

Positive feedback

2279

Sales feedback (last 12 months)

---

This seller has received exceptionally high ratings from buyers for outstanding customer service.

---

This seller does not issue invoices.

0

Instant_game

Excellent seller

100%

Positive feedback

16916

Sales feedback (last 12 months)

---

This seller has received exceptionally high ratings from buyers for outstanding customer service.

---

This seller does not issue invoices.

0

Gamesdivision

Excellent seller

100%

Positive feedback

1554

Sales feedback (last 12 months)

---

This seller has received exceptionally high ratings from buyers for outstanding customer service.

---

This seller does not issue invoices.

0

Sales feedback (last 12 months)

---

This seller does not issue invoices.

0

Allgameworld

Excellent seller

99%

Positive feedback

3836

Sales feedback (last 12 months)

---

This seller has received exceptionally high ratings from buyers for outstanding customer service.

---

This seller does not issue invoices.

0

Show 1 more offers

DARK is a unique stealth-action game with RPG elements in which you take on the role of the ultimate hunter: a vampire. Ambush your enemies from the shadows,
roam the darkness and use powerful vampire skills to dispatch your opponents.

The intricate story of DARK will take you into the midst of a world of blood and darkness, where the hunter can easily become prey. Strike down other vampires, improve your character and develop formidable skills such as instantly disappearing from view to take your enemies by surprise.

Stealth and action meet role-playing: earn experience, pick your dialogue choices and develop your skills to become the ultimate hunter 
Use impressive vampire skills and powerful melee attacks to eliminate your foes from the cover of darkness – go invisible, stalk your prey unnoticed and devastate them with up-close attacks 
A variety of enemies await your fangs – from mortal human police and security guards to fellow creatures of the night 
Make your way through lavishly appointed environments, from the city museum to the hidden fortress of a vampire lord hidden within a towering skyscraper 
Impressive 3D cel-shaded graphics

Below are the minimum and recommended system specifications for Dark Steam Key GLOBAL. Due to potential programming changes, the minimum system requirements for Dark Steam Key GLOBAL may change over time.

German

French

Russian

English

Restrictions:

Content descriptors:
Payment methods:
and 200+ more