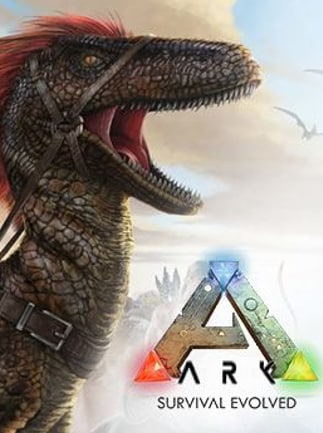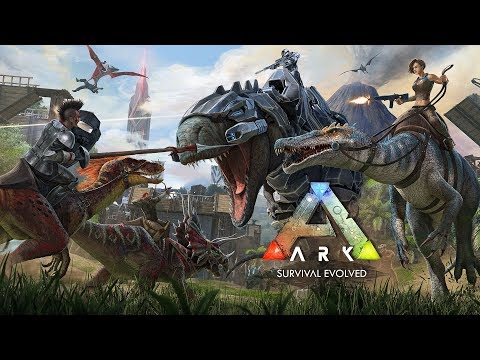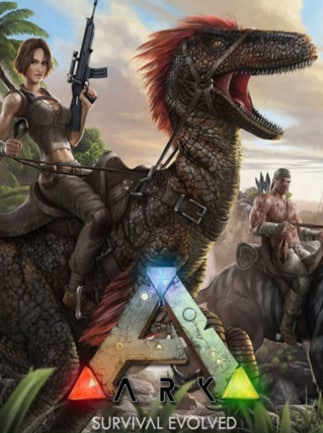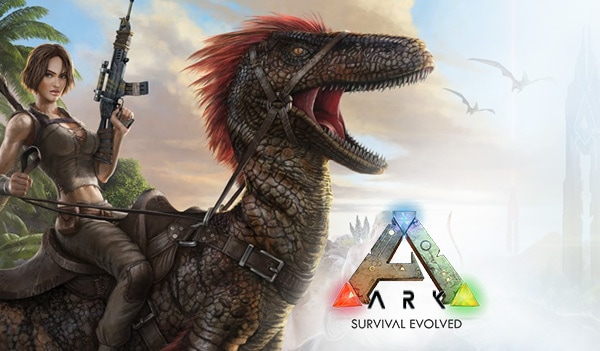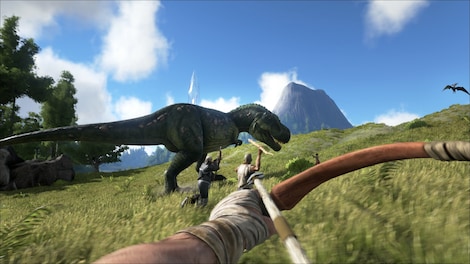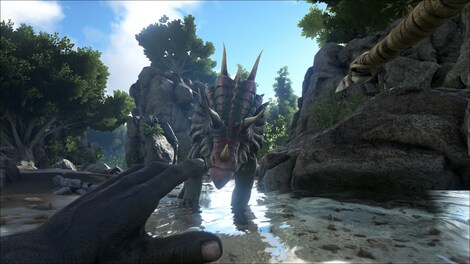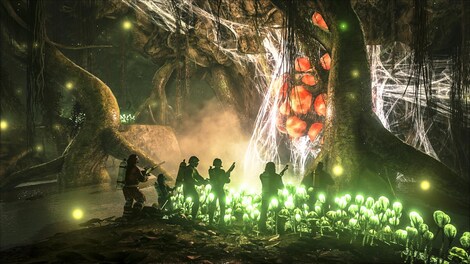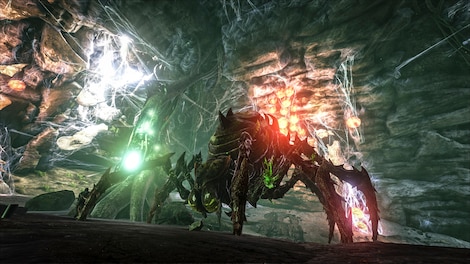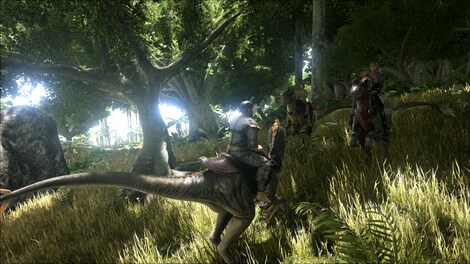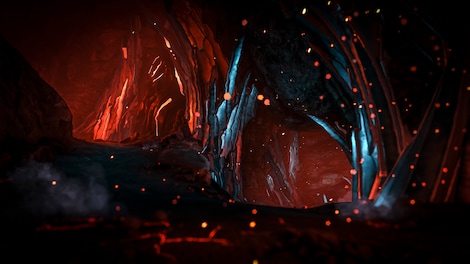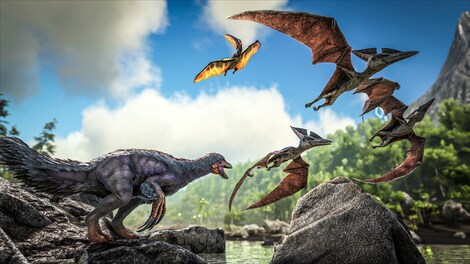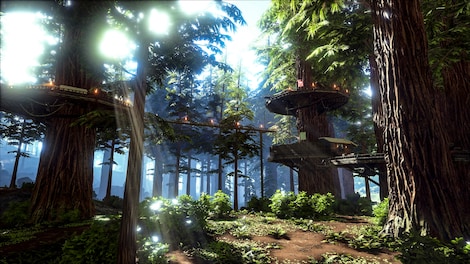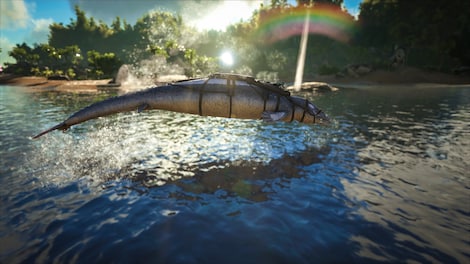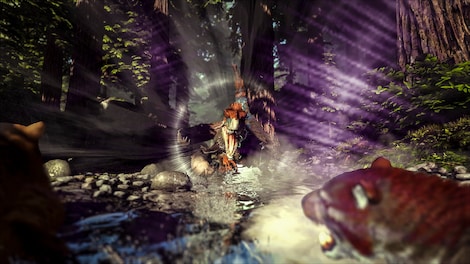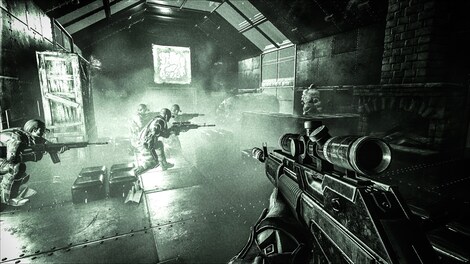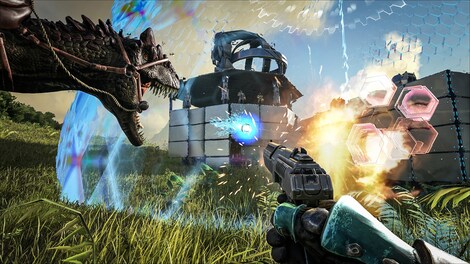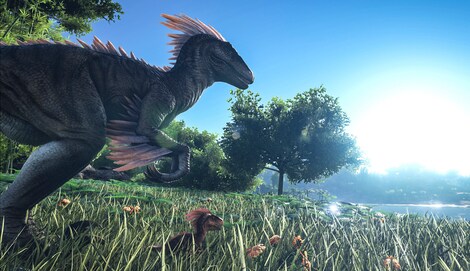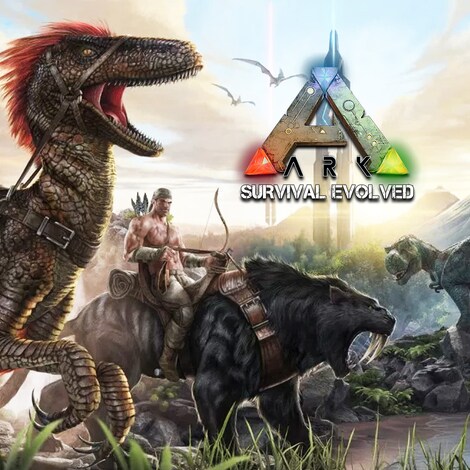 1/18
GLOBAL version
ARK: Survival Evolved Steam Key GLOBAL
ARK: Survival Evolved (PC) ist ein Open-World-Survival-Spiel, das Spielern die Möglichkeit gibt, die wunderschön gestalteten Landschaften mit Dinosauriern zu erforschen.Erschaffe Waffen, zähm Wildtiere, gründe einen Stam ...
Selected offer from:
Price
What is a Hot Deal?
A great offer when compared to other sites. Get it fast!
Money Back Guarantee
You must be logged in to add products to your wishlist.
Buy it in a bundle, pay less: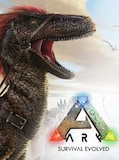 ARK: Survival Evolved Steam Key GLOBAL
GLOBAL
Offer from: Globalgamesstore
Offer from: Europebestgames
Free G2A PLUS 1 Month
2.49 EUR
Offers: 70
Sofort lieferbare Angebote

Up to 24h delivery offers
Artikelbeschreibung
ARK: Survival Evolved (PC) ist ein Open-World-Survival-Spiel, das Spielern die Möglichkeit gibt, die wunderschön gestalteten Landschaften mit Dinosauriern zu erforschen.Erschaffe Waffen, zähm Wildtiere, gründe einen Stamm mit verbündeten Spielern und kämpfe ums Überleben im mysteriösen Land ARK.
Dutzende auffindbare Geschöpfe
ARK: Survival Evolved bietet verschiedene Geschöpfe, die die wunderschöne ARK-Insel bewohnen. Von Dinosauriern aller Größen bis zu Wasserbewohnern, es gibt jede Menge Tiere um ein Reisetagebuch jedes Neulings auf ARK füllen zu können.Die meisten Geschöpfe können gezähmt und als Lasttiere oder als bestmögliche Reittiere verwendet werden. Zahme T-Rexe, Mammuts und viele andere und werde zum Bestien-Meister deines Stammes. Angriffe auf Basen anderer Spieler waren nie cooler als ein Amoklauf auf einem Titanosaurus.
RPG-Gameplay
Das ARK: Survival Evolved-Gameplay enthalt ein detailliertes, auf RPG-Mechanik basiertes Fortschrittsystem. Sammle Erfahrung durch verschiedene Aktivitäten und schalte neue Levels frei. Jedes Level gibt sogenannte Engramm-Punkte, die du gegen Handwerkrezepte eintauschen kannst, die für immer bei dir bleiben, um die Rückkehr nach einem unvermeidbaren Tod vereinfachen.Zusätzlich zu den Engramm-Punkten, gibt dir jedes Level auch die Möglichkeit, eine deiner Statistiken zu erhöhen, damit du schneller, stärker, gesunder oder geschicklicher wirst.
Handwerken
ARK: Survival Evolved hat ein robustes Handwerksystem, das dich eine Verbannung auf eine feindlich eingestellte Insel zu einer Erfolgsgeschichte echter Überlebenskünstler machen lässt. Erschaffe Waffen um später Gewehre tragen zu können, und Rüstungen für dich und deine Reittiere. Erforsche die Welt um Rezepte für mächtige Gegenstände, die deine Chancen aufs Überleben erheblich steigern können. Verbünde dich mit anderen Überlebenden um sichere Zusammensetzungen aus seltenen und schwer zu fertigen sind.
Stämme
Allein zu überleben ist weder einfach, noch sicher. Verbünde dich mit anderen Spielern, um Stämme zu gründen. Stämme können ihre Basen und Reittiere teilen, andere Mitglieder bei ihrem Handwerk unterstützen, oder sogar die Avatars anderer Spieler schützen, wenn diese sich ausgeloggt haben. Stelle Regeln auf, wie der Stamm funktionieren soll durch ein robustes System im Spiel selbst, sogar vor detaillierten Abmachungen der Spieler. Führe Krieg gegen andere Stämme, um an deren Basen und Ressourcen zu kommen. Oder nur, um ihnen Leid zu tun.
Mächtige Boss-Kreaturen
Wenn du an der Spitze der Macht angelangt bist, kannst du mit deinem Stamm die mythischen Bosse herausfordern. Verwende schwer auffindbare Gegenstände, um Geschöpfe wie Drachen, den Megapithecus oder die spinnenartige Brutmutter zu beschwören. Ungemein anspruchsvolle Kämpfe werden deine Fähigkeiten, Ausrüstung und Training deiner Haustier-Dinosaurier testen. Kannst du diesen legendären Bestien die Stirn bieten?
Key features
ARK: Survival Evolved (PC) ist ein Open-World-Multiplayer-Survival-Spiel mit zähmbaren Dinosauriern und vielen herstellbaren Gegenständen. Entdecke die Geheimnisse der Insel und den Zweck der geheimnisvollen Obelisken über dem Horizont.
ARK: Survival Evolved
Dutzende Geschöpfe – Dinosaurier, prähistorische Säugetiere und bösartiges Wasserleben füllen das Land und Wasser von ARK
Zähm wilde Biester – fange und zähme fast jedes Tier, um es als Last- oder als schuppiges Angriffstier gegen feindliche Basen zu nutzen
RPG-Fortschritt – erreiche neue Levels, um Rezepte freizuschalten und deine Statistiken zum Überleben zu steigern
Wunderschöne Orte – üppige Dschungel, tosende Wasserfälle, weite Graslandschaften. Es gibt genug Platz für alle
Bleib am Leben – behalte deine Parameter im Auge. Halte Gesundheit, Ausdauer und Hydratation um jeden Preis hoch, sonst wird dein Abenteuer auf ARK zu einem kurzen Ausflug
Frühzugang – ARK Survival Evolved Frühzugang gibt dir die Möglichkeit, Feedback an die Hersteller zu senden, während sie das Spiel entwickeln
ARK: Survival Evolved for Steam platform is a digital product – no box included. The price applies to a digital version of the product.

Release date: 2015-06-03
Systemanforderungen
Systemanforderungen
Below are the minimum and recommended system specifications for ARK: Survival Evolved Steam Key GLOBAL. Due to potential programming changes, the minimum system requirements for ARK: Survival Evolved Steam Key GLOBAL may change over time.
Mindestanforderungen
Processor

2 GHz Dual-Core 64-bit CPU

Graphics

DirectX11 Compatible GPU with 1 GB Video RAM

Memory

4000 MB RAM

Disk space

20000 MB

System

Windows 7 or Windows 8
Sprachen
Sprachen
UK, BR, CN, CZ, DE, ES, FI, FR, IT, JP, KR, PL, RU, TR, UA, SW, HU, TH, DK
Verdiene 0.13 EUR jedesmal, wenn jemand dieses Produkt über deinen Reflink kauft.