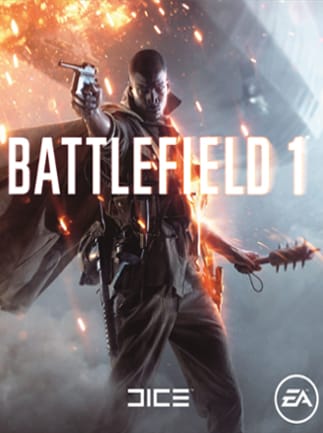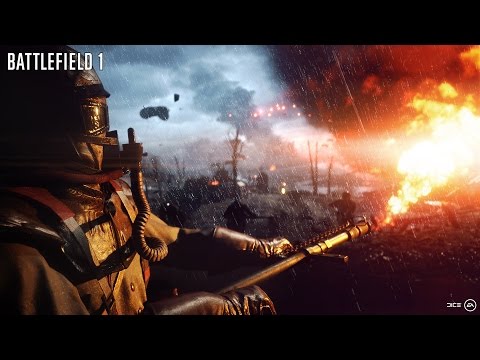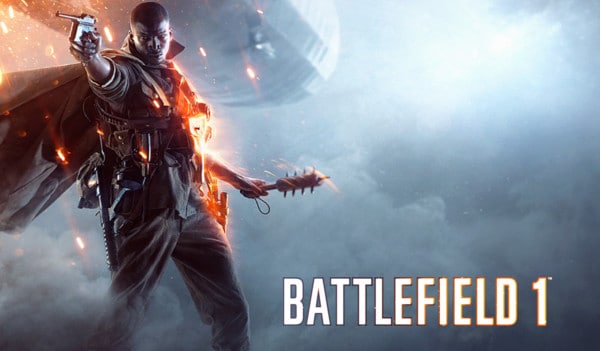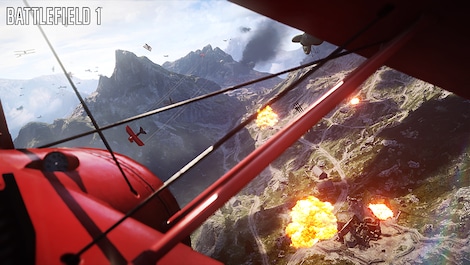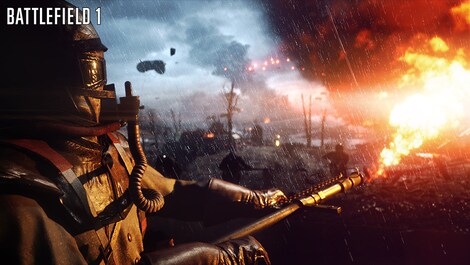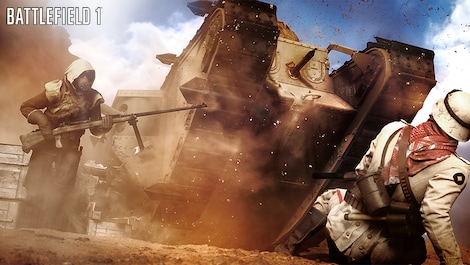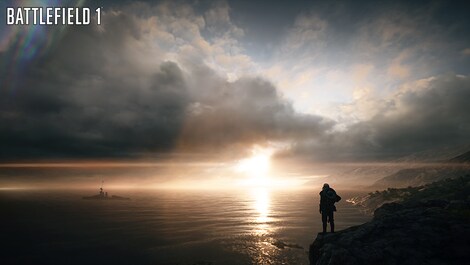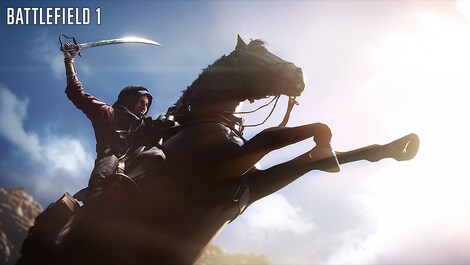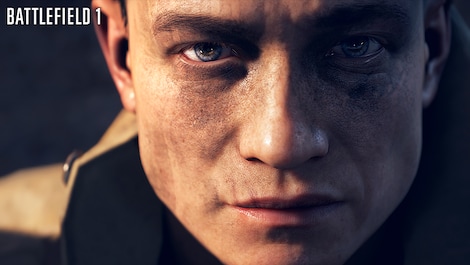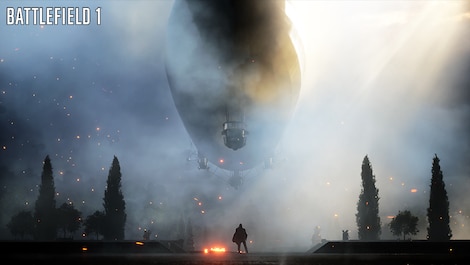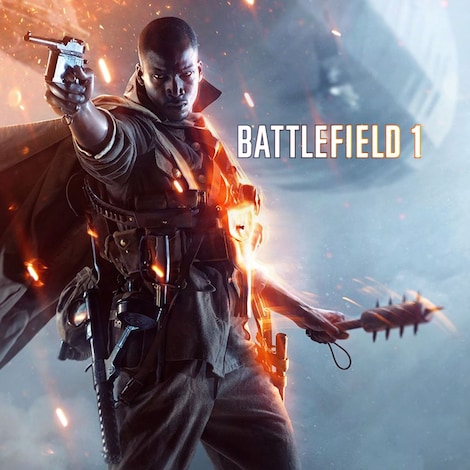 1/11
GLOBAL version
Battlefield 1 Origin Key GLOBAL
EA DICE kehrt mit der neuesten Version ihrer langlebigen Battlefield-Serie und dem ersten Spiel der Core-Serie seit 2013's BF 4 zurück.Battlefield 1 bringt die Spieler zu den hektischen Schlachtfeldern des Ersten Weltkri ...
Offers: 37
Sofort lieferbare Angebote

Up to 24h delivery offers
Artikelbeschreibung
EA DICE kehrt mit der neuesten Version ihrer langlebigen Battlefield-Serie und dem ersten Spiel der Core-Serie seit 2013's BF 4 zurück.Battlefield 1 bringt die Spieler zu den hektischen Schlachtfeldern des Ersten Weltkrieges, von sengenden, steinigen Wüsten zu Bergen und Küstendörfern, in denen du kämpfen wirst, um die Landschaft der Welt mit Siegen und Sprengstoff umzugestalten.Kämpfe an den Fronten des 1. Weltkrieges, nutze Fahrzeuge oder reite ein Pferd, nimm deine Waffe auf und mach dich auf den Weg, eine hundertjährige Geschichte als Soldat einer der sechs Hauptfraktionen zu erleben, die sich zwischen zwei Seiten dieses gewaltigen Konflikts befindet.
Key features
Rückkehr zum Schlachtfeld - die Core-Serie kehrt zum ersten Mal seit 2013 zurück und wirft Spieler in den historischen Konflikt, mit der Erfahrung erfahrener Entwickler.
Klassenbasiertes Gameplay
Battlefield 1 bietet Spielern vier verschiedene Hauptklassen zur Auswahl, die jeweils einen bestimmten Zweck erfüllen und im Kampf um den ultimativen Sieg unverzichtbar sind. Für Spieler, die gerne in den Kampf springen möchten, gibt es die Assault-Klasse, Meister von Sprengstoff und Nahkampf. Sie tragen die beste Ladung, wenn sie einen Panzer in die Luft jagen oder den Feind auf einer Bajonette mit einem heroischen Angriff für den Sieg aufspießen müssen. Die Mediziner sind da, um Verbündete zu heilen und ihre Fahrzeuge zu reparieren und sie mit einer Waffe kräftig zu verteidigen, falls es nötig sein sollte. Scouts sind für diejenigen, die sich gerne schleichen und Feinde aus der Ferne mit einem zuverlässigen Scharfschützengewehr beseitigen oder Verbündeten dank der Flaregun, die Feinde auf einer Minikarte zeigt, Informationen zur Verfügung stellen. Schließlich gibt es die Unterstützer, die den dringend benötigten und immer nützlichen Kugelhagel liefern, sowohl aus Fässern ihrer Schnellfeuerwaffen und tiefen Taschen, um Verbündeten alles Nötige zu liefern.Neben den Hauptklassen bietet BF1 zwei spezielle Klassengruppen an: Fahrzeugklassen und Elites. Du wirst eine Fahrzeugklasse, ein Panzerfahrer oder ein Pilot, indem du eine entsprechende Maschine betrittst, die wiederum zu deiner primären Waffe wird. Mit der überarbeiteten Manövrierbarkeit und Handhabung werden die Fahrzeuge von BF1 zu einem Ass des Luftkampfes oder zum besten Panzerfahrer auf der Karte. Wenn du dich mehr als Kavalier siehst, kannst du ein Pferd besteigen und im Kreis um langsamere Fahrzeuge reiten.Eliteklassen hingegen sind auf der Karte als Pick-ups zu finden und verwandeln dich in eine Ein-Mann-Armee. Werde Flammenjäger und rauche Feinde aus ihren Gräben, um sie zu Asche zu verbrennen, während sie versuchen, dich zu überfallen. Oder finde eine schwer gepanzerte Sentry, mähe Feinde mit einem Maschinengewehr um, das so mächtig ist, dass es spezielle Kühlung braucht. Zuletzt, werde zum Fluch von Panzern und anderen gepanzerten Fahrzeugen, der Panzerjäger, ausgestattet mit einem Tankgewehr von 1918, einem Panzerzerstörer, der in der Lage ist, Türme, Panzerketten und alles dazwischen zu beseitigen.
Historische Schlachten
Battlefield 1 (PC) bietet dem Spieler die Möglichkeit, sechs Länder in ihrem Kampf um den Sieg auf der Bühne des Ersten Weltkriegs in zwei Seiten zu teilen. Für die alliierten Mächte kämpfen die Vereinigten Staaten, das Vereinigte Königreich und Italien. Ihre bezeichneten Feinde sind die Mittelmächte, vertreten durch Deutschland, Österreich-Ungarn und das Osmanische Reich. Die Kämpfe werden die Spieler in die Wüsten, Berge und Küsten bringen, wo die Geschichte geschrieben und die Zukunft geformt wurde.In die Stiefel derer Soldaten treten Spieler in Schlachten mit bis zu 64 Spielern ein, die von Conquest, dem Hauptspielmodus von Battlefield 1, unterstützt werden. Eroberung ist die Essenz von dem, wofür Battlefield schon immer stand.Das verlängerte Engagement und die intensive Erfahrung im Kampf um eine Front werden sich im Operationsmodus widerspiegeln, miteinander verbundene Schlachten einführen und Spieler in eine Reihe von Szenarios werfen, in der die Verlierer eines Szenarios sich neu gruppieren und die Sieger des nächsten werden können. Für diejenigen, die Lust auf Dinge haben, die nah und persönlich sind, gibt es den Domination-Modus, der sich auf enge Karten konzentriert, die perfekt für Infanteriekämpfe sind. Kein besserer Modus zum Befestigen von Bajonetten und nach Feinden zu suchen.Schließlich gibt es Rush, ein zeitgesteuerter Kampfmodus, bei dem zwei Seiten um Telegrafenposten kämpfen, die benötigt werden, um einen Artillerieanschlag einzuleiten. Wie viele Posten verbleiben, wenn die Zeit abläuft und wer wird den Sieg an sich reißen?Egal, welche Karte und welchen Modus du spielst, BF1 (PC)-Schlachten werden Geschichten erstellen, die es wert sind, geteilt zu werden.
Physik an deiner Seite
Schlachten werden von Männern gewonnen, aber in einer Umgebung gekämpft. BF1 stellt sicher, dass kein Spieler jemals etwas vergisst. Dynamisches Terraforming, völlig zerstörbare Gebäude und jede Menge Sprengstoff, mit denen man spielen kann, verleihen dem Begriff "Das Spielfeld ausgleichen" eine neue Bedeutung. Deckung in einem Krater nach einem schlechten Handgranatenwurf und schütze dich vor dem Regen in einem natürlichen Waffenlager. Wirf eine Granate in ein Gebäude, in dem sich einige Scouts versteckt haben, und sehe an, wie die Welt um sie herum zu einer Wolke aus Staub und harten Ziegelsteinen wird. Stürze ein Behemoth-Fahrzeug in ein von Feinden besetztes Dorf und verwüste sie auf einen Schlag. Das Land dient denen, die es verdienen, aber Granaten sind auch starke Argumente. Gleiche das Spielfeld aus oder mache alles um dich herum dem Erdboden gleich. Was auch immer du wählst, die Physik-Engine steht dir zur Verfügung.
Zerstörungsmaschinen
Die gewaltigen Behemoths, wahre Kriegsmaschinen, stehen Spielern zum Kontrollieren und zum Beseitigen von Feinden zur Verfügung. Von einem riesigen Zeppelin-Luftschiff aus sehen Flugzeuge wie Fliegen aus, ein gepanzerter Zug pflügt durch alles auf und neben seinem Weg oder ein Schlachtschiff, das die Meere wie der legendäre Leviathan beherrscht. Ob in Conquest- oder Operations-Modus, Behemoths werden da sein, um die Schicksale von Schlachten umzugestalten.
Diverse Single-Player-Kampagne
Spieler, die eine Pause von den hektischen Multiplayer-Kämpfen genießen möchten, finden eine Singleplayer-Kampagne mit Missionen, die die Aufmerksamkeit von Ort zu Ort und von Helden zu Helden verschieben, um möglichst viel vom Großen Krieg zu zeigen. Die Singleplayer-Kampagne, die in einem Sandbox-Erlebnis auf unterschiedliche Weise erreichbar ist, ist ein hervorragender Startpunkt für Neueinsteiger und bietet eine angemessene Lernkurve für die Mechanik und den Ablauf des Spiels.Battlefield 1 ist die Wahl für Fans der Zeit und des taktischen Multiplayer-Shooter-Erlebnisses.
Battlefield 1 (PC) for Origin platform is a digital product – no box included. The price applies to a digital version of the product.

Release date: 2016-10-21
Systemanforderungen
Systemanforderungen
Below are the minimum and recommended system specifications for Battlefield 1 Origin Key GLOBAL. Due to potential programming changes, the minimum system requirements for Battlefield 1 Origin Key GLOBAL may change over time.
Mindestanforderungen
Processor

AMD FX-6350 / Intel Core i5 6600K

Graphics

2 GB VRAM - AMD Radeon HD 7850 / NVIDIA GeForce GTX 660

Memory

8 GB RAM

Disk space

50 GB HD

System

64-bit Windows 7, Windows 8.1 and Windows 10

Other

Internet
Empfohlene Systemvoraussetzungen
Processor

Intel Core i7 4790

Graphics

AMD Radeon RX 480 4GB / NVIDIA GeForce GTX 1060 3GB

Memory

16 GB RAM

Disk space

50 GB HD

System

64-bit Windows 10
Sprachen
Sprachen
BR, CN, DE, ES, FR, IT, PL, RU, UK
Age restrictions
Age restrictions


Dieses Produkt enthält Elemente von


Verdiene 0.22 EUR jedesmal, wenn jemand dieses Produkt über deinen Reflink kauft.