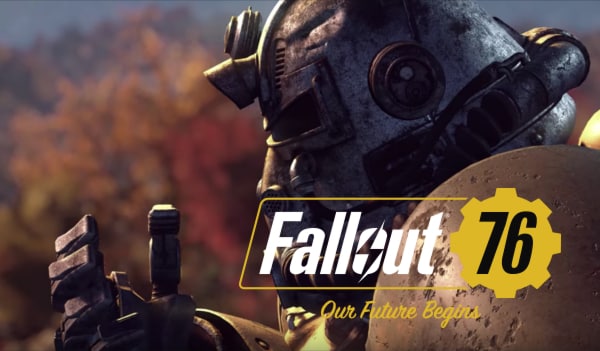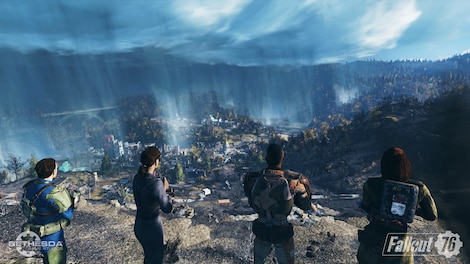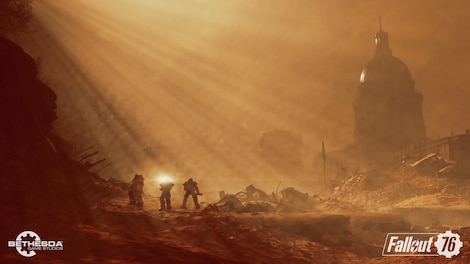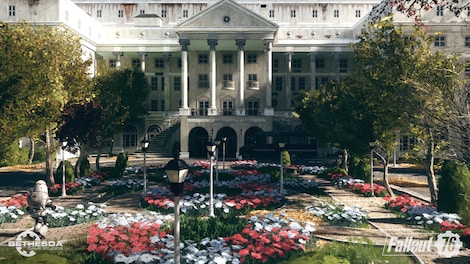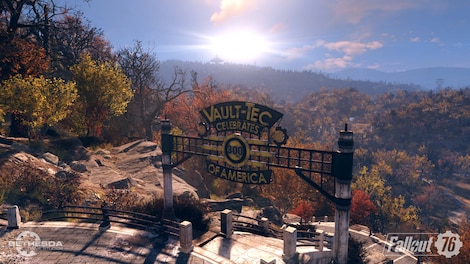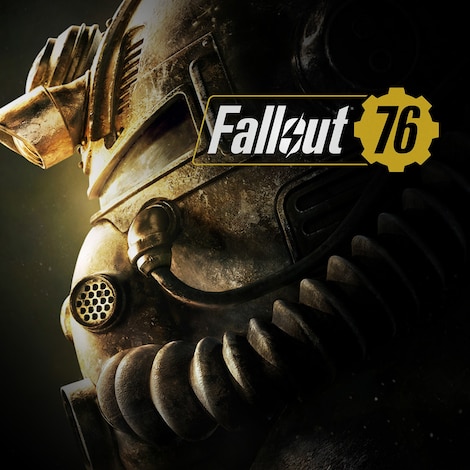 1/8
EUROPE version
Fallout 76 Bethesda Key EUROPE
Fallout 76 ist ein Prequel zu anderen Spielen der Fallout-Serie, die von Bethesda Softworks entwickelt wurde. Es wird der erste Online-Multiplayer-Titel im Angebot von Bethesda Game Studios sein. Auch wenn das Spiel das ...
Artikelbeschreibung
Fallout 76 ist ein Prequel zu anderen Spielen der Fallout-Serie, die von Bethesda Softworks entwickelt wurde. Es wird der erste Online-Multiplayer-Titel im Angebot von Bethesda Game Studios sein. Auch wenn das Spiel das neunte im Franchise ist, spielt sich die Handlung lange vor den Ereignissen des ersten Fallout-Spiels ab, kurz nachdem die ersten Gewölbe geöffnet wurden.
Die Handlung beginnt am Reclamation Day im Jahr 2102, 25 Jahre nach der Atomapokalypse. Du und andere Vaultbewohner werden von der Nation als die am besten geeignete Person für die Neugestaltung des Landes ausgewählt. In diesem Rollenspiel besteht die Aufgabe des Spielers nicht nur darin, zu überleben, sondern auch das Gebiet zu erkunden, ein Basislager zu errichten und letztendlich die Welt mit Atomraketen neu zu gestalten. Achte auf Monster, Räuber und andere Feinde, die deine Kreationen zerstören wollen. Erreiche höhere Level, um neue Vorteile zu erhalten und die Fähigkeiten deines Charakters zu verbessern.
Gameplay
Fallout 76 enthält einige Elemente früherer Fallout-Titel, wenn es um Grafik- und Gameplay-Funktionen geht. Die Spieler werden jedoch so geändert, dass sie im Online-Modus in Echtzeit funktionieren. Zum Beispiel die V.A.T.S. System, das in Fallout-Spielen seit dem dritten Teil vorhanden war, wurde geändert, um dieser Idee Rechnung zu tragen. Das System erlaubte es den Spielern, das Spiel anzuhalten, um einen ausgewählten Punkt auf dem Körper des Feindes anzuvisieren. Im Online-Modus ist eine Unterbrechung nicht möglich. Die Angabe eines Ziels für die Körper der Gegner ist jedoch weiterhin möglich.
Das Spiel spielt in einer riesigen offenen Welt - viermal so groß wie die Fallout 4-Karte - inspiriert von West Virginia. Einige echte Schauplätze, wie der Camden Park, die NE River Gorge Bridge, die West Virginia State Capital und der Woodburn Circle, haben es ins Spiel geschafft. Auch die Folklore von West Virginia ist die Inspiration für einige Monster und mysteriöse Orte wie Mothman und die Flatwoods. Es gibt natürlich auch zahlreiche andere mutierte Kreaturen im Spiel. Wie alle vorherigen Fallout-Spiele hat auch das Prequel den S.P.E.C.I.A.L. Fortschrittssystem, aber es wurde verbessert und überarbeitet. In Fallout 76 hat der Protagonist die folgenden Attribute: Stärke, Wahrnehmung, Ausdauer, Charisma, Intelligenz, Beweglichkeit, Glück. Mit jedem Level können die Spieler ihre Fähigkeiten auf einer Skala von eins bis fünfzehn steigern, indem sie Fertigkeitspunkte ausgeben.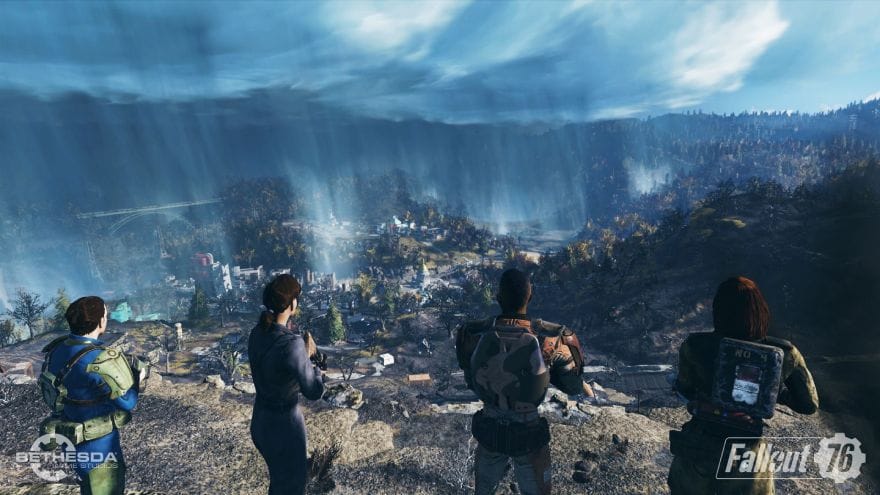 Durch das Aufsteigen erhält der Spieler Sammelkarten mit einem eindeutigen Wert, der für Vorteile in einer bestimmten Kategorie geändert werden kann. Das Zusammenführen der Karten ist auch möglich, wenn sie ähnlich sind und somit wertvollere Vorteile bringen. Alle Menschen, die die Apokalypse überlebt haben und die offene Welt von West Virginia erforschen, sind durch andere Spieler aus der ganzen Welt vertreten. Das Fehlen von Nicht-Spieler-Charakteren (NPCs) zwang Bethesda Game Studio, die Darstellung der Handlung im Vergleich zu den anderen Titeln der Fallout-Serie ein wenig zu überarbeiten. Zuvor teilten NPCs Quests zu oder unterhielten sich mit einem Spieler.
Jetzt werden ihre Rolle von Robotern und der Umwelt übernommen. Die Spieler werden die offene Welt des Spiels erkunden und durch das Aufdecken von Teilen der Handlung in der Lage sein, Fortschritte zu erzielen und neue Quests zu erhalten. Es wird auch Terminals in der Spielwelt geben und Aufnahmen, zum Beispiel Holotapes.
Die Siedlungsgründung wird relativ zu Fallout 4 erweitert, so dass die Spieler überall Basen aufbauen können, wo sie wollen. Alle Kreationen werden an die Konten der Spieler gebunden und von der Karte entfernt, wenn die Spieler offline sind. Eine interessante Funktion ist ein Fotomodus, in dem der Spieler das Spiel unterbrechen und coole Screenshots machen kann. Später können sie als Galerie dienen, die beim Laden des Spiels angezeigt wird.
Durch den Einsatz von Atomwaffen kann der Spieler die postapokalyptische Welt neu gestalten. Dazu muss der Spieler Startcodes für Raketen erhalten. Nachdem du die Rakete abgefeuert hast, hast du die Möglichkeit, auf die Silos zuzugreifen und das Gebiet nach Ausrüstung, Waffen und anderen Ressourcen zu durchsuchen. Der Spieler muss jedoch berücksichtigen, dass eine solche Gelegenheit Feinde anzieht, die hungrig nach Beute sind. Um nach dem Atomangriff zu überleben, muss der Charakter wirklich stark sein.
Online-Multiplayer in Fallout 76!
Das Abenteuer in der offenen Welt des apokalyptischen Fallout-Videospiels wird mit diesem Online-Modus noch spannender. Die Spieler können das Spiel alleine spielen oder eine Gruppe mit bis zu drei Mitgliedern bilden. Fallout 76 wird dedizierte Server haben. Beim Aufrufen des Online-Modus wird der Player automatisch umgeleitet und einem Server zugewiesen.
Prämisse
Der Ort des Spiels ist West Virginia, wie es sich in einer alternativen Version der Geschichte vorgestellt hat - nach dem Atomkrieg. Der Protagonist stammt aus Vault 76, einem Unterschlupf für die größten und klügsten Amerikaner, die die Vernichtung überleben sollten. Jetzt sind sie Teil des Wiederbesiedlungsplans, der 2102 beginnt. Ihr Ziel ist es, die zerstörte Welt wieder aufzubauen.
Key features
Online-Multiplayer-Spiel
Überlebensspiel mit RPG-Elementen
Offene Welt viermal größer als Fallout 4
Ein Prequel zu anderen Titeln der Fallout-Reihe
Storyline konzentrierte sich auf den Wiederaufbau einer Welt nach der Apokalypse
Standort basiert auf West Virginia
Einige reale Orte im Spiel enthalten
Keine anderen menschlichen Charaktere als echte Spieler
Von Robotern zugewiesene Quest
Ökologisches Geschichtenerzählen durch Holotapes, Terminals
Möglichkeit, ein Camp aufzubauen, wann immer der Spieler es wünscht
Lager werden von der Karte entfernt, wenn der Spieler offline ist
Classic S.P.E.C.I.A.L. Fortschrittssystem basierend auf sieben Fähigkeiten
Sammelkarten und Vorteile
Überleben, Kreationen bauen, Monster und feindliche Spieler bekämpfen
Spiele alleine oder in Gruppen von bis zu drei Spielern
Dynamisches Wettersystem, neues Rendering-Modul
Neue Beleuchtungsmodule, mehr beleuchtete Details als zuvor (16 Mal)
Release date: 2018-11-14
Systemanforderungen
Systemanforderungen
Below are the minimum and recommended system specifications for Fallout 76 Bethesda Key EUROPE. Due to potential programming changes, the minimum system requirements for Fallout 76 Bethesda Key EUROPE may change over time.
Mindestanforderungen
Processor

Intel Core i5-6600k 3.5 GHz/AMD Ryzen 3 1300X 3.5 GHz or equivalent

Graphics

NVIDIA GTX 780 3GB/AMD Radeon R9 285 2GB or equivalent

Memory

8 GB RAM

Disk space

60 GB

System

Windows 7/8/10 (64-bit OS required)
Empfohlene Systemvoraussetzungen
Processor

Intel Core i7-4790 3.6 GHz / AMD Ryzen 5 1500X 3.5 GHz

Graphics

NVIDIA GTX 970 4GB / AMD R9 290X 4GB

Memory

8 GB RAM

Disk space

60 GB

System

Windows 7/8.1/10
Verdiene 0.97 EUR jedesmal, wenn jemand dieses Produkt über deinen Reflink kauft.