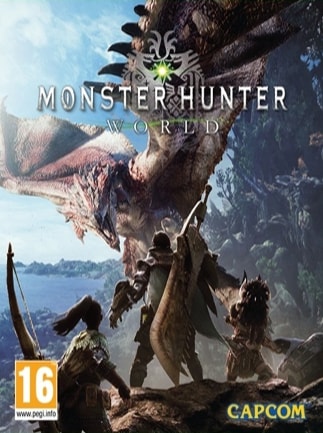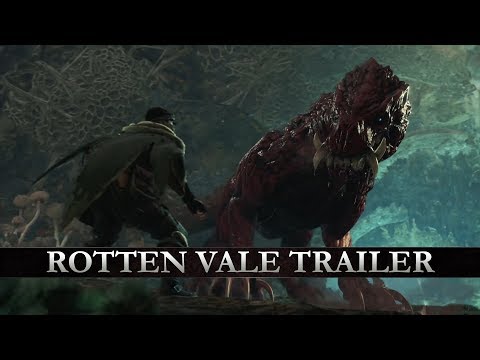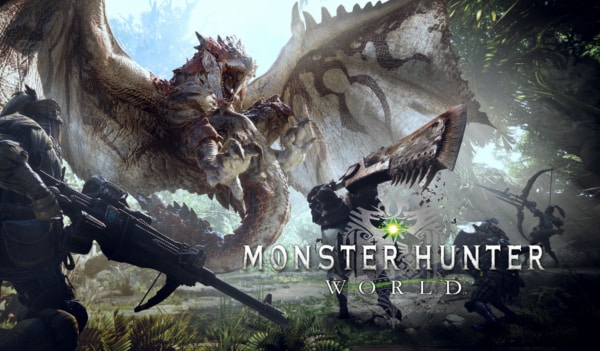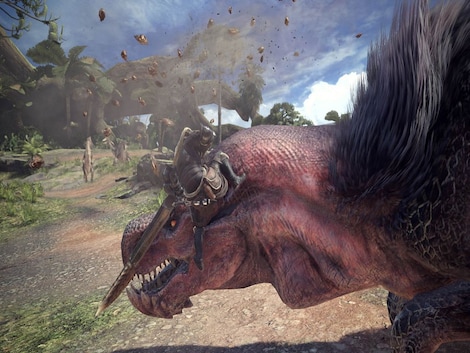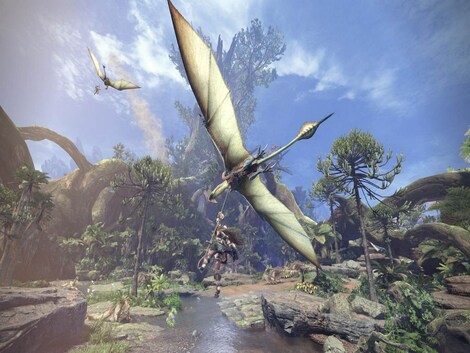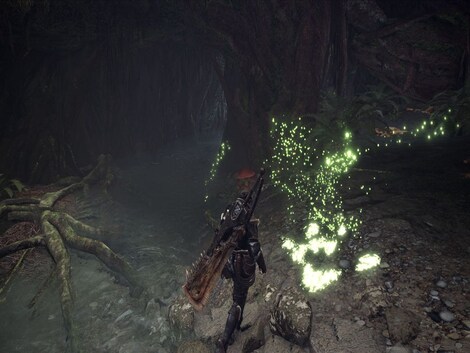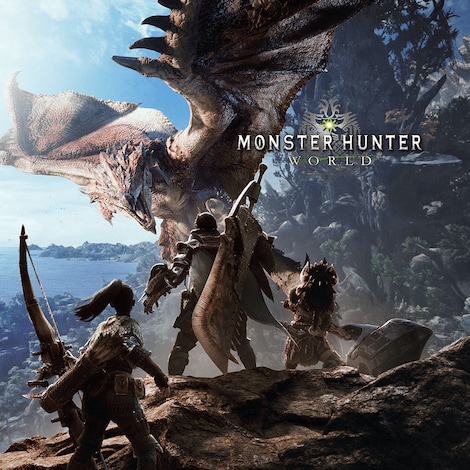 1/7
GLOBAL version
Monster Hunter World Steam Key GLOBAL
Begib dich auf eine lange Reise in die Neue Welt, auf den Spuren der Elder Dragons. Kannst du herausfinden, was sie dazu veranlasst, jedes Jahrzehnt, in dem als Elder Crossing bekannten Ereignis, dort zu migrieren? Tritt ...
Selected offer from:
Price
24.88 EUR
59.99 EUR
58%

OFF
What is a Hot Deal?
A great offer when compared to other sites. Get it fast!
Money Back Guarantee
You must be logged in to add products to your wishlist.
Buy it in a bundle, pay less: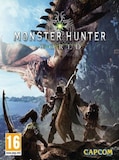 Monster Hunter World Steam Key GLOBAL
GLOBAL
Offer from: Sacrifice_shop
Free G2A PLUS 1 Month
2.49 EUR
Artikelbeschreibung
Begib dich auf eine lange Reise in die Neue Welt, auf den Spuren der Elder Dragons. Kannst du herausfinden, was sie dazu veranlasst, jedes Jahrzehnt, in dem als Elder Crossing bekannten Ereignis, dort zu migrieren? Tritt der Fünften Flotte bei und finde es heraus!
Monster Hunter World PC ist eine der besten Einführung in die Welt von langeren und komplexeren Spielen, in dem Veteranen und Neuankömmlinge in einem einzigen großen Abenteuer zusammenkommen.
Einzigartiges Arsenal von Waffen und Rüstungen
MHW verfügt über eine robuste Sammlung von einmaligen Waffen. In Monster Hunter World gibt es insgesamt 14 Waffenklassen, jede mit einzigartigem Spielstil, unterschiedlicher Fertigkeitshöhe und Nutzwert. Der Wechsel zu einem neuen Zerstörungsinstrument ist fast so, als würde man in anderen Spielen eine Charakterklasse wechseln.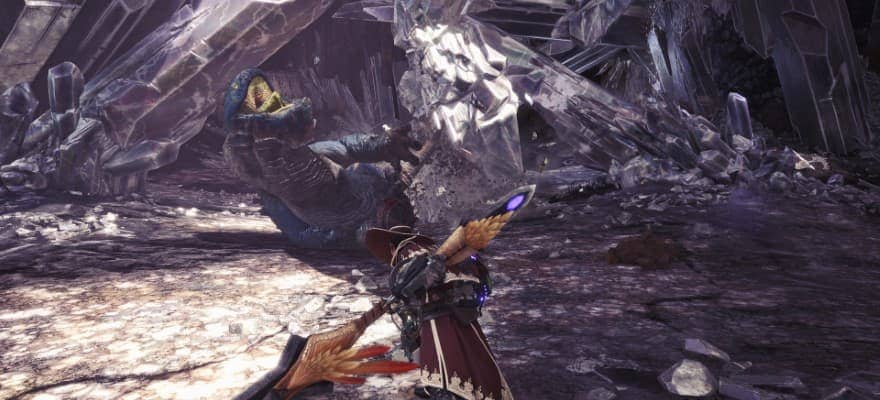 Ein Insektenglaive (Insect Glaive) kann dich mit einem Stab zu Feinden hin oder von ihm weg bewegen und einen essenzraubenden Käfer auf deine Beute abschießen. Verwende ein Ladeblatt im Schwert- und Schildmodus, um eine Ladung zu sammeln, die du dann explizit im Axtmodus entfesseln kannst und verheerenden Schaden verursachst. Oder schlag die Feinde mit langsamen, aber kraftvollen Schwüngen deines Hammers die genug Schwung trägt, um die schwerste Monsters zu besiegen.
Alle Waffen haben ihren eigenen Schwung, also lenk alle Instinkte, die du möglicherweise von anderen Action-Spielen hast. Es gibt keine Bewegung, die den Zug abbricht. Sobald man klickt, müss er den Angriff bis zum Ende bringen. Kannst du die Combo am Laufen halten, selbst wenn ein riesiges Monster versucht, dich in zwei Hälften zu beißen?
Handwerk im Zentrum der Erfahrung
Monster Hunter: Das Welthandwerkssystem steht im Zentrum deiner Zeit mit Capcoms Spiel. Finde Monsters und jage sie nach dem Material, das du daraus extrahieren kannst, reise durch die Welt, um seltene Pflanzen zu finden, und verbringe eine lange und zufriedenstellende Zeit damit, durch die Upgrade-Menüs zu blättern und den Pfad zu finden, dem du folgen möchtest.
Jede Waffe hat einen eigenen Upgrade-Baum und die einzige Möglichkeit, jeden Knoten zu entsperren, um das passende Material in der Welt zu finden. Möglicherweise erfordert die Flammenverbesserung ein in das Design integriertes Stück eines feuerspeienden Monsters. Oder ein neues mächtiges Schwert erfordert eine bestimmte Art von Knochen, die aus einem riesigen Tier entnommen wird.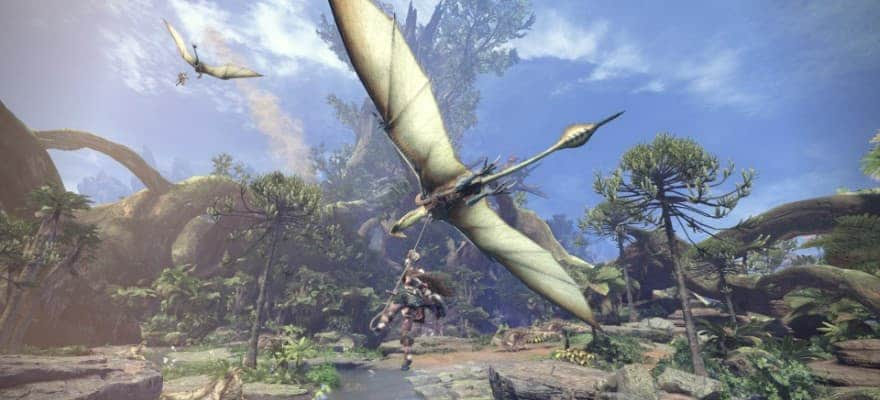 Alle Upgrades spiegeln ein Merkmal des Monsters wider, das du suchen müsst, um sie zu bekommen. Und das ist erst der Anfang. Monster Hunter: World hat kein herkömmliches System des Niveus, alle Fortschritte werden durch hochentwickelte Upgrades erledigt. Erstelle und verbessere die Ausrüstung von dir und deines Palico-Gefährten und sei der fähigste UND stilvollste Monsterjäger in der gesamten Fünften Flotte.
Handlung
Die Handlungszusammenfassung von MHW zeigt eine einfache, aber fesselnde Geschichte. Alle zehn Jahre riesen Drachenälteste, auf einen Kontinent aus, der als Neue Welt bekannt ist. Als Mitglied einer Expedition, die von der Forschungsabteilung organisiert wird, besteht deine Aufgabe darin, die Gründe für die Migration zu ermitteln und das neue Land zu erkunden. Auf dem Weg dorthin trifft die Fünfte Flotte auf eine titanische Zorah Magdaros, einen Älteren Drachen mit der Größe und dem Aussehen eines Berges. Es liegt an dir, herauszufinden, was es in die Neue Welt zieht. Auf dem Weg dorthin wirst du mehr Geheimnisse entdecken, als du erwartet hast.
Bild deinem eigenen Jäger mit der robusten Charaktererstellung Form und tun es dann mit  deinem treuen Palico-Gefährten, der dir auf dem Schlachtfeld eine unschätzbare Hilfe sein wird, und eine reizvolle Ablenkung, wenn er mit anderen Palicos auf charmante Weise interagiert Weise.
Quests and tasks
Egal, ob du die Storyline weiterentwickelst oder deine eingene Richtung einschlägst, Monster Hunter: Worlds Quests sind immer lohnend und geben mehr Ziele, auf die du hinarbeiten kannst. Das Spiel bietet verschiedene Quest-Kategorien mit jeweils unterschiedlichen Schwerpunkten.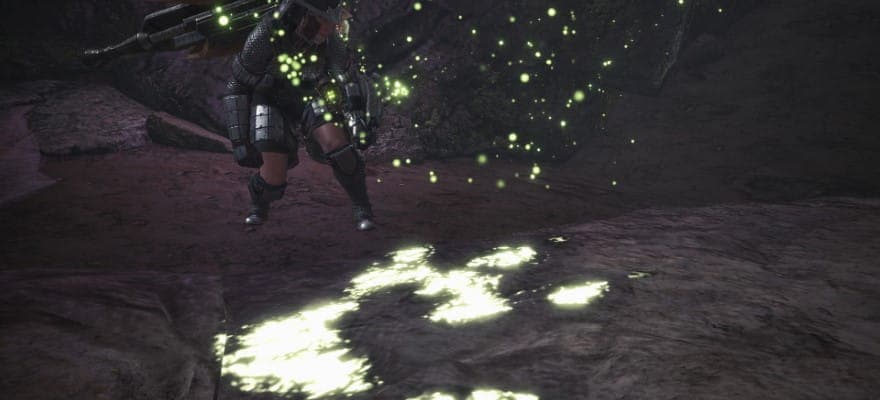 Zugewiesene Quests bringen die Handlung in Gang und erledigen, so dass du darauf achtest, dass du keine Informationen verpasst.
Optionale Quests können beliebig oft wiederholt werden. Man kann sich darauf konzentrieren, den NPCs zu helfen und Zugang zu speziellen Begegnungen und Herausforderungen in der Arena zu erhalten.
Untersuchungen können nur eine bestimmte Anzahl oder Zeiten abgeschlossen werden. Diese beginnen, wenn du ein Monster aufspürst oder jagst.
Dies sind nur drei der häufigsten Arten von Quests, auf die du während deiner Zeit bei Monster Hunter: World begegnen wirst. Es gibt jedoch spezielle Events, einzigartige Aufgaben und einen robusten Arena-Modus, um die Spieler zwischen den Hauptquests zu interessieren und zu beschäftigen.
Ausgezeichneter Online-Koop
Wenn du im Moment auf etwas zu hart trifst, kannst du immer nach Freunden rufen oder eine SOS-Fackel senden. Schon nach kurzer Zeit befindest du dich in einem Team mit drei anderen Spielern. Zusammen könnt ihr Herausforderungen stellen, die nur wenige Einzeljäger schaffen können, oder einfach in einer atemberaubenden Welt Spaß haben. Welcher Modus ist deine bevorzugte Spielweise?
Massive Monster
Wenn du fertig ist- es Zeit zu jagen! Die Fauna der Neuen Welt ist wunderschön und kreativ gestaltet, und während der gesamten Dauer von etwa 60 Stunden wirst du das Spiel beenden. Unendliche Stunden wirst du über die Animationen und Verhaltensweisen staunen.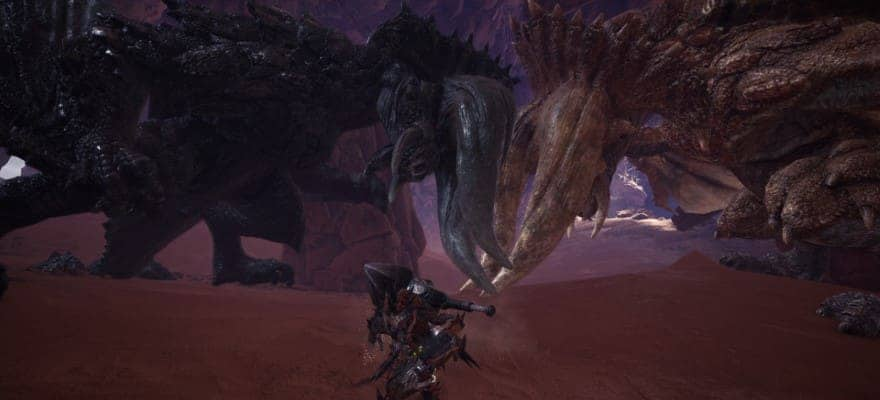 Sieh zu, wie die Kreaturen auf deine Handlungen reagieren, humpeln, wenn sie schwer verletzt werden, vergiftetes Blut vergießen, wenn du sie vergiftest, und nach einigen der mächtigen Schwingungen schwerer Waffen taumelt. Die Bestien, die du jagst, lassen dir Abenteuer noch realistischer erscheinen.
Und dann kämpfst du mit den ehrfürchtigen Elder Dragons, die alles andere im Spiel in den Schatten stellen.
Key features
Monster Hunter: World ist ein weitläufiges Action-Rollenspiel in einer fantastischen Welt voller charmanter, bizarrer und furchterregender Kreaturen.
Du triffst auf interessante NPCs, bekämpfst riesige Monster, besuchst atemberaubende Schauplätze mit verschiedenen einzigartigen Biomen und entdecke die Geheimnisse der wandernden Elder Dragons.
Massive Monster - verfolge, erforsche und jage bunte, lebensechte Monster in der Neuen Welt
Entwicklung des Story-Modus: Steige mit der Fünften Flotte als Jagdexperte auf und folge der Migration der Elder Dragons
Einzigartige Waffen – entdeck die einzigartigen Kombos und Merkmale jeder Waffe, meister ihren Schwung und test sie an Monstern
Online-Multiplayer-Modus: Wenn es schwierig wird oder du dich für ein Unternehmen engagieren möchtest, setze einen SOS-Aufflackern ein oder lade Freunde zu einer 4-Spieler-Koop-Sitzung ein
Tolles Action-Rollenspiel - Jeder Standort ist voll von einzigartigem Leben, mit äußerster Sorgfalt entworfen und mit erstaunlichen Details dargestellt
Release date: 2018-08-09
Systemanforderungen
Systemanforderungen
Below are the minimum and recommended system specifications for Monster Hunter World Steam Key GLOBAL. Due to potential programming changes, the minimum system requirements for Monster Hunter World Steam Key GLOBAL may change over time.
Mindestanforderungen
Processor

Intel® Core™ i5-4460, 3.20GHz or AMD FX™-6300

Graphics

NVIDIA® GeForce® GTX 760 or AMD Radeon™ R7 260x (VRAM 2GB)

Memory

8 GB RAM

Disk space

20 GB available space

System

WINDOWS® 7, 8, 8.1, 10 (64-bit required)

Other

soundCard: DirectSound (DirectX® 9.0c), directx: Version 11
Empfohlene Systemvoraussetzungen
Processor

Intel® Core™ i7 3770 3.4GHz or Intel® Core™ i3 8350 4GHz or AMD Ryzen™ 5 1500X

Graphics

NVIDIA® GeForce® GTX 1060 (VRAM 3GB) or AMD Radeon™ RX 570X (VRAM 4GB)

Memory

8 GB RAM

Disk space

20 GB available space

System

WINDOWS® 7, 8, 8.1, 10 (64-bit required)
Sprachen
Sprachen
UK, FR, IT, DE, ES, AR, BR, PL, CN, JP, KR, RU
Verdiene 0.62 EUR jedesmal, wenn jemand dieses Produkt über deinen Reflink kauft.