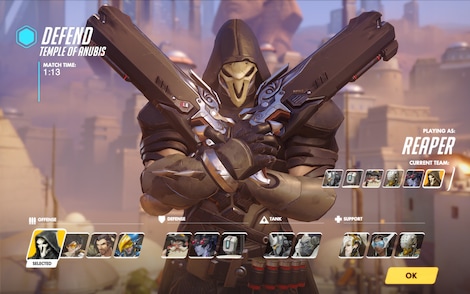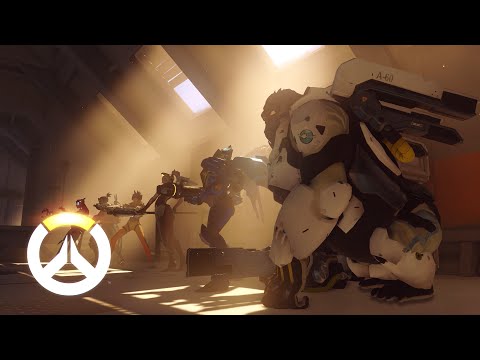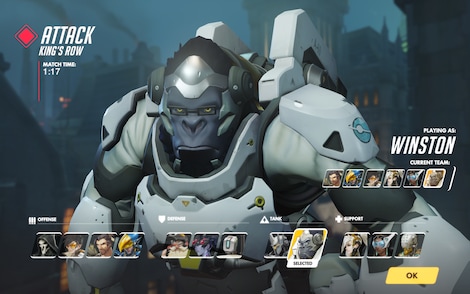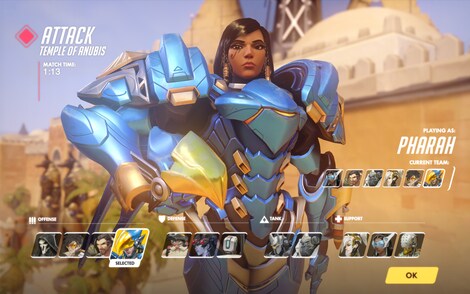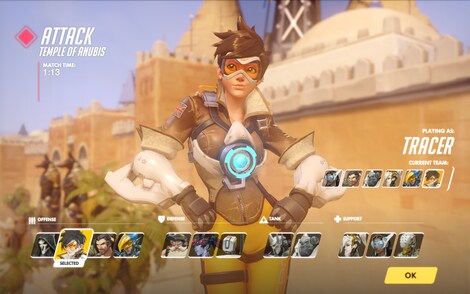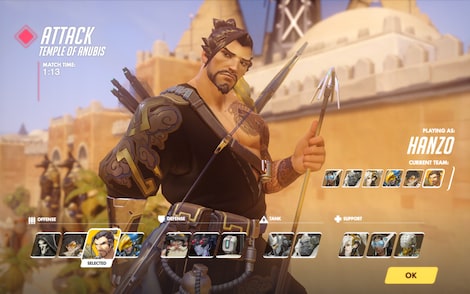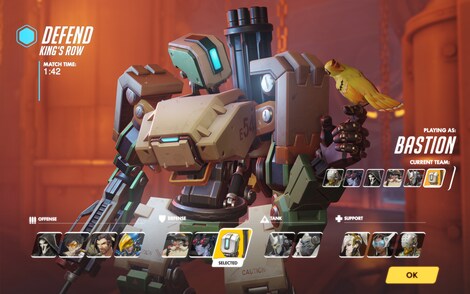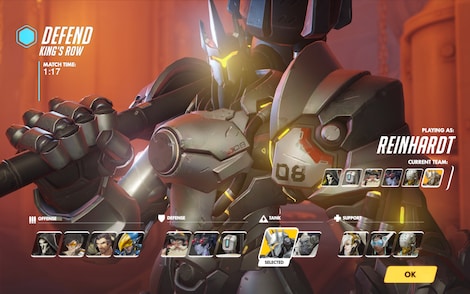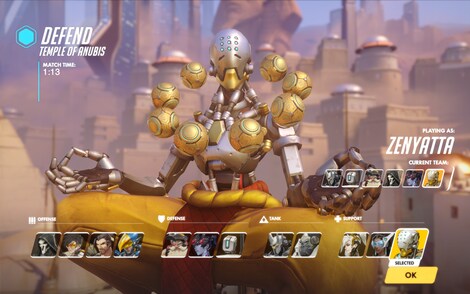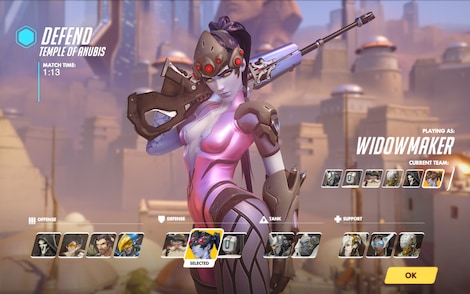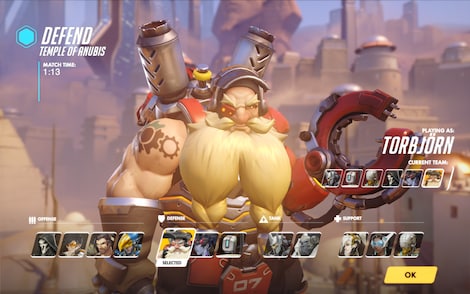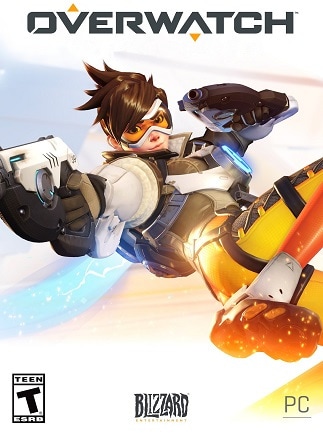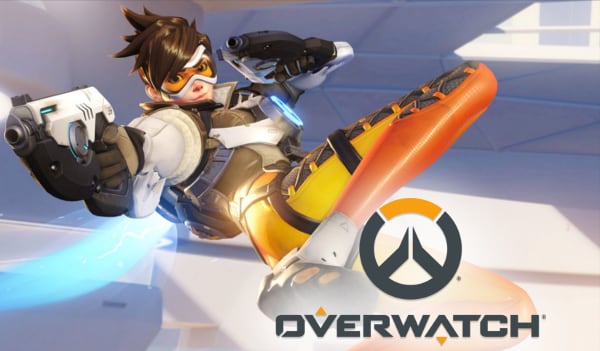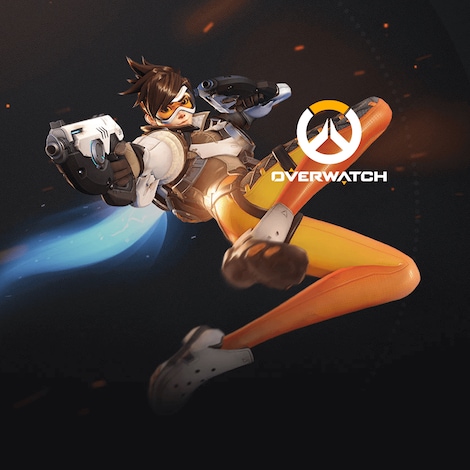 1/15
GLOBAL version
Overwatch Battle.net Key GLOBAL
Overwatch ist ein Mehrspieler-Ego-Shooter Videospiel, das 2016 von Blizzard Entertainment entwickelt und veröffentlicht wurde. Im Spiel übernehmen die Spieler die Kontrolle über die Charaktere, die als "Helden" bezeichne ...
Selected offer from:
Price
19.79 EUR
59.99 EUR
67%

OFF
What is a Hot Deal?
A great offer when compared to other sites. Get it fast!
Money Back Guarantee
You must be logged in to add products to your wishlist.
Buy it in a bundle, pay less: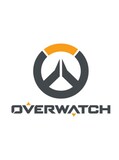 Overwatch Battle.net Key GLOBAL
GLOBAL
Offer from: Ggamers
Free G2A PLUS 1 Month
2.49 EUR
Artikelbeschreibung
Artikelbeschreibung
Overwatch ist ein Mehrspieler-Ego-Shooter Videospiel, das 2016 von Blizzard Entertainment entwickelt und veröffentlicht wurde. Im Spiel übernehmen die Spieler die Kontrolle über die Charaktere, die als "Helden" bezeichnet werden, und erfüllen verschiedene Missionen im Teamwork-basierten Gameplay.
Gameplay und Charaktere
Der größte Vorteil von Overwatch ist Spielablauf. Das Spiel ist ein teambasiertes FPS, bei dem die Spieler in verschiedene Spielmodi unterteilt werden. Die Spieler können ihre Charaktere aus 30 verfügbaren Optionen auswählen. Helden werden in drei Kategorien unterteilt: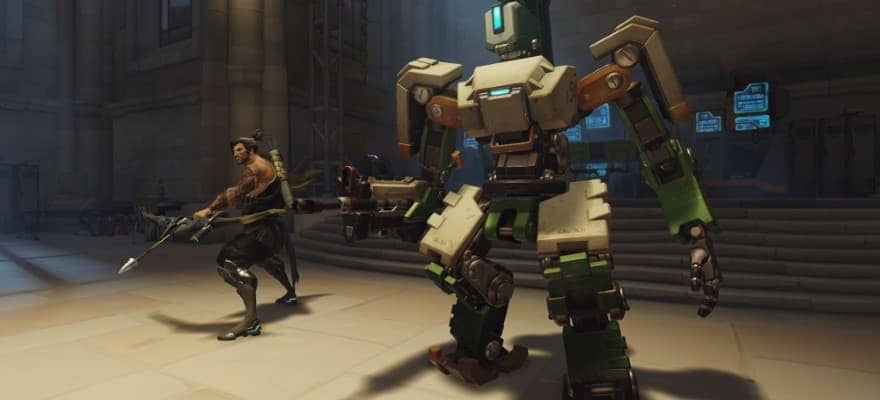 Schaden - Charaktere, mit hohe Mobilität, die dem Feind großen Schaden zufügen können. Diese sind jedoch sehr empfindlich für durch die Gegner verursachte Schäden. Zu diesen Typen gehören Charaktere, die Feldunterstützung wie Türmchen und Fallen einsetzen, um zusätzliche Feuerkraft bereitzustellen und zum Schutz bestimmter Bereiche beitragen auch neuralgische Punkte schaffen. Zu den Schadenshelden gehören Tracer, McCree, Soldier 76, Reaper, Hanzo, Genji, Mei und Widowmaker.
Tank - diese Art von Charakteren kann erheblich mehr Schaden erleiden als jede andere Klasse im Spiel. Sie sind perfekt darin, die Aufmerksamkeit des Feindes ablzuenken, während ihr Team das Missionsziel verfolgt. Diese Charaktere können sich und ihr Team mit den Energieschilden schützen. Tank- Charaktere sind zum Beispiel: D.Va, Reinhardt, Roadhog und Winston.
Unterstützung - Diese Charaktere können die Statistik anderer Teammitglieder verbessern und das gegnerische Team schwächen. Was ihnen an Feuerkraft und HP fehlt, machen sie durch die Unterstützung, die ihren Teamkameraden in Form von Auf- und Abschwüngen, wie Heilung, zur Verfügung gestellt wird, wett. Unterstützungsfiguren sind Mercy, Lucio, Zenyatta und Ana.
Jeder von den Helden hat eine einzigartige Kräfte und besondere Ausrüstungsgegenstände. Einige von denen erfordern eine Abklingzeit. Außerdem, entwickeln die Spieler während des Spiels die besonderen Fähigkeiten ihrer Charaktere. Dazu gehören dauerhafte Effekte wie erhöhte Geschwindigkeit, Kraft oder ein einzelner kraftvoller Angriff. Deine Opponenten werden durch einen lauten Ausruf gewarnt, dass du die besonderen Fähigkeiten verwendest, so dass der Gegnern Zeit hat, um auf einen eingehenden Schlag zu reagieren.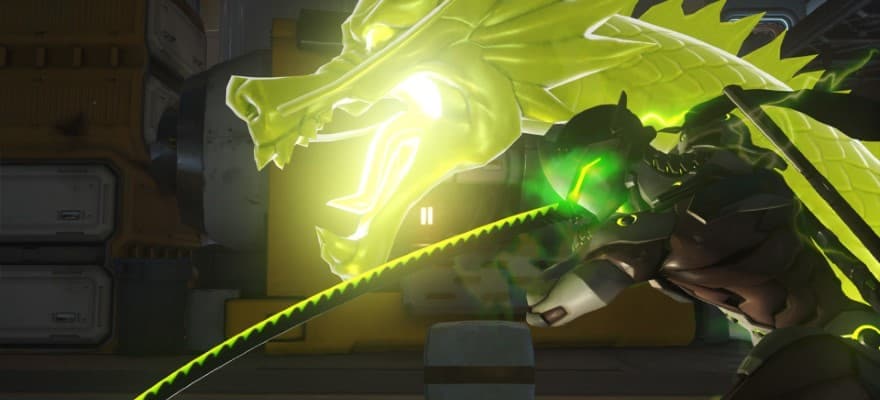 Es gibt verschiedene Typen von Missionen in Overwatch, die als Spielmodi funktionieren. Dazu gehören:
Angriff, bei dem das angreifende Team zwei Punkte des Feindes nacheinander übernimmt.
Escort, bei dem Beide Teams versuchen, die Kontrolle über die Fracht zu übernehmen. Die Fracht bewegt sich entlang der Strecke, während sich angreifende Spieler in der Nähe befinden, hält jedoch an, wenn sich Verteidiger dem Feld nähern. Wenn sich keine Seite in der Nähe der Fracht befindet, setzt sie ab.
Hybrid, der den Angriffs- und Eskortmodus kombiniert, wobei die Fracht der Punkt ist, der vom gegnerischen Team genommen und sicher zum Abwurfpunkt geleitet werden muss.
Kontrolle, wo Teams konkurrieren, um einen gemeinsamen Punkt zu erfassen, und so lang halten, bis ein Team 100% Fortschritt erreicht.
Erfahrungspunkte im Spiel werden auf der Grundlage verschiedener Faktoren vergeben, beispielsweise der Gewinn / Verlust-Rang oder der effektiven Nutzung des Charakters. Dies gibt Gold-, Silber- oder Bronzemedaillen. Das Erreichen des Erfahrungsstufe bietet Spielern Beuten, die randomisierte Auswahl an Anpassungsoptionen beinhalten, wie Siegposen, Kostüme, Sprachnachrichten sowie Spielwährung. Es gibt drei Arten von Seltenheit von diesen Items: Common, Epic und Legendary. Jeder Lootbox kann auch mit Mikrotransaktionen erworben werden.
Beliebtheit und Spielerempfänge
Nicht nur Spielern, aber auch Kritikern haben Overwatch sehr gut geschätz, was für Blizzard ein großen kommerzialen Erfolg wurde. Die Spieler lobten die Gameplay-Mechanik, die Modi sowie gut geschriebene und interessante Hintergrundgeschichten. Overwatch´s Popularität führte zur Schaffung eines gesamten Franchise, die weit über die Gaming-Welt, mit gewidmeten Kurzfilmen, Comics und anderen Medien, erweitert.
Preise auf G2A.COM
Wenn billige Computerspielen und Promotionen sind das, was du suchst, warum nicht Overwatch? Du kannst Overwatch PC von verifizierten Verkäufern bei G2A.COM zu günstigen Preisen kaufen. Diese Verkäufer bieten das Spiel als digitalen Schlüssel (cd key) für Battle.net an, wo du das Spiel herunterladen kannst.
Key features
über 30 spielbare Charaktere, jeder mit seinen einzigartigen Fähigkeiten.
12 Kern-Karten mit neuen im Laufe der Zeit hinzugefügt.
Spannendes Teamwork- basierten Multiplayer-Gameplay
Unvorhersehbares Eitreten des Matches
Charakteranpassung mit Siegerposen und neuen Skins.
Release date: 2016-05-24
Systemanforderungen
Systemanforderungen
Below are the minimum and recommended system specifications for Overwatch Battle.net Key GLOBAL. Due to potential programming changes, the minimum system requirements for Overwatch Battle.net Key GLOBAL may change over time.
Mindestanforderungen
Processor

Intel Core i3 / AMD Phenom X3 8650

Graphics

NVIDIA GeForce GTX 460 / ATI Radeon HD 4850 / Intel HD Graphics 4400

Memory

4 GB RAM

Disk space

30 GB

System

Windows 7 / 8 / 10 (64-bit)
Empfohlene Systemvoraussetzungen
Processor

Intel Core i5 / AMD Phenom II X3

Graphics

NVIDIA GeForce GTX 660 / AMD Radeon HD 7950

Memory

6 GB RAM

System

Windows 7 / 8 / 10 (64-bit)
Sprachen
Sprachen
CN, DE, ES, FR, IT, JP, KR, PL, PT, RU, UK
Age restrictions
Age restrictions

Dieses Produkt enthält Elemente von


Verdiene 0.49 EUR jedesmal, wenn jemand dieses Produkt über deinen Reflink kauft.