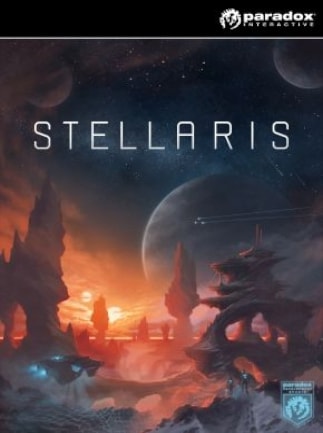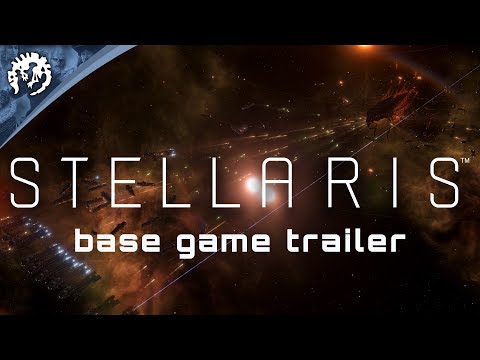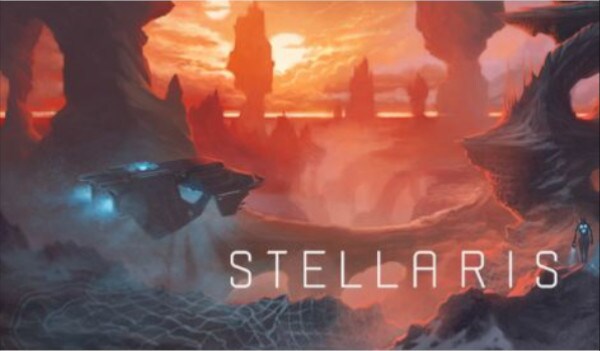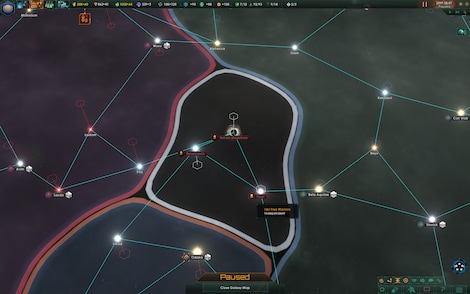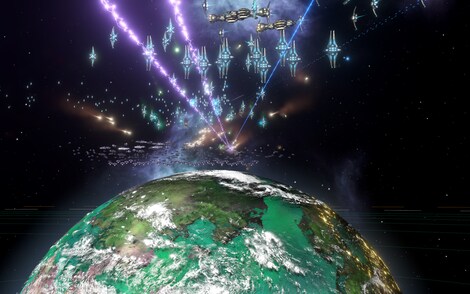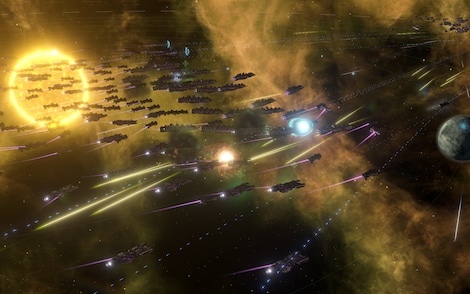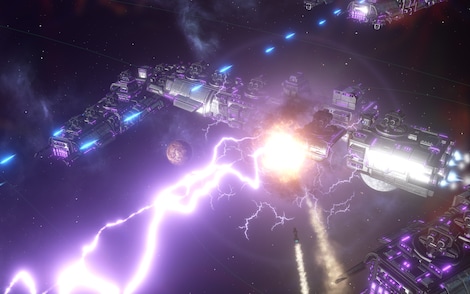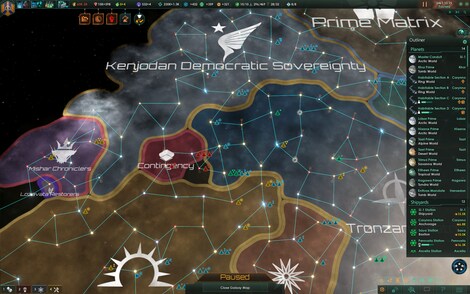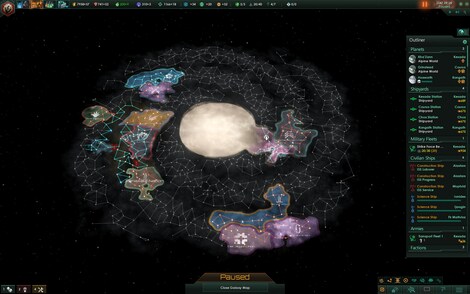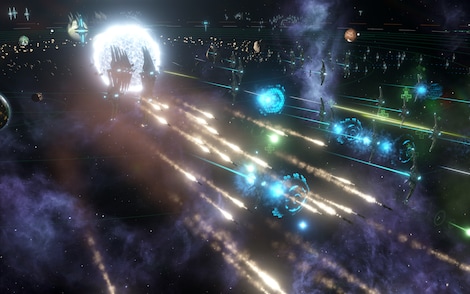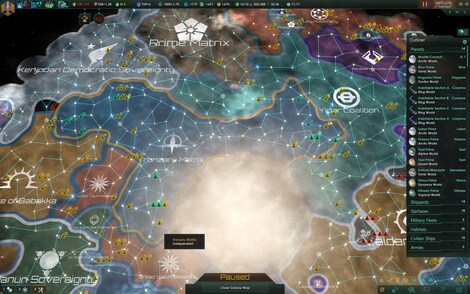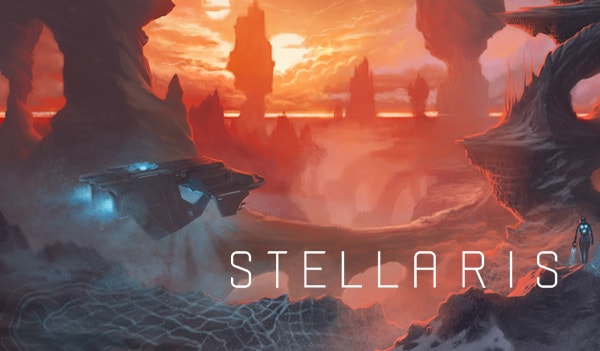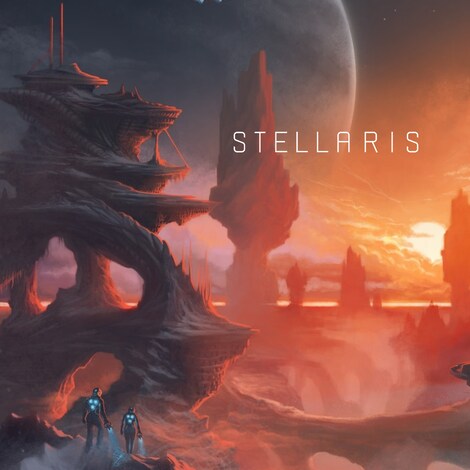 1/13
GLOBAL version
Stellaris Steam Key GLOBAL
Wolltest du schon immer dein eigenes galaktisches Imperium haben, eine Ära des Friedens und des Wohlstandes herbeiführen oder alles konfrontieren, was dir im Weg stehen würde? Paradox' kosmischer Expansions-Simulator Ste ...
Buy it in a bundle, pay less: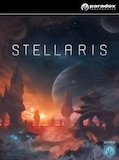 Stellaris Steam Key GLOBAL
GLOBAL
Offer from: Sacrifice_shop
Free G2A PLUS 1-Month Prepaid Gift Card - GLOBAL key
2.49 EUR
Offers: 47
Sofort lieferbare Angebote

Up to 24h delivery offers
Artikelbeschreibung
Wolltest du schon immer dein eigenes galaktisches Imperium haben, eine Ära des Friedens und des Wohlstandes herbeiführen oder alles konfrontieren, was dir im Weg stehen würde? Paradox' kosmischer Expansions-Simulator Stellaris bietet dir die Möglichkeit, deinen Einfluss auf die Sterne zu verbreiten. Gestalte deine eigene Spezies und dein politisches System und sieh, wie gut du ihr Wachstum bewältigen kannst.
Create-A-Species
Stellaris sucht nicht nur eine galaktische Zivilisation für dich aus und zwingt dich mit ihr umzugehen. Erstelle deinen eigenen detaillierten Startplaneten und seine Bewohner. Wähle ihre Art und spiele sogar als Pilz oder Mollusken, wenn du es wünschst! Wähle ihre Ideologien und schaffe eine Gesellschaft, die so aggressiv oder freundlich ist, wie es deinem Plan für die Kampagne entspricht.Die anfänglichen Auswahlmöglichkeiten definieren die Art und Weise, wie deine Kolonisation verläuft. Stell also sicher, dass sie deinen Plänen entsprechen. Es wäre nicht gerade klug, eine vogelartige Spezies auf einer Wasserwelt zu entwickeln, oder?
Erkundungstour
Dein Planet ist nur der Anfang. Entdecke jede Ecke deines Sternensystems, um herauszufinden, wie wenig du über deine eigene Ecke des Weltraums weißt. Jeder Asteroid, den du passierst, versteckt vielleicht eine längst vergessene Technologie, die deinen Fortschritt erheblich beschleunigt. Oder einen Quest, der dein Wissen über das Universum erweitern wird. Verschicke Erkundungsschiffe, du wirst nie sehen, wie sie mit leeren Händen zurückkehren. Auch wenn ihre Ergebnisse möglicherweise nicht deinen Wünschen entsprechen.Hast du die Entschlossenheit, dein Volk vor die Weite des Weltraums zu stellen, in der Hoffnung, verlorene Relikte zu entdecken?
Dynamische Forschungsbäume
Bist du es nicht leid, jedes Mal, wenn du eine neue Kampagne startest, die gleichen Forschungsbäume zu sehen? Wenn du den Weg schon kennst, den du brauchst, um deine Effizienz in kürzester Zeit zu maximieren? Stellaris (PC) löst dieses Problem mit seinem dynamischen Forschungsfortschritt.Jedes Mal, wenn du eine neue Forschung starten möchtest, erhältst du drei Optionen, die für ein größeres Deck gezeichnet werden. Triff schwierige Entscheidungen, ordne Wissenschaftler neu zu, um eine spezialisierte Auslosung zu gewährleisten, und nutze die Unvorhersehbarkeit zu deinem Vorteil. Wer weiß, vielleicht stolperst du in eine bahnbrechende Erfindung, die das Gleichgewicht der Kräfte verändern wird? Mit dem Forschungssystem von Stellaris ist alles möglich.
Aufstrebendes Storytelling
Die wahre Stärke von Stellaris sind die Erforschungs- und Expansionsgeschichten, die man dank seiner Systeme sehen kann. Deine eigene herrschende Spezies ist eine komplexe Schöpfung, die reif ist, ihre Rolle in der interstellaren Arena zu spielen. Ihre Interaktionen mit anderen Imperien, die Allianzen, Kriege und unangenehme Vereinbarungen sind mit exzellenten, augenzwinkernden Texten versehen, die keine Angst davor haben, sich auf jede Science-Fiction-Trope zu stürzen.Welche Art von Saga wird deine Spezies schaffen? Einer von Wohlwollen und Frieden? Oder von Tyrannei und Eroberung? Du entscheidest, und jeder Ansatz wird funktionieren.
Key features
Paradox Interactive ist ein ausgezeichneter Auszug aus den besten Konzepten der Grand Strategy und 4X-Genres gelungen, die in einem SF-Themenpaket zusammengesetzt wurden. Erschaffe deine eigene Spezies, entwerfe das politische System, das du am geeignetsten findest, und nimm die Sterne aufs Korn. Wer weiß schon, was du dort finden wirst?
Stellaris bietet:
Randomisierte Spieler – erschaffe deine eigene Spezies oder lass das Spiel für dich entscheiden. In jedem Fall werden deine KI-Gegner jedes Mal einzigartig sein
Großartiges Schreiben – die interstellare Politik von Stellaris vermeidet die Langeweile der Regierungsführung dank Beschreibungen, die sich selbst nicht zu ernst nehmen
Endspiel-Katastrophen – gerade als du gedacht hast, dass du auf der letzten Geraden bist, trifft ein Unglück die Galaxie, um das Tempo zu erhöhen. Oder nicht. Du wirst es nie erfahren, bis es passiert
Saubere Benutzeroberfläche – Du solltest dich anderen Spezies auseinandersetzen, nicht mit dem Spiel. Aus diesem Grund hält die Benutzeroberfläche von Stellaris die Dinge beeindruckend sauber und organisiert
Entdecken und erforschen – eine bahnbrechende Entdeckung kann direkt hinter dem nächsten Asteroidenfeld warten. Sende Erkundungsschiffe und hab die Chance, eine vergessene Technologie zu entdecken
Stellaris (PC) for Steam platform is a digital product – no box included. The price applies to a digital version of the product.

Release date: 2016-05-09
Systemanforderungen
Systemanforderungen
Below are the minimum and recommended system specifications for Stellaris Steam Key GLOBAL. Due to potential programming changes, the minimum system requirements for Stellaris Steam Key GLOBAL may change over time.
Mindestanforderungen
Processor

AMD Athlon II X4 640 @ 3.0 Ghz /Intel Core 2 Quad 9400 @ 2.66 Ghz

Graphics

AMD HD 5770 / Nvidia GTX 460 @ 1024MB VRAM

Memory

2 GB RAM

Disk space

4 GB

System

Windows 7
Empfohlene Systemvoraussetzungen
Processor

AMD Phenom II X4 850 @ 3.3 Ghz / Intel i3 2100 @ 3.1 Ghz

Graphics

AMD HD 6850 / Nvidia GTX 560TI @ 1024MB VRAM

Memory

4 GB RAM

Disk space

4 GB

System

Windows 7
Sprachen
Sprachen
BR, DE, ES, FR, PL, RU, UK
Verdiene 0.22 EUR jedesmal, wenn jemand dieses Produkt über deinen Reflink kauft.