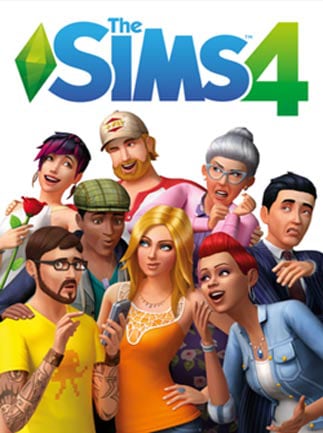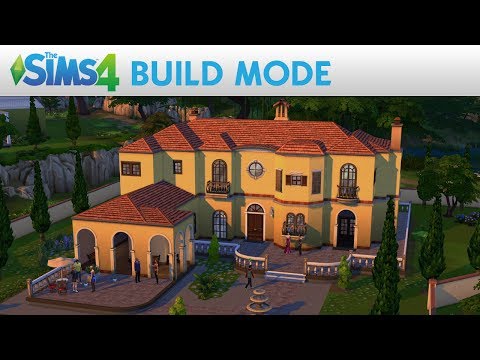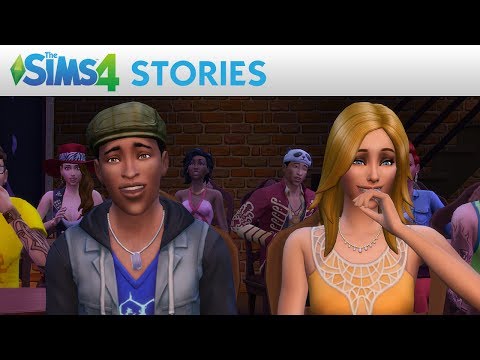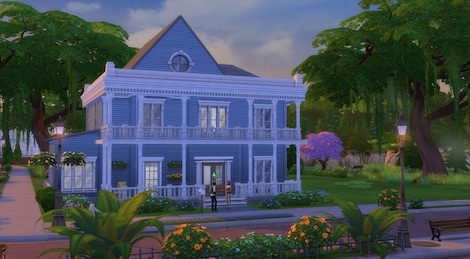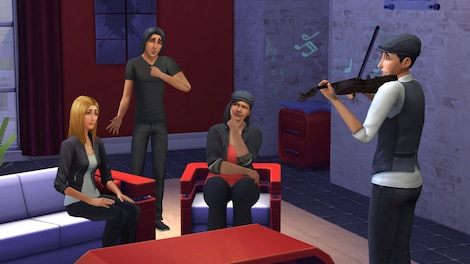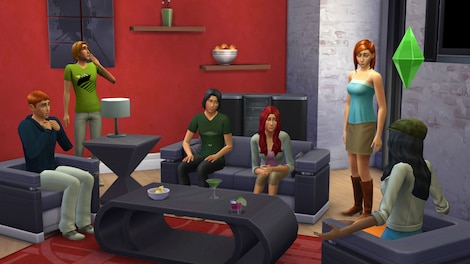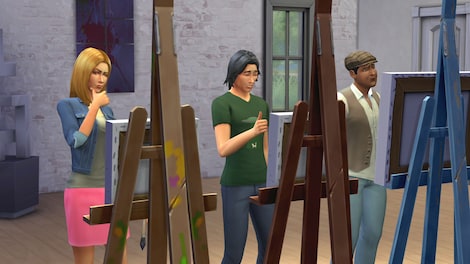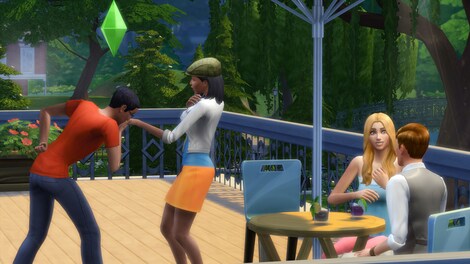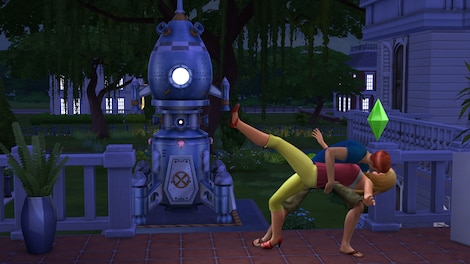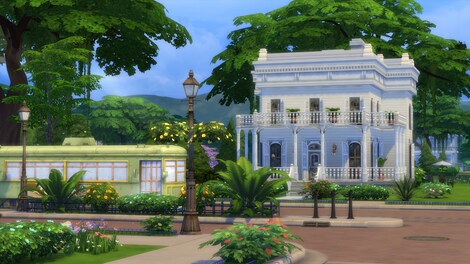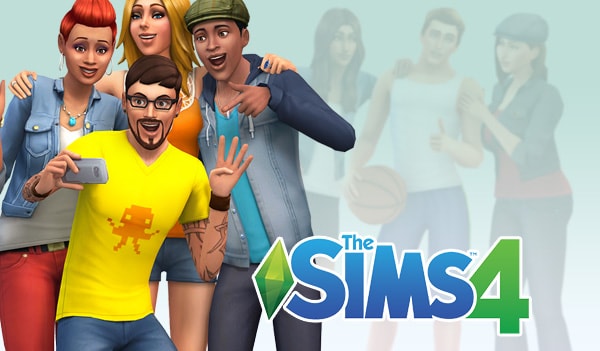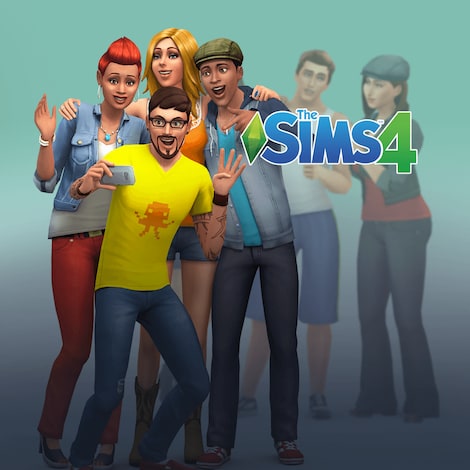 1/12
GLOBAL version
The Sims 4 Origin Key GLOBAL
Der Simulator des täglichen Lebens ist mit der vierten Auflage zurückgekehrt! The Sims 4 ist voller Verbesserungen und neuen Ideen wie du deine Sims noch interessanter, einzigartiger und potenziell spannender auf mehrere ...
Selected offer from:
Price
What is a Hot Deal?
A great offer when compared to other sites. Get it fast!
Money Back Guarantee
You must be logged in to add products to your wishlist.
Artikelbeschreibung
Der Simulator des täglichen Lebens ist mit der vierten Auflage zurückgekehrt! The Sims 4 ist voller Verbesserungen und neuen Ideen wie du deine Sims noch interessanter, einzigartiger und potenziell spannender auf mehrere Weisen machen kannst, falls du so wünschst!Schaue zu wie sie interagieren, genauso wie du es schon immer gemacht hast: als ein gütiger Gott, der nicht über potenziell tödlichen Unfug steht!
Einen Sim erstellen
Sims zu erstellen, die so wie du oder wie jemand anderes aussehen, war noch nie gleichzeitig so einfach und so umfangsreich. Die Tage der sauberen Sliders mit denen du Jahre verbrachst hast um die Backen anzupassen, sind vorbei. Klicke und ziehe den Teil des Körpers, den du verändern willst einfach so, ohne unnötige Zwischenschritte.Passe die Wahl der Eigenschaften deiner Kreationen für verschiedene Aktivitäten an, entscheide wie sie 'sprechen' oder sogar laufen. Lass sie so aussehen, als ob der Laden völlig ihnen gehört mit einem lässigen Hüftenschwung, oder bleibe so hochnäsig im Schritt wie im Kleidungsstill. Du entscheidest.Du kannst ein Zuhause voller Pop-Kultur-Ikonen erstellen, einfacher als je zuvor.
Bauen, vergrößern, verkleinern
Die Werkzeuge zum Erstellen der Häuser folgen in die Fußstapfen desSims-Erstellers . Erstelle Gebäude mit vorgefertigten Elementen oder zaubere jede Wand selbst. Kaufe und baue die Räume deines Traumhauses (oder einer Oase, wenn du magst) mit nur so viel persönlichem Engagement, wie du möchtest!Glaubst du, der Raum sollte größer sein? Ziehe an den Kanten des Hauses und es passt sich automatisch an, kein Problem. Hast du Angst, dass eine Überflutung deine Sims gefährden könnte? Falls du diese Vision nicht so attraktiv findest, kannst du gerne das Fundament des Hauses höher (oder niedriger) machen, jederzeit, und niemand wird es merken. Du bist der Gott der Architektur!
Multitasking
Hattest du schon immer das Gefühl, dass es total blöd ist wenn dein Sim alles andere liegen lassen muss um die Tür aufzumachen mit einer Hand, die aber eigentlich sowieso frei war? Das dachten alle anderen auch. The Sims 4 erlaubt dir das reale Leben nachzumachen und mehrere Aktivitäten gleichzeitig auszuüben, zum ersten Mal in der Geschichte!Schaue zu wie deine Sims Schritt für Schritt Masters des Multitaskings werden. Sie können auf dem Handy spielen während sie die Toilette benutzen. Führe eine Gruppendiskussion, als ob es das normalste auf der Welt wäre! Öffne die Tür ohne den Becher abzustellen, den Rucksack auszuziehen, und alle anderen Sachen liegen zu lassen. Die wachsen so schnell…
Key features
The Sims 4 von Maxis schaut sich die Psychologie deiner Kreationen genauer an als es jemals gemacht wurde. Mit dem flexiblen und intuitiven Werkzeug zum Erstellen des Sims, der fantastischen Einfachheit vom Aufbauen eines Hauses und anderen Verbesserungen, ist The Sims 4 ein großartiger Einstieg in die bekannte Serie.
The Sims 4 Eigenschaften:
Flexibles Erstellen von Sims – anklicken, ziehen, loslassen. Die Klassiker funktionieren am besten. Vergrößern, verkleinern, anpassen. Keine Sliders mehr, du hast die direkte Kontrolle!
Einfaches Bauen – vorgefertigte Räume auswählen und deinen eigenen Still definieren oder doch alles von Null selbst aufbauen? Das Spiel entscheidet nicht für dich!
Emotionen – deine Sims können jetzt launischer werden als je zuvor, und du wirst schon wissen warum. Helfe ihnen mit den negativen Gefühlen umzugehen oder nutze die Positiven um grandiose Dinge zu tun mit den kontextabhängigen und emotionsbasierten Aktionen.
Zwei Städte – du kannst deine Sims entweder in Willow Creek oder in Oasis Springs wohnen lassen, jede Stadt ist voll von Orten und Aktivitäten, die du mitgestalten kannst.
Laufe, wie ich will – du kannst die Art und Weise, wie sich deine Sims bewegen, auswählen , noch eine Möglichkeit jede Kreation einzigartig und unwiederholbar zu gestalten.
The Sims 4 (PC) for ORIGIN platform is a digital product – no box included. The price applies to a digital version of the product.

Release date: 2014-09-04
Systemanforderungen
Systemanforderungen
Below are the minimum and recommended system specifications for The Sims 4 Origin Key GLOBAL. Due to potential programming changes, the minimum system requirements for The Sims 4 Origin Key GLOBAL may change over time.
Mindestanforderungen
Processor

1,8 GHz Intel Core 2 Duo / AMD Athlon 64 Dual-Core 4000+

Graphics

128 MB VRAM - NVIDIA GeForce 6600 / ATI Radeon X1300 / Intel GMA X4500

Memory

2 GB RAM

Disk space

10 GB HD

System

Windows XP (SP3) / Windows Vista (SP2) / Windows 7 (SP1) / Windows 8 / Windows 8.1
Sprachen
Sprachen
CN, DE, ES, FR, IT, JP, KR, PL, RU, UK
Age restrictions
Age restrictions



Dieses Produkt enthält Elemente von


Verdiene 0.22 EUR jedesmal, wenn jemand dieses Produkt über deinen Reflink kauft.