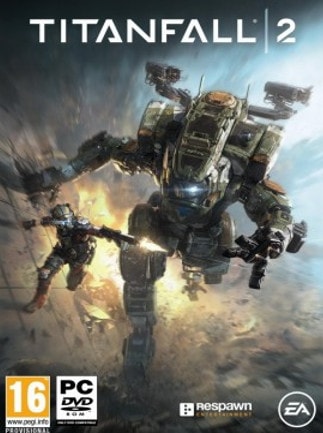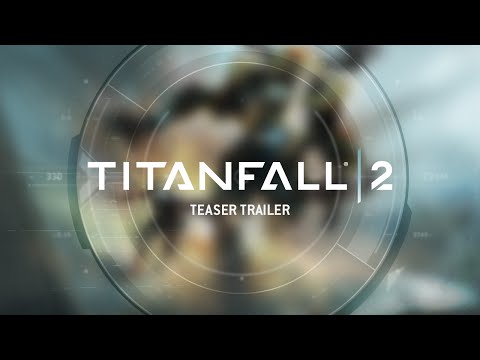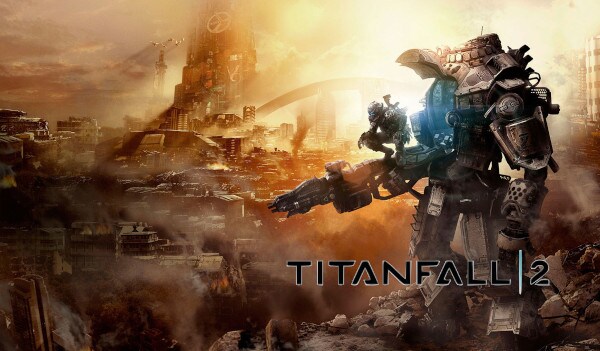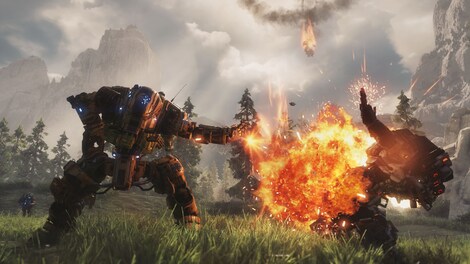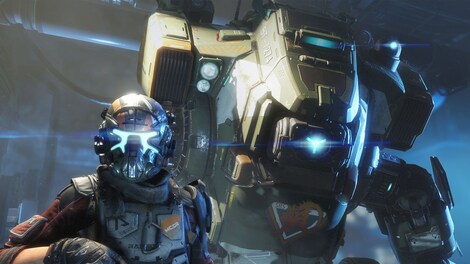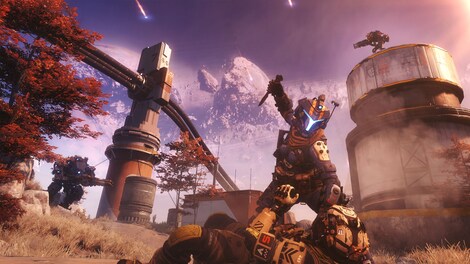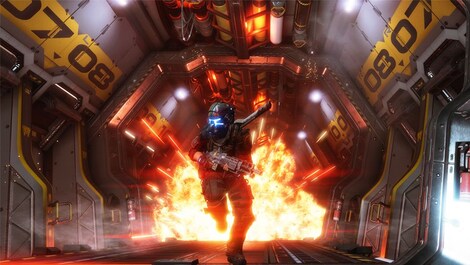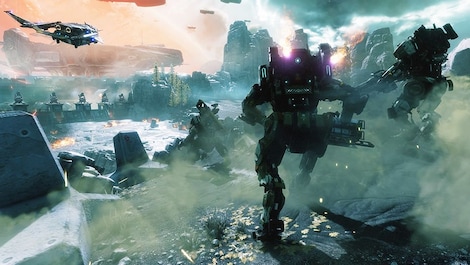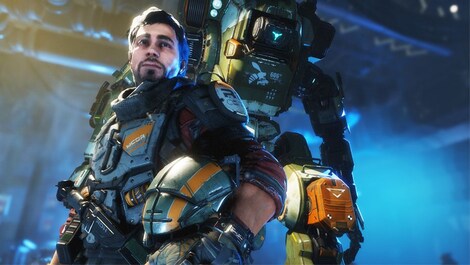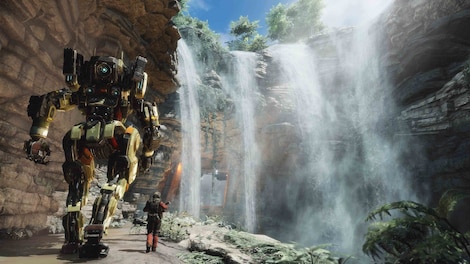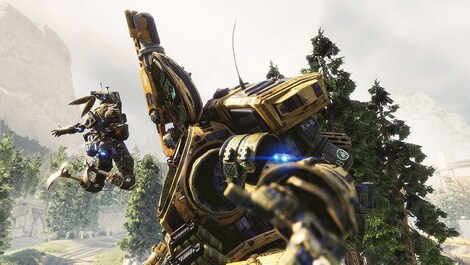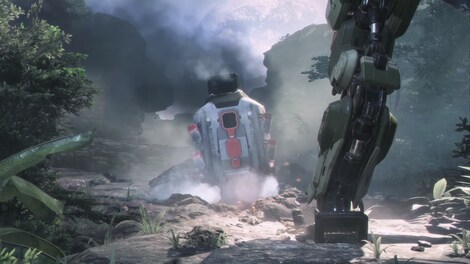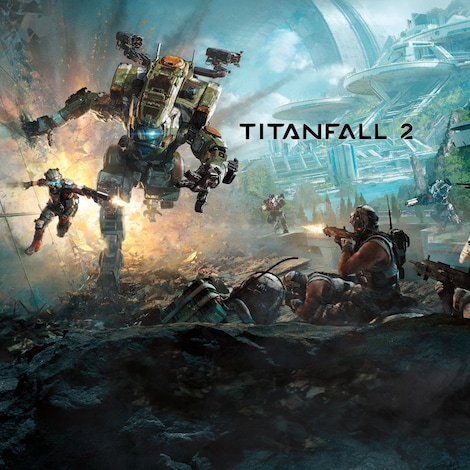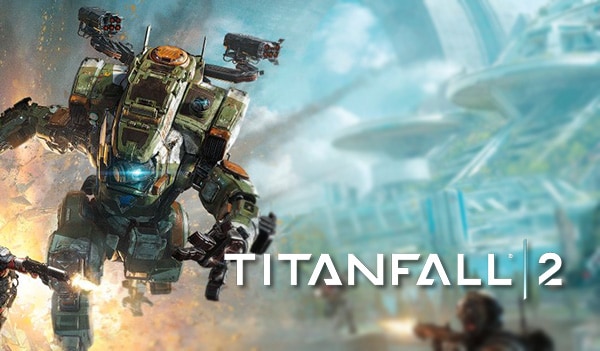 1/14
GLOBAL version
Titanfall 2 Origin Key GLOBAL
Die einzigartigen Team-Ups von Menschen und Maschinen kehren in "Titanfall 2" zurück. Werde ein Pilot von einem massiven Titan, einem mächtigen Mechanismus, der mit vielen Möglichkeiten ausgestattet ist, um deine Feinde ...
Artikelbeschreibung
Die einzigartigen Team-Ups von Menschen und Maschinen kehren in "Titanfall 2" zurück. Werde ein Pilot von einem massiven Titan, einem mächtigen Mechanismus, der mit vielen Möglichkeiten ausgestattet ist, um deine Feinde zu zerstören.In einer Einzelspieler-Kampagne erfährst du mehr über die Welt und testest dich gegen andere Spieler in mehreren herausfordernden Multispieler-Modi. Das Schicksal der interstellaren Kämpfe liegt nur in deinen Händen!
Schnelles und dreidimensionales Pilot-Gameplay
Mit dem Hinzufügen des Grappling-Hakens und der Phase-Shift-Fähigkeit für eine potenzielle Klasse, erreichen die Überquerung und Mobilität ein komplett neues Level. Die Phase-Shift hilft dir deine Feinde zu bekämpfen. Der Grappling-Haken lässt dich um die Karten schwingen, deinen Feinde für einen Schuss ins Gesicht näherkommen, oder feindliche Titanen in einem überarbeiteten Titan-Takedown-System niederzubringen. Mit Jump-Packs und Wall-Running, die von "Titanfall 1" zurückkommen, ist das Spielen als Pilot ein akrobatischer und anmutiger Todestanz.
Brandneue Titanen
Titanfall 2 bietet sechs neue, frisch hergestellte Titanen mit unterschiedlichen Fähigkeiten. Von den feuerspeienden Scorch, die Feuermauern und flammende Schilde erzeugen können, zu dem schwingenden Ronin, die quer über das Schlachtfeld fliegen kann, haben die Mechs von "Titanfall 2" jedem Spieler etwas zu bieten! Fans von mobilen Scharfschützen werden "Northstar" genießen, während Schwerwaffen-Enthusiasten mit der Gatling-artigen Predator-Kanone von Legion viel Spaß haben werden! Jeder Titan verfügt über vier jederzeit nutzbare Fähigkeiten..
Vollständige Einzelspieler-Kampagne
Die Kämpfe zwischen der Interstellar Manufacturing Gesellschafft und der Militia werden persönlich. Spiele als Jack Cooper, ein normaler Soldat, dem plötzlich eine Veteran Vanguard-Class BT-7274 Titan, BT für Freunde, gewährt wird. Verfolge deine Fortschritte in einer feindlichen Welt, erzähle Kriegsgeschichten, interagiere, und erstelle eine Verbindung, deren Art und Weise du bestimmen kannst, mit der Hilfe eines Dialogsystems. Erlebe was die Entwickler "eine Vision der globalen Kolonialkriegsgeschichte" genannt haben, die "die Geschichte der amerikanischen Revolution und des amerikanischen Bürgerkriegs im Weltraum neu erzählt".
Futuristische Gadgets bereichern Titanfall 2 Gameplay
Bei Titanfall 2 (PC) haben die Piloten eine interessante und aufregende Technologie, mit der sie auch außerhalb ihrer Titanen spielen können. Von einem Feuerstern, der die getroffenen Feinde in Flammen zündet, bis hin zu einem spielverändernden Schwerkraft-Stern, der nach Belieben die anderen Piloten mit einer erhöhten Schwerkraftkugel anzieht und anschließend auf sie schießt. Verwende das Tarnungssystem, einsetzbare Partikelschilder oder feindliche Detektionsimpulsmesser und individualisiere deinen Spielstil.
Drei neue Mehrspieler-Modi
"Titanfall 2" Multispieler führt drei Modi ein, die die allerneusten im Franchise sind. Die Kopfgeldjagd gibt beiden Teams ein zufälliges Ziel und konzentriert sich auf die Jagd von KI-Infanteristen, gegnerischen Titanen oder feindlichen Piloten, um Geld zu sammeln. Aber sei vorsichtig, falls du stirbst noch bevor das Geld in einer Bank landet, wird die Hälfte verloren gehen! Pilot vs. Pilot Kämpfe nehmen die Titanen raus und lassen den Piloten nichts anderes übrig als gegen sich selbst zu kämpfen. Schließlich ist "Amped Hardpoint" ein Dominanzmodus, bei dem du denselben Punkt zweimal für eine doppelte Punktzahl einfangen kannst!
Key features
"Titanfall 2" ist der Nachfolger des innovativen Titanfall, der schnelles und akrobatisches Infanterie-Gunplay mit Mech-Kämpfen auf eine Weise verbindet, die du noch nie vorher gesehen hast. Titanfall 2 verbessert jeden Aspekt seines Vorgängers und fügt darüber hinaus mehrere Funktionen hinzu.
Titanfall 2 Origin bietet:
Vorbestellungs-Bonus – Vorbestelle die Sachen, um einzigartige Nitro-Kriegsbemalung - und Spitze-Muster für deinen Scorch zu erhalten und gewinne ein Rufzeichen für deinen Piloten, das sich von der Masse abhebt
6 einzigartige Titanen – Scorch, Ion, Ton, Ronin, Legion und Northstar warten darauf, dass du deren Pilot wirst!
7 Pilot-Taktiken – Dein Pilot kann die Art des Kampfes mit einzigartigen Gadgets verändern. Der Einsatz von holografischen Lockvögeln gegen die Feinde und Suche mit "Pulse Blades" Sonar werden dich mit tödlicher Anmut über die Ebenen schwingen und deinen Spielstil definieren lassen!
Volle Einzelspieler-Kampagne – Ziehe die Schuhe von Jack Cooper an, während er eine Verbindung mit einem erfahrenen Titan auf seiner Reise durch eine feindliche Welt schmiedet
Neue Multiplayer-Modi – Bounty Hunt, Pilot vs Pilot, und Amped Hardpoint warten darauf, dass sich die Piloten selbst testen können
Unterstützung von der Community – Titanfall 2 führt das Netzsystem ein und ermöglicht verbesserte Vernetzungen und Interaktion zwischen Spielern
Titanfall 2 (PC) for Origin platform is a digital product – no box included. The price applies to a digital version of the product.

Release date: 2016-10-28
Systemanforderungen
Systemanforderungen
Below are the minimum and recommended system specifications for Titanfall 2 Origin Key GLOBAL. Due to potential programming changes, the minimum system requirements for Titanfall 2 Origin Key GLOBAL may change over time.
Mindestanforderungen
Processor

Intel Core i3-3600t

Graphics

NVIDIA Geforce GTX 660 2GB / AMD Radeon HD 7850 2GB

Memory

8 GB RAM

Disk space

45 GB HD

System

Windows 7/8/8.1/10 64bit
Empfohlene Systemvoraussetzungen
Processor

Intel Core i5-6600

Graphics

NVIDIA Geforce GTX 1060 6GB / AMD Radeon RX 480 8GB

Memory

16 GB RAM

Disk space

45 GB HD

System

Windows 7/8/8.1/10 64bit
Sprachen
Sprachen
BR, CN, DE, ES, FR, IT, PL, PT, RU, UK
Age restrictions
Age restrictions



Dieses Produkt enthält Elemente von

Verdiene 0.19 EUR jedesmal, wenn jemand dieses Produkt über deinen Reflink kauft.