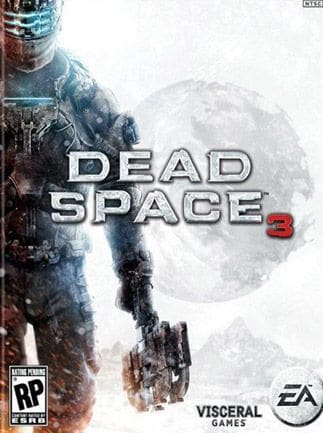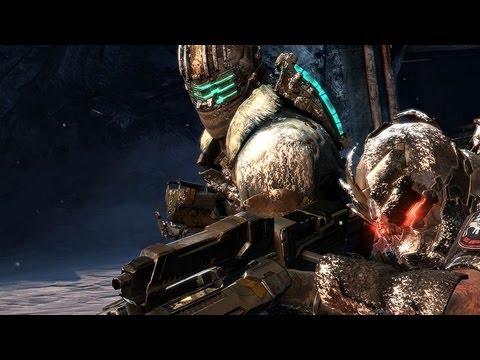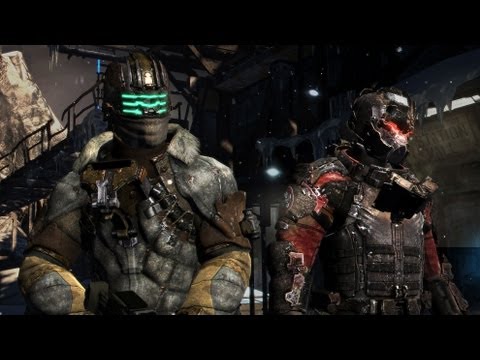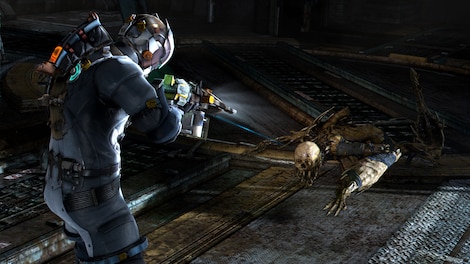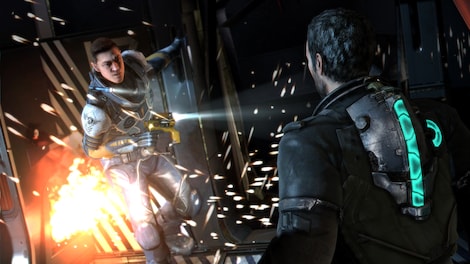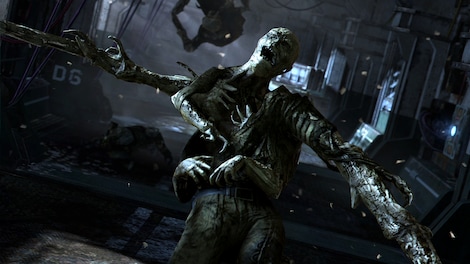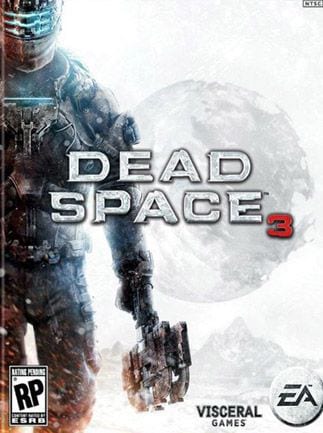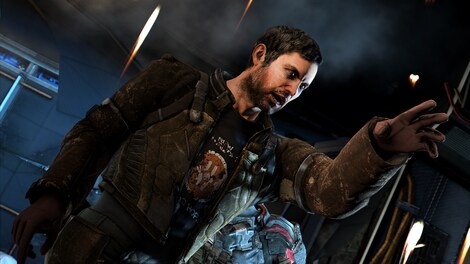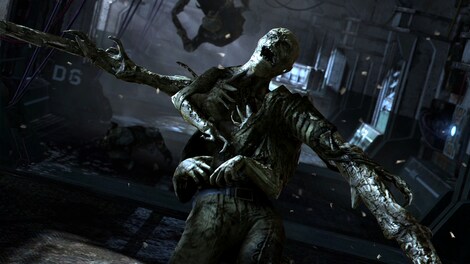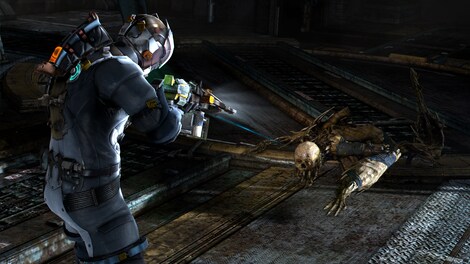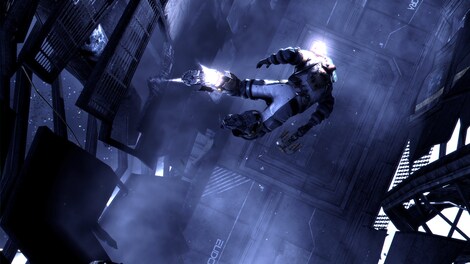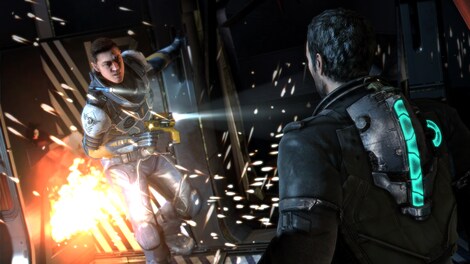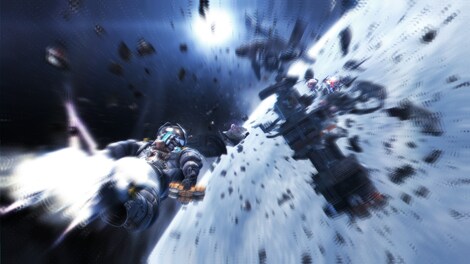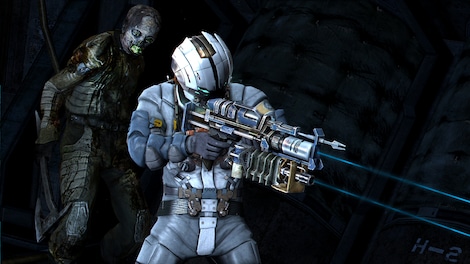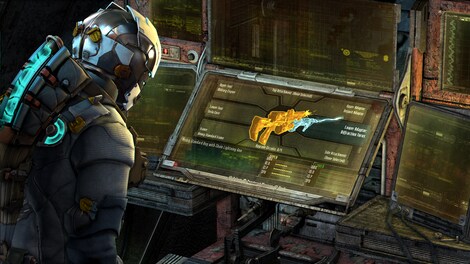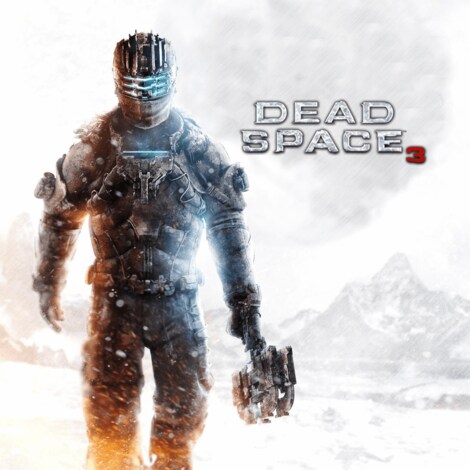 1/17
GLOBAL version
Dead Space 3 Origin Key GLOBAL
Dead Space 3 is a great installment in a well acclaimed seriesDead Space series immediately stole hearts of the survival horror fanbase. It was a game like nothing ever before. A survival horror with a strong (Resident E ...
Product description
Product description
Dead Space 3 is a great installment in a well acclaimed series
Dead Space series immediately stole hearts of the survival horror fanbase. It was a game like nothing ever before. A survival horror with a strong (Resident Evil like) climate and most importantly, a very scary environment. You were Issack Clarke, a simple space engineer thrown on the USG Ishimura mining ship, which suddenly went silent. Together with your team you quickly realize that the ship was attacked by monsters.
Gamers loved Dead Space because of the atmosphere and epic levels in space where you had to utilize the lack of gravity for your advantage. Dead Space 2 was a great sequel and now you have a possibility to witness the third part of Issack Clarke story.
Dead Space 3 gameplay and plot
Dead Space 3 from the mechanical point of view is similar to both Dead Space and Dead Space 2. In other words it is a TPP survival horror where you control Issack Clarke in similar fashion to such titles like Resident Evil 6 etc.
There is a huge variety of weapons which you can utilize but you always have to remember, that these monsters do not die from shoots in the head. You need to destroy their limbs. The most interesting part though is the fact, that you can create weapons from various elements and scraps. Dead Space 3 has a huge variety in context of creating your own versions of weapons. You can for example create a weapon from Galvanizer, Cryogenic Torch and two statis attachments.
However, the biggest and the most important thing from the gameplay point of view is the fact that this time, you can play with your friends in co-op. This time Issack Clarke is not going to search for Marker alone. Together with the group of a few people, he is going to have better chances for survival.
The second player is going to take control over sergeant John Carver. Carver has his own agenda against both necromorphs and the fanatic Unitology church. After all they are responsible for deaths of his wife and son. In the co-op you are going to enjoy the entire campaign with your friends. Furthermore, there are a few levels designed only to be finished in co-op and they provide you with more details about the story itself  (specifically from Carver point of view).
The plot itself is the continuation of the story you know from previous two installments. Three years had passed since events on the Titan Station. You are still hiding from the EarthGov when Ellie Langford (your lover with whom you grow apart during events between second and third game) contacts with you to tell you that a radical group of Unitologists, known as the Inner Circle, is currently destroying Market Test Labs, in order to spread the necromorph infection. Together with her and a few of her friends you decided to travel to the Tau Volanis. The main source of necromorphs, Markers, and place which sooner or later is going to be visited by the Inner Circle.
Opinions about Dead Space 3
Before considering the potential purchase of the game, you probably want to know what people think about it. Hence we decided to analyze a few sources of data in order to check if the game is considered as the good one. We decided to check opinions on such servers like metacritic which is the best source of reviews and information about games. The average score from reviews was close to 8/10. Which a very good result.
Check the selection of sellers and prices of Dead Space 3 on G2A.com
If you grow interested with the game then you should definitely buy activation key here in one of the best prices in the whole Internet. Dead Space 3 is definitely worth of its price. One of the best survival horror games. Fight for your life.
Key features
The third installment in the well-acclaimed series of space survival horrors.
Enjoy the co-op, where together with your friend you are going to tangle with necromorphs.
Customize your weapons.
Dead Space 3 (PC) for Origin platform is a digital download product – no box included. The price applies to a digital version of the product.

Release date: 2013-02-08
System requirements
System requirements
Below are the minimum and recommended system specifications for Dead Space 3 Origin Key GLOBAL. Due to potential programming changes, the minimum system requirements for Dead Space 3 Origin Key GLOBAL may change over time.
Minimal requirements
Processor

Core 2 Duo 2.8 GHz

Graphics

GeForce 7600 GS

Memory

2 GB RAM

Disk space

10 GB HD

System

Windows XP(SP3) / Vista (SP1) / 7
Languages
Languages
German, Spanish, French, Italian, Russian, English
Age restrictions
Age restrictions


This product contains elements of