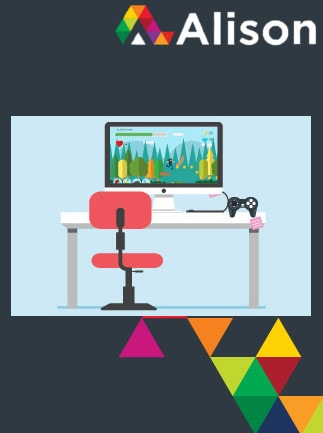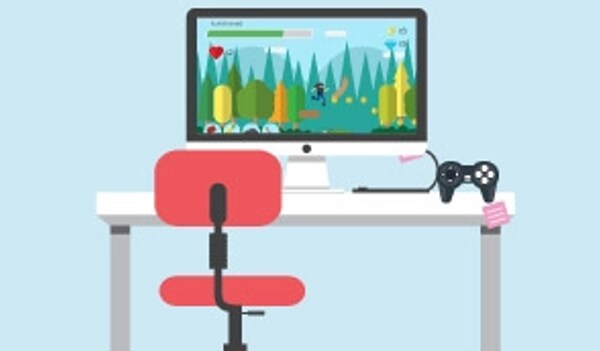 1/3
GLOBAL version
Diploma in HTML5 Game Development Course Alison GLOBAL - Digital Diploma
Learn about games development using HTML5, JavaScript and the Apache Cordova platform.The course Diploma in HTML5 Game Development will lteach you about creating video games for mobile platforms and web browsers. You wil ...
Product description
Product description
Learn about games development using HTML5, JavaScript and the Apache Cordova platform.
The course Diploma in HTML5 Game Development will lteach you about creating video games for mobile platforms and web browsers. You will be introduced to the Apache Cordova platform and Enchant.js game engine, how to create a map and player character for your game and add interaction and a battle system into your game. You will also learn about making a proper plan and documentation.
The course begins by introducing you to the Apache Cordova platform for building mobile applications. You will learn to create maps and images for maps. You will also learn to create player characters, adding controls to the character, add collisions and using Enchants built-in collision detection system.
Next, you will learn to create and add an inventory system for the player character. You will also learn to create non-player characters (NPCs) and getting the player to interact with the NPCs. This course will also teach you to create shop menu for the player character to buy game items. It also teaches about using Enchants scene stack and to create battle system for player character to fight enemy NPCs.
Next, you will learn to construct a proper plan for developing your game, and issues to be addressed during planning. You will learn about the proper documentation that game development companies implement as part of their projects.
You will also learn about adding magic to game's battle system, setting up a menu system, end game screen, and adding sound effects. The course also teaches you to build Azure website, create a server using Node.js, Express and Socket.IO to host multiplayer features for your game, and to connect players to the server. You will learn about further ideas to develop and expand the game.
This course will be of great interest to those who wish to learn about developing video games or to further expand their programing knowledge.
Prerequisites: Learners should have some knowledge of Java or JavaScript or computer programing.
The following product allows you to obtain a Digital Certificate / Digital Diploma confirming completion of the related e-learning course which serves as a formal proof of your newly gained skills. You will receive it after passing the course assessment with a score of at least 80%.
Step-by-step guide on how to activate this product->  
Alison Activation Guide