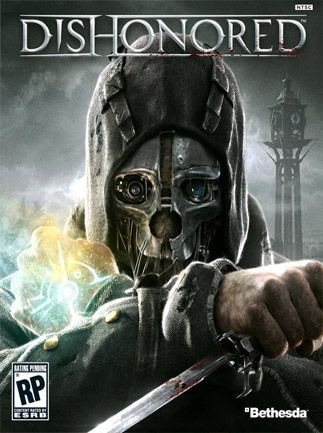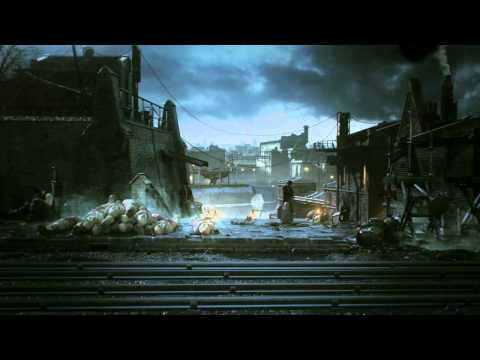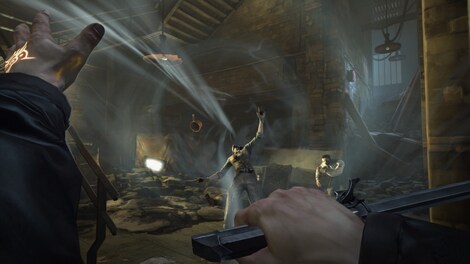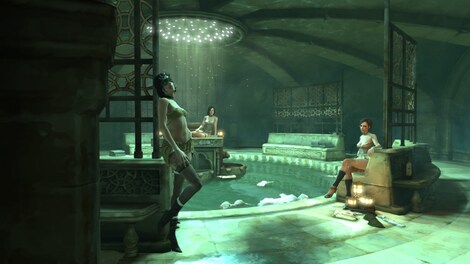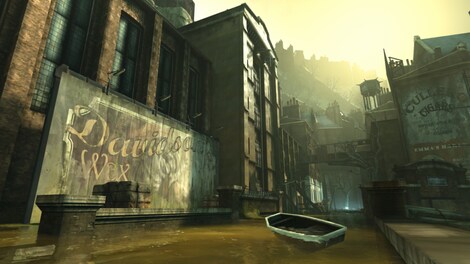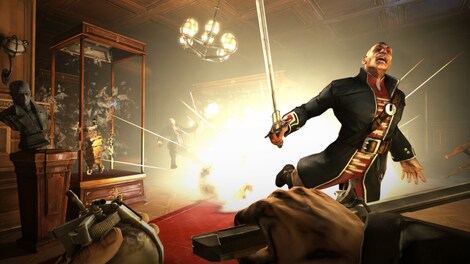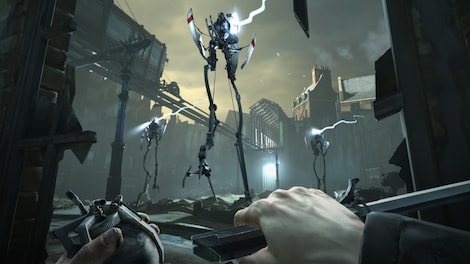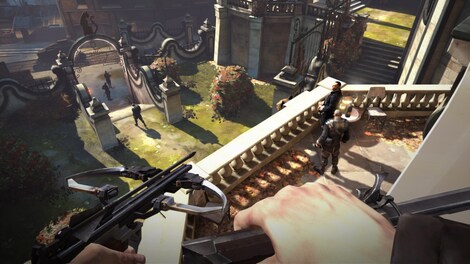 1/8
GLOBAL version
Dishonored Steam Key GLOBAL
Take a trip to an industrial city of town in Arkane Studios' Dishonored, a first-person stealth and combat game. Take control of Corvo Attano, a Royal bodyguard framed for a brutal crime, as he sets out to get revenge on ...
Buy it in a bundle, pay less: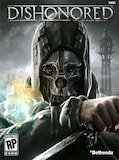 Dishonored Steam Key GLOBAL
GLOBAL
Offer from: Keysell2431
Offer from: Instantdeliverygames
Product description
Take a trip to an industrial city of town in Arkane Studios' Dishonored, a first-person stealth and combat game. Take control of Corvo Attano, a Royal bodyguard framed for a brutal crime, as he sets out to get revenge on those who would harm him and the Royal family. Find power-hungry traitors lead by the Lord Regent and make them face any manner of justice you choose. In 2016 the game received a sequel - Dishonored 2.
Diverse Dishonored gameplay
The Arkane Studios' game is a well-crafted blend of genres. Enthusiasts of stealth may ghost the levels with the skill of Garret from the Thief series. Assassins may silence and eliminate the opponents like Agent 47 in Hitman. If you prefer the open warfare, Dishonored turns into a competent first-person range-and-close-quarters combat experience. Mix and match approaches as you traverse the spacious levels using Corvo's agility and magical abilities. Dishonored levels are your playground and want you to be as creative or straightforward as you wish.
Game-changing abilities
Use ten varied passive and active abilities cementing Corvo's position as the most dangerous man in town. Use Blink to teleport behind your enemies, possess other living beings, or stop time to set up elaborate plans. Or use technology to help you along: mines, grenades, pistol and crossbow are readily available. Every ability or gadget is a new option to test during game play, or to ignore and play without them. The choice is yours.
Large well-crafted levels
The levels of Dishonored are designed for you to make your own path. With or without using powers, each mission can be completed and every level can be travelled in several ways. Use Blink to race across rooftops and ledges, Possess to scurry through pipes as a rat or fish, or just hide behind cover and sneak. Whatever your chosen playstyle, the levels of Dishonored support it.
Visuals of Dishonored PC
The visual design of Dishonored is a mix of excellent architecture reminiscent of the 19th century London, fantastic whale-punk technology projects from slender walkers to scorching walls of light, and finally slightly exaggerated proportions in character design. All clothed in soft textures and beautiful lighting. The design of Dishonored makes it timelessly pleasant to look at and captures the atmosphere of a supernatural story of revenge in a plague-ridden industrial city.
Reactive city
Dunwall reflects your decisions as you play. Carve a bloody path through the enemies and your targets and see the town adapt to your playstyle, with more guards to confront you, more rats and more visible signs of the plague. Or ghost the levels, use non-lethal options to deal with enemies and even you targets and look as the town slowly recovers. No morality, no judgement, just reactions and consequences.
Key features
Dishonored is a brilliant game from developers who gave the gamers Arx Fatalis and Dark Messiah of Might and Magic. Dishonored takes the freedom of gameplay to its logical conclusion in the ultimate assassin game.
A mesh of stealth and combat - Dishonored lets the players decided how much of either they want in their playthrough
Large levels to explore and play with - find hidden upgrade runes, bone charms, and chances to learn about the world in addition to new ways to complete your missions
Magical abilities - the gifts from a mysterious Outsider open new opportunities beyond the skills of mere mortals
Vital decisions - killing isn't the only option. The world reacts to your decisions, whether you kill your enemies or not. Even the targets can be given fate worse than death.
Timeless design - stylised character design, soft textures and evergreen architecture makes Dishonored PC capable of withstanding the test of time.
Mesh of genres from creators of legendary games
Under the direction of people who have worked on classic Deus Ex and Half-Life 2 Dishonored blends the best features of legendary titles from stealth and action genres. It is easily more than sum of its parts and a must-have for fans of the genres it mixes. So buy your copy now and decide on the fate of the city.
Dishonored (PC) for Steam platform is a digital product – no box included. The price applies to a digital version of the product.

Release date: 2012-10-12
System requirements
System requirements
Below are the minimum and recommended system specifications for Dishonored Steam Key GLOBAL. Due to potential programming changes, the minimum system requirements for Dishonored Steam Key GLOBAL may change over time.
Minimal requirements
Processor

Quad Core 2,4 GHz or better

Graphics

GeForce GTX 460 or Radeon HD 5850 or better

Memory

3 GB

Disk space

9 GB

System

Windows XP/Vista/7

Other

Internet connection
Languages
Languages
German, Spanish, French, Italian, English
Age restrictions
Age restrictions


This product contains elements of