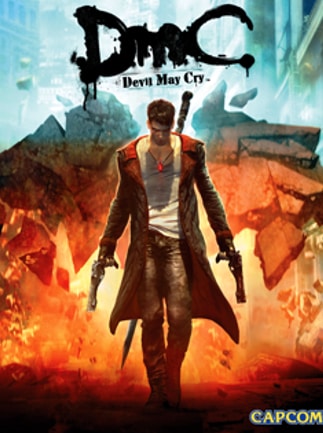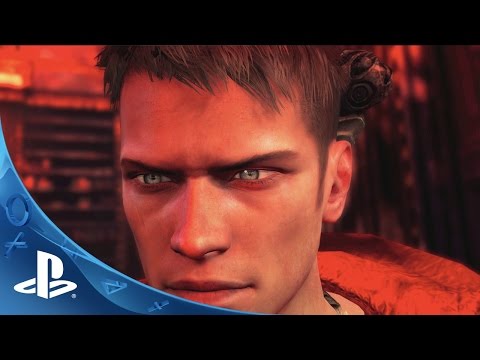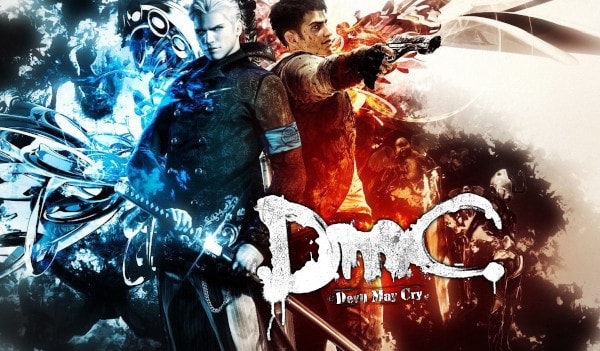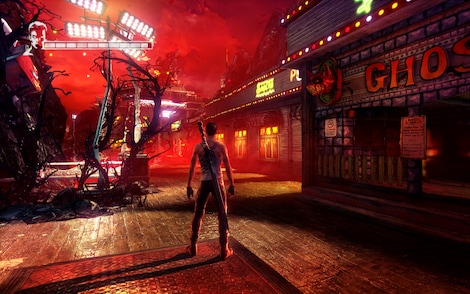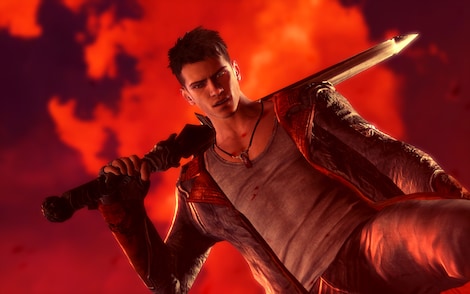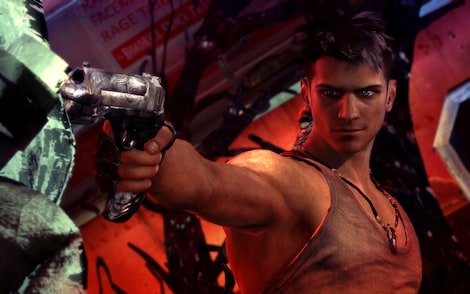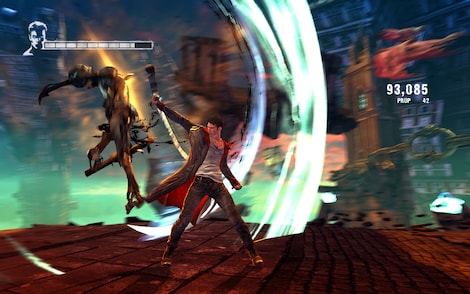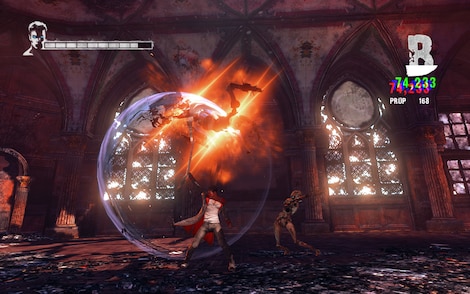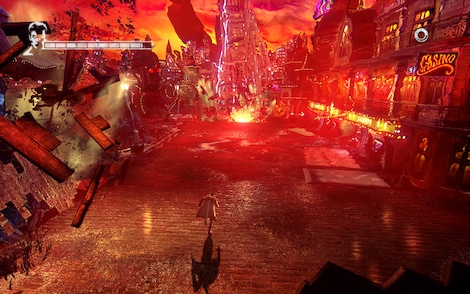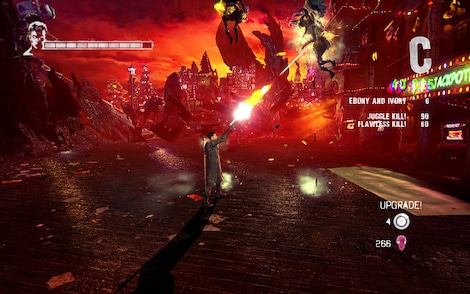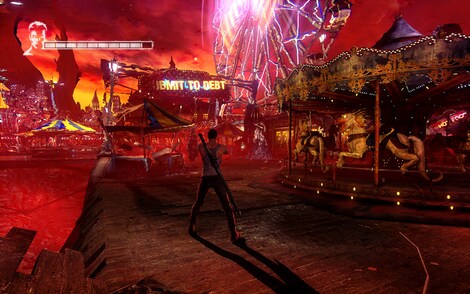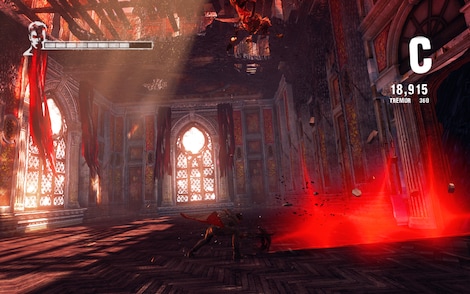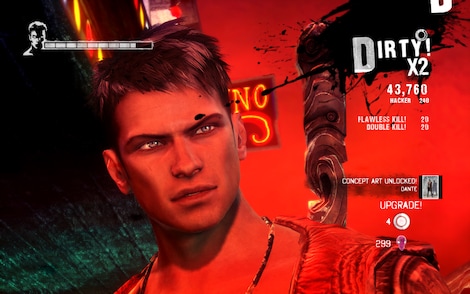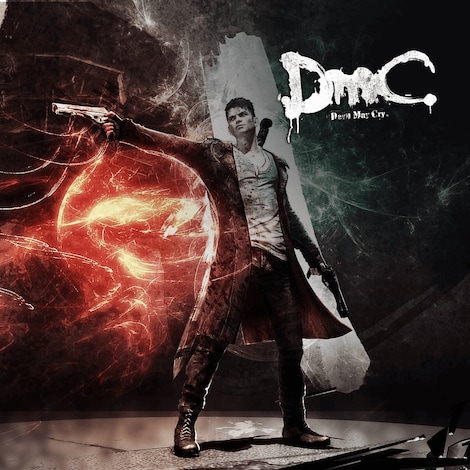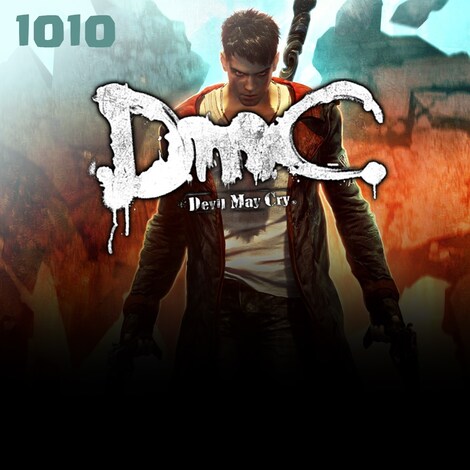 1/15
GLOBAL version
DmC: Devil May Cry Steam Key GLOBAL
DmC: Devil May Cry is a reboot of the famous series developed by the Japanese studio Capcom. The original title was released in 2001, the reboot – in 2013. The new version of Devil May Cry was developed by the British studio Ninja Theory, but Japanese and American offices of Capcom were overviewing the process. Thanks to this, those who know the original video game, will feel at home playing DmC.
Selected offer from seller:
Gamingimperium
Excellent seller
99%
Positive feedback
33451
Money Back Guarantee
for digital products, offered by sellers
View Offers from 15 other seller
Offers: 15
Gamingimperium

Excellent seller

99%

Positive feedback

33451

Keysellgalaxy

Excellent seller

97%

Positive feedback

18320

Global_safe_key

Excellent seller

Claincir

Excellent seller

98%

Positive feedback

14205

Outlawgames

Excellent seller

99%

Positive feedback

20934
Product description
Devil May Cry (PC) is a hack and slash game, full of adventures. The action of the game takes place in two worlds – one controlled by demons and called Limbo, other lived by humans. There is a gate between them through which hordes of demons manage to get from Limbo to people's universe.

Gameplay of DmC
The gameplay doesn't differ very much from the original Devil May Cry video game.  It is a spectacular show full of action and adventures, typical for slash and hack video games. The game is played from third-person perspective. The protagonist gets engaged in combat with effective kicks also in the air. He has a wide range of weapons, including iconic sword called Rebellion, handguns Ebony and Ivory, axe Arbiter and scythe Osiris, that have become his signature equipment. In addition, he can use firearms and melee weapons.
A new thing in the reboot are two modes: Angel and Demon, which offer Dante's a modified moveset. A comeback from the first Devil May Cry makes a mode Devil Trigger, which allows slowing time and slashing stronger attacks while being immortal for a few seconds. The game has only single-player mode.
Story of Dante and Demons
As many demons get to the land of humans, there is only one person who can face them: Dante. A young man of difficult personality. He is an outcast that seeks revenge. Dante has some unprecedented skills of fighting that will prove valuable in facing creatures from other dimension. Dante is half-angel, half-demon, a Nephilim. Demons constantly hunt him, as well as civilian authorities that are controlled by evil powers. The game starts when Dante gets attacked by a demon called the Hunter.
He is dragged to Limbo and only manages to kill the Demon with a help of mysterious girl called Kat. Kat can see into Limbo as she has some special psychic powers. She aids Dante in his return to human world. Then she offers him to meet her boss, called Vergil. It turns out Vergil is Dante's twin brother. Both of them will set off on the quest to kill King Mundus, a powerful demon who killed their mother and banished their father. The player takes on the role of Dante during the game. The video game received some great reviews upon release. You can get this hack and slash game as a digital steam product license.
Key features
A reboot of the classic Devil May Cry from 2001 developed by Capcom
Follows a story of half-angel, half-demon Dante
The character fights with demons
Hack and slash full of action and adventure game
Driven by Unreal Engine 3
Angel and Devil mode
Devil Trigger mode of stronger attacks
Single-player
Third-person perspective
Fighting with iconic sword Rebellion
Handguns Ebony and Ivory
Axe Arbiter and scythe Osiris.
Release date: 2013-01-24
System requirements
System requirements
Below are the minimum and recommended system specifications for DmC: Devil May Cry Steam Key GLOBAL. Due to potential programming changes, the minimum system requirements for DmC: Devil May Cry Steam Key GLOBAL may change over time.
Minimal requirements
Processor

Intel Core 2 Duo 2.4 Ghz / AMD Athlon X2 2.8 Ghz

Graphics

NVIDIA GeForce 8800GTS / ATI Radeon HD 3850

Memory

2 GB RAM

Disk space

9 GB HD

System

Windows Vista / XP / Windows 7 / Windows 8
Recommended requirements
Processor

Intel Core 2 Quad 2.7 Ghz / AMD Phenom II X4 3 Ghz

Graphics

ATI Radeon HD 6950

Memory

4 GB RAM

Disk space

9 GB HD

System

Windows Vista / XP / Windows 7 / Windows 8
Languages
Languages
Portugese-Brasil, German, Spanish, French, Italian, Polish, Russian, English, Dutch
Age restrictions
Age restrictions



This product contains elements of