Dota 2 - 10 RANDOM SKINS
Beschikbaar van marktplaats verkopers
Er kijken %d anderen naar dit product.
Warning! We STRONGLY SUGGEST that you use the same email adress as your Steam email adress, otherwise there may be problems with connecting the item to the right steam account.
In order to get your skin:
Go to igrorandom.com
Login to your account
Choose the right product and click "Buy"
Enter the key and press "OK"
Accept the steam exchange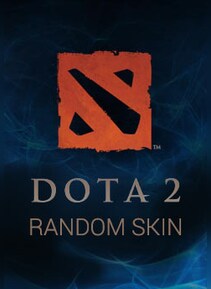 Koop product van deze verkopers:
GEBRUIKER
BUITENKANT
PRIJS
Hoe werkt G2A Goldmine?
Vertel je vrienden over G2A's Goldmine - bouw een team en verhoog je inkomsten!

2

Zie hoe je winst groeit!

Achterover leunen en kijken hoe je werk winst binnen haalt! Gebruik de tips en hulpmiddelen die we hebben gemaakt zodat je het meeste er uit kan halen.

Goed werk verdiend een beloning. En alsnog heb je er niet echt hard voor moeten werken, toch? Kies je betaalmethode en ontvang je loonstrookje!
Productbeschrijving

This poduct gives you 10 unique Dota 2 Random Skins.

Key features

You can win:



Auspicious Gifts of Fortune Set


Auspicious Encasement of the Eternal Light


Genuine Autograph: 'Mushi' Chai Yee Fung


Genuine Heretic Enclave


Auspicious Morok's Mechanical Mediary


Cursed Temper of the Highborn - Off-Hand


Cursed Ocula the Observer


Genuine Autograph: Zhang 'LaNm' Zhicheng


Auspicious Aqwanderer Boots


Genuine Autograph: 'DDZ' Kok Yi Liong


Genuine Stone Bound Watcher


Genuine Autograph: Seung Gon 'Heen' Lee


Auspicious Wings of Malicious Efflorescence


Genuine Autograph: 'March' Taewon Park


Genuine Artisan of Havoc Loading Screen


Auspicious Gifts of Fortune Set


Inscribed Obsidian Golem


Genuine Primeval Prophet Loading Screen


Cursed Mega-Kills: Defense Grid


Genuine Dragon's Ascension Loading Screen



and a lot of other Dota 2 items
Frequently bought with this item