Dota 2 - 10 RANDOM SKINS
Disponible auprès vendeurs sur le marketplace
Il y'a %d personnes qui regardent ce produit
Warning! We STRONGLY SUGGEST that you use the same email adress as your Steam email adress, otherwise there may be problems with connecting the item to the right steam account.
In order to get your skin:
Go to igrorandom.com
Login to your account
Choose the right product and click "Buy"
Enter the key and press "OK"
Accept the steam exchange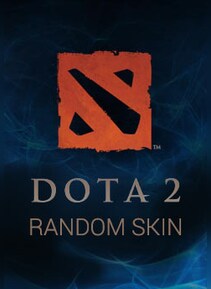 Buy product from these sellers:
Comment fonctionne G2A Goldmine ?
Parlez à vos amis de G2A Goldmine - former une équipe et augmenter vos revenus !

2

Regardez vos profits évoluer !

Il vous suffit de vous s'asseoir et vous détendre car votre travail apporte des profits dès maintenant ! Utilisez les conseils et les outils que nous avons donné pour vous permettre d'optimiser vos gains.

Un travail bien fait mérite un salaire approprié. Et encore, vous n'avez pas travaillé dur pour atteindre ce cap ca n'est-ce pas ? Choisissez votre mode de paiement préféré et recevez votre chèque !
Description du produit

This poduct gives you 10 unique Dota 2 Random Skins.

Principales caractéristiques

You can win:



Auspicious Gifts of Fortune Set


Auspicious Encasement of the Eternal Light


Genuine Autograph: 'Mushi' Chai Yee Fung


Genuine Heretic Enclave


Auspicious Morok's Mechanical Mediary


Cursed Temper of the Highborn - Off-Hand


Cursed Ocula the Observer


Genuine Autograph: Zhang 'LaNm' Zhicheng


Auspicious Aqwanderer Boots


Genuine Autograph: 'DDZ' Kok Yi Liong


Genuine Stone Bound Watcher


Genuine Autograph: Seung Gon 'Heen' Lee


Auspicious Wings of Malicious Efflorescence


Genuine Autograph: 'March' Taewon Park


Genuine Artisan of Havoc Loading Screen


Auspicious Gifts of Fortune Set


Inscribed Obsidian Golem


Genuine Primeval Prophet Loading Screen


Cursed Mega-Kills: Defense Grid


Genuine Dragon's Ascension Loading Screen



and a lot of other Dota 2 items
Frequently bought with this item