Dota 2 - 10 RANDOM SKINS
Available from marketplace sellers
There are %d people looking at this product.
Warning! We STRONGLY SUGGEST that you use the same email adress as your Steam email adress, otherwise there may be problems with connecting the item to the right steam account.
In order to get your skin:
Go to igrorandom.com
Login to your account
Choose the right product and click "Buy"
Enter the key and press "OK"
Accept the steam exchange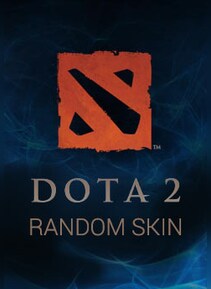 Buy product from these sellers:
Cum funcționează Goldmine?
1

Informează-i și pe alții

Spune-le prietenilor tăi despre G2A Goldmine, construiește-ți o echipă și sporește-ți câștigurile!

2

Uite cum crește profitul!

Relaxează-te, munca ta îți va aduce profit acum! Folosește-te de sfaturile și instrumentele pe care ți le-am pus la dispoziție pentru a-ți mări posibilitățile de câștig.

Un lucru bine făcut merită răsplătit. Și totuși, nu ai muncit atât de mult, nu-i așa? Alege metoda de plată preferată, iar apoi îți vei primi banii!
Descriere produs

This poduct gives you 10 unique Dota 2 Random Skins.

Caracteristici cheie

You can win:



Auspicious Gifts of Fortune Set


Auspicious Encasement of the Eternal Light


Genuine Autograph: 'Mushi' Chai Yee Fung


Genuine Heretic Enclave


Auspicious Morok's Mechanical Mediary


Cursed Temper of the Highborn - Off-Hand


Cursed Ocula the Observer


Genuine Autograph: Zhang 'LaNm' Zhicheng


Auspicious Aqwanderer Boots


Genuine Autograph: 'DDZ' Kok Yi Liong


Genuine Stone Bound Watcher


Genuine Autograph: Seung Gon 'Heen' Lee


Auspicious Wings of Malicious Efflorescence


Genuine Autograph: 'March' Taewon Park


Genuine Artisan of Havoc Loading Screen


Auspicious Gifts of Fortune Set


Inscribed Obsidian Golem


Genuine Primeval Prophet Loading Screen


Cursed Mega-Kills: Defense Grid


Genuine Dragon's Ascension Loading Screen



and a lot of other Dota 2 items
Frequently bought with this item