Dota 2 - 10 RANDOM SKINS
Available from marketplace sellers
There are %d people looking at this product.
Warning! We STRONGLY SUGGEST that you use the same email adress as your Steam email adress, otherwise there may be problems with connecting the item to the right steam account.
In order to get your skin:
Go to igrorandom.com
Login to your account
Choose the right product and click "Buy"
Enter the key and press "OK"
Accept the steam exchange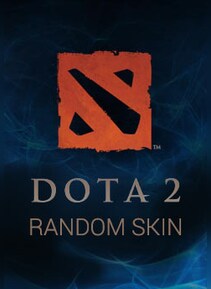 Platform:
Buy product from these sellers:
How does G2A Goldmine work?
Tell your friends about G2A's Goldmine – build a team and boost your earnings!

2

Watch your profit grow!

Just sit back and relax as your work brings profit now! Use the tips and tools we made for you to maximize the earning potential.

A job well done deserves a proper credit. And still, you have not been working hard to achieve it right? Choose your preferred payment option and receive the paycheck!
Product Description

This poduct gives you 10 unique Dota 2 Random Skins.

Key features

You can win:



Auspicious Gifts of Fortune Set


Auspicious Encasement of the Eternal Light


Genuine Autograph: 'Mushi' Chai Yee Fung


Genuine Heretic Enclave


Auspicious Morok's Mechanical Mediary


Cursed Temper of the Highborn - Off-Hand


Cursed Ocula the Observer


Genuine Autograph: Zhang 'LaNm' Zhicheng


Auspicious Aqwanderer Boots


Genuine Autograph: 'DDZ' Kok Yi Liong


Genuine Stone Bound Watcher


Genuine Autograph: Seung Gon 'Heen' Lee


Auspicious Wings of Malicious Efflorescence


Genuine Autograph: 'March' Taewon Park


Genuine Artisan of Havoc Loading Screen


Auspicious Gifts of Fortune Set


Inscribed Obsidian Golem


Genuine Primeval Prophet Loading Screen


Cursed Mega-Kills: Defense Grid


Genuine Dragon's Ascension Loading Screen



and a lot of other Dota 2 items

Other

Other

Unspecified platform, see product description for more information.

Key Type

This product is available as a CD key carried out via digital means - no shipping fees apply.