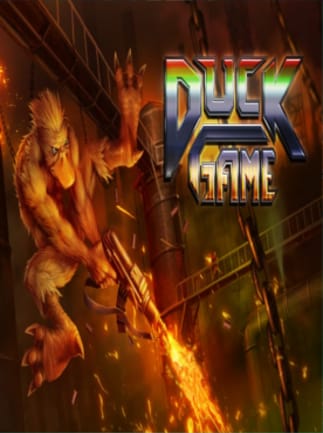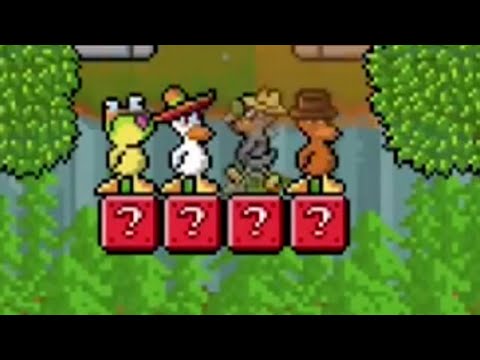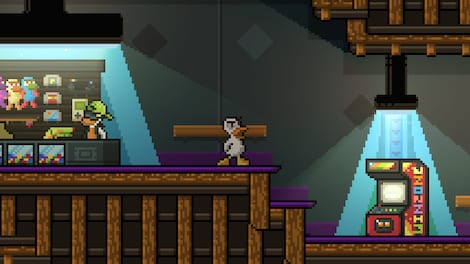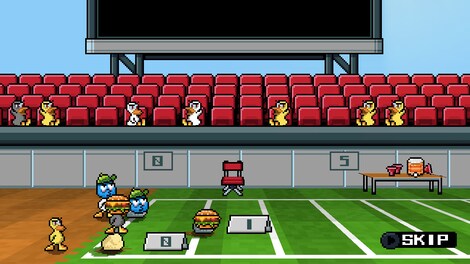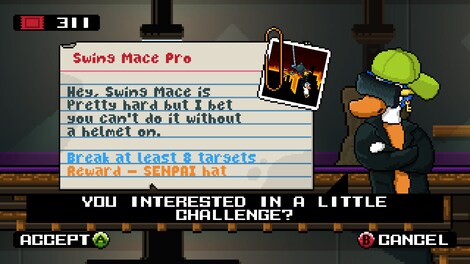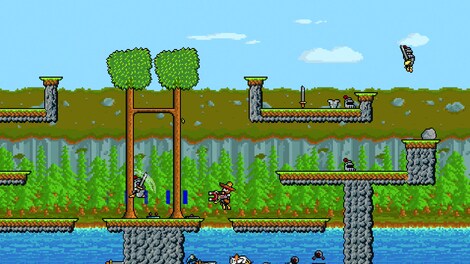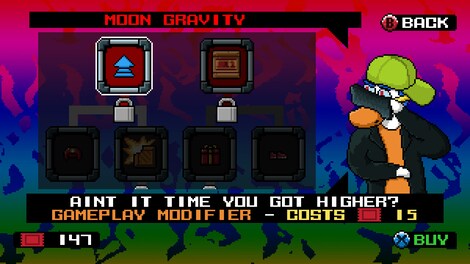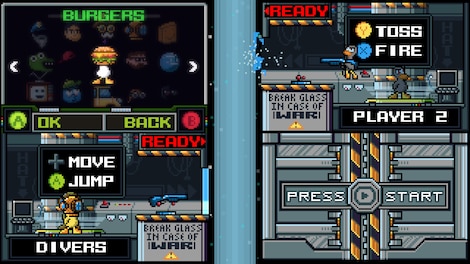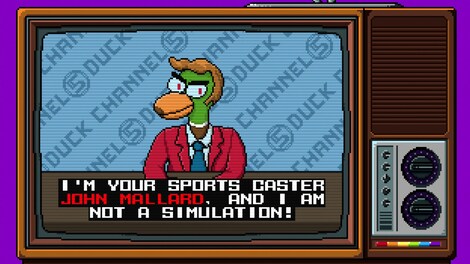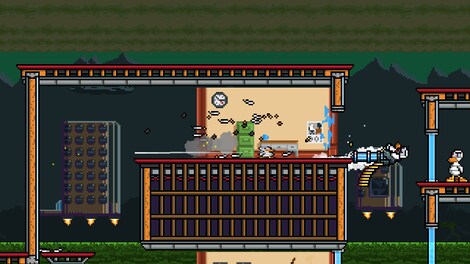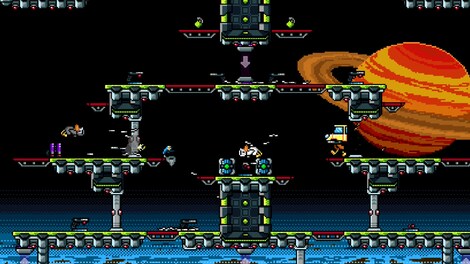 1/11
GLOBAL version
Duck Game Steam Key GLOBAL
Duck Game is a comedy action game. It was developed by Landon Podbielski, and published by Adult Swim. The PC game centers around shooter who is a duck and its targets are fellow ducks.
Buy it in a bundle, pay less: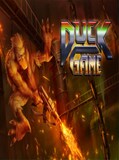 Duck Game Steam Key GLOBAL
GLOBAL
Offer from: Claincir
Offers: 9
Claincir

Excellent seller

96%

Positive feedback

19396

Outlawgames

Excellent seller

99%

Positive feedback

18004

Codezilla

Excellent seller

100%

Positive feedback

1808

Up to 24h delivery offers
Product description
Funny, action video game that offers single-player mode and local multiplayer mode. Duck Game has old-school, 2D pixel graphics. The game is available in single-player and local multi-player mode, though in the beginning it was just a multiplayer mode. Option to play alone was added later one. The game was released for Microsoft Windows and PlayStation. It is a causal game to play, based on a typical platformer. It has pixel graphics.
Duck and the Shotgun – about Gameplay
The idea is simple: aim and shoot other ducks. They run wild, as the action is set in retro-futuristic scenery of 1984 where ducks are free and franticly ran around in battle with each other. You will become a duck. This indie game features some shooting and has mechanics like a platformer game. In single-player mode the user completes challenges and collects tickets in short mini-rounds. Tickets allow unlocking in-game hats and modifiers that shake up the game, like Moon Gravity.
Duck game takes place in one premise, offers 50 levels and more than 50 weapons. The player's duck controls guns such as shotgun, magnet guns, control rays  and others to take down ducks. Controlling the duck can be done via directional buttons or thumbstick. All you need is five buttons to move around the duck. It is a simple game, easy to pick up, very addicting and funny.
Game modes - Multiplayer and local co-op
Multi-player is also very simple: one hit and the character is dead. The last one standing wins the round. Default number of rounds is 10, however this can be customized.  Maximum number of 4 players can fight in very tight, small, filled with weapons arenas. Battle is very tense with small space, lots of weapons and 4 ducks all trying to frantically shoot each other. Weapons are thrown here and there, so firstly you need to pick it up to shoot other ducks that run wild. The game provides a lot of action and fun! One round sometimes lasts mere seconds. The game can be conducted in local multiplayer via shared screen or online multi-player by connecting with other players.
Pixel, retro graphics
The game has some nice, retro graphics: old-school in 2D. Pixel graphics are multi-colored, very bright. The setting is unique and accompanied score is electro music.
Reviews and gamers opinions
The Duck Game (PC) received positive reviews upon its release. Reviews mostly likened it to other popular 2D brawlers, like TowerFall or Super Smash Bros. Many gamers called it the most insane multiplayer game of 2015 and it was the weirdest game he played in the year of its release. The game is available for Steam, as cd-key. You can play on your PC with Windows operating system.
Key features
Indie, comedy video game

Funny game with lot of action
Ducks run wild
Each duck tries to kill other
The last one standing wins the round
Weapons lies randomly on the ground
One hit can kill instantly
Single-player mode with small challenges and collecting tickets
Multiplayer mode: local and online
Up to 4 players in multiplayer mode
Kill other duck and survive rounds
Default number of rounds is 10, can be changed
50 levels
More than 50 weapons
2d pixel graphics
Mix of shooting and platformer
Available for Windows
Play with keyboard or controller
Duck Game (PC) for Steam platform is a digital download product – no box included. The price applies to a digital version of the product.

Release date: 2015-06-04
System requirements
System requirements
Below are the minimum and recommended system specifications for Duck Game Steam Key GLOBAL. Due to potential programming changes, the minimum system requirements for Duck Game Steam Key GLOBAL may change over time.
Minimal requirements
Processor

2.0GHZ

Graphics

Pixel Shader 2.0

Memory

1 GB RAM

Disk space

150 MB HD

System

Windows 7