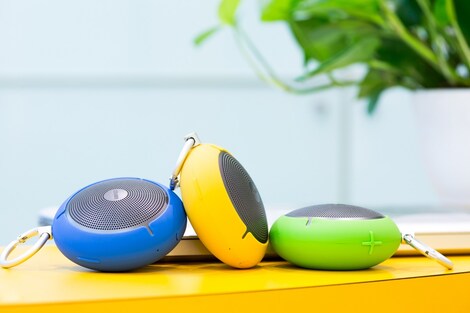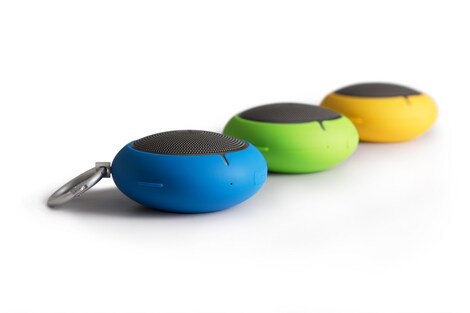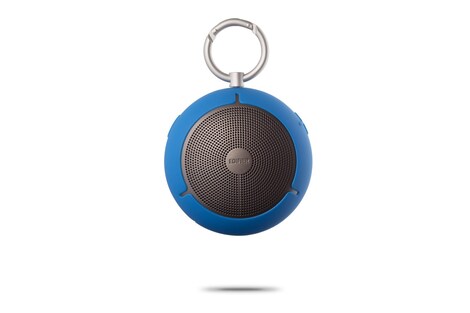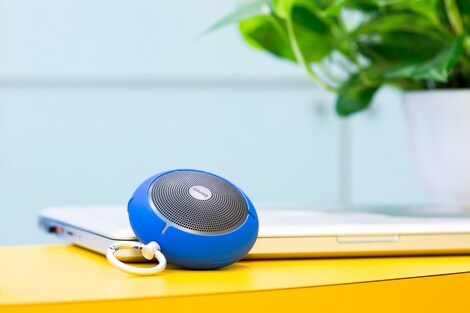 1/4
EDIFIER MP100 Portable Bluetooth Speaker Blue
Selected offer from seller:
MP100 Portable Bluetooth SpeakerMUSIC | PORTABILITY | CALLS   MP100  is  the  latest  portable  bluetooth  speaker  from  Edifier's  portable  series  featuring  a  compact  orb    speaker  with  a  carabiner  that  conv ...
Specifications
Specifications
Cell Phone Audio Docks & Speakers Features:

Bluetooth Wireless

Audio Docks & Mini Speakers Types:

Pillow Speaker, Portable Speaker System

Connectivity:

Bluetooth

Electronic Brands:

Edifier

Material:

Plastic
Product description
MP100 Portable Bluetooth Speaker
MUSIC | PORTABILITY | CALLS
MP100 is the latest portable bluetooth speaker from Edifier's portable series featuring a compact orb speaker with a carabiner that conveniently clips onto backpacks and belt buckles as you enjoy the outdoors. As an added bonus, the MP100 is also a speakerphone that allows you to take calls and speak into the orb directly.
Available in three vibrant colours, the MP100 features a built-in li-ion rechargeable battery that enables up to 12 hours of use.
Specifications
Power output : RMS 4.5W
Signal to noise ratio : ≥80dBA
Frequency response : 160Hz - 14KHz (±3db)
Input sensitivty : Bluetooth: 600 ±50mFFS
Input type : MicroSD card/ bluetooth
Speaker driver : 1¾ inch (48mm)
EAN code:
6923520264902 (Blue)
6923520264919 (Green)
6923520264766 (Yellow)
Features
• Portable Bluetooth Speaker
• Built-in rechargeable li-ion battery up to 12 hours (1100mAh)
• Bluetooth 4.0
• Micro USB charge port
• MicroSD playback
• Bluetooth Speakerphone
• Controls: Volume buttons include + - and pause
• Speaker Unit: 4 ohms φ48mm single speaker + spring passive basin
• Accessories: Metal carabiner clip
• Available in three colours: Blue, Green & Yellow
More information
More information
Invoices
This seller provides invoices. To receive one, you can contact them once you place an order.
Earn 1.58 USD every time someone buys this product using your reflink.