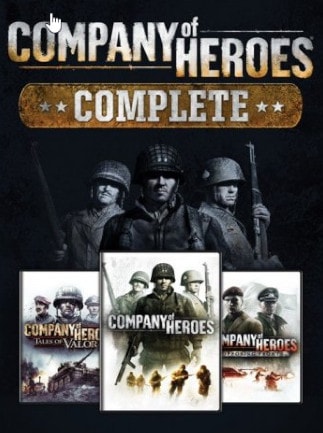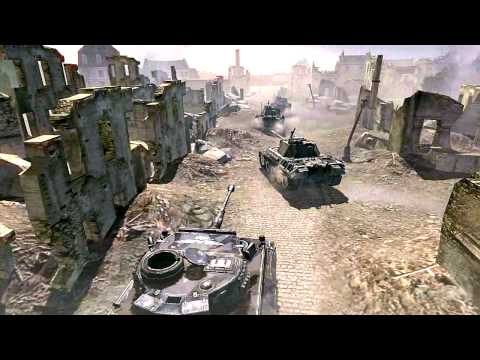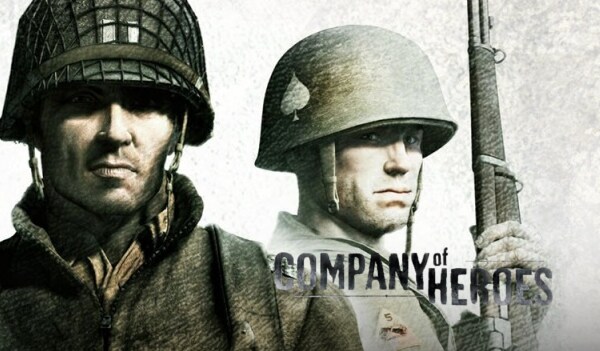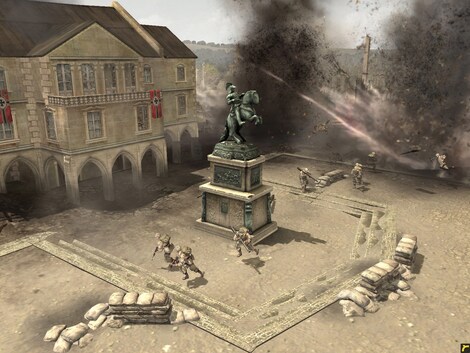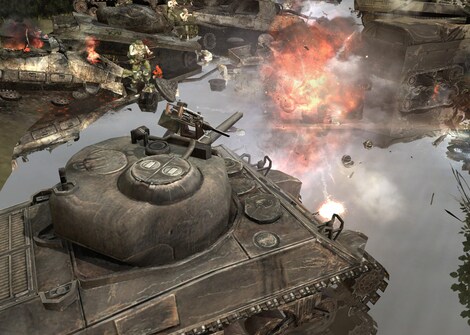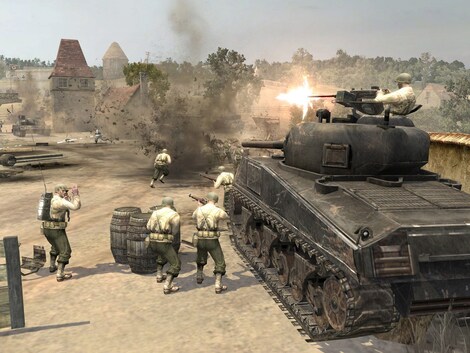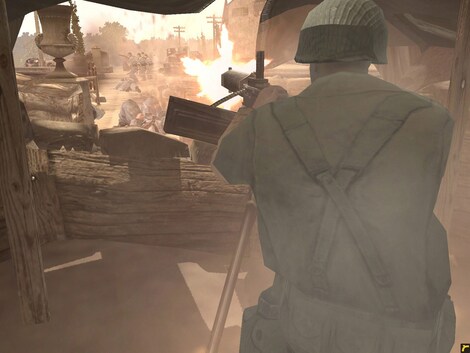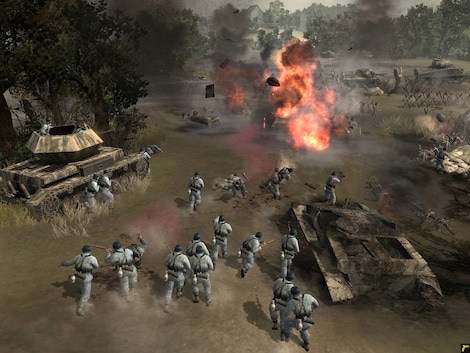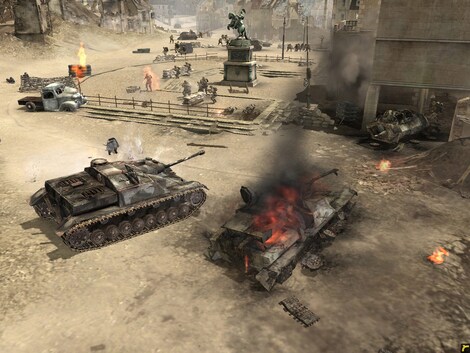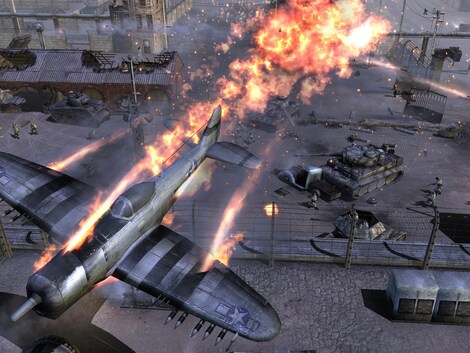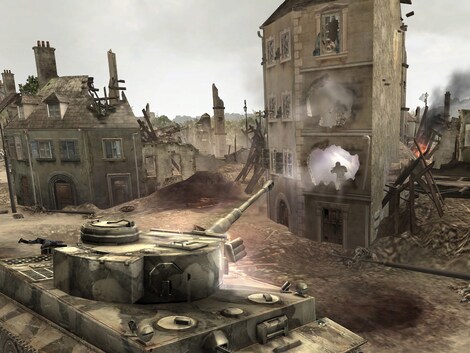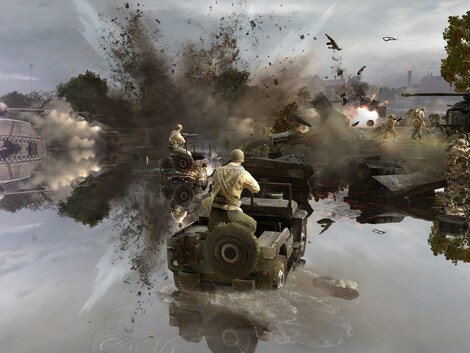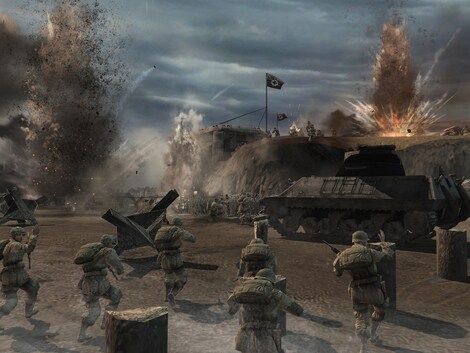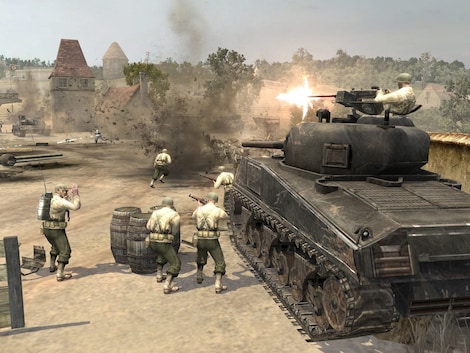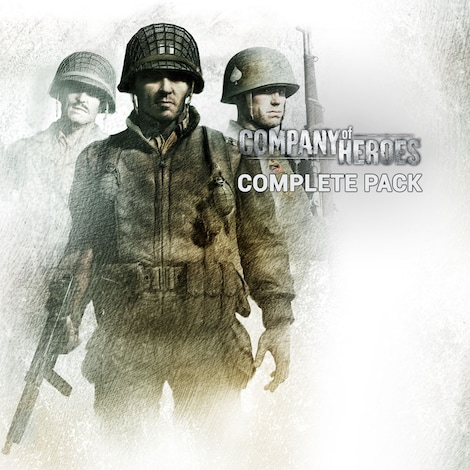 1/15
GLOBAL version
Company of Heroes Complete Pack Steam Key GLOBAL
Jump into action with the definitive edition of the widely acclaimed real-time strategy, Company of Heroes. Command your units through the most demanding missions based on historical events and experience thrills of a real war.
Product description
Company of Heroes is a real-time strategy video game developed by Relic Entertainment and published in September 2006 by THQ. The title is set during the Second World War and allows you to participate in some of the most important events and American operations of that time, including the famous D-Day.
Company of Heroes Complete Pack Contents
Complete Pack is the definitive edition of the game and contains the base game and its legacy variant. It also includes two standalone expansion packs, Opposing Fronts and Tales of Valor, to further enhance the gaming experience.
The expansion packs feature new factions, units, campaigns, multiplayer maps and modes, and more. They also introduce new mechanics, such as the Dynamic Weather Effects that controls the weather and the day and night cycle, and the Direct Fire Control that allows you to manually specify the moment you want your units to shoot in the chosen direction.
Story
Company of Heroes takes you through the most important American operations of the Second World War. Starting with the famous D-Day, through the Battle of Cherbourg, to Operation Cobra, you will be able to command your soldiers and experience first-hand the thrills of a real war. Expansion packs add new campaigns to the base game, allowing you to experience the war from entirely different perspectives as well, namely British 2nd Army and German Panzer Elite.
Gameplay and Game Modes
The game is a real-time strategy and as such it allows players to build their base and collect resources in order to deploy more units on the battlefield and send them to battle. Each available faction has different units available and offers different strategies to be utilized, with each faction being further split into three separate army types, of which you can choose only one. Additionally, units also can have some special abilities that may be either available from the beginning or will require unlocking during the match by researching. These include the infantry's ability to throw grenades or explosives, or to mount a machine gun on a tank.
The game map is split into several areas you can capture. Captured areas can provide resources in form of fuel and ammunition needed to recruit more advanced units. The environment can be used to your advantage – you can mine the narrow passage or send your soldiers into the buildings for additional cover from enemy fire. Company of Heroes Complete Pack can be played alone in single-player campaigns and custom scenarios against computer-controlled enemies, as well as in online multiplayer, competing against other players or teams in 1-8 battles.
Reception
Company of Heroes received very positive reviews. Reviewers considered it one of the best, if not the best, strategy games of 2006, setting the bar quite high for any future RTS games. They especially liked the amount of micromanagement needed to be done during the game without feeling overwhelmed, while still giving a lot of freedom in developing custom strategies, as well as the addictive gameplay that holds players excited for an extended amount of time.
Key features
Experience the thrills of real battles fought during the Second World War
Choose from 4 different factions, each with its own unique units – find the one that suits your playstyle best
Secure strategic points to increase your fuel and ammo reserves to be able to deploy more units and upgrade them
Utilize the environment to gain an edge – hide your snipers in bushes, send your soldiers inside buildings, mine narrow passages, or destroy obstacles that block you from advancing
Play alone in several exciting single-player campaigns or multiply the fun in multiplayer mode – fight one on one or participate in team battles
Company of Heroes Complete Pack is meant to be activated on the Steam platform.
Complete Pack includes the base game, as well as its legacy variant, and two big expansion packs – Opposing Fronts and Tales of Valor.

Release date: 2006-09-11
System requirements
System requirements
Below are the minimum and recommended system specifications for Company of Heroes Complete Pack Steam Key GLOBAL. Due to potential programming changes, the minimum system requirements for Company of Heroes Complete Pack Steam Key GLOBAL may change over time.
Minimal requirements
Processor

2.0 Ghz - Intel Pentium IV / AMD Athlon XP

Graphics

64 MB VRAM

Memory

512 MB RAM

Disk space

10 GB (+8.5 GB)
Recommended requirements
Processor

Core 2 Duo E6300 1.86GHz / Athlon 64 X2 Dual Core 3600+

Graphics

256 MB VRAM GeForce 7600 GT / 256MB VRAM Radeon X1300

Memory

1 GB

Disk space

20GB
Age restrictions
Age restrictions


This product contains elements of