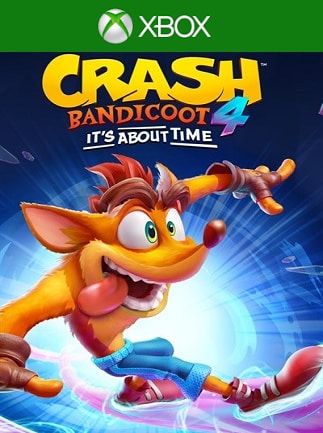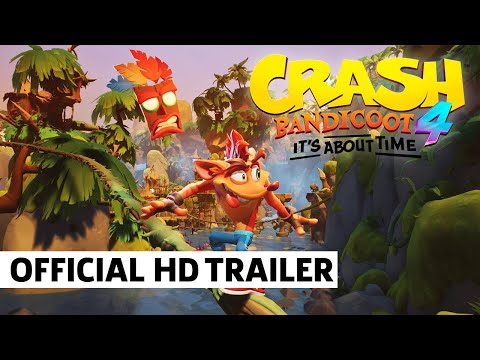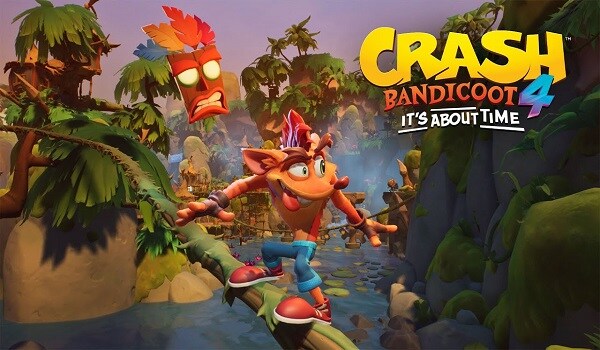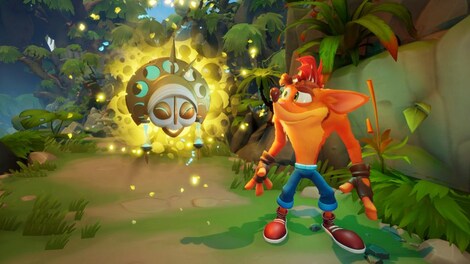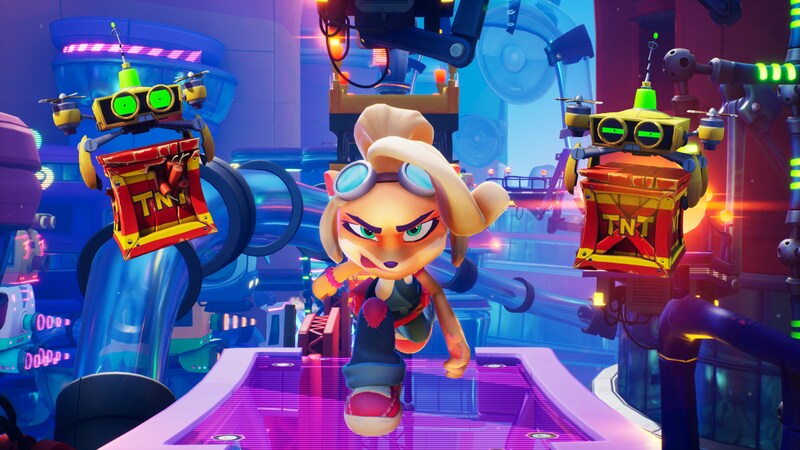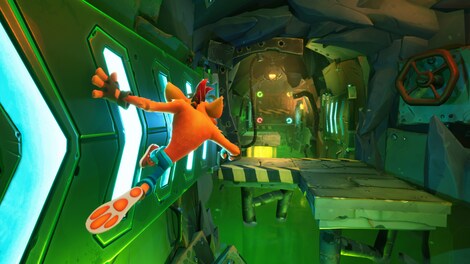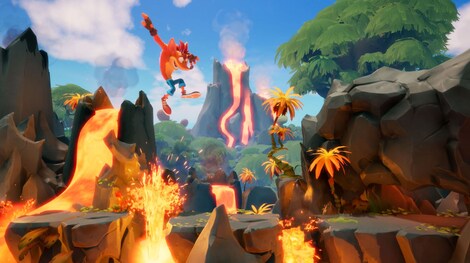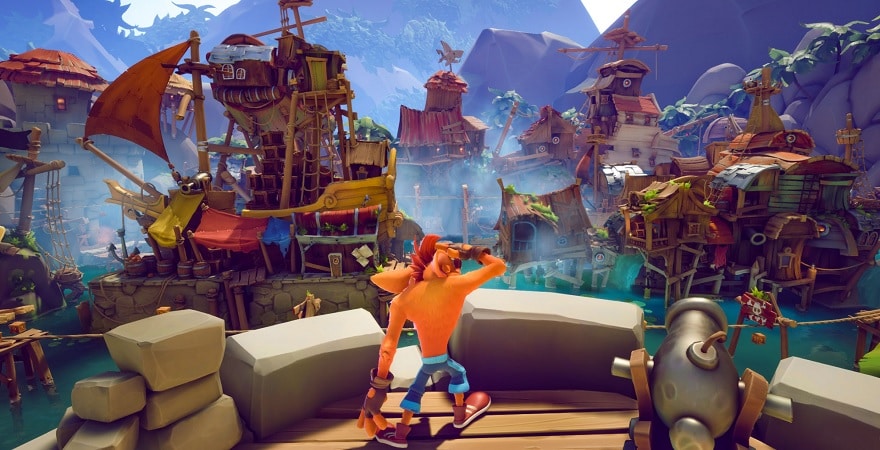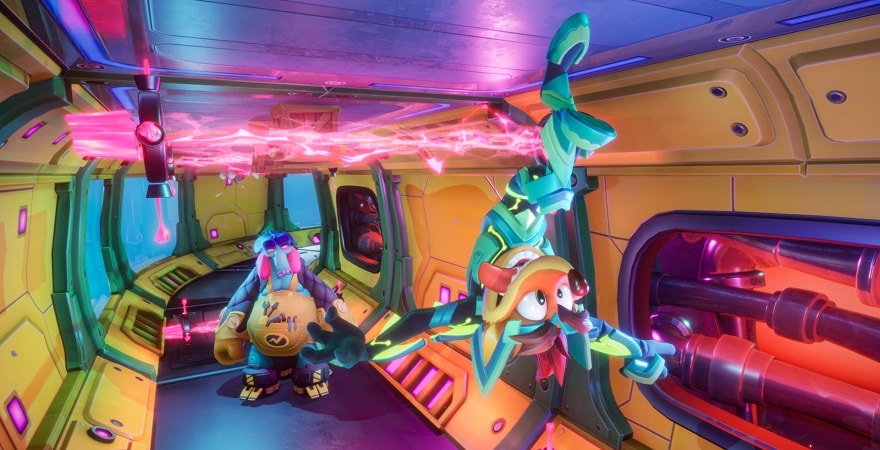 1/9
EUROPE version for:

(Xbox One)
Crash Bandicoot 4: It's About Time (Xbox One) - Xbox Live Key - EUROPE
Crash Bandicoot 4: It's About Time is the first original entry in the Crash franchise in over a decade and is a direct sequel to the original trilogy over 20 years in the making.
Selected offer from seller:
Noob_noob
Excellent seller
Money Back Guarantee
for digital products, offered by sellers
Product description
It's About Time - for a brand-wumping new Crash Bandicoot™ game! Crash fourward into a time shattered adventure with your favorite marsupials.Neo Cortex and N. Tropy are back at it again and launching an all-out assault on not just this universe, but the entire multiverse! Crash and Coco are here to save the day by reuniting the four Quantum Masks and bending the rules of reality.New abilities? Check. More playable characters? Yep. Alternate dimensions? Obviously. Ridonkulous bosses? For sure. Same awesome sauce? You bet your sweet jorts. Wait, are they actually jorts? Not in this universe!
Gameplay and New Graphics
The core experience of what makes Crash Bandicoot games so entertaining – an intense and hilarious 3D platforming experience defined by a certain marsupial's brash attitude – remains faithfully intact, but with a number of new twists: This includes a reimagined and updated art style, new gameplay mechanics, and innovative abilities, like being able to switch between Modern and Retro modes of play: These are all features that allow longtime fans and new players alike to enjoy Crash's latest adventure!
You can see this reflected in the game's reveal trailer and screenshots. Visually, Toys for Bob is introducing a fresh take on Crash, his friends, his enemies, and the landscapes around them with a new art style. While staying true to the franchise's zany spirit, expect to see new worlds, lush vistas, and an absurd variety of enemies and hazards in a style and visual fidelity fit for the modern gaming experience.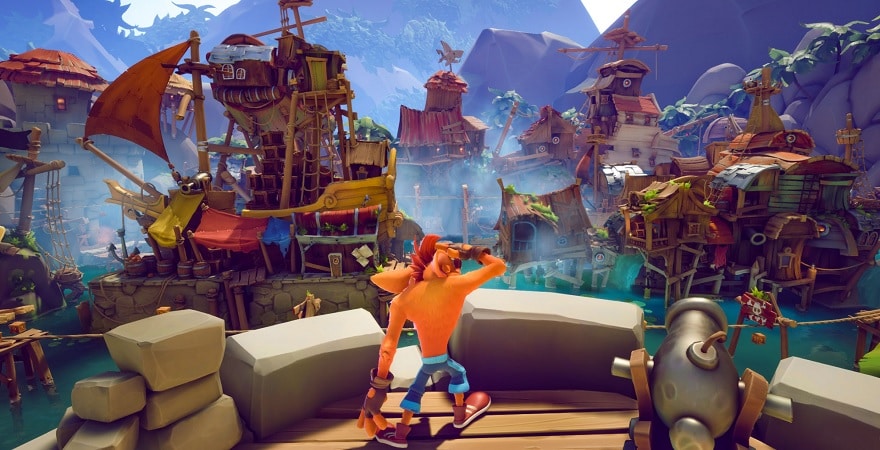 Face Your Foes: Quantum Masks
Crash and Coco are still jumping, spinning, and wumping around as they are known for, but don't think they've sat around with nary a new trick up their (lack of) sleeves!New to Crash Bandicoot 4 are the Quantum Masks: four powerful guardians of space and time that give our heroes the power to bend the rules of reality and conquer dangerous obstacles in exciting new ways.
 Out of these four masks, two are introduced within the launch trailer: Kupuna-Wa (the Time Mask), who slows down time to allow for even more precise movements, and the Ika Ika (the Gravity Mask), who allows for platforming upside down despite the regular laws of physics!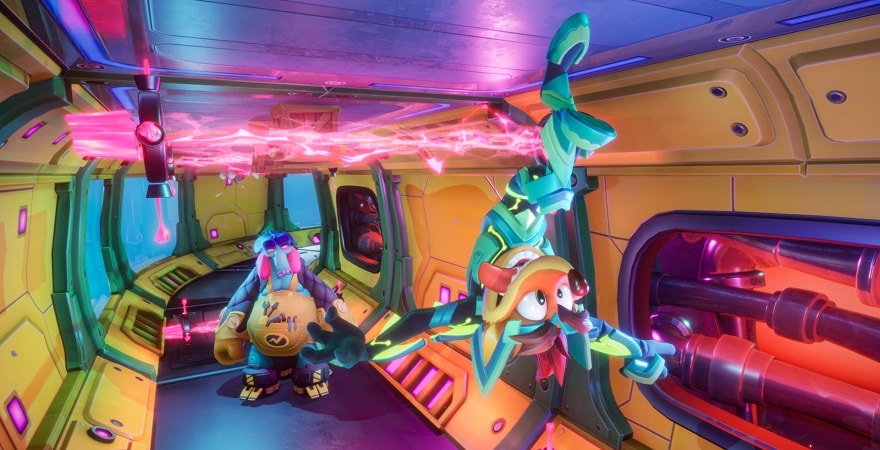 Mind Expanding: Neo Cortex Control!
Have you ever wondered what it's like to be the mad man in the eternal struggle between bad science and a Bandicoot? Now you'll get your chance!Not only can you tackle some fiendish platforming challenges as Crash or Coco, but during your quest to save the multiverse, you'll also control newly playable characters, like the cunning Neo Cortex, to gain alternate perspectives into how our bandicoot heroes are saving the world one shimmy dance at a time.
That's not to mention a host of new and enhanced features, as well as larger-than-life boss battles and new platforming tricks like wall running, rail grinding, and rope swinging, that are packed into this love letter to Crash fans by Crash fans at developer Toys for Bob.
Release date: 2020-10-09
System requirements
System requirements
Below are the minimum and recommended system specifications for Crash Bandicoot 4: It's About Time (Xbox One) - Xbox Live Key - EUROPE. Due to potential programming changes, the minimum system requirements for Crash Bandicoot 4: It's About Time (Xbox One) - Xbox Live Key - EUROPE may change over time.