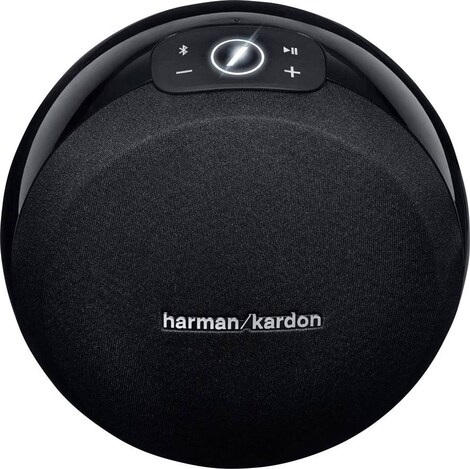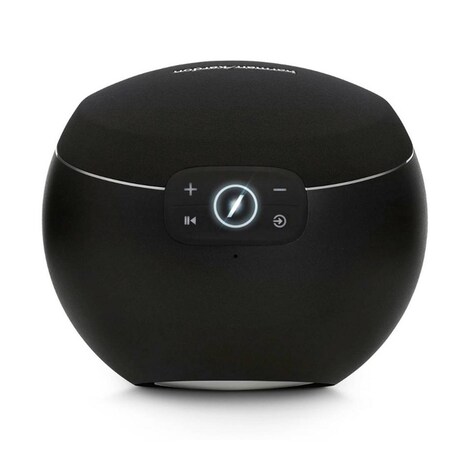 1/2
Harman Kardon Omni 10+ Speaker
Harman Kardon Omni 10+ is a wireless portable speaker that can be used to stream audio from your smartphone or other devices or services, including Spotify. Place the speaker in the most suitable location and start the party.
Product description
Harman Kardon Omni 10+ speaker brings you high-quality music that can be enjoyed anywhere you want due to the speaker's portable nature. Pack it with you and listen to your favorite tracks while spending your free time outdoors, or stay at home and simply relax on the couch.
High-Quality Audio
Don't let the speaker's small size fool you as it's capable of releasing the crisp and powerful sound. Deep basses and clear voice and high frequencies make it possible to fully enjoy a wide array of music genres, from pop and classic to rock and electro.
Wireless Connection
Listening to your favorite music has never been more comfortable. With the wireless Omni 10+ speaker, you are given the unique opportunity to place it wherever you want and start the party just like that. At your home, in the garden, or even outside, it doesn't matter as long as you have Omni 10+ with you, always ready to rock.
Easy Control
Simple and intuitive controls allow you to start enjoying the music almost instantly, right after the speaker arrives at your doorstep. No need to read complex user manuals, as the device uses a well-known interface you will quickly get used to.
Audio Streaming
Group all of the compatible Harman Kardon audio devices together to create an audio system that covers large areas. Easily stream and manage the audio in the entire house from one place. Use follow me audio technology to pair the speaker with your smartphone and start streaming music from the phone's library by pressing the corresponding button on the speaker.
Technical Specification

Frequency response- 52Hz~20kHz -3dB
Signal-to-noise ratio >80dB
Input connections- Bluetooth®, Aux-in, Wi-Fi
Weight- 1333g
Power supply- 19VDC, 3.0A
Power consumption in sleep mode <3.0 Watts
Transducers 1 x 90mm woofer, 1 x 19mm tweeter
Rated power 1 x 25W for woofer; 1 x 25W for tweeter
Power consumption in sleep mode 2.43 Watts/Hour
Key Features
High-quality audio
Portable and compact size
Speaker grouping that allows you to create large audio systems
Easy control – standard intuitive interface
Wireless connection – WiFi and Bluetooth
Item type: Brand new
Warranty: 12 months
Free shipping
EAN: 711719870050
Important: In case of returning the product, the cost of shipping the product is on the buyer's side.
3DP: (00010)
Earn every time someone buys this product using your reflink.