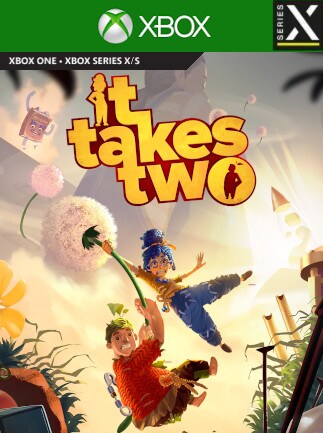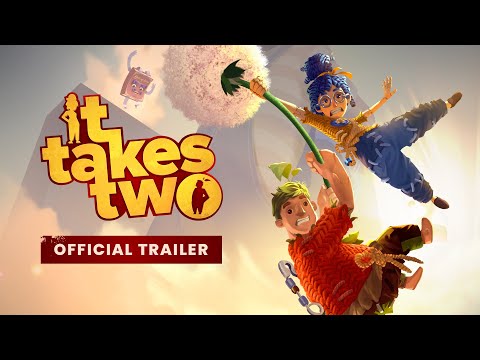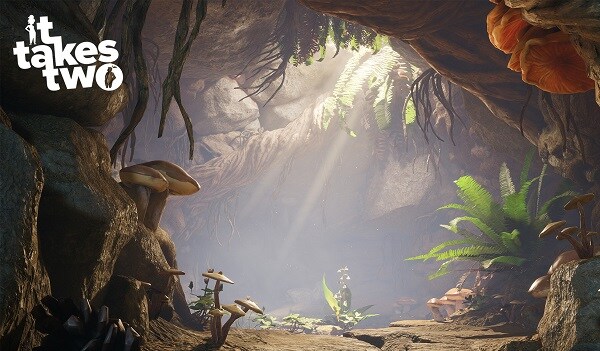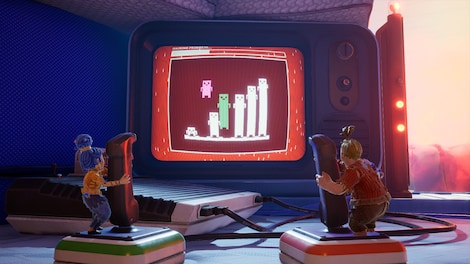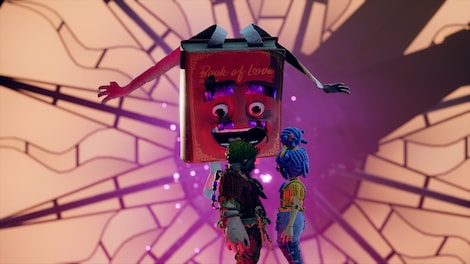 1/5
GLOBAL version for:

(Xbox Series X)
It Takes Two (Xbox Series X) - Xbox Live Key - GLOBAL
It Takes Two is a new game created by Hazelight Studios. During the game, players will accompany Cody and May - a couple with issues who will have to work together to get through the adventure in one piece.
Selected offer from seller:
Money Back Guarantee
for digital products, offered by sellers
Product description
It Takes Two is an arcade platformer game developed by Hazelight Studios. It combines the story and the gameplay mechanics in a unique way. The game is designed especially for split-screen co-op multiplayer gameplay. During the game, players will quickly find out that it really 'takes two' to find solutions for certain obstacles.
What's interesting, the game includes a feature known as Friend's Pass - it will allow players to invite a friend and play together, despite owning just one copy of the game. If it comes to the game's graphics, developers decided to use a simple, yet nice and colorful art style, resembling animated movies, or cartoons. Additionally, the game supports cross-gen gameplay.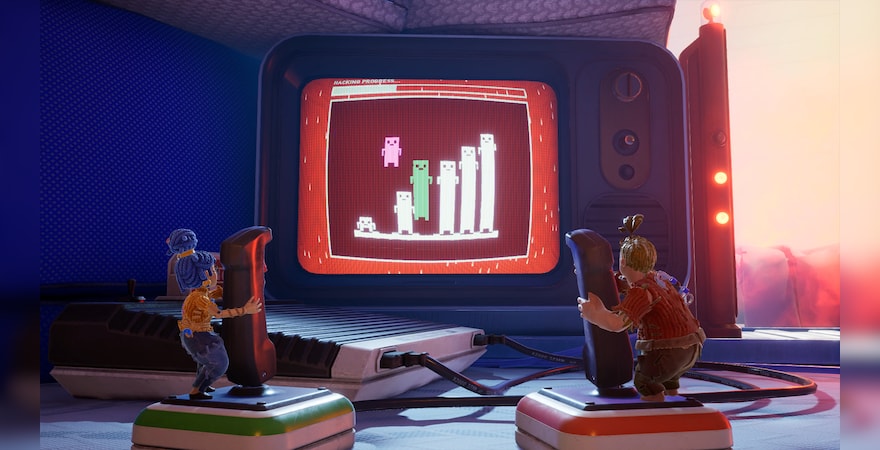 Storyline
The game tells a story of a young girl Rose and her parents. The girl's parents, Cody and May, are not getting along very well these days and they are planning a divorce. To ease her sadness and pain, Rose makes two dolls resembling her quarreled parents, one made of wood, and the other one made of clay. Because of some mysterious, magical force, Cody's and May's souls have been transferred into dolls made by their daughter.
Soon, they meet Dr. Hakim, a magical talking book that tells them that before they can return to their bodies and their old life, first they must do everything to fix their relationship. The couple must learn anew how to work together and solve problems by helping each other if they ever want to get back to the real world.
Gameplay mechanics
It Takes 2 is an action-platformer, arcade game with a strong emphasis on cooperation between two players. As the game begins, players can choose whether to play as Cody or May. During the gameplay, players will have to combine the unique abilities of the two characters to get past numerous obstacles and problems awaiting them on the adventure.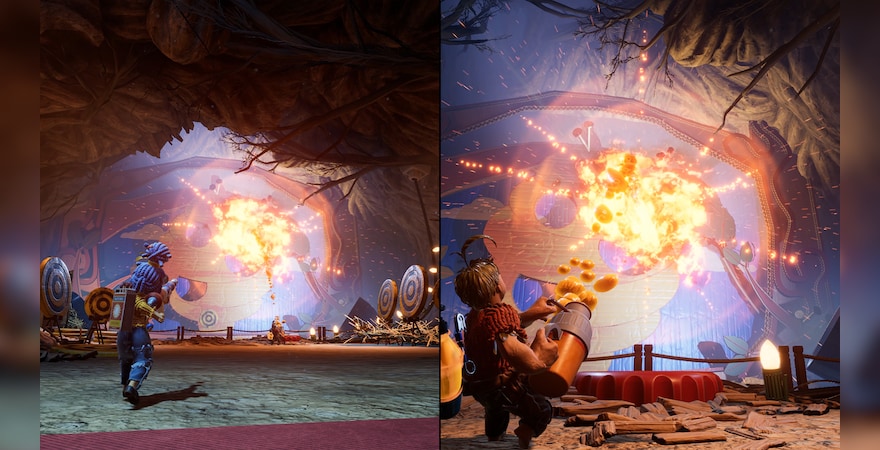 The developers have put a lot of effort into creating a fun, exciting, and diversified experience, where cooperation is the key. Each level features completely different challenges. Players will have to fight with enemies, solve environmental and logical puzzles, participate in various competitions, and many more. To make things a bit easier, Cody and May can use a number of special gadgets and abilities, that will help them get into some places, or fight with more challenging enemies.
Key Features
A seemingly simple, yet deep and universal story about a relationship
An amazing, vivid world, full of exciting adventures and challenges
Incredible cooperation experience during which you will quickly find out that it really Takes Two!
Well-designed and diversified levels
Help Cody and May work things out and get back to the real world
Release date: 2021-03-26
System requirements
System requirements
Below are the minimum and recommended system specifications for It Takes Two (Xbox Series X) - Xbox Live Key - GLOBAL. Due to potential programming changes, the minimum system requirements for It Takes Two (Xbox Series X) - Xbox Live Key - GLOBAL may change over time.
Minimal requirements
Processor

-

Graphics

-

Memory

-

Disk space

-

System

-

Other

-
Recommended requirements
Processor

-

Graphics

-

Memory

-

Disk space

-

System

-