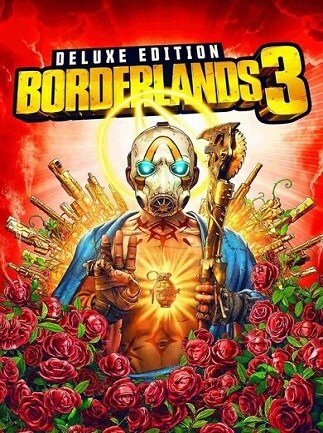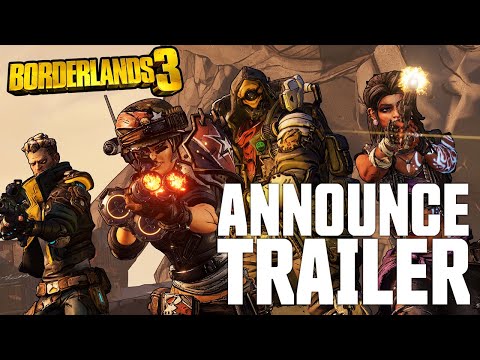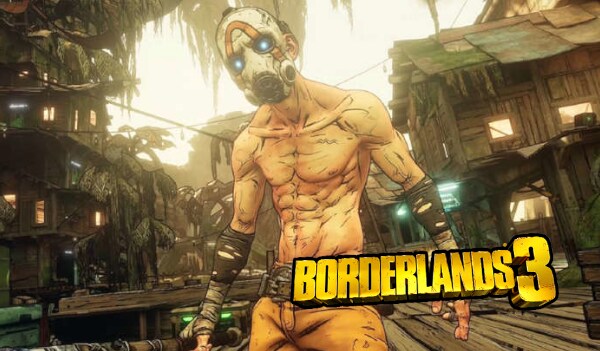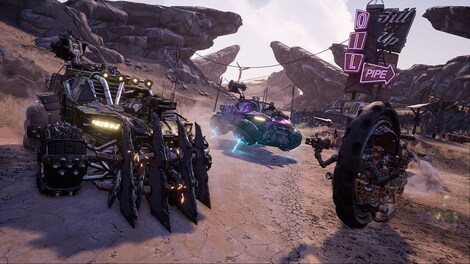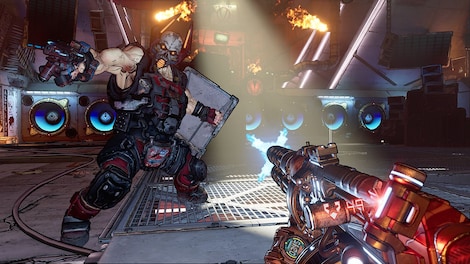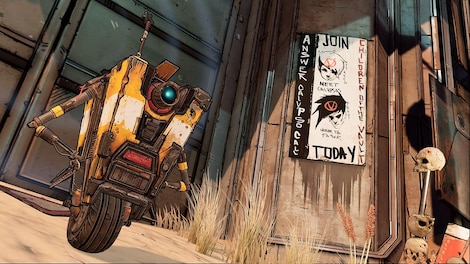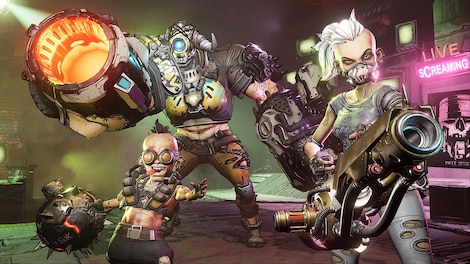 1/7
GLOBAL version
Borderlands 3 (PC) | Deluxe Edition - Epicx Key - GLOBAL
The overwhelming variety of weapons, upgrades and fast-paced action is what Borderlands 3 is all about. Pick a character and don't worry about arming yourself as the loot is going to be plentiful during the game.
Product description
The Deluxe Edition includes: 

• Retro Cosmetic Pack: Vault Hunter head & skin, Echo Device skin, weapon skin
• Neon Cosmetic Pack: Vault Hunter head & skin, Echo Device skin, trinket
• Gearbox Cosmetic Pack: weapon skin, trinket
• Toy Box Weapons Pack: 2 Toy guns, Toy grenade mod, trinket
• Equippable XP & Loot Drop Boost Mods 
The original shooter-looter returns, packing bazillions of guns and an all-new mayhem-fueled adventure! Blast through new worlds and enemies as one of four brand new Vault Hunters – the ultimate treasure-seeking badasses of the Borderlands, each with deep skill trees, abilities, and customization. Play solo or join with friends to take on insane enemies, score loads of loot and save your home from the most ruthless cult leaders of the galaxy.

A MAYHEM-FUELED THRILL RIDE 
Stop the fanatical Calypso Twins from uniting the bandit clans and claiming the galaxy's ultimate power. Only you, a thrill-seeking Vault Hunter, have the arsenal and allies to take them down.

YOUR VAULT HUNTER, YOUR PLAY STYLE
Become one of four extraordinary Vault Hunters, each with unique abilities, play styles, deep skill trees, and tons of personalization options. All Vault Hunters are capable of awesome mayhem alone, but together they are unstoppable.

LOCK, LOAD, AND LOOT
With bazillions of guns and gadgets, every fight is an opportunity to score new gear. Firearms with self-propelling bullet shields? Check. Rifles that spawn fire-spewing volcanoes? Obviously. Guns that grow legs and chase down enemies while hurling verbal insults? Yeah, got that too.

NEW BORDERLANDS Discover new worlds beyond Pandora, each featuring exceptional environments to explore and enemies to destroy. Tear through hostile deserts, battle your way across war-torn cityscapes, navigate deadly bayous, and more!

QUICK & SEAMLESS CO-OP ACTION
Play with anyone at any time online or in split-screen co-op, regardless of your level or mission progress. Take down enemies and challenges as a team, but reap rewards that are yours alone – no one misses out on loot.
NOTE: This product is not offered to buyers from Germany and cannot be purchased by them.

Release date: 2019-09-13
System requirements
System requirements
Below are the minimum and recommended system specifications for Borderlands 3 (PC) | Deluxe Edition - Epicx Key - GLOBAL. Due to potential programming changes, the minimum system requirements for Borderlands 3 (PC) | Deluxe Edition - Epicx Key - GLOBAL may change over time.
Minimal requirements
Processor

AMD FX-8350 / Intel Core i5-3570

Graphics

AMD Radeon HD 7970 / Nvidia GeForce GTX 680 2GB

Memory

6 GB

Disk space

75 GB

System

Windows 7/8/10
Recommended requirements
Processor

AMD 5 2600 / Intel Core i7-4770

Graphics

AMD Radeon RX 590 / Nvidia GeForce GTX 1060 6GB

Memory

16 GB

Disk space

75 GB

System

Windows 7/8/10
Languages
Languages
English, French, Italian, German, Spanish, Japanese, Korean, Chinese