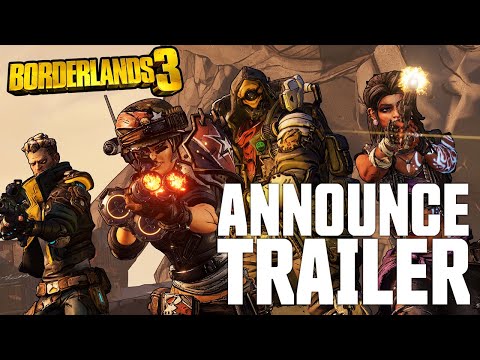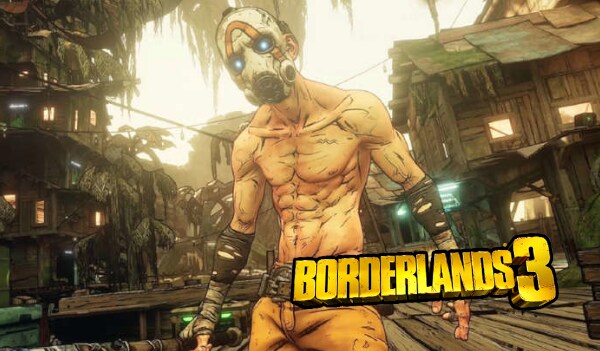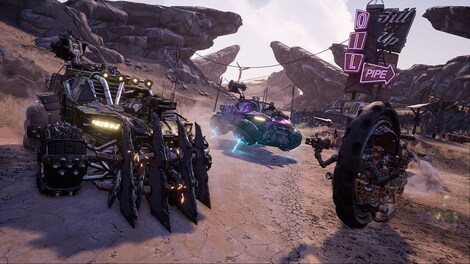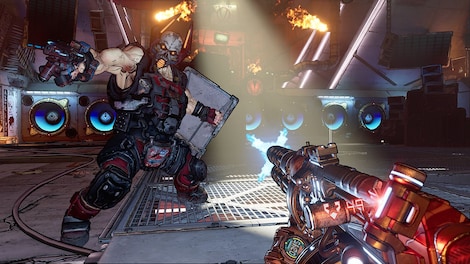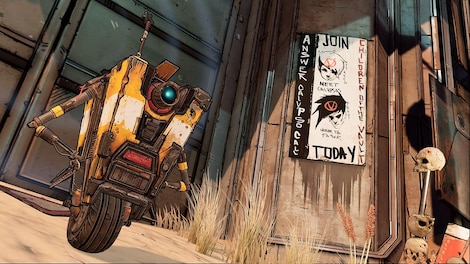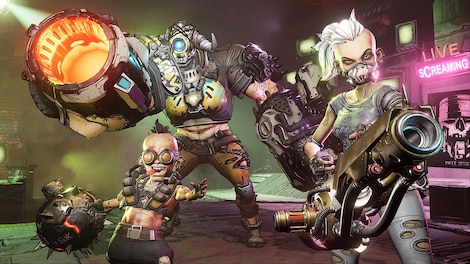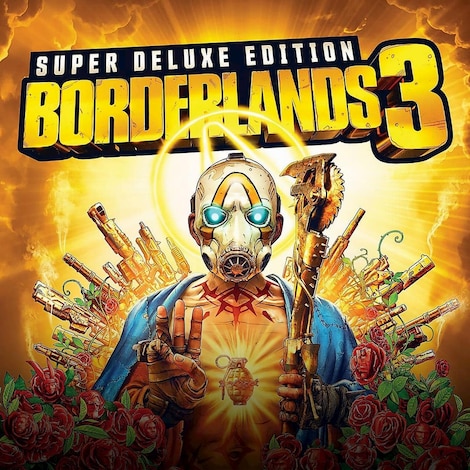 1/8
EUROPE version
Borderlands 3 (Super Deluxe Edition) - Epic - Key EUROPE
The overwhelming variety of weapons, upgrades and fast-paced action is what Borderlands 3 is all about. Pick a character and don't worry about arming yourself as the loot is going to be plentiful during the game.
Product description
Borderlands 3 is an action role-playing first-person shooter video game released in 2019. It is a sequel to Borderlands 2 released in 2012. The game can be described as a fast-paced looter-shooter where you play as one of the 4 heroes, all with their own capabilities and distinctive gameplay styles.
Super Deluxe Edition
Additional bonuses included in the super deluxe edition make this package even more worth it. The feature include the Season Pass & Deluxe bonus content.
Season Pass:
4 campaign DLC packs featuring new stories, missions and challenges

Butt Stallion weapon skin, weapon trinket, and grenade mod
Deluxe bonus content:
Retro Cosmetic Pack

Neon Cosmetic Pack
Gearbox Cosmetic Pack
Toy Box Weapons Pack
Equippable XP & Loot Drop Boost Mods
Story
The action takes place few years after the events from Borderlands 2. This time four brave ones join the Lilith's Crimson Raiders adventurers band and their task is to gather information about the new mysterious cult called the Children of the Vault. The leaders of the cult are said to possess something valuable that, of course, you have to steal. 
Gameplay
In Borderlands 3 Super Deluxe Edition you are to complete various missions given to you by NPCs or do bounties from the bounty boards to get experience, money and many other rewards. With the leveling up you are able to upgrade your abilities in your skill tree. In comparison to the previous editions of the game in Borderlands 3, you can unlock not one but three unique skills. However, only one unique skill can be equipped at a time (Zane is the exception as he can equip two).
The weapons in Borderlands 3 can include additional perks such as elemental effects, and one of those is, the slag damage from Borderlands 2 that made enemies vulnerable, and now has now been replaced with radiation damage. Apart from covering the enemy and making it vulnerable it also deals damage over time and has the possibility to spread to nearby enemies.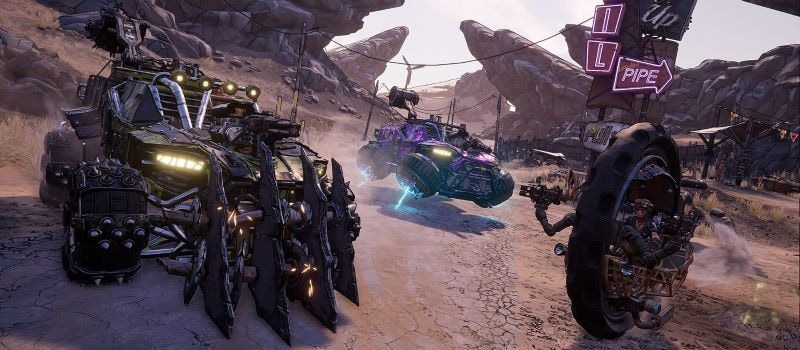 Pick your character
You can choose from one of the four characters, each of them representing a certain class and a gameplay style. Become Amara the Siren if you need 6 additional limbs at your disposal, Zane – the Operative if you're a fan of gadgets, Moze – the Gunner if you want to ride a fancy mech and FL4K – the Beastmaster if you prefer to have a little army of companions aiding you in battle.
Multiplayer
The game features two modes, single-player and multiplayer co-op mode in which you can set up a party consisting of up to four people. When in the multiplayer co-op mode the loot must be shared among the players, however, the new players can also have the opportunity to get the same weapons as better equipped friends but the statistics are scaled accordingly to their level.
Key features
Play the awesome action-based RPG with tons of gear and loot
Choose from 4 characters with and make the most of their powers
Enjoy the signature, yet improved gameplay and cell-shaded graphics
Receive the bonus content from the Super Deluxe Edition
Play in multiplayer with your friends and compete or share the best gear
Warning! This product is region-locked, it CANNOT be activated and played in Germany.This product is not offered to buyers from Germany and cannot be purchased by them.

Release date: 2019-09-13
System requirements
System requirements
Below are the minimum and recommended system specifications for Borderlands 3 (Super Deluxe Edition) - Epic - Key EUROPE. Due to potential programming changes, the minimum system requirements for Borderlands 3 (Super Deluxe Edition) - Epic - Key EUROPE may change over time.
Minimal requirements
Processor

AMD FX-8350 / Intel Core i5-3570

Graphics

AMD Radeon HD 7970 / Nvidia GeForce GTX 680 2GB

Memory

6 GB

Disk space

75 GB

System

Windows 7/8/10
Recommended requirements
Processor

AMD 5 2600 / Intel Core i7-4770

Graphics

AMD Radeon RX 590 / Nvidia GeForce GTX 1060 6GB

Memory

16 GB

Disk space

75 GB

System

Windows 7/8/10
Languages
Languages
English, French, Italian, German, Spanish, Japanese, Korean, Chinese