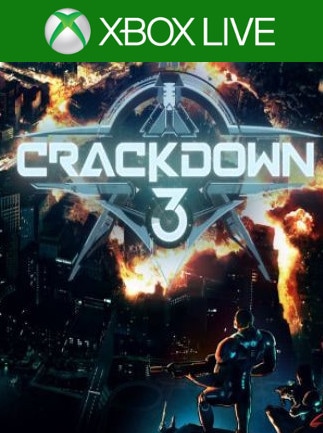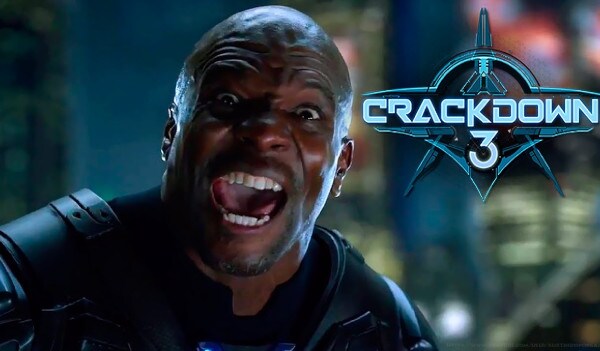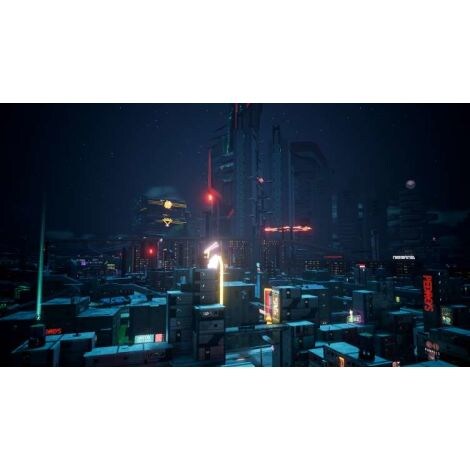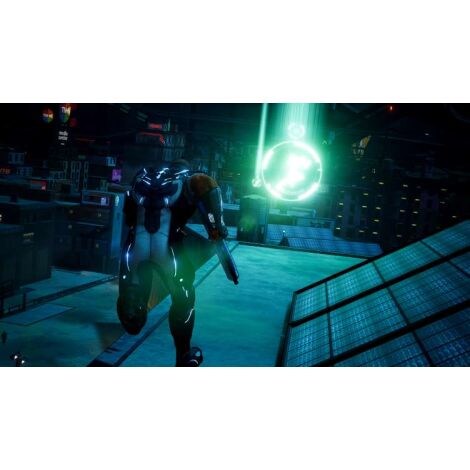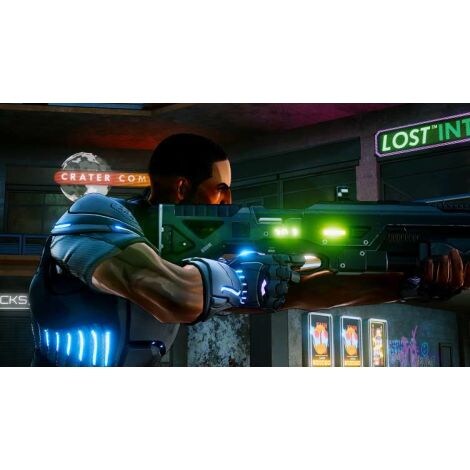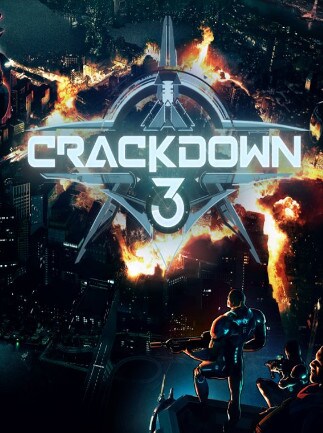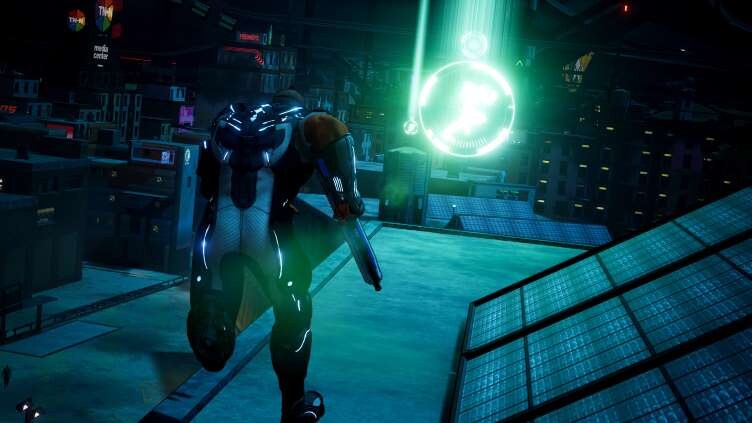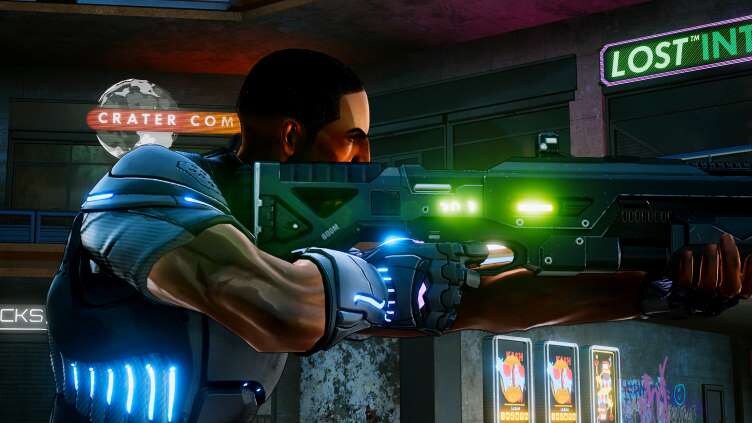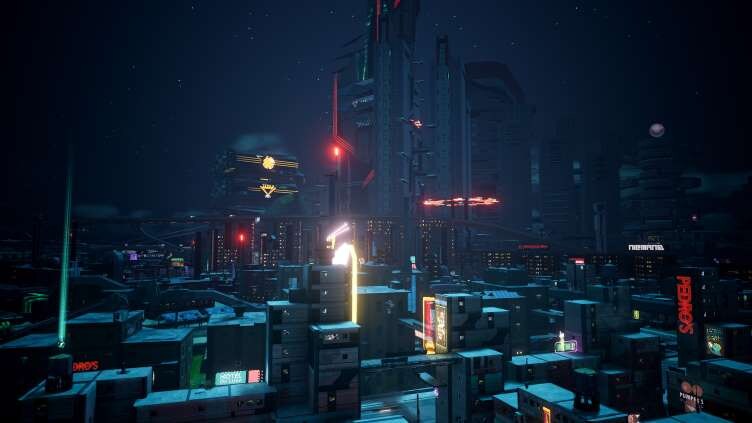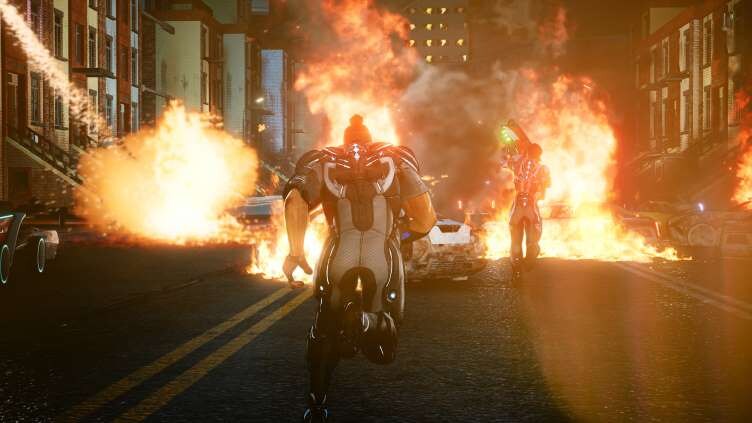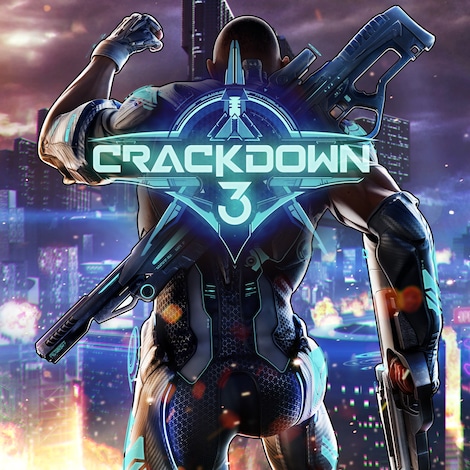 1/12
GLOBAL version
Crackdown 3 XBOX LIVE Key Windows 10 GLOBAL
Sumo Digital's Crackdown 3 is a third-person perspective action-adventure game for multiple platforms such as PC and Xbox One published by Microsoft Studios. It is the third installment in the Crackdown series. Initially ...
Product description
Product description
Sumo Digital's Crackdown 3 is a third-person perspective action-adventure game for multiple platforms such as PC and Xbox One published by Microsoft Studios. It is the third installment in the Crackdown series. Initially scheduled for 2016 release, faced several delays and was ultimately released in February 2019.  In the game, the player takes control of one of the super-powered Agents, tasked with restoring order on the streets of New Providence city. The gameplay of Crackdown 3 focuses on breakneck action and causing as much mayhem as possible in an open world sandbox environment.
Gameplay
Like its predecessors, the core gameplay of Crackdown 3 is focused on third-person shooter and action-adventure mechanics. The player can choose one of several predetermined Agents, including Commander Issiah Jaxon, portrayed by popular action movie star Terry Crews. The number of available agents can be increased by collecting DNA samples scattered across the game map, with the final roster comprising of 15 playable characters.
Unlike the previous installments, Crackdown 3 introduces a new mechanic called "Gangs Bite Back". When a player attacks and eliminates the gang operations it draws attention to them from the remaining members of the given organization. Gang members will try to get back at the player for interrupting their business, and if the player manages to fight them back long enough, bosses and Kingpins will appear to personally deal with the player agent. 
Crackdown 3 gives the player an array of weapons to use against the enemy forces. These range from pistols, machine guns, sniper rifles, grenade and rocket launchers, miniguns and grenades to less conventional weaponry, such as vortex cannon, cryo-shotgun which freezes enemies, Mass Driver which pulls in nearby objects and fires them back at the opposition or an Oblivion weapon which fires black holes. Game features a variety of vehicles for player to drive such as regular cars, SUVs and trucks as well as helicopters and APCs.
Crackdown 3 also features the "Skills for Kills" system, which rewards players with orbs for using different weapons and collecting hidden drops. These orbs can be used for upgrading character skills such as agility, firearms skills, explosive and driving. 
New Crackdown features a multiplayer mode where players can compete against each other in various types of matches, including new mode Wrecking Zone, which renders most of the map destructible and players gather points for most damage caused to the environment.
Story and characters
The story of the game takes place 10 years after the events of Crackdown 2. An unknown terrorist group causes the entire power supply of the world to crash. The Agency, led by Field Director Charles Goodwin, traces the attack to New Providence. The city is controlled by a crime organization called Terra Nova. The Agency sends its super-powered Agents, commanded by Issiah Jaxon to take down Terra Nova at all costs. The main objective of Crackdown 3 is taking down crime organizations that control the New Providence city. To do that, players must first track down illegal operations, eliminate weapon suppliers and recruitment officers and arrest smaller crime bosses to decrease the protective cocoon around the organization's Kingpin. Defeating the Kingpin deals a fatal blow to the organization.
Reception
Crackdown 3 received quite positive reviews. Critics praised the engaging gameplay mechanics and a general feeling of fun craziness. Many gaming journalists and experts also noted the evolution of the franchise and how it managed to remain fun and unique in its own way. Players also loved the variety of weapons and vehicles as well as the portrayal of Terry Crews as the main character.
Prices at G2A.COM
If you're a fan of uncomplicated wanton destruction, Crackdown 3 is the game you should totally have in your collection. Crackdown 3 won't bore you easily and you can have it at a very good price at G2A.COM marketplace. The verified sellers provide the digital game key allowing you to play it as soon as you pay for it.  
Key features
Open world environment with various activities to participate in
Crazy action and mayhem galore
Variety of weapons and vehicles to use
Several playable characters to choose from
Multiplayer with lots of engaging modes
TERRY CREWS
Crackdown 3
 for Xbox Live platform is a digital download product – no box included. The price applies to a digital version of the product.
Note:
This product can be activated and played only on Xbox One and Windows 10 platfroms
Release date: 2019-02-15