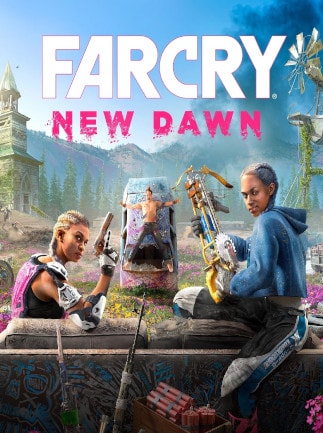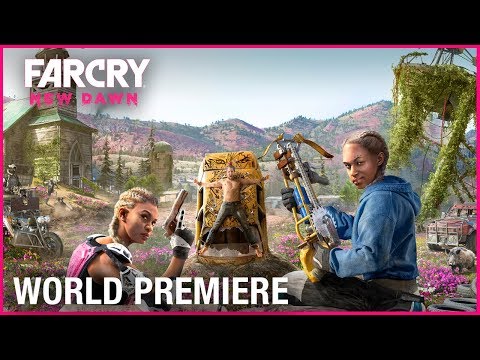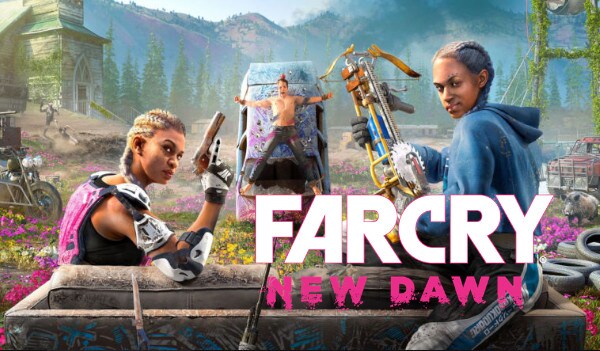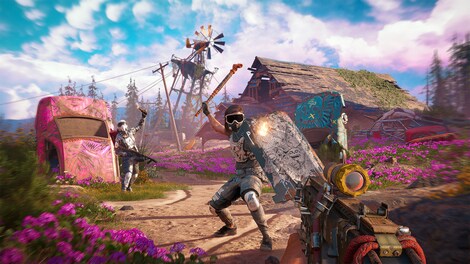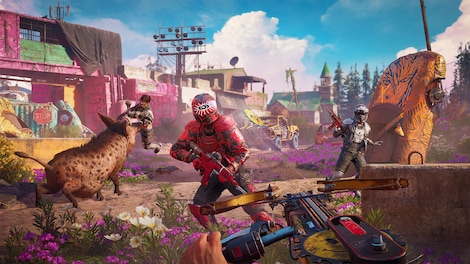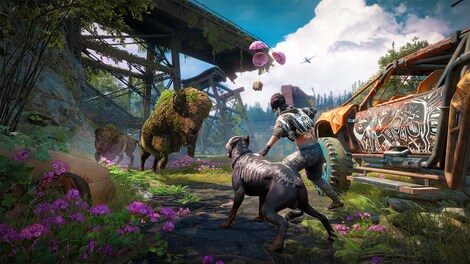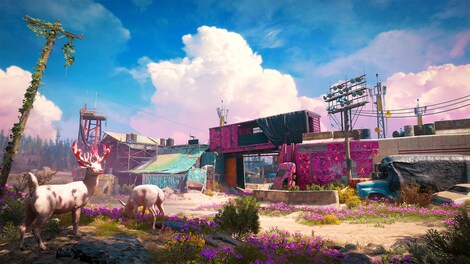 1/7
GLOBAL version
Far Cry New Dawn Deluxe Edition Steam Gift GLOBAL
Far Cry: New Dawn – Deluxe EditionFar Cry: New Dawn (PC) is an action-adventure FPS game that is a sequel to Ubisoft's Far Cry 5, released in 2018. New Dawn serves as a direct continuation of the previous game in the Far ...
Selected offer from:
Price
40.65 EUR
44.99 EUR
10%

OFF
Money Back Guarantee
You must be logged in to add products to your wishlist.
Product description
Product description
Far Cry: New Dawn – Deluxe Edition
Far Cry: New Dawn (PC) is an action-adventure FPS game that is a sequel to Ubisoft's Far Cry 5, released in 2018. New Dawn serves as a direct continuation of the previous game in the Far Cry series and is set in the same fictional location of Hope County, Montana. The player takes control over a new protagonist, nicknamed the Captain, as they travel across the open-world environment and carry out various tasks. The game was released for various platforms including the PlayStation 4, Xbox One and PC in February 2019.
Deluxe Edition contains
Deluxe Edition of Far Cry: New Dawn offers more fun and destruction. The Deluxe Edition includes base game and two content packs:
The first one, Knight pack, comes with a new weapon, SVD Claymore sniper rifle and new vehicle, motorbike with a sidecar. 
The second one, Hurk Legacy pack named after one of the characters of Far Cry 5, contains Wrath M249 heavy machine gun, Legacy Offroader vehicle and set of Hurkling outfits. 
Other contents of Deluxe Edition are two new weapons skins, M133M shotgun and RAT4 rocket launcher.
Gameplay
As a direct sequel to Far Cry 5, New Dawn introduces little changes in gameplay mechanics. The game is an open world first-person shooter in which the players can explore the game world on foot or using various modes of transportation, such as cars, trucks, motorcycles and quads. Some of these vehicles can be used by two characters, with the player or secondary character designated as either a driver or a shooter. At specific locations in the game such as garages and helipads, the players can craft new vehicles.
The map of the game has changed significantly, as a result of the events from the previous installment. Some new areas have become available to the player while others, previously accessible, had been cut off.  The game's central hub is Prosperity, a stronghold that serves as the home base for the player. As the game progresses, the base will expand offering more facilities to be used.Far Cry: New Dawn introduces a new playable character – the Captain. Similarly to the Deputy in Far Cry 5, the protagonist's gender, race, appearance and clothing can be customized by the player to some extent. 
The game features many new but also several returning characters from Far Cry 5. Some of them will have special tasks for the player, will help them with fixing weapons or possess unique skills. Certain characters can be hired to assist the player during the mission, these are called Guns for Hire. The player can also use the help of Fangs for Hire – various species of animals, such as dogs, cougars and bears, who might turn the tide of battle in the player's favor.Most of the weapons available in New Dawn are the ones featured in Far Cry 5. 
These include various types of sidearms, rifles, machine guns, shotguns, rocket launchers and more. New weaponry include "Saw launcher", which can fire blades of buzzsaw. Player can upgrade their weapons through crafting new attachments.Aside from main story arc missions and side quests, Far Cry: New Dawn (PC) offers the players the option to hunt down treasures and assault enemy outposts. After taking over, it becomes a fast travel point for the player. Outposts serve as depots for resources or fueling stations. The game also includes the mode called "Expeditions" where players can travel outside Hope County, to other parts of the United States in search of resources. These can be completed with others in multiplayer mode.
Story and characters
The story of Far Cry: New Dawn picks up seventeen years after the events of Far Cry 5, in which Hope County fanatic leader Joseph Seed, detonated a nuclear warhead which leads to global nuclear conflict. During these seventeen years, nature managed to resurface and surprisingly the world became hospitable again. Survivors in Hope County try to rebuild their old world, but their attempts are thwarted by the Highwaymen, group of bandits led by sisters Mickey and Lou. The survivors make a reluctant alliance with New Eden – former Eden's Gate project led by the Seed family. The player controls the character of the Captain, who travels the country with his group, assisting survivors in need.
Players' and critics' reception
Far Cry New Dawn received mixed reviews from critics and the gamer community. Among the criticisms was the fact, that the game offers little novelty compared to the previous one, some new gameplay additions such as enemy level system, which makes fighting them harder than necessary and necessitates grinding for upgrades, as well as forgettable characters. However, some players still enjoyed the game for being another venture into Far Cry style of craziness, this time seasoned with post-apocalyptic sauce.
Far Cry New Dawn price at G2A.COM
If you're a fan of the Far Cry series and still can't get enough of its trademark wackiness, you really should give New Dawn a shot. The game can be yours at approachable prices (just like it was a sale!) thanks to the G2A.COM marketplace deals where you can buy the game from verified sellers that will provide You with the steam digital gift.
Key features
Return to the post-apocalyptic Hope County and face new dangers.
Become the Captain and help the survivors n their fight against the bandits.
Upgrade your weapons and vehicles and use them against your opponents.
Explore new locations outside Hope County in Expeditions mode.
Join your friends in multiplayer and enjoy the chaos that ensues.
Far Cry New Dawn Deluxe Edition (PC) for Steam platform is a digital download product – no box included. The price applies to a digital version of the product.

Release date: 2019-02-15
System requirements
System requirements
Below are the minimum and recommended system specifications for Far Cry New Dawn Deluxe Edition Steam Gift GLOBAL. Due to potential programming changes, the minimum system requirements for Far Cry New Dawn Deluxe Edition Steam Gift GLOBAL may change over time.
Minimal requirements
Processor

Intel Core i5 2400 @ 3.1 GHz or AMD FX 6350 @ 3.9 GHz

Graphics

NVIDIA GeForce GTX 670 (2GB) or AMD Radeon R9 270X (2GB) or better

Memory

8GB

Disk space

30 GB available space

System

Windows 7 SP1, Windows 8.1, Windows 10 (64bit versions only)
Recommended requirements
Processor

Intel Core i7-4790 @ 3.6 GHz or AMD Ryzen 5 1600 @ 3.2 GHz

Graphics

NVIDIA GeForce GTX 970 (4GB) or AMD Radeon R9 290X (4GB) or better

Memory

8GB

Disk space

30 GB available space

System

Windows 7 SP1, Windows 8.1, Windows 10 (64bit versions only)