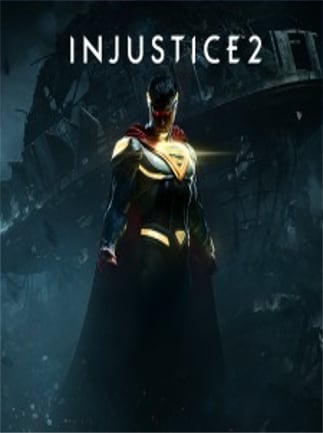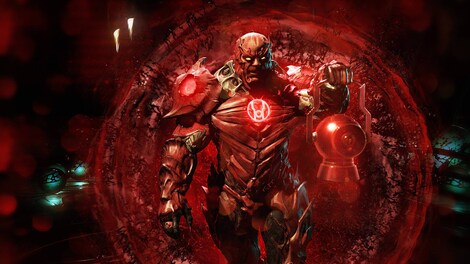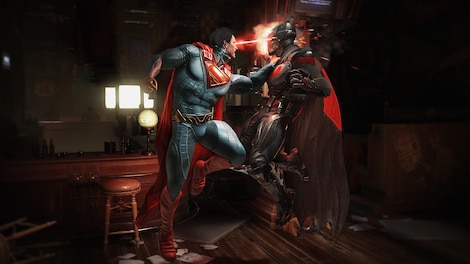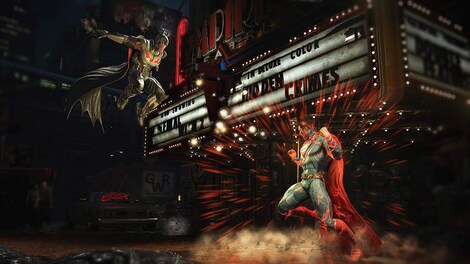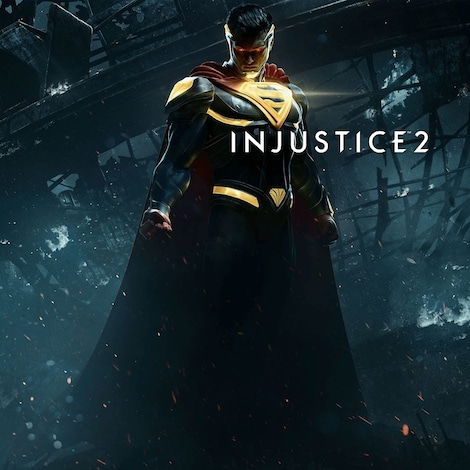 1/5
GLOBAL version for:

PC
Injustice 2 Steam Key PC GLOBAL
An addictive storyInjustice 2 takes place in the fascinating universe of DC Comics. After the events told in the Injustice: God Among Us, Batman and his allies try to rebuild the destroyed world after Superman's fall. Th ...
Product description
Product description
An addictive story
Injustice 2 takes place in the fascinating universe of DC Comics. After the events told in the Injustice: God Among Us, Batman and his allies try to rebuild the destroyed world after Superman's fall. The heroes must unite in the demanding battle against the powerful, cosmic invader - Brainiac. Hilarious dialogues, great voice acting and an interesting story mode will guide you through the game in the most engaging way.
Intelligent mechanics
Injustice 2 gameplay stands out among other titles because of its improved, unrivaled fighting system. It allows you to compete in one-on-one combat using different weapons, superpowers and environmental attacks and interactions. Unlike the first part of the Injustice game, most environmental attacks can now be blocked. The system of unique features provides personalized, additional skills that affect the combat system of each character. The super meter allows you to load super powers and unlock super moves. Each character is unique and fits differently into these styles. One of the most impressive mechanical aspect of Injustice 2 is many combo options. You can learn special moves and combo attacks easily and naturally after spending some time with the game. Use one of the super move to impress your opponent with cinematic combo attack. You can also suspend your opponent attack by turning on the clash mode. The greatest novelty introduced by the developers are elements of RPG - during the gameplay, players collect new elements of equipment that can affect the appearance of the characters and their combat potential, increasing their strength and endurance. In addition, as we progress, we gain access to new talents which provide us with advantage on the battlefield.
Choose from up to 41 characters
Injustice 2 allows you to create a personalized hero based on the 28 characters of the DC universal comics. There's an unbelievable amount of content. There are both new and recurring characters of heroes and villains. Additionally, by downloading the DLC, you can expand your selection with an additional 13 characters and admire unique look of your fighter.
2 different game modes and platforms
Injustice 2 allows you to play both single player mode (confronting opponents controlled by artificial intelligence) and in the company of other players. Multiplayer mode is present not only on stationary platforms but also on mobile devices.
Technically improved
Regardless of the platform, the graphic design of Injustice 2 presents a high level of performance. Attention is drawn to the sophisticated character models, as well as the arena-rich details. Compared to The Gods Among Us, the Injustice 2 has been improved in almost every single way. Graphics is the star of entire show, it looks amazing. An epic soundtrack provides unique atmosphere of battles and whole gameplay. The PC version of Injustice 2 was released in November 2017. The game is also available on Xbox One, Playstation 4 and it has a mobile version developed for Android and iOS devices.
Key features
Injustice 2 is fine sequel of Injustice: Gods Among Us. Smart changes were implemented to improve mechanics, the story is interesting and the game has new versions of attacks, flashy transitions and Super Moves.
Up to 41 characters from DC Comics universe - you can choose your character between 28 basic heroes & villains and another extra 13 in downloadable content
Improved mechanics, which allows your character to learn many different attacks and combos
An epic, cinematic storyline - Batman and his allies fight against villains who want to restore the Superman regime
Amazing graphics and game soundtrack - fights are now even more superb!
Upgraded, fun, environmental attacks
Advanced combos techniques - defeat your opponents with 20 hit, 6000 damage combos!
Multiplayer mode - enjoy the high quality network gameplay with minimum lags and frame delay.
Injustice 2 (PC) for Steam platform is a digital download product – no box included. The price applies to a digital version of the product.
Warning! Injustice 2 is region-locked and CAN NOT be activated and played in Japan.

Languages
Languages
English, French, Italian, German, Spanish, Polish, Portugese, Russian