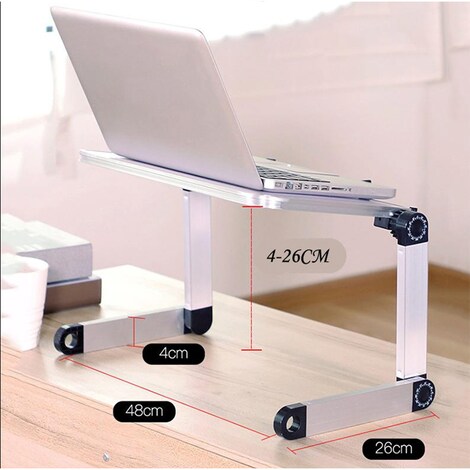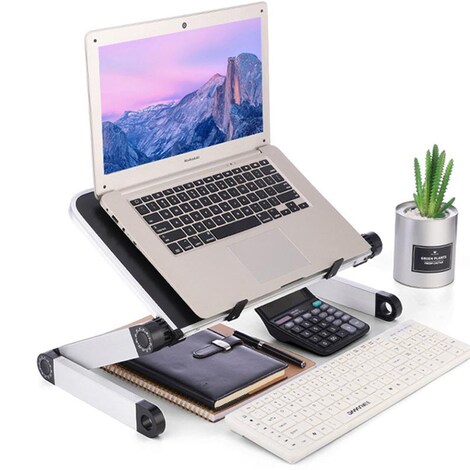 1/3
laptop Stand Portable Foldable Adjustable Laptop Desk Computer Table Stand Tray Notebook PC Folding Desk d20
Selected offer from:
Description:Item type:Laptop Bracketmaterial: Aluminum alloyFolding: YesSize: 40 * 26cm / 30 * 24CMScene: home, bedroom, sofa, table, school, officeMetal type: aluminum alloyComputer table: folding tableLaptop table: iPa ...
Product description
Description:
Item type:Laptop Bracket
material: Aluminum alloy
Folding: Yes
Size: 40 * 26cm / 30 * 24CM
Scene: home, bedroom, sofa, table, school, office
Metal type: aluminum alloy

Computer table: folding table

Laptop table: iPad stand

Folding table: adjustable laptop table

Laptop table: laptop table

Notebook stand: picnic table

Laptop table sofa: laptop table on the bed

Laptop Desk Stand: Laptop Desk
Package Include:
1 x Laptop stand

1 x Manual

1 x Box packaging

Limited stock
More information
More information
Invoices
This seller provides invoices. To receive one, you can contact them once you place an order.
Warranty
Returns and refunds: Returning an unwanted item? We get it, sometimes something just doesn't work for you and you want your money back. Don't worry, as long as an item is still in its original condition, we accept returns for free, subject to the rules below, which includes rules around Fair Use. . If you return an item requesting a refund within 28 days of the item being delivered to you or available for collection, we'll give you a full refund by way of the original payment method. . If you return an item requesting a refund within 29 and 45 days of the item being delivered to you or available for collection, we'll give you an Shipshop gift voucher for the amount equivalent to the price you paid for the item. . We aim to refund you within 14 days of receiving the returned item. . If you request a refund for an item during the above time frames but you can't return it to us for some reason, please get in touch – but any refund will be at our discretion. ShipShop Customer Care