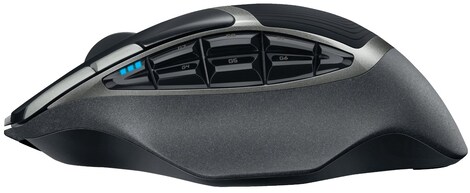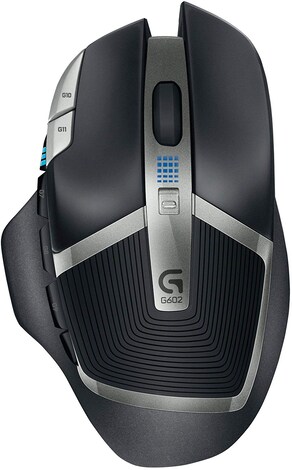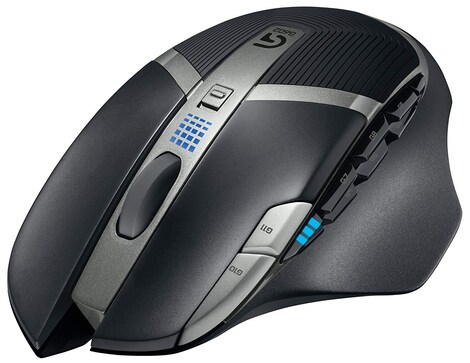 1/5
Logitech G602 Wireless Gaming Mouse
Offer from:
Logitech G602 Wireless Gaming Mouse combines high durability with a wide array of useful features to enhance the quality of virtual entertainment. The mouse has no wires, meaning it solves the problem of tangled cables a ...
Price
45.51 USD
110.00 USD
59%

OFF
14-Day return policy
You must be logged in to add products to your wishlist.
Product description
Product description
Logitech G602 Wireless Gaming Mouse combines high durability with a wide array of useful features to enhance the quality of virtual entertainment. The mouse has no wires, meaning it solves the problem of tangled cables and allows for much more flexibility when playing video games. It has 11 programmable buttons which can be fully customized using a dedicated Logitech gaming software – this allows to change how the mouse works in each game and application individually. The mouse uses 2 AA batteries which simultaneously act as weights – it is possible to remove one of them to reduce the overall weight.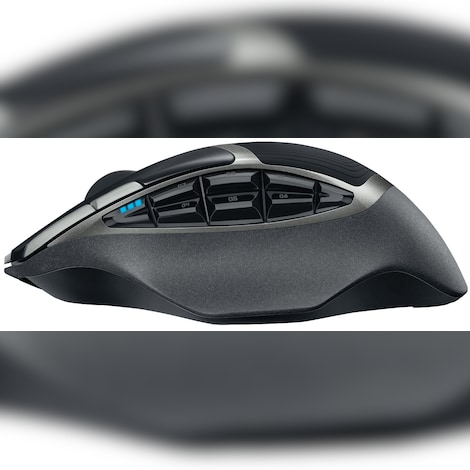 Two modes: Performance & Endurance
The Logitech mouse offers two modes you can freely switch between to adjust energy consumption to your current needs. Performance Mode is designed for extensive use – it guarantees seamless wireless connection and faster report rate while offering up to 250 hours of continuous play. Endurance Mode, on the other hand, is used for more casual activities and can significantly extend battery life, reaching up to 1440 hours of working time.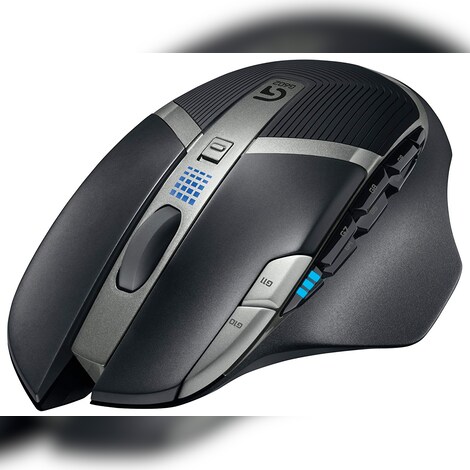 DPI Shifting
Logitech G602 mouse includes a DPI switch, which is used to change mouse sensitivity on the go. This allows for fast adjustments without the need to mess with game or application settings. Whenever you feel in need of more or less precision, you can get it with a simple press of the button.
Delta Zero Sensor Technology
Delta Zero Sensor Technology increases mouse precision when used on uneven surfaces, solving the problem of shaking cursor, especially when slow and steady mouse movement is required. It also provides you with built-in mouse acceleration – the faster you move the mouse, the further distance the cursor will cover. This means the mouse allows you to both perform high precision tasks and traverse the whole screen in a blink of an eye.
Specification
Logitech wireless mouse has a report rate of 2 ms and can achieve a sensitivity of 12000 DPI. It weighs 107 g (151.8 with 2 AA batteries). Its PTFE feet have the durability of 250 km and its buttons have the durability of 20 million clicks. The mouse is compatible with Windows 7 (or newer versions) and macOS 10.11 (or newer versions).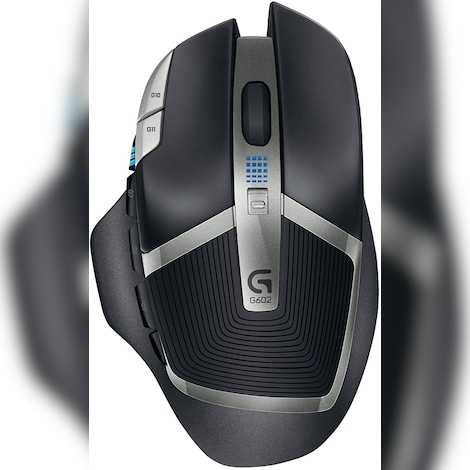 Package contents
This Logitech gaming mouse comes together with a USB receiver and a USB receiver extender cable in case you need to plug your wireless receiver away from the computer. There are also 2 AA batteries, meaning the mouse is ready to use out of the box. The package additionally contains user documentation and a 2-year limited hardware warranty. Software for Logitech G602 mouse can be downloaded directly from the Logitech website.
Reception
Gaming mouse G602 has got positive reviews in the gaming community. Players across the world appreciated its design and functionality with particular emphasis on high precision, low latency, and very long battery life as well as multiple programmable buttons and a DPI switch.


Prices on G2A.COM
You can buy Logitech G602 wireless mouse for competitive prices on G2A.COM marketplace. Compare multiple offers from trusted sellers at once and choose the one that suits your needs best. You can also use the search bar to browse through the G2A.COM marketplace to find the best deals for other hardware and interesting games.
Key features
Delta Zero Sensor Technology provides you with an ability for precise movement even when the mouse is used on rugged or irregular surfaces.
Use programmable buttons to your advantage – bind important actions to one of the 11 special keys and make your gaming more efficient.
DPI switch makes it easier to change mouse sensitivity on the go. Now you are able to quickly adjust to different environments without the need to configure games or applications settings.
The capacious battery allows you to use the mouse continuously for up to 250 hours in Performance Mode or 1440 hours in Endurance Mode. The blinking LED indicator will inform you when mouse energy runs low, saving you from surprises during important battles.
The comfortable design makes the mouse easy and satisfying to use. Each of the buttons is easily accessible, and slip-resistant grips prevent unwanted movements.
Item type: Brand new
Warranty: 24 months  
Warehouse: EU countries + free shipping  
More information
More information
Invoices
This seller provides invoices. Invoice will be displayed after purchase in section "Bought items".