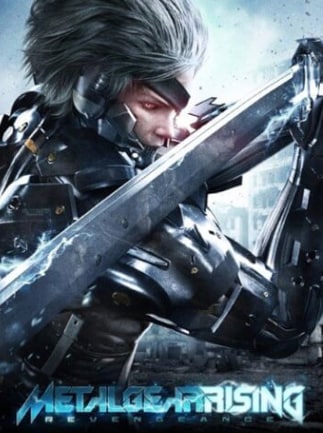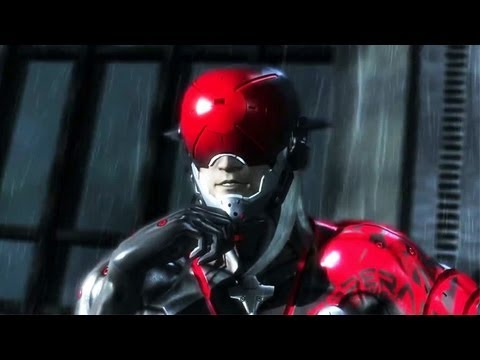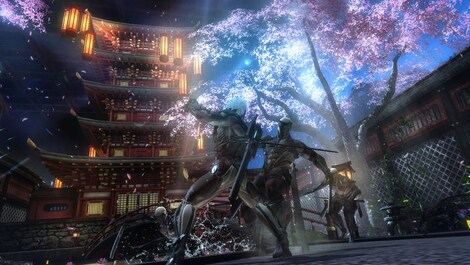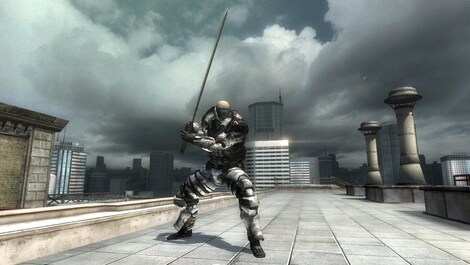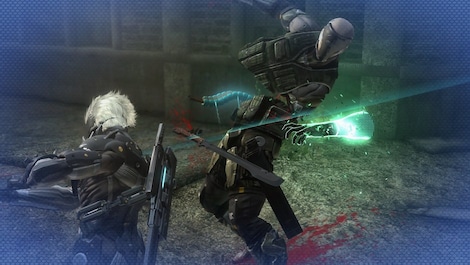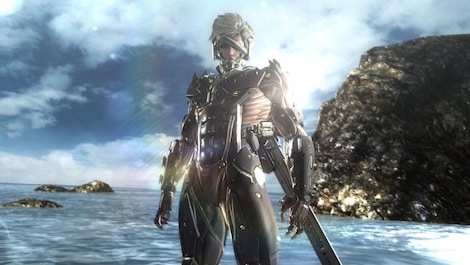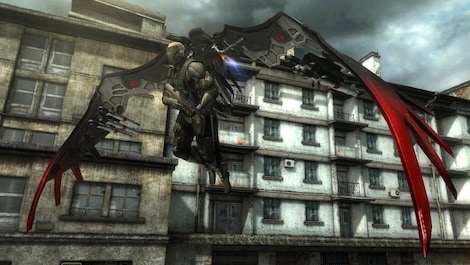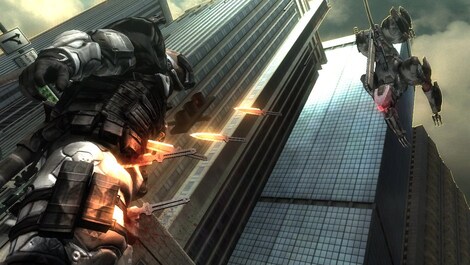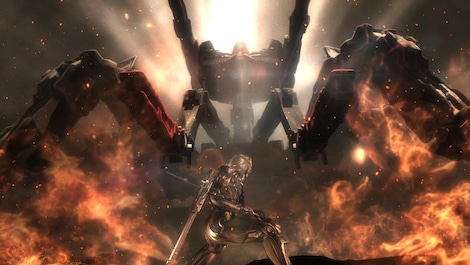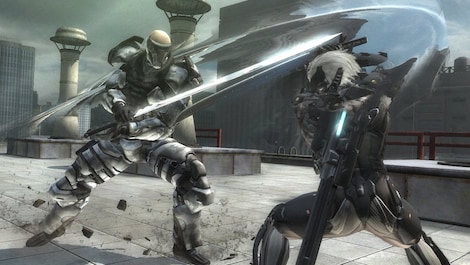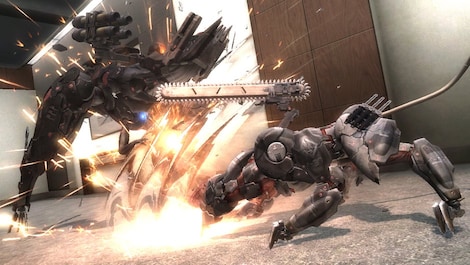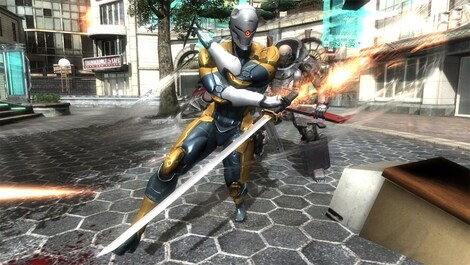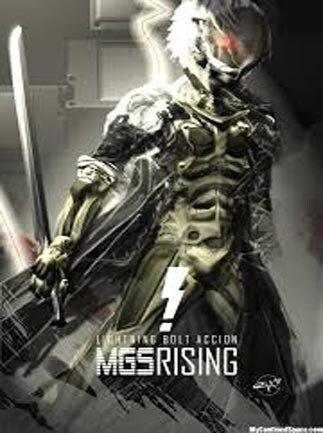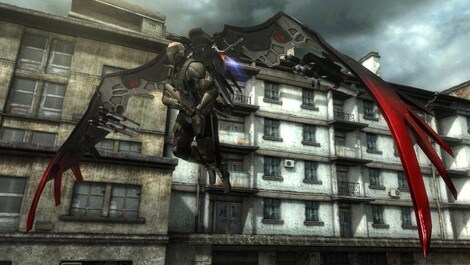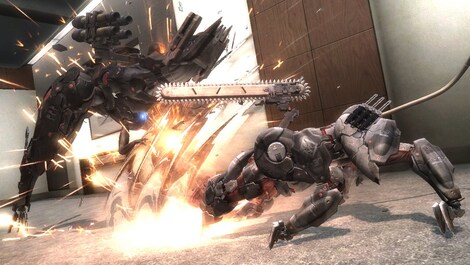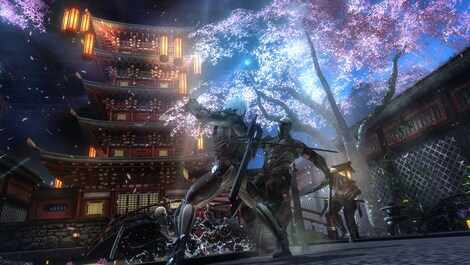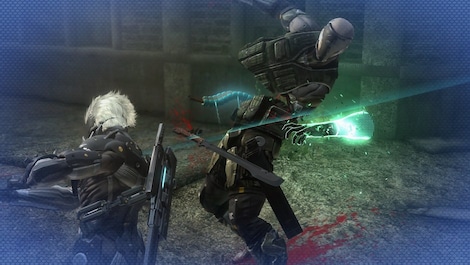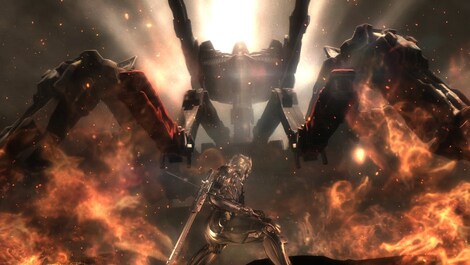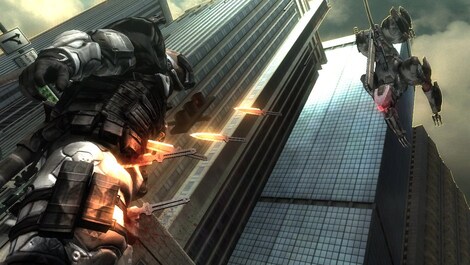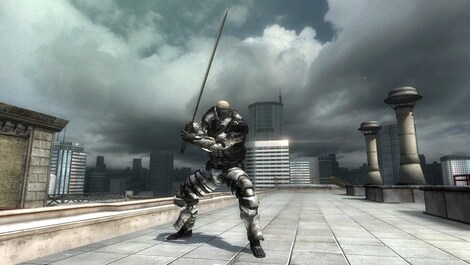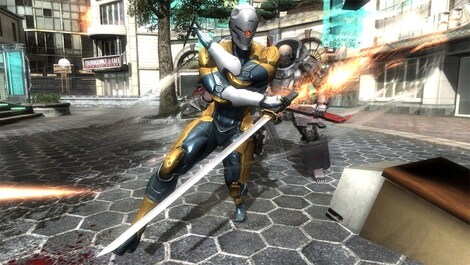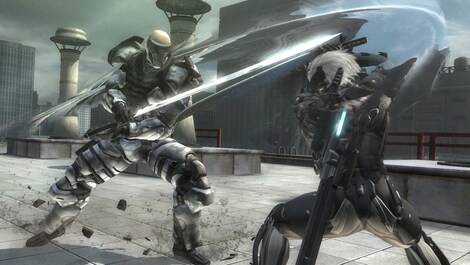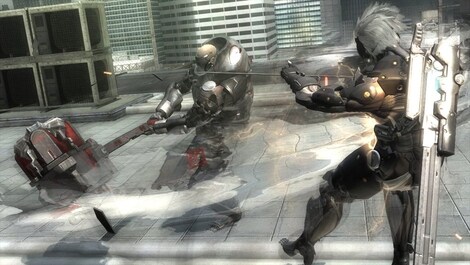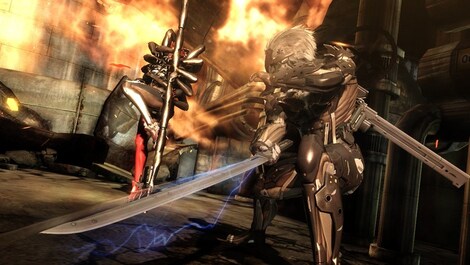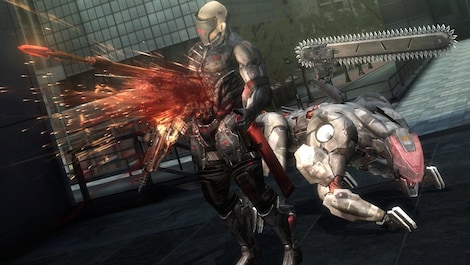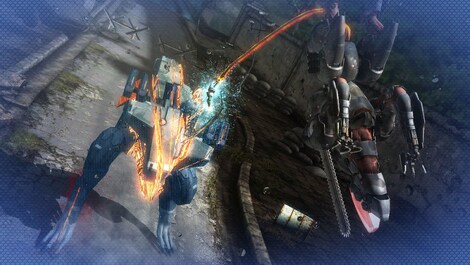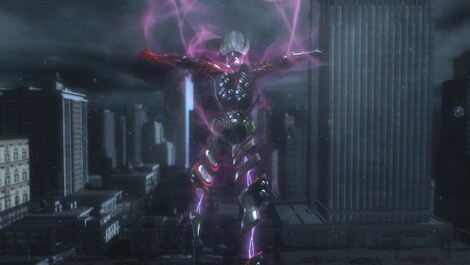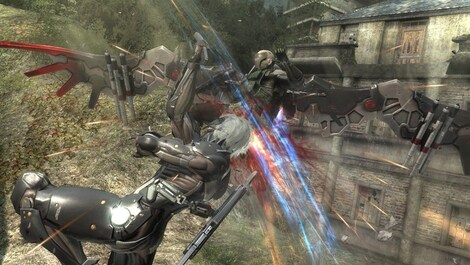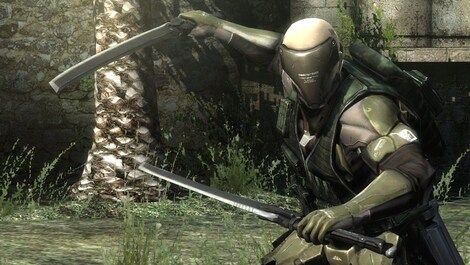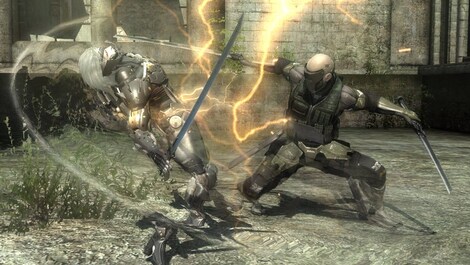 1/31
GLOBAL version
Metal Gear Rising: Revengeance Steam Key GLOBAL
Metal Gear Rising: Revengeance (PC)Metal Gear Rising is a spin-off from the Metal Gear saga, in which you control a cybernetic character. Carried out by two great development teams (Kojima Productions and Platinum Games) ...
Buy it in a bundle, pay less: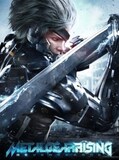 Metal Gear Rising: Revengeance Steam Key GLOBAL
GLOBAL
Offer from: Ready2play
Free G2A PLUS 1-Month Prepaid Gift Card - GLOBAL key
2.94 USD
Product description
Metal Gear Rising: Revengeance (PC)
Metal Gear Rising is a spin-off from the Metal Gear saga, in which you control a cybernetic character. Carried out by two great development teams (Kojima Productions and Platinum Games). Revengeance offers a fresh experience that combines elements of action and narrative, immersing the players in the extensive universe of Metal Gear. Dive into the fascinating saga, where private militias and cyborgs are in charge of the business of war.
Storyline of MGRR
In Revengeance, you will control Raiden, a soldier transformed into a cybernetic ninja, half human, half machine, armed with a katana and motivated by a thirst for revenge. The sword is a key element of the game. Use it to kill your enemies and destroy the stage. The main character fights against an evil that lurks in the world. The plot has interesting twists, pompous conversations and well-written characters. The action takes place in unique environments.
Visit places like Denver, Mexico or Pakistan, where apart from enemies you will experience a lot of objects that can be scrapped with your katana. Destroy bridges, trees, cars, and even watermelons!
Use your spectacular stealth skills to catch your unaware enemies from behind and end them with a single attack. Combine your attacks to make different combos and enjoy a thrilling show filled to the brim with astounding combat situations. Revengeance is made to be enjoyed at the level of replayability and beautifully created visuals.
Gameplay and characters
The MGRR gameplay is simple and amazingly addictive: just hit and cut all the time during your adventure. With your Katana, you are able to kill all kinds of enemies that are appearing in your path. Metal Gear Rising: Revengeance opts for speed and immediacy. There are two main attacks, fast and soft, and the strong & slower one.
Discover a complex and innovative Blade mode, which allows to focus on the enemy and make cuts in a completely free way. During the gameplay, you will have an energy bar which can be recharged by taking cells from enemies after you tear them apart. The duels against these enemies are, without doubt, really unique & amazing. In addition, you can also appreciate quick time events. Remember to master various blocking techniques to defeat your enemies easily.
Receptions in gamers community
Metal Gear Rising: Revengeance has been positively reviewed by the players from all over the world so far. The game receives high scores and numerous positive comments on the Steam community. MGRR is definitely a game that you will remember and it is recommended for lovers of the hack and slash genre. 
Buy Metal Gear Rising: Revengeance without overpricing, download it via Steam and install it on your computer. 
Key features
Fast-paced action filled with various combat situations: runs at 60 frames per second
Simple, offensive and versatile combat system
Stunning visuals and locations
The interesting & gripping story with unexpected twists & turns
The latest METAL GEAR experience featuring an all-new style of frenetic action gameplay and central character, Raiden, a cyborg ninja who uses his High Frequency katana blade to cut through any thing that stands in his vengeful path!
New game design, the birth of a new type of MG experience: Combining development powerhouses Kojima Productions and PlatinumGames together, MGR REVENGEANCE will offer a fast & fluid game style centered on katana-based combat within the METAL GEAR universe.
Advanced technology: Produced by a hybrid team of renowned developers, the in-game technology promises to push the boundaries of graphics, style and lightning-speed action gameplay.
'ZanDatsu' cut mechanic: Within the game world, players will be able to take advantage of what has been created- "an all-encompassing cutting plane in real time". Cut anything, anytime, anywhere.
Epic story in the vein of what MG is known and loved for: The game takes place after the events of METAL GEAR SOLID 4 where the world has fallen into chaos with cyborg crimes & terrorism running rampant in society. Delves into the continuing story of Raiden, a child-soldier turned cyborg ninja who's origins are connected to both METAL GEAR SOLID 2 and METAL GEAR SOLID 4.


Metal Gear Rising: Revengeance (PC) for Steam platform is a digital download product – no box included. The price applies to a digital version of the product.
Warning! This product is region locked and CAN'T be activated in following countries: Bhutan,  Brunei Darussalam,Cambodia, China, Hong Kong, Indonesia, Japan, Republic of Korea, People's Democratic Republic of Lao, Macau, Malaysia, Maldives, Mongolia,  Nepal, Philippines, Singapore, Sri Lanka, Taiwan, Thailand and Vietnam. 

Release date: 2014-01-09
System requirements
System requirements
Below are the minimum and recommended system specifications for Metal Gear Rising: Revengeance Steam Key GLOBAL. Due to potential programming changes, the minimum system requirements for Metal Gear Rising: Revengeance Steam Key GLOBAL may change over time.
Minimal requirements
Processor

Core i5-2400 3.1GHz

Graphics

GeForce GTS 450

Memory

2 GB

Disk space

25 GB

System

Windows XP / Vista / 7 / 8
Recommended requirements
Processor

Core i7-3770S 4-Core 3.1GHz

Graphics

GeForce GTX 650 1GB

Memory

4 GB

Disk space

25 GB

System

Windows XP / Vista / 7 / 8
Languages
Languages
Portugese-Brasil, Portugese, English