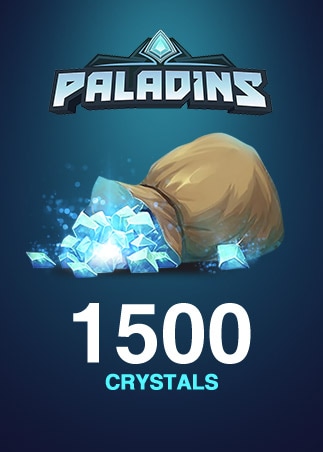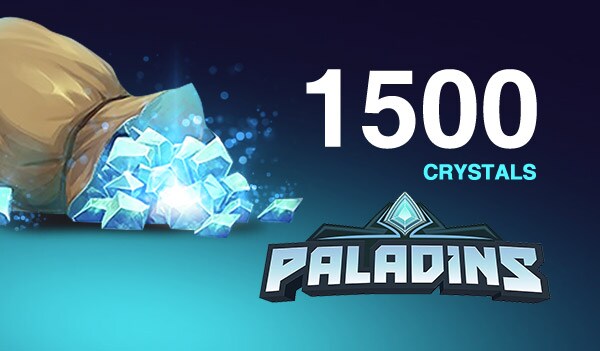 1/2
GLOBAL version
Paladins Crystals Key GLOBAL 1 500 Crystals
Play Paladins with premium featuresCrystals are special currency in Paladins. Discover the full potential of this game and dive into multiple upgrades. Paladins Crystals open many doors during your adventure and allow yo ...
Product description
Play Paladins with premium features
Crystals are special currency in Paladins. Discover the full potential of this game and dive into multiple upgrades. Paladins Crystals open many doors during your adventure and allow you to explore more than usual. Buying an extensive pack of Crystals is the most profitable because you save your money also investing it into hours of pleasant time.
Delight with a variety of Champions
To play special characters called Champions, you need Paladins Crystals. Unlock champion that fits you the most and enjoy tons of fun and hours of fascinating gameplay. There are four types of champions: Damage, Front Line, Support, and Flank. Each champion has some unique ability and costs a different amount of crystals. But don't worry, if you buy 1500 Paladins Crystals pack, you will certainly afford to purchase plenty of those powerful characters.
Reveal multitude of cosmetic items
Add a remarkable vibe to your gameplay through some unique, cosmetic items. Customize your champion's outfit by unlocking beautifully made champions skins. Change voice of your character by unlocking special voice packs. Shift the default emot of your champion with the exclusive one and be proud of your champions new appearance. Add some colours to the map and buy sprays. Each spray has different colour and allows you to apply it to any surface within a map. Sounds like fun? There is much more! Explore the land via your horse and equip it with extraordinary mount skin. They cost approximately 400 Paladins Crystals but as soon as you see it, you will love it. With Paladins Crystals, you can also purchase a special title for your champion like for example "The Godslayer", and arise fear among other players.
Check what's inside a treasure chest
With Paladins Crystals, you can also buy mysterious treasure chests. Try your chance opening one of them and get rewarded with stupendous, rare, epic or legendary cosmetic items. Each treasure chest costs a different amount of Paladins Crystals. There are many types of chests: REKT Weapon Chest, Lunar Chest, Diamond Chest, Gold Chest, Colossal Chest, Festive Chest. Every chest is unique and gives you random rewards depending on your luck. Buy Paladins Crystals today at a special price and exchange them for one of those enigmatic boxes.
Key features
Paladins is free to play, online shooter that provides epic battles and complex character customization. The game features artificial currency named Crystals. With Paladins Crystals you can unlock many extra features, and items.
Pack contains 1500 Paladins Crystals which are a premium currency of Paladins game
Crystals grant access to special features of Paladins
Unlock abundance of extras like Champions with special abilities, treasure chests and cosmetic items
Crystals are necessary if you want to buy a special nickname for your character
A pack of 1500 Paladins Crystals allows purchasing many unique features and special items
Warning! 
This product 
CAN NOT
 be redeemed on Steam or PlayStation store, it is designed for the Paladins' in-game store (PC retail version).
To activate your
Paladins 
code please follow this instruction:
Open your game and log in to your Paladins account.
Press the "Store" tab in the menu.
Open the "Redeem code" tab.
Place your code and confirm.
This product will add 1500 Crystals to Your account.