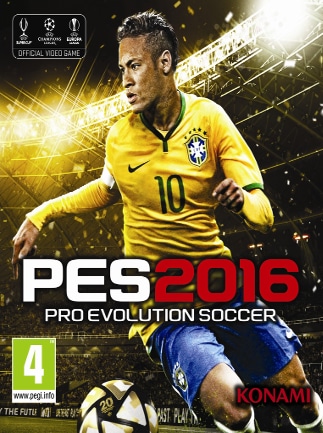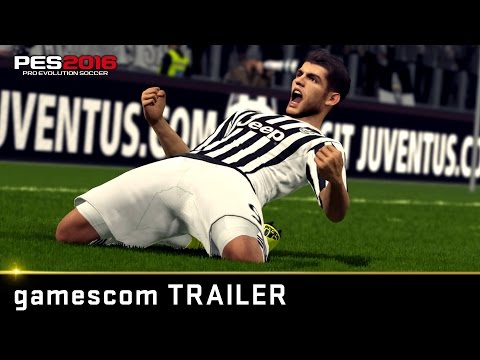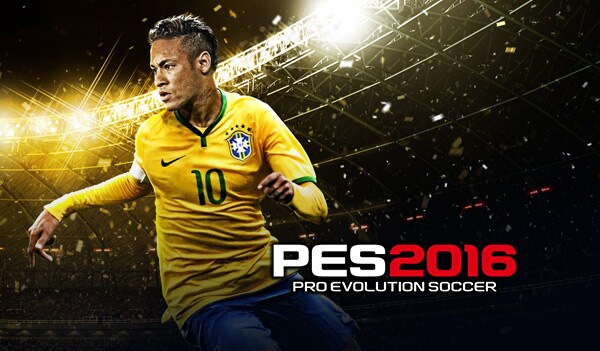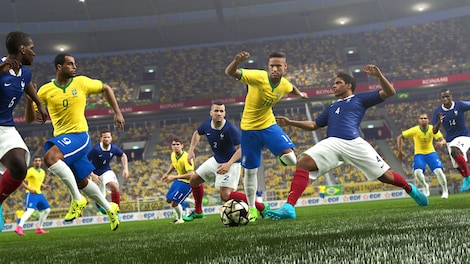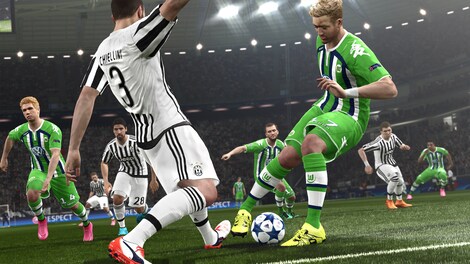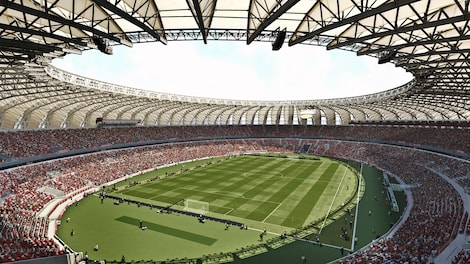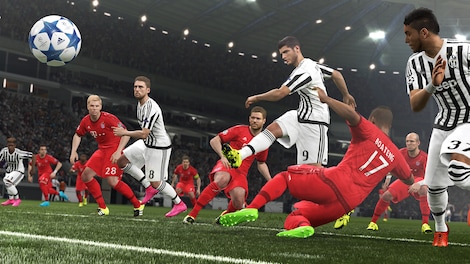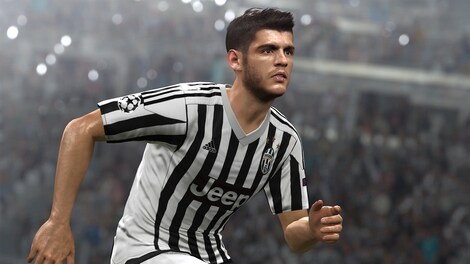 1/8
GLOBAL version
Pro Evolution Soccer 2016 Steam Key GLOBAL
Konami Digital Entertainment GmbH has revealed that its forthcoming PES 2016 title will mark a new beginning for the popular series, with an all-new engine allowing for the most comprehensive advance for the PES range si ...
Selected offer from seller:
Claincir
Excellent seller
97%
Positive feedback
17214
Money Back Guarantee
for digital products, offered by sellers
View Offers from 4 other seller
Offers: 4
Gold_shop

Excellent seller

Claincir

Excellent seller

97%

Positive feedback

17214

Outlawgames

Excellent seller

99%

Positive feedback

20452
Product description
Konami Digital Entertainment GmbH has revealed that its forthcoming PES 2016 title will mark a new beginning for the popular series, with an all-new engine allowing for the most comprehensive advance for the PES range since its inception.

The PES Productions Team based in Tokyo have been developing a new approach to football for four years and can now confirm their new system uses Kojima Production's renowned Fox Engine at its core. The team have extended and enhanced Fox Engine to match the bespoke and complex demands of a football title.

Based on six founding standards, the new system has allowed every aspect of PES 2016 to be totally reworked, throwing off the shackles of previous limitations and allowing the PES Productions team to produce a game much closer to their vision of recreating the excitement and variety of a top-level match. The central theme of fluidity is based on the constant moving of players and switching positions which characterises the modern approach to football. PES Productions have looked at how matches ebb and flow, with player individuality key to a team's success, and well-drilled tactics helping underdogs produce giant-killing feats.
Key features


Fresh Gameplay – Exciting advancements


Advanced Collision System – The physicality of the modern game has been realised in PES 2016 with a significantly improved collision system, calculating how players interact, creating a unique outcome depending on type of impact.


Aerial Strength – With the new physicality system, aerial battles are a completely unique experience this year. Use the left stick to battle the opposition to disrupt a larger more powerful player, or find the best position to make the header/volley.


1v1 Control – In PES 2016 the 1v1 player control have been enhanced, offering a wide range of movements with the existing controls. Response times have been improved allowing players to manoeuvre in tight situations, which also benefits the upgraded feint moves that allow sudden directional change that can cause defenders to lose their balance. The 1 on 1 situations now offer a great leap in exciting table-turning outcomes. Just as the real pitch offers opportunities for those brave enough to perform, players can pull off precise action, flexibly manoeuvre and pull away from the defender. Technique and timing lead to the defender to lose his balance, and creates great chances just as you pictured


Perfect Defence – Performing a tackle at the perfect time will powerfully shove the player out of the way to secure the ball. The ball will immediately be yours, creating direct turnarounds and counter opportunities.


Intelligent Player AI – 2-3 player combination play will be available by the improved concept of team strategy, which depends on the type of tactic you set for your team. Players no longer are reliant on manually triggering a 1-2, with teammates intelligently running off passes into space.


Goal Keeper ID – In a bid to improve quality and add unique individuality in performance, new goal keeper parameters have been added, that now vary in Catching, Clearance, Collapsing and Deflecting. This adds character to the players, who you can count on catching the ball rather than punching, or are better at stopping close range shots.Celebration Control – New for the series, players have full control over goal celebrations to maximize their excitement when scoring! Prompts appear after a goal to trigger a trademark celebration, or unique actions at the press of a button.


Fundamental Changes – New significant improvements across key modes and features New Master League – The famous and hugely popular Master League sees a total revamp, allowing users to immerse themselves in the managerial world of soccer. Every element has been redesigned or reworked, from the vibrant and involving menus to the new and exciting player transfer system, PES 2016 see one of the series most integral modes redefine the single player experience.


New Visuals – Incorporating the many advancements of Fox Engine the visuals have seen a huge upgrade. See the rain splash as players slide in to win possession, or the turf kick up as you strike the ball into the top corner. New night-time lighting and real turf textures add to some of the many improvements.


Dynamic Weather – For the first time in the PES series dynamic weather has been introduced, with the chance of rain starting during the game. Combined with the ever more realistic ball physics, the rain changes how the game can be played with passes speeding up, and players less skilled to struggle with trapping. The defender taken by the 1 on 1 will be covered with pitch blades by slipping and falling. This feature is applied to all offline modes including the Master League, becoming an important element to decide the outcome of the match.


Human Motion – Seeking to humanize player movement, 3x new animations have been added to bring the in-game superstars to life. Goalkeepers have seen an abundance of save animations added, while outfield players shoot, pass, dribble and tackle in a countless variety depending on the situation. Players complain when a foul isn't given, or lament a teammate when a pass isn't made when in open space. The new 1v1 control also benefits from this, with players being able to fool their opponents with shimmies and feints, that can result in causing the opposing player to lose his balance and fall in the wrong direction!


New Ball Physics – The past few years has seen the series make huge advancements in ball physics, and for PES 2016 new levels of realism have been reached. Each spin, bobble and ricochet has been calculated using real ball physic data, helping keep every moment in every game unique and unpredictable.


Warning! This product cannot be purchased and activated in the following countries: Japan, China, Albania, Belarus, Bosnia and Herzegovina, Myanmar, Congo, Cuba, Islamic Republic of Iran, Iraq, Cote D'Ivoire, Liberia, Macedonia, Montenegro, Serbia, Samoa, Syrian Arab Republic, Zimbabwe, Vietnam, Georgia, Palestinian Territory, Afghanistan, Aland Islands, American Samoa, Andorra, Antarctica, Aruba, Bangladesh, Bouvet Island, British Indian Ocean Territory, Burundi, Cameroon, Central African Republic, Christmas Island, Cocos (Keeling) Islands, Comoros, Cook Islands, Djibouti, Equatorial Guinea, Eritrea, Ethiopia, Falkland Islands (Malvinas), Faroe Islands, French Guiana, French Polynesia, French Southern Territories, Gabon, Gibraltar, Greenland, Guadeloupe, Guam, Guernsey, Guinea, Haiti, Heard Island and McDonald Islands, Holy See (Vatican City State), Isle of Man, Jersey, Kiribati, Lesotho, Libya, Maldives, Marshall Islands, Martinique, Mayotte, Monaco, Morocco, Nauru, Curacao, New Caledonia, Niue, Norfolk Island, Northern Mariana Islands, Pitcairn Islands, Puerto Rico, Reunion, Rwanda, Saint Helena, Saint Pierre and Miquelon, Samoa, San Marino, Somalia, South Georgia and the South Sandwich Islands, Svalbard and Jan Mayen, Timor-Leste, Togo, Tokelau, Tonga, Tuvalu, United States Minor Outlying Islands, Vanuatu, British Virgin Islands, Wallis and Futuna, Western Sahara and Zambia.

Release date: 2015-09-16
System requirements
System requirements
Below are the minimum and recommended system specifications for Pro Evolution Soccer 2016 Steam Key GLOBAL. Due to potential programming changes, the minimum system requirements for Pro Evolution Soccer 2016 Steam Key GLOBAL may change over time.
Minimal requirements
Processor

1.8 GHz - Intel Core 2 Duo

Graphics

nVidia GeForce 8800 / ATI Radeon X1600 / Intel HD Graphics 3000

Memory

1 GB RAM

Disk space

9 GB

System

Windows Vista (SP2) / 7 (SP1) / 8 / 8.1 / 10
Recommended requirements
Processor

Intel Core i3 530

Graphics

nVidia GeForce GTX 260 / ATI Radeon HD 4850 / Intel HD Graphics 4000

Memory

2 GB RAM

Disk space

9 GB

System

Windows Vista (SP2) / 7 (SP1) / 8 / 8.1 / 10
Languages
Languages
Portugese-Brasil, Czech, German, Spanish, French, Italian, Korean, Russian, English