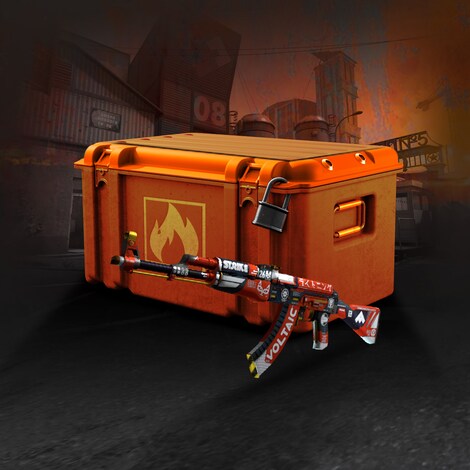 1/1
GLOBAL version
Spectrum Case Steam Key GLOBAL
You can win:AK-47 | BloodsportUSP-S | Neo-NoirM4A1-S | DecimatorAWP | Fever DreamCZ75-Auto | XiangliuUMP-45 | ScaffoldGalil AR | Crimson TsunamiM249 | Emerald Poison DartMAC-10 | Last DiveXM1014 | SeasonsDesert Eagle | O ...
You must be logged in to add products to your wishlist.
Product description
Product description
You can win:


AK-47 | Bloodsport


USP-S | Neo-Noir


M4A1-S | Decimator


AWP | Fever Dream


CZ75-Auto | Xiangliu


UMP-45 | Scaffold


Galil AR | Crimson Tsunami


M249 | Emerald Poison Dart


MAC-10 | Last Dive


XM1014 | Seasons


Desert Eagle | Oxide Blaze


Five-SeveN | Capillary


P250 | Ripple


WARNING! KEYS WILL BE VALID ONLY TWO WEEKS
 
In order to activate and receive your skin:
1) Copy the code that you've received from G2A after purchase
2) Go here: https://www.g2a.com/in-game-actv 
3) Enter the code received from G2A
4) Enter your trade link and click 'Activate your key'
Finally, you simply have to accept the trade offer on your Steam account
 
Please note: To receive your skins, your inventory must be set to public, and your account should have no exchange restrictions set.