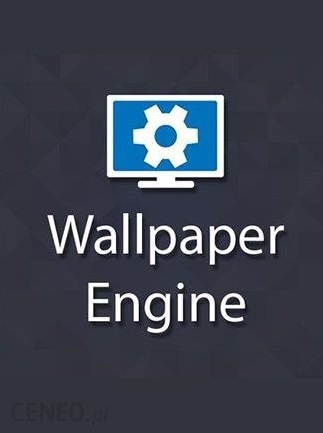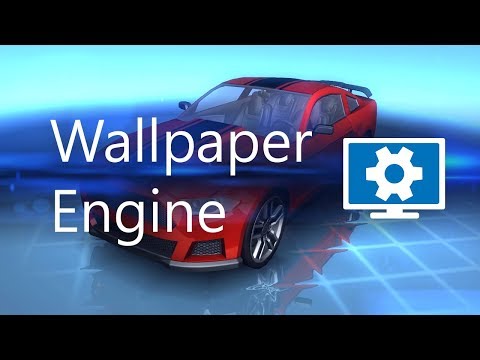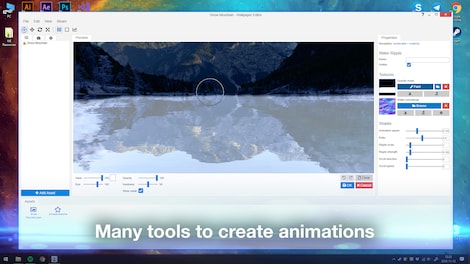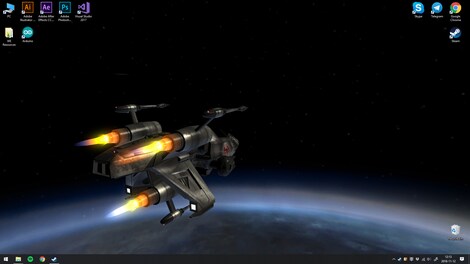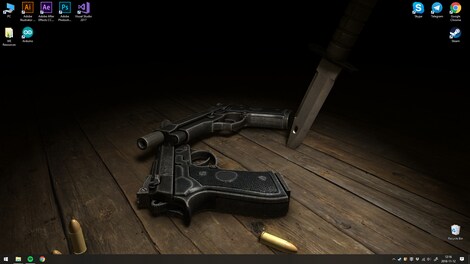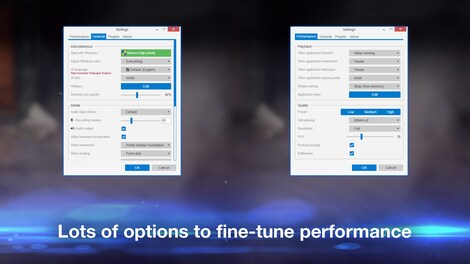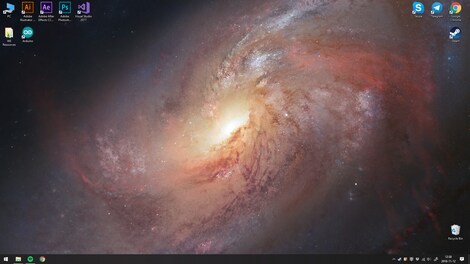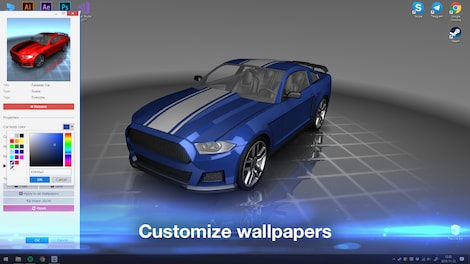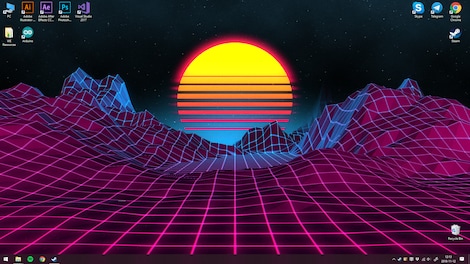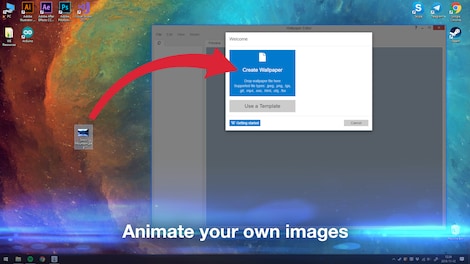 1/10
GLOBAL version
Wallpaper Engine Steam Gift GLOBAL
Wallpaper Engine is a very interesting application for PC which you can find on Steam. Currently available in the early access, the application allows you to create your own wallpapers. Yes, you hear us correctly. Thanks to the Wallpaper Engine you are able to make your own live wallpaper for your computer
Product description
Product description
There are many applications capable of creating or modifying your wallpapers. Hence, the question which you might ask: why should I invest in the Wallpaper Engine? The answer on this question is relatively simple. Wallpaper Engine is a great choice due to the sheer number of possibilities it offers to you. In the Wallpaper Engine you can create 3D animations and then use them as your wallpaper. You can make live videos, create the animated background, and more.
As you can see, there is a world of endless possibilities just waiting for your grasp. Do you want to know how great this engine is? Just visit the Steam workshop for the Wallpaper Engine and look at a few works created by users of this program. You will be amazed.
You can use websites, animations and more!
Wallpaper Engine can be also used to allow you make your desktop alive thanks to the real-time graphics, website etc. You can also import HTML files as well as video files from websites, in order to create your own wallpaper. The program works great with various systems but it was mostly tested on the Windows 10. The program is quite intelligent. Hence, it is able to pause the animation when you play games on Steam in order to save the performance of your PC.. Who knows, maybe thanks to this program you will be able to create a really great wallpaper for yourself and your friends?
Opinions and reviews
We checked the early access reviews of the Wallpaper Engine in order to see if this program is really good. Most opinions of Steam users about the application were positive. In other words, it seems that the program is a really good choice. Take your time and create your own complex wallpaper. Thanks to this you can start your career as a graphic designer. It will be a good place to gain a little bit of experience.
Key features
Wallpaper Engine enables you to use live wallpapers on your Windows desktop. Various types of wallpaper are supported, including 3D and 2D animations, websites, videos and even certain applications. Choose an existing wallpaper or create your own and share it on Steam Workshop!
More features
Bring your desktop alive with realtime graphics, videos, applications or websites. 
Personalize your wallpapers with your favorite colors. 
Support for many aspect ratios and native resolutions including 16:9, 21:9, 16:10, 4:3. 
Support for multi monitor environments. 
Wallpapers will pause while playing games. 
Create your own wallpapers with the Wallpaper Editor. 
Use the Steam Workshop to share your wallpapers. 
Can be used in parallel to any other Steam game or application.
If you want to create your own live wallpaper then Wallpaper Engine is going to allow you to do this.
Create interactive wallpapers which you can control easily with your own mouse.
Make your desktop alive.
Provide your friends with wallpapers you created.
Have fun with endless possibilities given to you by this application.
Windows N versions require the 'Media Feature Pack' from Microsoft. Aero must be enabled on Windows 7. High contrast mode is not supported.
Ordered game you can receive by third party site. In such case, please follow instructions attached to your order.
Release date: 2016-10-10
System requirements
System requirements
Below are the minimum and recommended system specifications for Wallpaper Engine Steam Gift GLOBAL. Due to potential programming changes, the minimum system requirements for Wallpaper Engine Steam Gift GLOBAL may change over time.
Minimal requirements
Processor

1.66 GHz Intel i5

Graphics

HD Graphics 4000

Memory

1024 MB RAM

Disk space

512 MB

System

Windows 7 (with Aero), 8.1, 10
Recommended requirements
Processor

2.0 GHz Intel i7

Graphics

NVIDIA GeForce GTX 660, AMD HD7870, 2 GB VRAM

Memory

2048 MB RAM

Disk space

1024 MB

System

Windows 8.1, 10