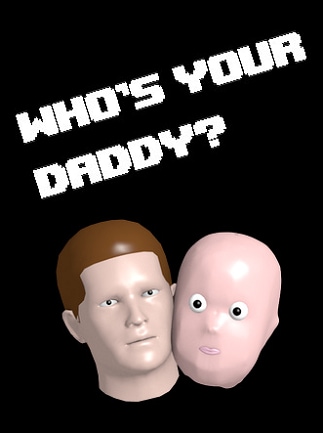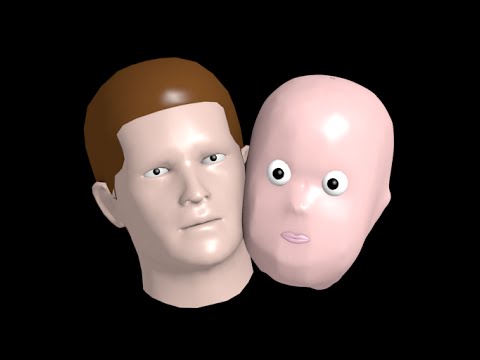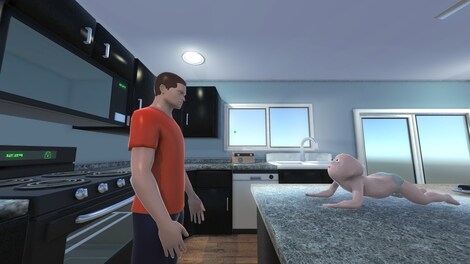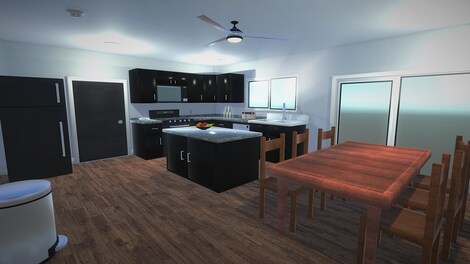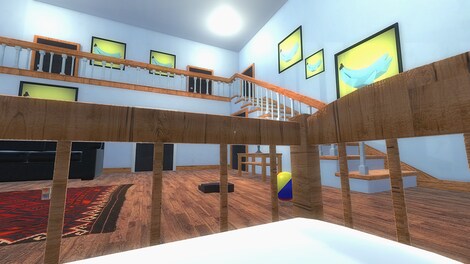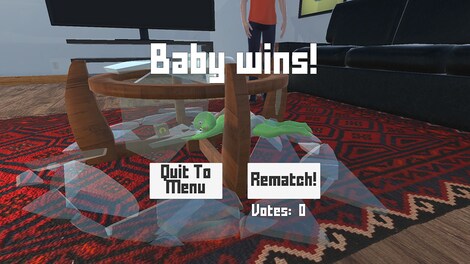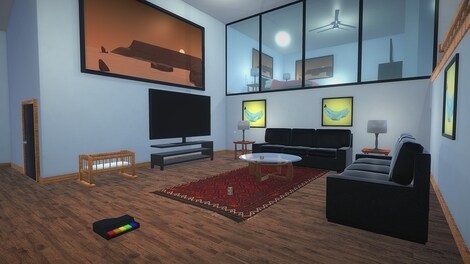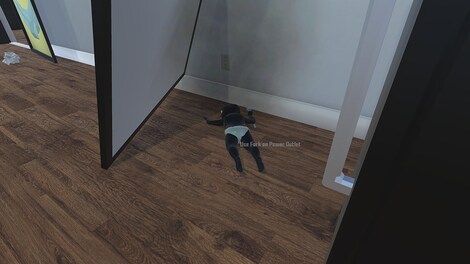 1/8
GLOBAL version
Who's Your Daddy Steam Key GLOBAL
Who's Your Daddy is a really weird and funny FPP indie game created by the Evil Tortilla Games Studio. The game focuses primarily on showing you how hard it is to be a father. The strongest point of this product is the fact that it does not takes itself seriously. It is a comedy aimed at making both you and your friends, laugh.
Product description
It is a comedy aimed at making both you and your friends, laugh. You can believe us that you really are going to laugh. Especially if you are going to play with your friends or family. Doubly so if they have children themselves.

Simulation genre game about father
Well, it is not an easy task to describe what Who's Your Daddy really is. The game is the closest to the simulation of a father and child created yet for casual gamers. The game plot is really simple. You play as either a father or a child. If you are a father, then your main task is to take care of the baby.
You need to catch the baby and focus on not allowing it to harm itself. However, if you are a child then your task is even funnier. Your main aim in this case is to cause as much destruction and mayhem as possible. It is a multiplayer, one versus one game when one player takes the role of a baby while the second is a father.
Furthermore, the game is in FPP so you are going to fully see the destruction and mayhem. We strongly recommend to you to play with your family or friends. You are going to have so much fun. However, you should keep one thing in mind. If you ever wanted to have a baby, well, this game is going to encourage you to question that idea.
Gameplay and modes
We've already briefly described basis of the gameplay. As it was mentioned before Who's Your Daddy puts you either in the shoes of baby or a father. Each character acts differently. As a child you are going to use your stealth ability as well as small posture to get behind your daddy. Father on the other hand is much bigger and faster than a child. Hence as a father you have to use this ability to catch the child. An interesting part of the game are house chores. He can for example clean up toys or change the smoke alarm battery to gain special powers. One of the most interesting powers is Peak-A-Boo. This power allows you to be invisible.
You need to learn how to utilize these powers in order to be able to catch the little baby. You cannot allow it to roam freely through the house. A few seconds are enough for the child to kill itself. Imagine the anger of your wife if the child dies. Furthermore, the game has a few modes. For example a Daddy's Nightmare Mod. This mod puts one daddy against three babies. Yes, a real nightmare. Besides it is already a night and power suddenly went out. Even standard mod is hard. Especially if the child knows how to avoid you.
Receptions
We decided to check for you, receptions and general opinions of gamers about this title. After all, you never heard about a similar game before. Many players loved the idea but they pointed out, that it needs more developing with following updates.
Key features
Become a daddy and try to save your child from a demise.
Become a child and try to cause as much mayhem as possible.
Enjoy randomized locations and a lot of fun.
Use power-ups to gain an advantage against your "enemy".
Release date: 2015-12-23
System requirements
System requirements
Below are the minimum and recommended system specifications for Who's Your Daddy Steam Key GLOBAL. Due to potential programming changes, the minimum system requirements for Who's Your Daddy Steam Key GLOBAL may change over time.
Minimal requirements
Processor

2 GHz

Graphics

1 GB VRAM - GeForce 460/Radeon HD 5850/Intel HD 4600

Memory

4 GB RAM

Disk space

1 GB HD

System

Windows XP 64