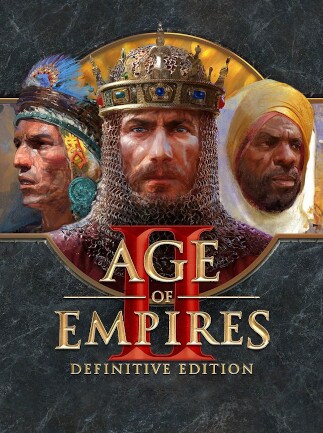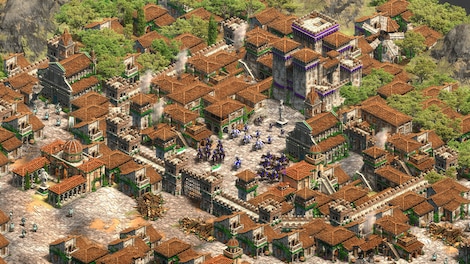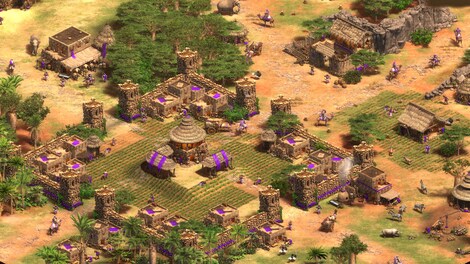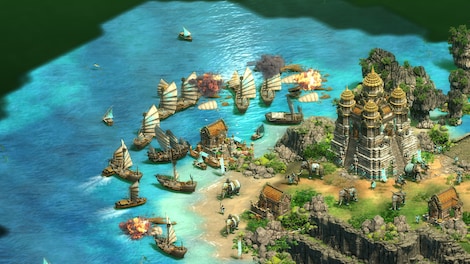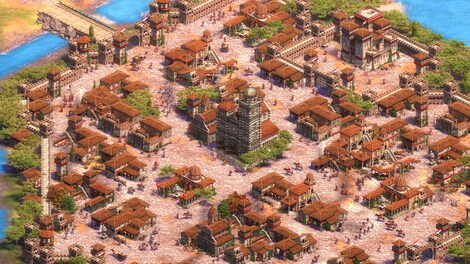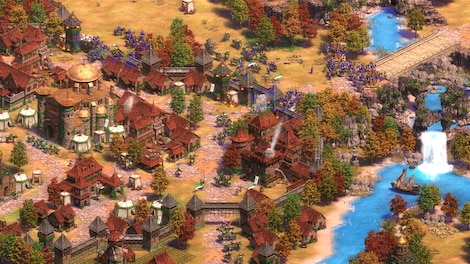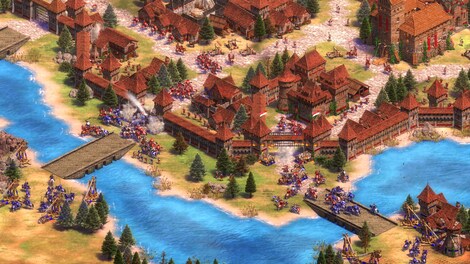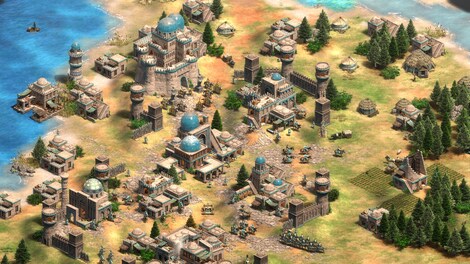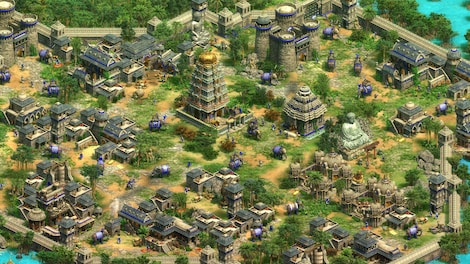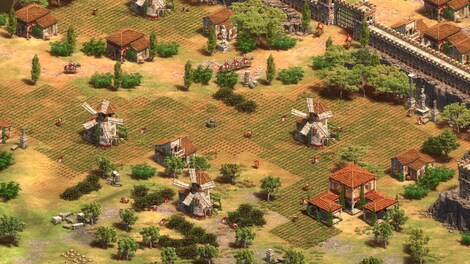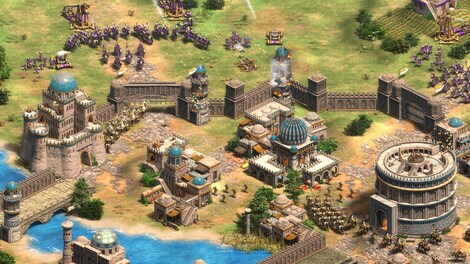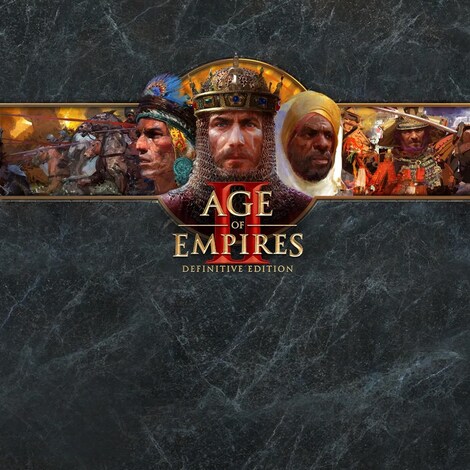 1/12
GLOBAL version
Age of Empires II: Definitive Edition - Microsoft Key - GLOBAL
Rediscover the remastered version of the classic real-time strategy from 1999. Make use of new exciting features and enjoy brand-new content – play in 4K, beat brand-new campaigns, and enjoy full mod support.
Product description
Age of Empires II: Definitive Edition is a remastered edition of the real-time strategy video game called Age of Empires II which was released back in 1999. The Definitive Edition offers an original AoE II experience enriched with multiple features and additions that make the game much more enjoyable to play in the modern times, as players are now more demanding than they were when AoE II was originally released. These include the 4K support, an in-game zoom option, a set of useful built-in mods and mod support, online matchmaking features, and more. The game was developed by Forgotten Empires, Wicked Witch Software, and Tantalus Media, and it's released in November 2019 by Xbox Game Studios.
Story
The game does not have a strict story, but it comes with several different campaigns, and each of them focuses on a different civilization. Campaigns consist of a series of scenarios that are based on historical or mythical events, and they also feature cinematic cutscenes. You will be able to follow Celts, Mongols, Huns, Aztecs, and more, including four completely new civilizations that were made exclusive to the Definitive Edition as a part of The Last Khans content expansion.
Gameplay
The core gameplay in Age of Empires 2 Definitive Edition didn't change too much when compared to the original AoE II game. It's still a good old real-time strategy game, where you need to send workers to gather resources, build your base, recruit an army, make research, and use the technological advantage to surprise and wipe out your enemies.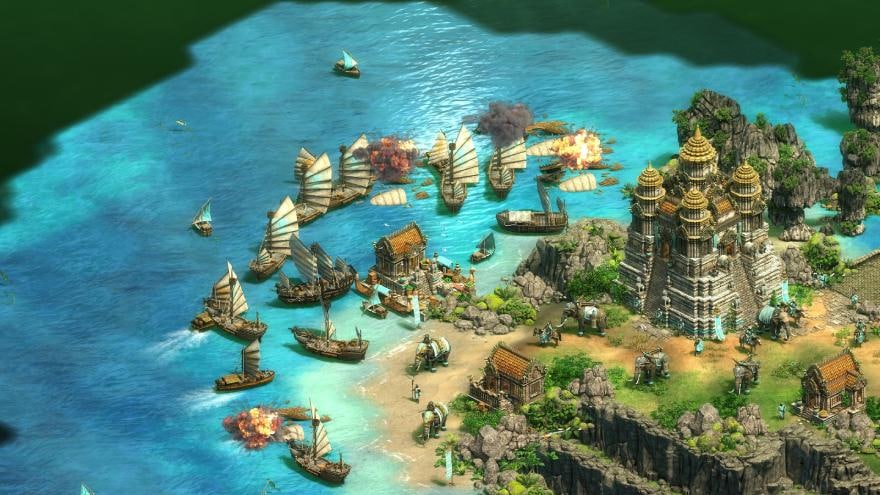 There are, however, certain changes and improvements, that especially the returning players should be aware of. These include balance changes based on the community feedback, simultaneous research and unit build queues, and an ability to auto-reset fish traps. There are also certain useful built-in mods available out-of-the-box, such as the grid mode and small tress, which is very convenient.
It's also worth mentioning an introduction of a new AI, which, unlike the old one, does not resort to simple cheating. Now it's fair and just plays smart, providing a much greater challenge for those who enjoy a single-player experience or those who wish to improve their skills before trying to play against other people online.
Game Modes
The game offers single-player scenarios and campaigns, as well as multiplayer skirmishes that can be competitively played online with other people. Definitive Edition comes with some important improvements in multiplayer, namely matchmaking features, integrated leaderboard and ladder, and support for crossplay between Steam and the Microsoft Store, allowing players to play together no matter the platform.
Reception
According to the pre-release reviews, the Definitive Edition of Age of Empires 2 is going to meet or even exceed critics' expectations. Reviewers mostly agreed that the strongest point of the Definitive Edition is the introduction of certain new features and quality of life additions without sacrificing the spirit of the original game. This means it is still a good old AoE II game, but it much better fits the modern times now.
Key features
Rediscover the iconic real-time strategy game in its full glory with Definitive Edition
Enjoy the smooth high-quality graphics and animations as they were recreated from the ground up to support full 4K resolution
Use the zoom function to switch the view based on the amount of precision you currently need
Play 4 completely new civilizations and conquer 3 brand-new campaigns
Boost your morale with an enhanced version of the fully remastered soundtrack
WARNING!
This version is for
Microsoft Store
only, it
CANNOT
be activated on Steam platform.
In order to activate your product please follow this guide:
Visit redeem.microsoft.com.
Log in to your account.
Enter your code and click 'Next'.
Confirm your activation by clicking 'Continue'.
Proceed with the instruction on screen (you can find and install your game from Microsoft Store).
Release date: 2019-11-14
System requirements
System requirements
Below are the minimum and recommended system specifications for Age of Empires II: Definitive Edition - Microsoft Key - GLOBAL. Due to potential programming changes, the minimum system requirements for Age of Empires II: Definitive Edition - Microsoft Key - GLOBAL may change over time.
Minimal requirements
Processor

Intel Core 2 Duo or AMD Athlon 64x2 5600+

Graphics

NVIDIA® GeForce® GT 420 or ATI™ Radeon™ HD 6850 or Intel® HD Graphics 4000 or better with 2 GB VRAM

Memory

4 GB RAM

Disk space

30 GB available space

System

Windows 10 64bit

Other

directx: Version 11
Recommended requirements
Processor

2.4 Ghz i5 or greater or AMD equivalent

Graphics

Nvidia® GTX 650 or AMD HD 5850 or better

Memory

8 GB RAM

Disk space

30 GB available space

System

Windows 10 64bit