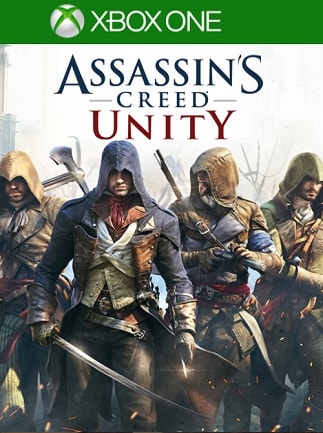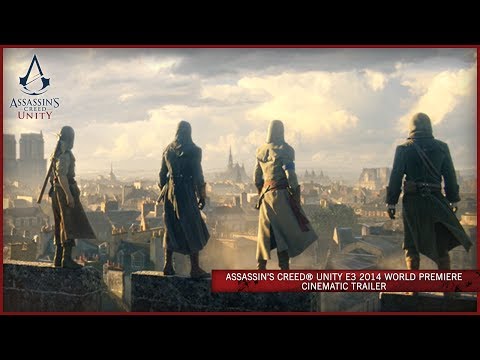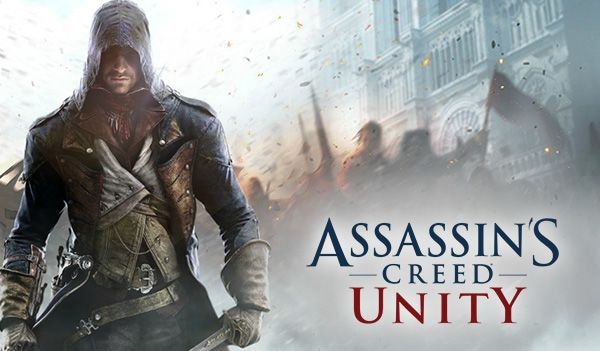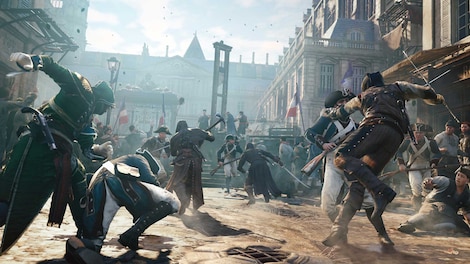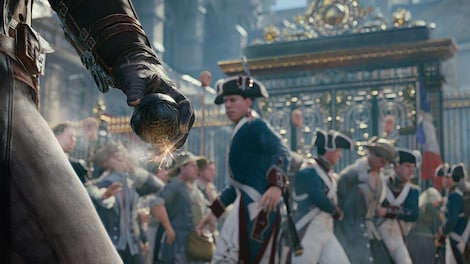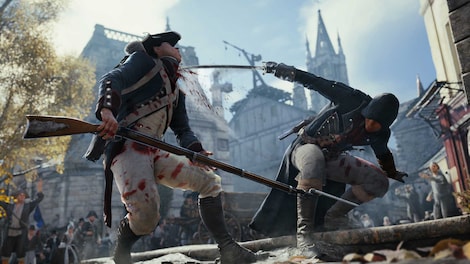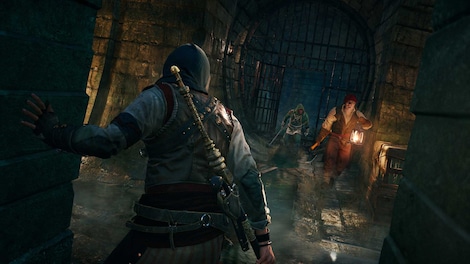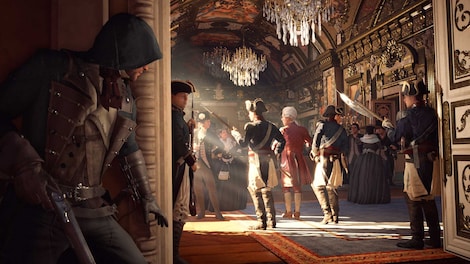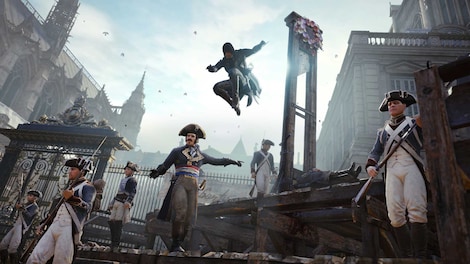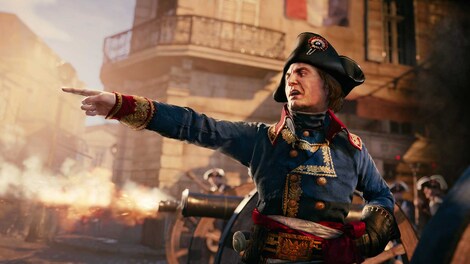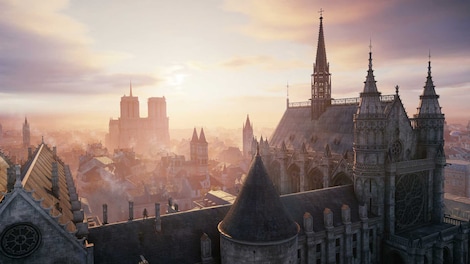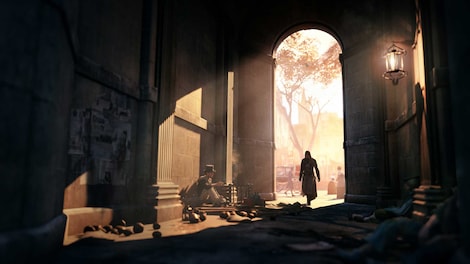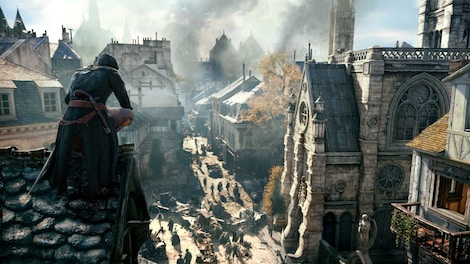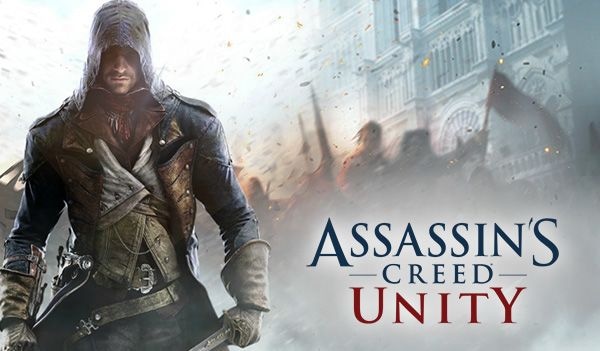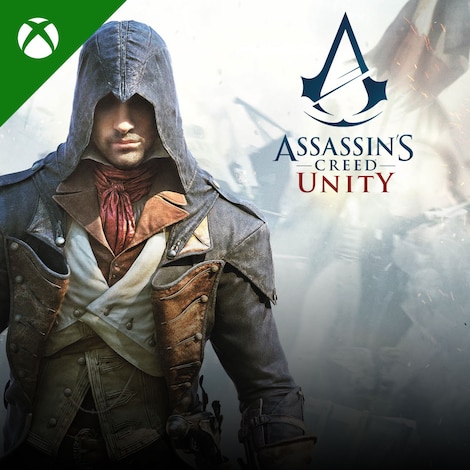 1/16
GLOBAL version
Assassin's Creed Unity XBOX LIVE Xbox One Key GLOBAL
Viaja a los tiempos de la Revolución Francesa. Experimenta esta época confusa como Arno, un asesino recientemente reclutado con una infancia complicada. Assassin's Creed Unity (Xbox One) trae la franquicia de vuelta a Eu ...
Selected offer from:
Price
126.83 ARS
1995.31 ARS
93%

OFF
Money Back Guarantee
You must be logged in to add products to your wishlist.
Buy it in a bundle, pay less: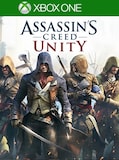 Assassin's Creed Unity XBOX LIVE Xbox One Key GLOBAL
GLOBAL
Offer from: Keytesco_trade_technology
Free G2A PLUS 1 Month
169.79 ARS
Ofertas: 22
Ofertas con envío inmediato

Up to 24h delivery offers
Descripción del producto
Viaja a los tiempos de la Revolución Francesa. Experimenta esta época confusa como Arno, un asesino recientemente reclutado con una infancia complicada. Assassin's Creed Unity (Xbox One) trae la franquicia de vuelta a Europa, a una ciudad de París magníficamente recreada.Tanto las misiones principales como un elevado número de actividades hacen de Assassin's Creed Unity un juego que te mantendrá enganchado por horas.
Una ciudad viva que respira
Assassin's Creed Unity lleva a los jugadores a la época revolucionaria de París. Ubisoft ha recreado una gran ciudad llena de vida. Un diseño de nueva generación ha permitido colmar las calles con PNJ (personajes no jugables) a una escala jamás vista en una franquicia de juegos.La ciudad en sí misma es el resultado de un trabajo detallado que supera todo lo que se ha visto hasta ahora en Assassin's Creed. Extensas áreas de París, interiores de edificios que pueden ser explorados y monumentos recreados casi a una escala 1:1 hacen que el París representado en Assassin's Creed Unity parezca lo más real posible en un videojuego.
Jugabilidad renovada
El juego Assassin's Creed Unity ha sido desarrollado según fórmulas ya conocidas por cualquier aficionado de Assassin's Creed Unity. El desplazamiento transversal es más rápido y cómodo con movimientos más acelerados y con un botón expresamente asignado para bajar por los muros. Unity también incorpora la escalada diagonal. Escalar edificios nunca ha sido tan fácil y agradable. ¡Incluso puedes entrar en los edificios!El combate ha sido rediseñado y convertido en una experiencia más desafiante, y el sigilo se ha ampliado con un sistema de cobertura que te permite estar fuera de la vista. Finalmente, los asesinos pueden literalmente trabajar en la oscuridad para servir a la luz.
Asesinatos desarrollados
Mientras que en las últimas entregas tus contratos han requerido una actitud determinada, Assassin's Creed Unity, te permitirá elegir tu propio camino. Algunas soluciones son mejores que otras, pero ninguna se te prohíbe. Encuentra caminos alternativos hacia tu objetivo, elige tu arma, haz un reconocimiento de los obstáculos y de los enemigos y asesta un golpe perfecto.Assassin's Creed Unity te proporcionará más libertad que nunca en la historia de toda la franquicia.
Actividades numerosas
AC Unity asume la tradición de AC, por la que se proporciona a un jugador una multitud de actividades que puedan ser realizadas aparte de la historia principal. Invierte en la ciudad, encuentra cofres ocultos y adivina cómo abrirlos. Resuelve casos misteriosos de asesinatos, aprende e investiga la historia francesa para descifrar los enigmas de Nostradamus, colecciona armas y armaduras... Assassin's Creed Unity tiene mucho contenido accesible casi en todo momento: París se abre a tu paso desde el principio del juego.
Misiones en cooperación
Los asesinos trabajarán en grupos y Unity te permitirá hacer exactamente lo mismo. Forma un equipo con tres amigos, como máximo, y enfréntate a misiones especiales que puedan resultar demasiado difíciles para emprenderlas solo. Asegúrate de mantener una buena comunicación y cooperación porque los errores no se olvidarán fácilmente. Haz que tus amigos te ayuden y todos saldréis beneficiados.
Key features
Assassin's Creed Unity es un viaje de vuelta a Europa tras las aventuras en el Caribe y América del Norte. Una ciudad extensa, grandes multitudes, una increíble atención al detalle y mucho más convierte a este juego en una experiencia valiosa, que no te puedes perder, sobre todo si eres aficionado de la arquitectura francesa o de la franquicia de Assassin's Creed.
Características de Assassin's Creed Unity
Ciudad grande repleta de detalles – el París presentado en el Assassin's Creed Unity ocupa un terreno grande, ha sido recreado con mucho detalle y está lleno de PNJ para dar una impresión de vida real.
Sigilo encubierto – podrás usar la cobertura para esconderte tras tus enemigos y así llegar silenciosamente a zonas habitualmente inaccesibles o para ejecutar un asesinato rápido.
Condiciones flexibles de asesinatos – encuentra tu propio camino para destruir objetivos. Todo irá bien siempre y cuando cumplas tu plan.
Personalización ampliada del personaje – además de las desarrolladas opciones estéticas, Arno sufrirá una evolución no lineal de sus habilidades y de su equipamiento que afectará a sus atributos.
4–jugadores en cooperación – forma un grupo con amigos y enfréntate a misiones especiales para obtener beneficios extra.
Warning! Assassin's Creed Unity (Xbox One) CANNOT be activated and played in Japan.
Assassin's Creed Unity is a digital product – no box included. The price applies to a digital version of the product.

Release date: 2014-11-13
Idiomas
Idiomas
DE, ES, FR, IT, PL, RU, UK
Age restrictions
Age restrictions


Este producto contiene elementos de



Ganar 3.17 ARS cada vez que alguien compra este producto usando su reflink.