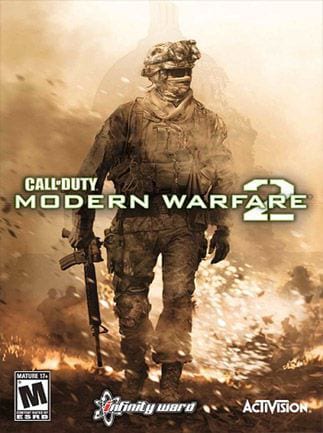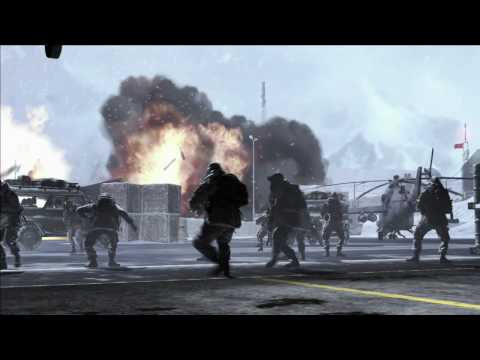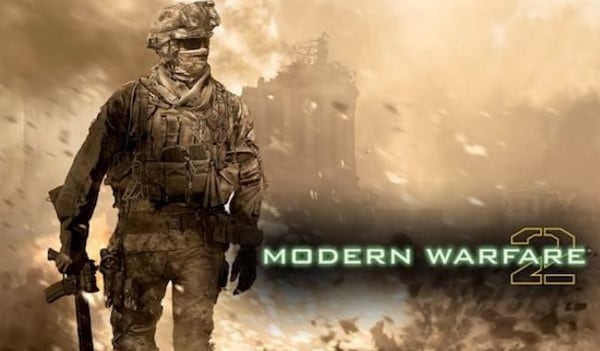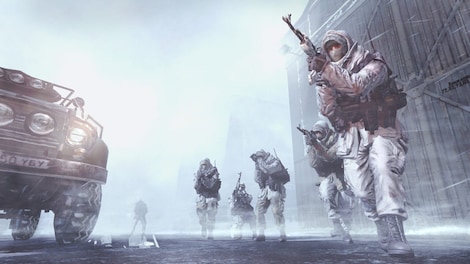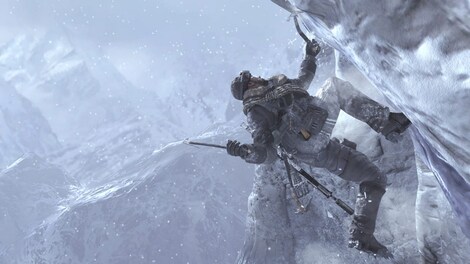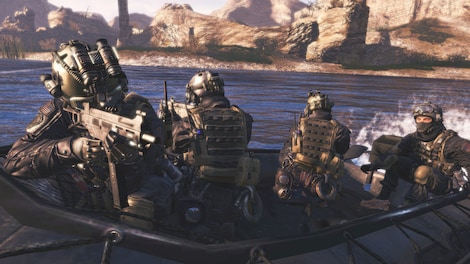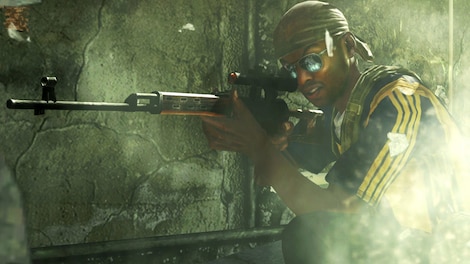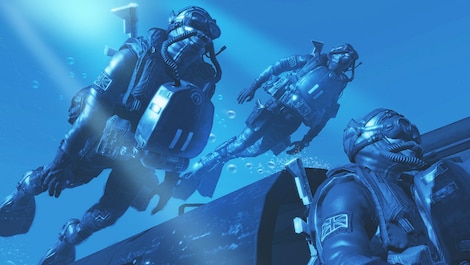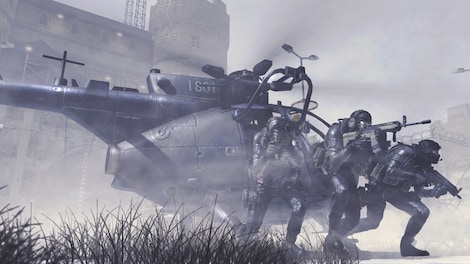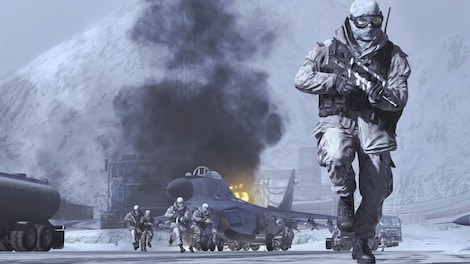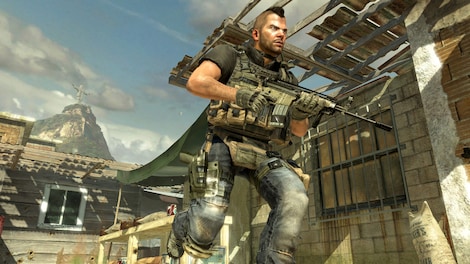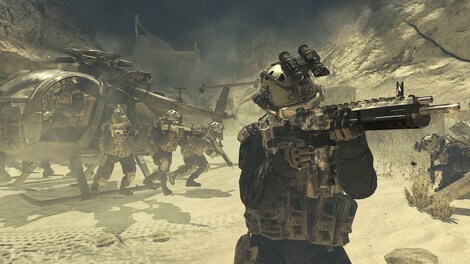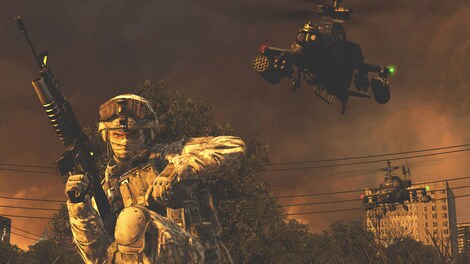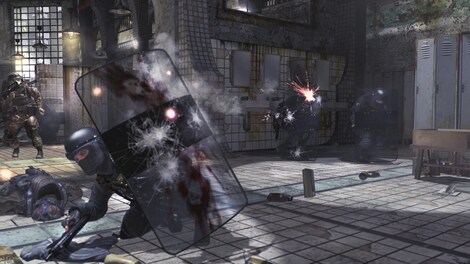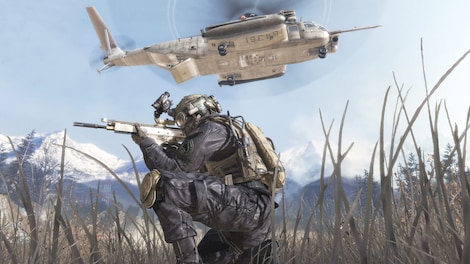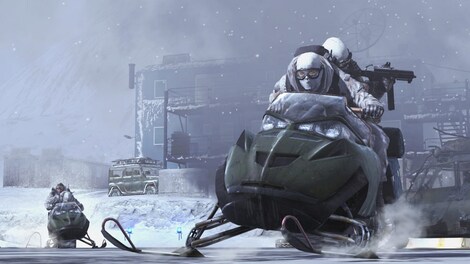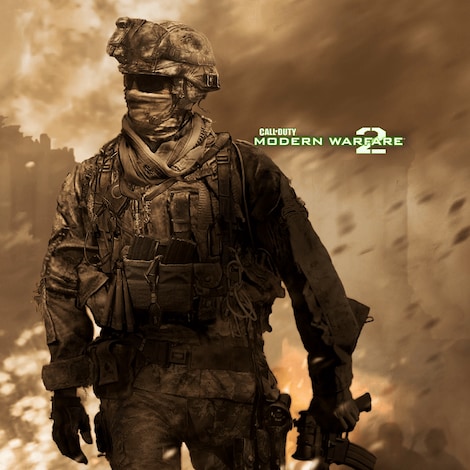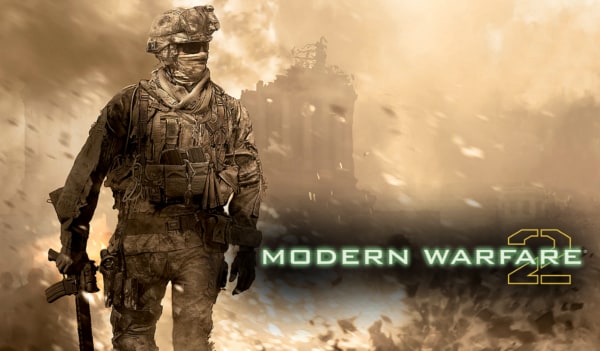 1/19
GLOBAL version
Call of Duty: Modern Warfare 2 Steam Key GLOBAL
¡Espectáculo! ¡Explosiones! ¡Una historia retorcida que te dejará totalmente confundido! Call of Duty: Modern Warfare 2 te trae una apasionante diversión con tres sabores diferentes. Si pensaste que CoD 4: Modern Warfare ...
Selected offer from:
Price
1022.39 ARS
1330.99 ARS
23%

OFF
Money Back Guarantee
You must be logged in to add products to your wishlist.
Descripción del producto
¡Espectáculo! ¡Explosiones! ¡Una historia retorcida que te dejará totalmente confundido! Call of Duty: Modern Warfare 2 te trae una apasionante diversión con tres sabores diferentes. Si pensaste que CoD 4: Modern Warfare fue chula, MW2 será justo el juego que llenará el vacío que han dejado en tu colección las versiones anteriores.
Modern Warfare 1 la historia continua
CoD:MW2 presenta las consecuencias de eventos de la primera entrega de Modern Warfare. Imran Zakhaev ya es historia pero esto no significa que los problemas se hayan acabado. Durante estos cinco años y desde el final de MW1, la mano derecha de Zakhaev, Vladimir Makarov, ha estado cultivando su sueño de convertirse en líder. Y ahora resulta que es incluso mucho más peligroso. Lucha, infíltrate, aplasta sus fuerzas y asegúrate de que cada persona reciba la justicia que merece.¿Estarás lo suficientemente curtido como para hacer todo lo posible y luchar contra un grupo terrorista?
Un juego extraordinariamente distinto
Tal y como presenta la historia del juego, quedarte atrapado en el mismo sitio no es algo conveniente cuando estás luchando contra un grupo terrorista internacional. Modern Warfare 2 lo sabe, por lo que con el juego te llevará a muchos sitios, exóticos y extrañamente familiares. Nunca te quedarás en el mismo lugar tanto tiempo como para que te puedas hartar.Misiones ocultas, tiroteos impresionantes y mucho más te esperan en el juego CoD: Modern Warfare 2. Por eso, toma tu mando y a la tarea, soldado. El mundo necesita que lo salves.
Operaciones especiales
Si te gusta jugar con un amigo, operaciones especiales es el modo de juego que estás esperando. Forma un dúo y enfréntate a aquellos retos que sean demasiado difíciles para un solo soldado.Escabúllete tras las líneas enemigas mientras tu compañero distrae a tus oponentes con una mini-arma. Agarra tus rifles de francotirador y desde la lejanía siembra la muerte en tus objetivos de la forma más letal. Lucha para contrarrestar oleadas de enemigos con solo un uso limitado de armas. Hay para todo el mundo y está repartido en cinco categorías temáticas.Los retos y la variedad del juego te mantendrán enganchado por mucho tiempo, lo que supone un verdadero regalo para todo aficionado a los juegos cooperativos.
Intenso modo multijugador
El sistema de multijugador en Call of Duty: Modern Warfare 2 (PC) mejora cualquier versión anterior. Hay disponibles armas nuevas en el arsenal y las armas antiguas han sido revisadas para asegurar que estén a la altura de las circunstancias. Y la mejor parte: Ventajas (Perks).¡Ahora las Ventajas te ayudarán a subir de nivel con más facilidad y te aportarán habilidades secundarias para que tu experiencia de juego sea incluso más impresionante! ¡Sé increíble y mejora tus habilidades, y si no tienes mucha suerte, siempre podrás utilizar Deathstreaks para reducir las desigualdades!¿Estás cansado del suministro genérico de armamento? Personaliza tu recompensa. Los pulsos electromagnéticos (EMP por sus siglas en inglés), radares e incluso las armas nucleares no se quedarán fuera de tu alcance, siempre y cuando puedas conseguir una puntuación alta que te permita obtenerlos. La pregunta es: ¿Serás tan letal como para conseguirlo?
Key features
Call of Duty: Modern Warfare 2 es una excelente continuación del apasionante e intenso Call of Duty 4. Una variada y rápida campaña de un solo jugador, emocionantes retos de juego cooperativos y una tensa y excitante versión multijugador, todo en un solo paquete. ¿Cómo no amarlo?
Características de Call of Duty: Modern Warfare 2
Killstreaks – consigue un número suficiente de muertes sin perder la tuya y como premio abrirás las puertas del infierno al equipo enemigo.
Deathstreaks – ¿tienes miedo de que jugadores más experimentados te aplasten? Deatrshtreaks te permitirá recuperarte de un excesivo número de muertes.
Operaciones especiales en modo cooperativo – monta un equipo con un amigo y enfréntate a los retos en el modo de Operaciones Especiales. Desde carreras hasta asaltos coordinados, aquí encontrarás diversión sin límites.
Armas nucleares tácticas – el recurso definitivo del sistema Killstreaks. Lanza estas armas a tus enemigos y gana el juego con una gran explosión.
Partitura musical de Hans Zimmer – uno de los maestros de la banda sonora es el compositor de la partitura musical de CoD:MWII. Tenue, altisonante, escalofriante. Zimmer lo puede todo.
Call of Duty: Modern Warfare 2 para la plataforma Steam es un producto digital. No incluye caja física.
Aviso: Este producto tiene protección regional y NO PUEDE ser activado ni jugado en Alemania.

Release date: 2009-11-12
Requerimientos del sistema
Requerimientos del sistema
Below are the minimum and recommended system specifications for Call of Duty: Modern Warfare 2 Steam Key GLOBAL. Due to potential programming changes, the minimum system requirements for Call of Duty: Modern Warfare 2 Steam Key GLOBAL may change over time.
Requisitos mínimos
Processor

3.2 GHz - Intel Pentium 4 / AMD Athlon 64 3200+

Graphics

256 MB VRAM - NVIDIA GeForce 6600GT / ATI Radeon 1600XT

Memory

1 GB RAM

Disk space

12 GB HD

System

Windows XP / Windows Vista
Ganar 25.56 ARS cada vez que alguien compra este producto usando su reflink.