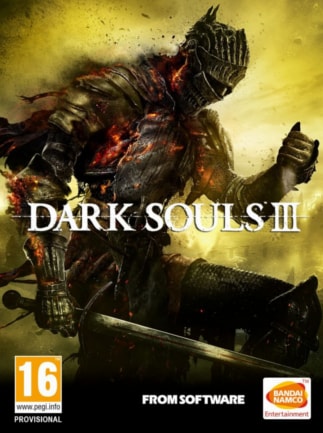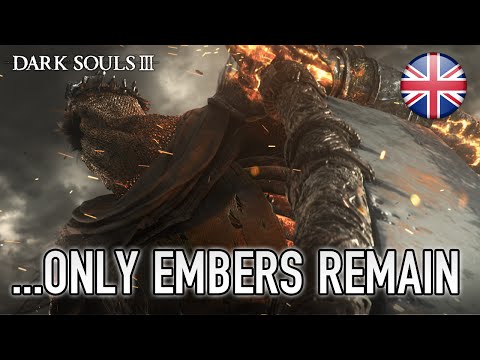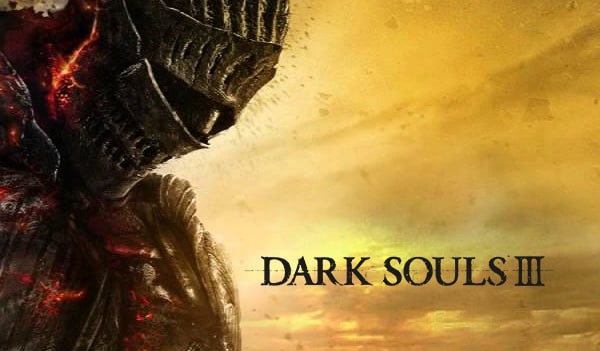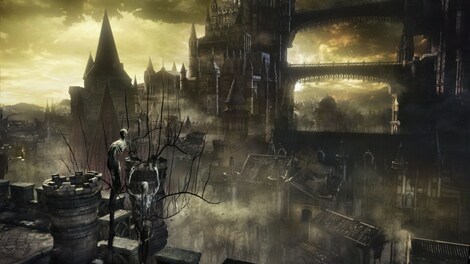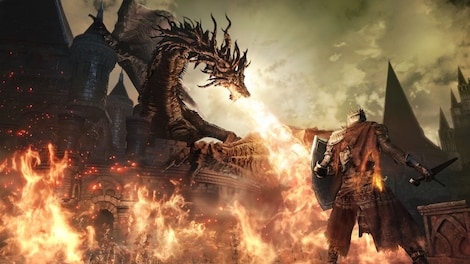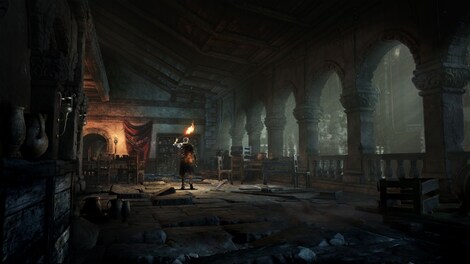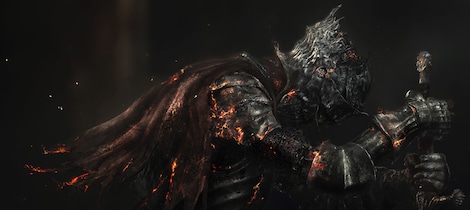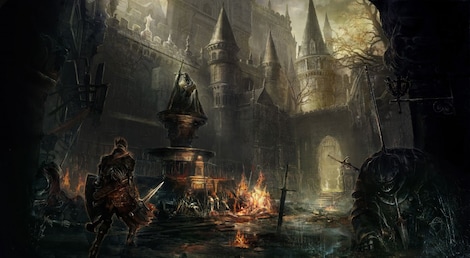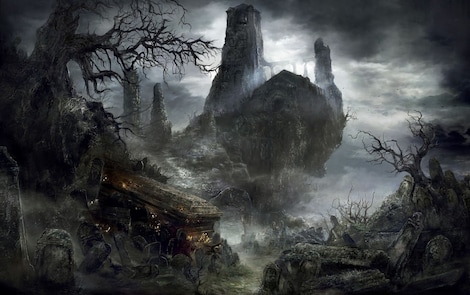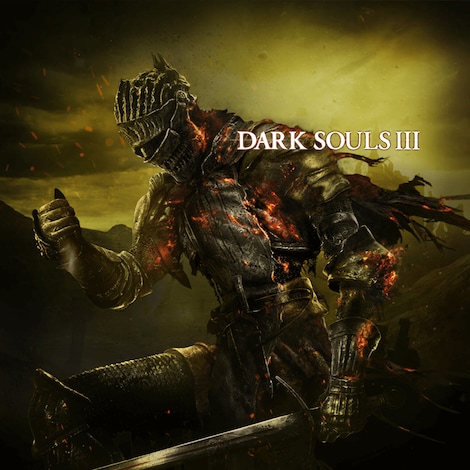 1/10
GLOBAL version
Dark Souls III Steam Key GLOBAL
Dark Souls 3 (PC) is the last entry in the respected series of challenging dark fantasy games. Set in the world of Lothric, you play as the Ashen One, a person who rose from the grave and set out to defeat the powerful Lords of Cinder.
Selected offer from:
Price
1500.92 ARS
5813.08 ARS
−74%
What is a Hot Deal?
A great offer when compared to other sites. Get it fast!
G2A Plus Price
1350.82 ARS
5813.08 ARS
−76%
What is a Hot Deal?
A great offer when compared to other sites. Get it fast!
Money Back Guarantee
Buy it in a bundle, pay less: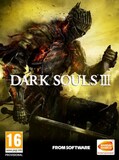 Dark Souls III Steam Key GLOBAL
GLOBAL
1500.92 ARS
5813.08 ARS
−74%
Offer from: Forestgarden
Ofertas: 34
Ofertas con envío inmediato

Up to 24h delivery offers
Descripción del producto
Dark Souls 3 (PC) es la última entrega de la respetada serie de los desafiantes juegos de fantasía oscura. Ambientado en el mundo de Lothric, juegas como una persona que se levantó de la tumba y se dispuso a derrotar a los poderosos Señores de Cinder. Viaja por el mundo a medida que aprendes las dificultades del combate arriesgando algo más que la vida en cada encuentro con enemigos mortales e implacables. Morir es fácil y la cálida bienvenida de las hogueras queda muy lejos.Aprende a utilizar las poderosas artes de combate de tus armas para liberar el verdadero poder oculto que se encuentra en ellas. Descubre artefactos únicos tras los combates con los líderes enemigos y los ataques especiales que los hacen posibles. Invoca el poder de Embers para la ayuda extra que necesitas para sobrevivir la batalla y vencer al enemigo. Lothric no tolerará errores, pero los habilidosos y audaces serán especialmente recompensados.Así que levántate de tu descanso eterno para llevar a los Señores de Cinder a sus tronos y acabar con la maldición. Conviértete en la fuerza del cambio de este mundo brutal. Dark Souls III te espera mientras los incendios se apagan.
Key features
1. Mundo abierto de Dark Souls III – visita una vez más el mundo de fantasía oscura donde el peligro acecha tras cada esquina. Pese a que el mapa es ligeramente más pequeño que en su predecesor, las localizaciones están interconectadas entre sí y se han hecho más grandes para despertar el ansia de exploración.
2. HIstoria – para entender y asimilar por completo el argumento necesitas leer las descripciones de objetos o hablar con los personajes que encuentres. Los desarrolladores también han preparado cerca de una hora de cinemáticas.
3. Crea tu personaje – Dark Souls 3 ofrece 12 clases diferentes entre las que escoger. Además, durante el juego puedes desarrollar tu personaje para que se ajuste a tu estilo de juego.
4. Jugabilidad – no ha cambiado demasiado, así que, si estás familiarizado con la franquicia, te adaptarás rápidamente al juego. Explorarás localizaciones repletas de enemigos y encontrarás 45 nuevos enemigos, cada uno de ellos siendo un desafío completamente único. Y todavía hay más, ya que te deberás preparar para enfrentarte a una docena de jefes.
5. Combate – como el sistema de combate no ha cambiado, los jugadores reciben nuevas posibilidades como la "Ready Stance" que hace posible que tu personaje haga gran cantidad de daño. Además, los jugadores pueden crear su propio y único estilo de juego. Usa arcos cortos, espadas dobles y escudos para eliminar el peligro. Bloquea o esquiva los ataques para evitar recibir daño.
6. Elementos RPG – recoge equipamiento que puede ser mejorado y objetos que pueden potenciar tus habilidades y darte efectos adicionales como curación o desintoxicación.
7. Gráficos – como el juego ha sido preparedo tanto especialmente tanto para PC como para consolas PlayStation 4 y Xbox One, los gráficos y efectos son mucho más detallados.
8. Multijugador – Llama a otros jugadores para que te ayuden, examina las marcas de sangre para ver cómo otros jugadores murieron en un determinado lugar o escribe mensajes con información valiosa para otros. Coopera en un equipo de hasta 4 jugadores o invade los mundos de otros jugadores y tira el guantelete.
AVISO: Este product NO PUEDE ser activado y jugado en Japón.
Dark Souls III para la plataforma Steam es un producto digital. No incluye caja física.

Release date: 2016-04-11
Requerimientos del sistema
Requerimientos del sistema
Below are the minimum and recommended system specifications for Dark Souls III Steam Key GLOBAL. Due to potential programming changes, the minimum system requirements for Dark Souls III Steam Key GLOBAL may change over time.
Requisitos mínimos
Processor

Intel Core i5 2500 3.1 GHz / AMD A8 3870 3,6 Ghz

Graphics

NVIDIA GeForce GTX 465 / ATI Radeon TM HD 6870

Memory

8 GB RAM

Disk space

50 GB HD

System

Windows 7 SP1 / 8.1 / 10 (64-bit only)
Idiomas
Idiomas
BR, CN, DE, ES, FR, IT, KR, PL, PT, RU, UK
Age restrictions
Age restrictions



Este producto contiene elementos de

Ganar 75.05 ARS cada vez que alguien compra este producto usando su reflink.