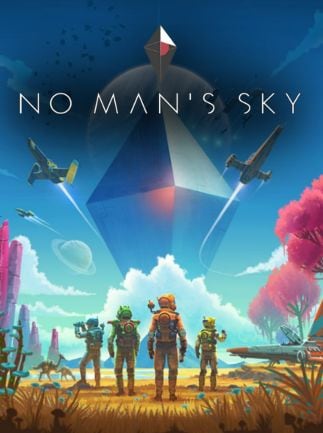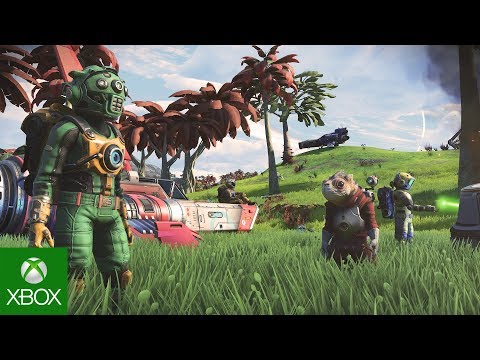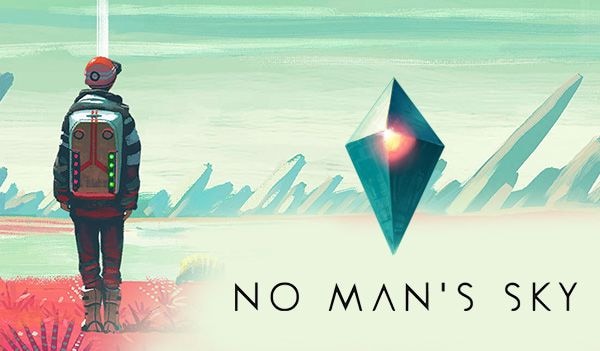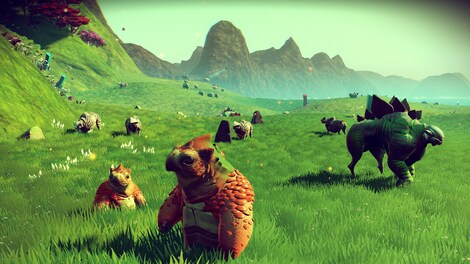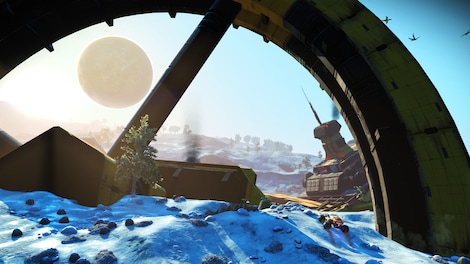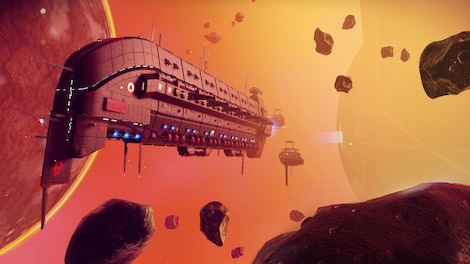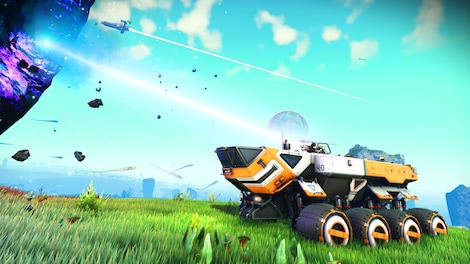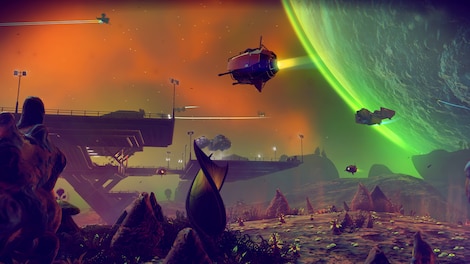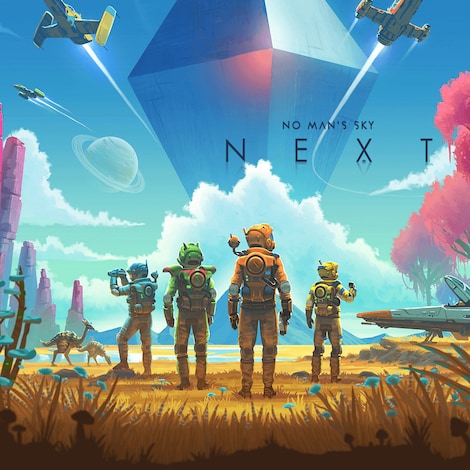 1/9
GLOBAL version
No Man's Sky Steam Key GLOBAL
Form a team with friends or fly alone and discover everything the universe has to offer. Gather, craft, explore – rediscover the title and enjoy new features introduced by the major expansion packs, including the famous Next update.
Selected offer from:
Price
1722.90 ARS
4847.45 ARS
−64%
What is a Hot Deal?
A great offer when compared to other sites. Get it fast!
G2A Plus Price
1550.61 ARS
4847.45 ARS
−68%
What is a Hot Deal?
A great offer when compared to other sites. Get it fast!
Money Back Guarantee
You must be logged in to add products to your wishlist.
Buy it in a bundle, pay less: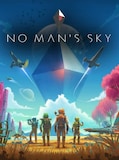 No Man's Sky Steam Key GLOBAL
GLOBAL
1722.90 ARS
4847.44 ARS
−64%
Offer from: Claincir
Free G2A PLUS 1-Month Prepaid Gift Card - GLOBAL key
224.96 ARS
Ofertas: 22
Ofertas con envío inmediato

Up to 24h delivery offers
Descripción del producto
¿Has soñado alguna vez con explorar los grandes vestigios del espacio? ¿Descubrir nuevos planetas y la vida silvestre que hay en ellos? ¿Comerciar con criaturas extraterrestres y desenterrar la verdad de seres antiguos? Si es así, entonces No Man's Sky es tu juego. ¿Eres lo bastante valiente como para seguir con este viaje?
Acercándose al infinito
Durante su viaje en No Man's Sky PC, los jugadores se encontrarán con un universo enorme de un tamaño de 18 quintillones de planetas. Este es el tipo de dato que da una idea aproximada de lo que significa el infinito, mucho más que el infinito en sí mismo. Cada planeta se genera procesalmente con todas sus características geográficas, vida silvestre y misterios que descubrir.
Descubrimiento sin fin
Cada planeta tiene sus propias criaturas extrañas, plantas y mucho más, y cuando eres el primero en verlas, tienes el honor de nombrar tus descubrimientos.Conmemórate a ti mismo, honra a tus amigos o inspírate en tu película favorita. Independientemente de lo que decidas, puedes decidir cómo se llamarán tus descubrimientos para que cada visitante los pueda ver en el futuro.
¡Tienes el poder de nombrarlos!
Viajes impecables¡Las pantallas que se cargan son cosa del pasado! ¡Si ves a una planeta en el cielo, siempre podrás saltar a tu nave y volar hasta allí por tu cuenta! ¡Rompe la atmósfera, atraviesa el vacío del espacio y luego aterriza en un mundo nuevo para ver sus maravillas! Realiza viajes sin interrupciones a través de sistemas estelares antes de visitar a uno nuevo. ¡Planetas grandes y viajes relajantes te están esperando!
Minería y elaboración
¡Gracias a tus viajes encontrarás minerales y otros recursos listos para ser explotados gracias a tu herramienta multiuso! ¡Reúne las piezas, alimenta tu nave y su sistema de mantenimiento, actualiza tu tecnología y prepárate para el viaje que tienes por delante!
Estilo visual único
NMS PC tiene un estilo visual sugerente y abstracto, que complementa su jugabilidad tranquila y constante y también promete el descubrimiento de criaturas raras. Colores brillantes y vivos, extrañas formaciones rocosas e increíble vida salvaje que no se ha visto antes, todo esto gracias al estilo de No Man's Sky, inspirado en la ciencia ficción clásica.
Misterios alienígenas
Recibe comunicaciones de una misteriosa entidad que se presenta a sí misma como Atlas e investiga sus relaciones con dos extraterrestres extraordinarios, capaces de comunicarse contigo. Descubre tu objetivo en el universo y decide qué hacer.Aprende idiomas extranjeros y establece contratos comerciales con los Gek, los Korvax y los Vy'keen, extraterrestres que viven en la misma galaxia que tú. ¡Crea tu propio diccionario alienígeno!
Key features
No Man's Sky es un juego de exploración, descubrimiento, elaboración y comercio. Conduce tu nave espacial a través de la inmensidad del espacio, planetas únicos que son fuentes de recursos y haz que tu nombre sea conocido como el mejor biólogo de la galaxia, con miles de formas de vida extraterrestre nombradas por tí. NMS PC te lleva a un viaje infinito a innumerables estrellas.
Características de No Man's Sky
18 quintillones de planetas – NMS tiene más planetas de los que podrás ver en toda tu vida, aunque podrás intentarlo.
Mina y elaboración – extrae recursos de los lugares que visitas y úsalos para actualizar tu kit de explorador, traje, nave, herramienta multiuso y demás.
Viajes impecables – vuela de planeta en planeta sin ni una sola pantalla de carga entre ellos. Rompe la atmósfera en tiempo real y aterriza en un lugar nuevo por tu cuenta.
El misterioso centro de la galaxia – deja que Atlas guíe tu progreso y descubre qué misterio se encuentra en el centro de la galaxia.
Vida silvestre generada procesalmente – encuentra criaturas que no imaginarías que podrían existir y nómbralas de la forma que tú quieras, ¡es el derecho del descubridor!
No Man's Sky (PC) for Steam platform is a digital product – no box included. The price applies to a digital version of the product.

Release date: 2016-08-12
Requerimientos del sistema
Requerimientos del sistema
Below are the minimum and recommended system specifications for No Man's Sky Steam Key GLOBAL. Due to potential programming changes, the minimum system requirements for No Man's Sky Steam Key GLOBAL may change over time.
Requisitos mínimos
Processor

Intel Core i3

Graphics

nVidia GTX 480

Memory

8 GB RAM

Disk space

10 GB

System

Windows 7
Idiomas
Idiomas
BR, CN, DE, ES, FR, IT, JP, KR, PL, PT, RU, UK
Ganar 86.15 ARS cada vez que alguien compra este producto usando su reflink.