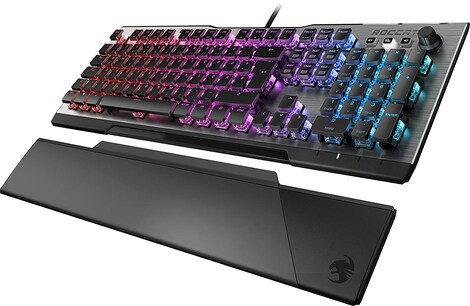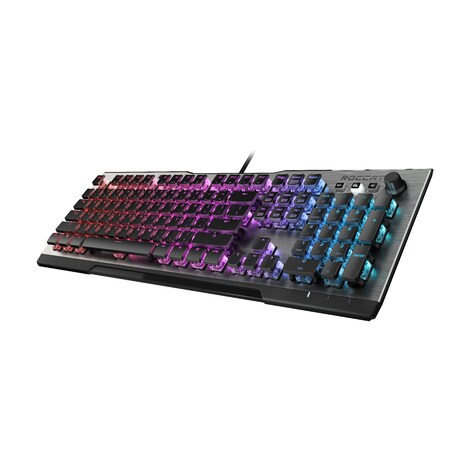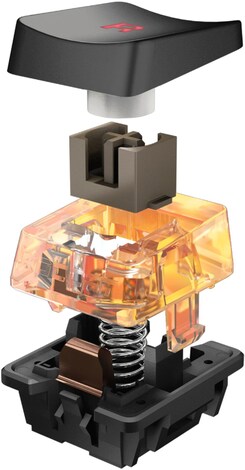 1/3
Roccat Vulcan 120 AIMO
Offer from:
Item type: Brand new   Warranty: 12 months     Warehouse: EU countries + free shipping    Layout: US Important: In case of returning the product, the cost of shipping the product is on the buyer's side.  ----------  FEEL ...
Descripción del producto
Item type: Brand new
Warranty: 12 months
Warehouse: EU countries + free shipping
Layout: US
Important: In case of returning the product, the cost of shipping the product is on the buyer's side.
----------
FEEL THE IMPACT
The Vulcan is a precision gaming tool that lets you sense its performance from the first glance and the first key stroke. Developed following the renowned principles of German design and engineering, it is the best keyboard ROCCAT has ever built.
NEW TECHNOLOGIES
The Vulcan is the first keyboard to feature ROCCAT-developed Titan Switches. The switches, designed from the ground up, were built for gamers craving a key stroke that was swift and precise while still being tactile. As well as a tactile and silent 1.8mm actuation point with a 3.6mm travel distance, the switches feature structural housing to reduce wobble while being pressed. They bring electrical contact bouncing to a minimum, allowing firmware to recognize input 20% faster. The key caps are also ultra-light – 50% lighter than standard – for that rapid response.
BUILT TO LAST
An anodized aluminum plate reinforces the Vulcan's structural integrity and protects against wear and tear. The detachable palm rest and low-profile keyboard design improve ergonomics, making it suitable for long periods of game time. Key caps are specially designed for easy maintenance. They match the spacing and surface area of traditional caps but feature a shortened height to make cleaning easy, complementing the Titan Switch's dust-resistant housing perfectly.
AIMO ILLUMINATION
The Vulcan provides the best possible platform for the AIMO lighting engine. Each switch features an individually configurable, long-life LED capable of displaying 16.8M colors in a variety of special effects. Transparent switch housing means the multicolor lighting shines impressively and is spread evenly from every key.
AIMO represents both a lighting engine and an eco-system at once. Its functionality grows based on the number of AIMO-enabled connected devices. It reacts organically based on your usage, presenting state-of-the-art illumination scenarios without the need for configuration.
PALM REST & MEDIA KEYS
The palm rest adds a subtle level of comfort and support. It's ideal for gamers who tend towards lengthy sessions and want their performance in tip-top shape throughout. With mixer-style media keys and wheel you've got sophisticated function as well as comfort.
Tech specs:
3.6mm switch travel distance
512kb integrated macro & settings memory
All keys remappable
ROCCAT® Easy-Shift[+]™ technology
32-bit ARM Cortex-M0 based processor
1.8m USB cable
ROCCAT® Swarm software suite
RGB per-key illumination with 16.8m colors
Removable ergonomic palm rest

System requirements: USB 2.0 Port, Internet connection for driver installation

Operating system: Windows® 10, Windows® 7, Windows® 8
More information
More information
Invoices
This seller provides invoices. To receive one, you can contact them once you place an order.