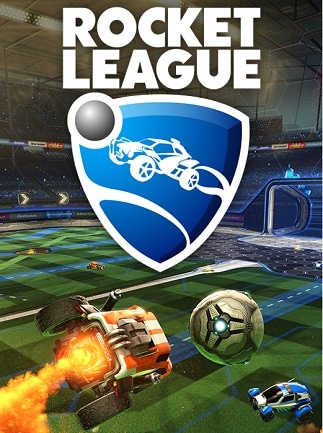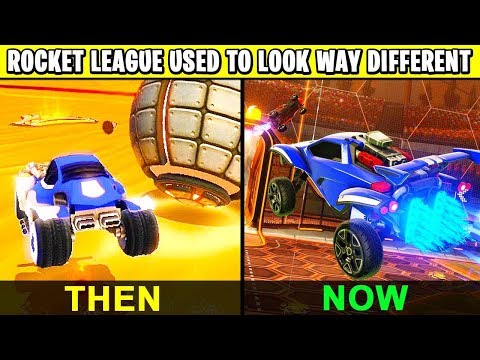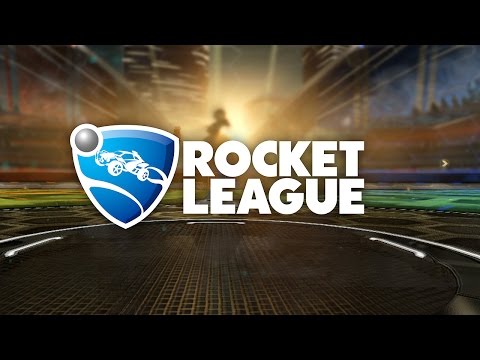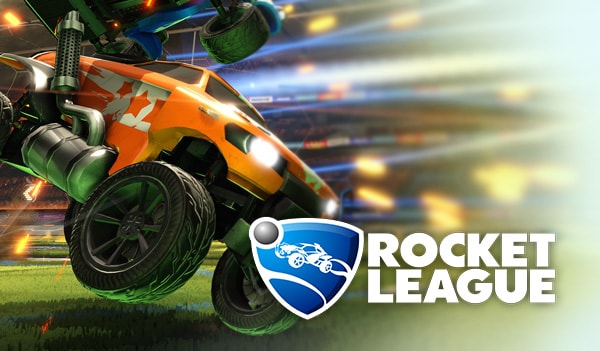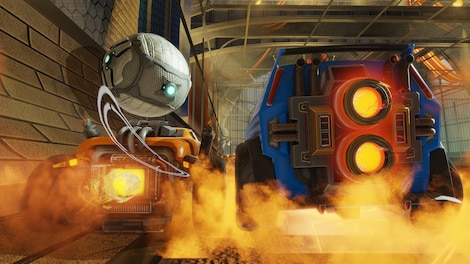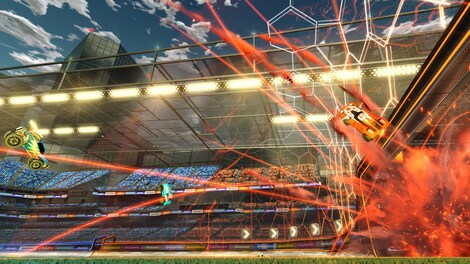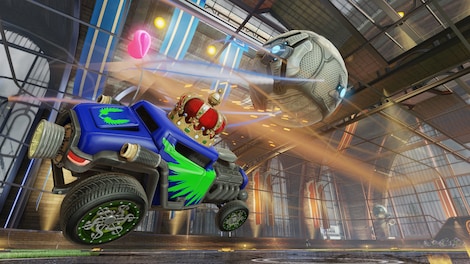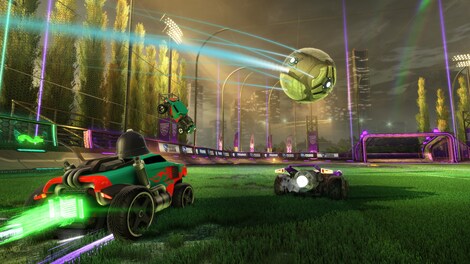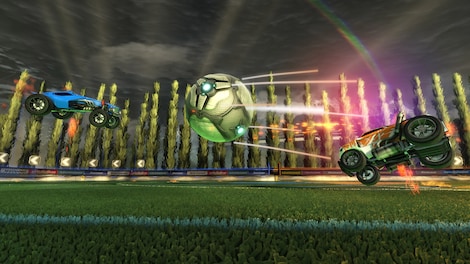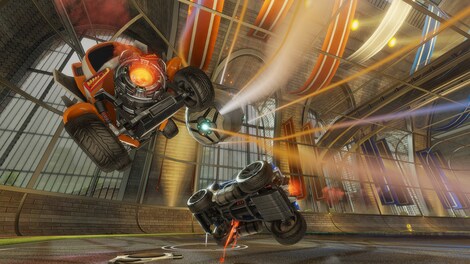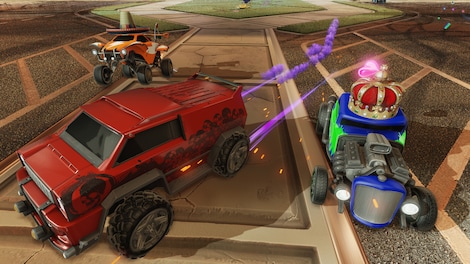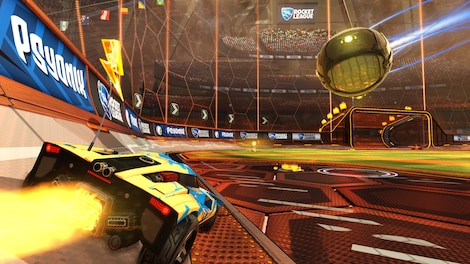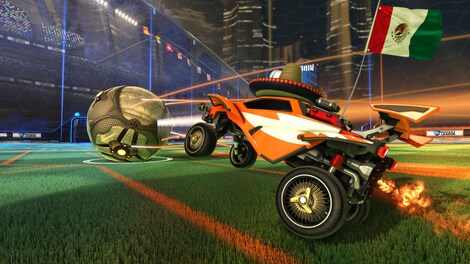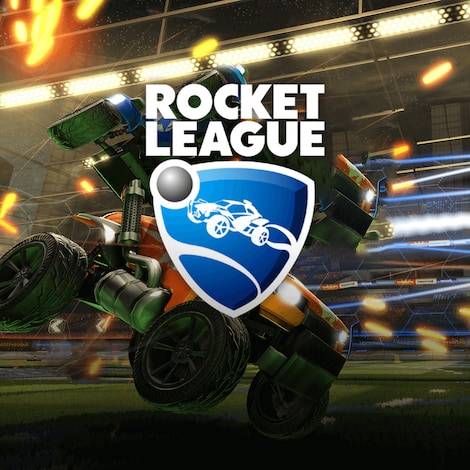 1/14
GLOBAL version
Rocket League Steam Key GLOBAL
Rocket League definitivamente es tu juego si disfrutaste de los Supersonic Acrobatic Rocked Powered Battle Cars. Juega al fútbol con coches y domina la Liga. Ponte delante del volante de un vehículo futurista equipado co ...
Buy it in a bundle, pay less: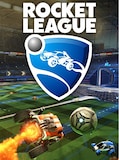 Rocket League Steam Key GLOBAL
GLOBAL
Offer from: Alldaygame_com
Free G2A PLUS 1 Month
151.42 ARS
Descripción del producto
Descripción del producto
Rocket League definitivamente es tu juego si disfrutaste de los Supersonic Acrobatic Rocked Powered Battle Cars. Juega al fútbol con coches y domina la Liga. Ponte delante del volante de un vehículo futurista equipado con aceleradores y mete goles, o aprovecha el avanzado sistema de física para evitar que tus oponentes consigan puntuar. La interacción con la pelota y con otros vehículos es realista, el control intuitivo y el juego, similar al fútbol, te proporcionará una experiencia inolvidable.
Key features
Juego de alto vuelo
Usa el botón de saltar, los impulsos de turbo y las paredes con curvas elegantes para perseguir la pelota en las tres dimensiones en la forma que quieras. Aprende a saltar y a usar el turbo para salir volando y lanzar una pelota hacia la portería a veinte metros en el aire o detén la ofensiva del equipo contrario. Sube por las paredes y guía el balón por el techo para asestar un ataque mortal al equipo contrario desde arriba.
Duelos rápidos, partidas rápidas
Los partidos de Rocket League (PC) duran solo un par de minutos, lo que es perfecto para una sesión breve antes de volver a ocuparte de otras cosas. El sistema Match-up funciona rápido, minimizando el tiempo de espera para jugar con y contra otros. Para los impacientes hay varios niveles de habilidad IA, lo suficientemente buenos como para disfrutar de una partida rápida.No te equivoques, los partidos aunque rápidos son intensos, te verás agarrando con fuerza tu mando para empujar la pelota antes de que lo haga tu oponente.
Muchas formas de jugar
Rocket League ofrece varios modos de juego y variaciones dentro de ellos. Desde su lanzamiento, Psyonics ha seguido presentando nuevos modos de juego y variaciones. Entre el Snow Day, un modo inspirado en el hockey con física que combina con la configuración, y un Hoops de baloncesto, el fútbol no es el único juego de Rocket League, que disfruta retorciéndose en su propia imagen creativa.También está el modo Rumble, que añade mejoras excéntricas, casi caricaturescas, desde guantes de boxeo con resortes hasta picas y tornados para animar el juego a aquellos que buscan retos nuevos.Asimismo hay formas de cambiar las reglas de las partidas regulares gracias a los "mutadores" que modifican indicadores del juego tales como la gravedad o las propiedades de la pelota.Ponte a prueba en cuatro equipos de tamaño diferente: 1v1, 2v2, 3v3 o 4v4 y descubre cuál se acopla mejor a tus habilidades.Si no te gusta jugar limpio, siempre puedes ignorar la pelota y concentrarte en golpear al vehículo contrario destruyéndolo y forzándole a reiniciar. ¡Sólo te pedimos que no abuses de esta opción!
Mucha personalización
Rocket League es un juego para jugar si siempre has querido conducir un camión con un sombrero o con el casco de la 1ª Guerra Mundial. Desbloquea accesorios nuevos mientras juegas. Elije un dispositivo montado en el techo, una antena nueva y un nuevo tubo de escape, además de una multitud de carrocerías y neumáticos de coche, tipos y colores de pintura y pegatinas. Todo puede ser desbloqueado a medida que ganes experiencia. No tengas miedo de problemas relacionados con el equilibrio, tu estilo nunca funcionará en detrimento del rendimiento de tu coche. ¡Así que, coge el sombrero, carga burbujas en el tubo de escape y ve a jugar!
Juega en arenas diferentes
Desde un campo de juego de fútbol brillante y verde casi tradicional hasta un estadio post–apocalíptico arenoso rodeado por un páramo quemado, Rocket League proporciona cinco arenas y varias condiciones climáticas. ¡Era una noche oscura y tormentosa para jugar! Escucha al público gritar y suspirar de admiración mientras metes gol tras gol o defiendes heroicamente tus propias porterías.
Jugabilidad centrada en habilidades
Tu habilidad es un indicador verdadero de tu competencia con Rocket League. Aprender a controlar perfectamente tu coche es una experiencia difícil, pero también muy agradable y llena de momentos aleatorios de brillantez, mientras metes un gol perfecto haciendo un salto mortal o dobles saltos mortales y haces que el balón se aleje de tu portería. Coopera con jugadores que tienen las mismas habilidades que tú haciendo uso del sistema de clasificación para jugar en línea. ¡En poco tiempo realizarás el tipo de acrobacias que viste en los trailers y videos de juego de Rocket League, ejecutando maniobras en décimas de segundo, adelantándote a donde está la pelota y consiguiendo la victoria para tu equipo! Cada gol es histórico ya que el juego repite cada éxito para que el jugador disfrute de la gloria.Rocket League es un soplo de aire fresco para los juegos deportivos, introduciendo mecánicas nuevas para conseguir retos muy familiares. Compra tu copia ahora y únete a las filas de coches con cohetes, que gatean por las paredes, vuelan alto y solo piensan en jugar al fútbol.
Rocket League para la plataforma Steam es un producto digital. No incluye caja física.

Release date: 2015-07-07
Requerimientos del sistema
Requerimientos del sistema
Below are the minimum and recommended system specifications for Rocket League Steam Key GLOBAL. Due to potential programming changes, the minimum system requirements for Rocket League Steam Key GLOBAL may change over time.
Requisitos mínimos
Processor

2.0 GHz Dual core

Graphics

Nvidia 8800 or ATI 2900

Memory

2 GB RAM

Disk space

2 GB available space

System

Windows Vista SP2
Requisitos recomendados
Graphics

Nvidia 260 series or ATI 5850

Memory

4 GB RAM
Idiomas
Idiomas
BR, DE, ES, FR, IT, PT, UK
Ganar 28.26 ARS cada vez que alguien compra este producto usando su reflink.