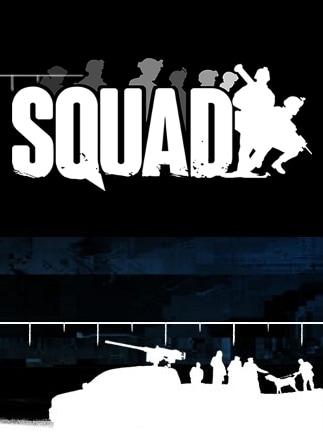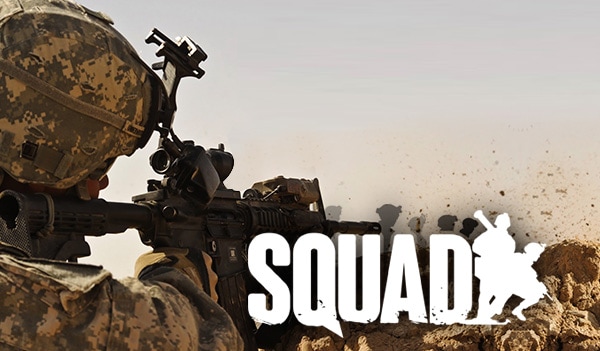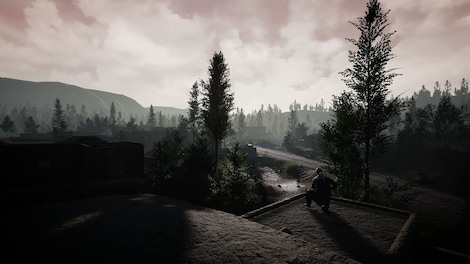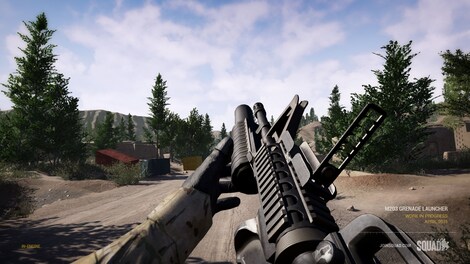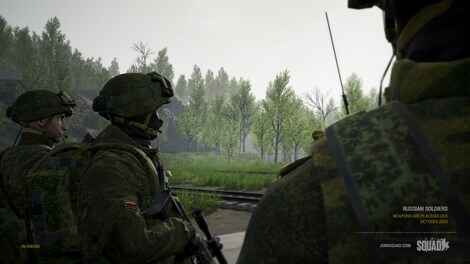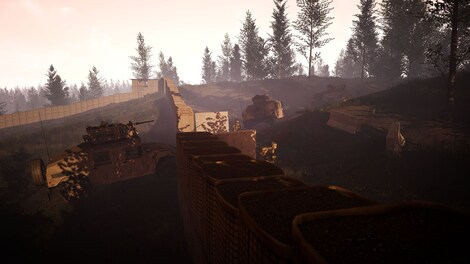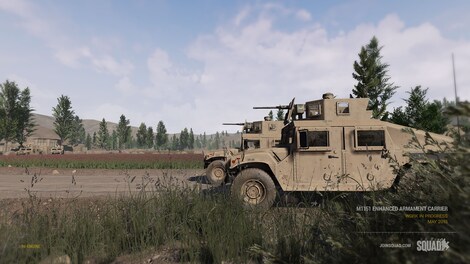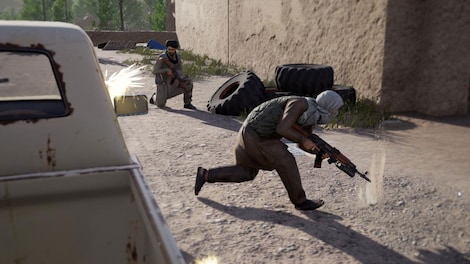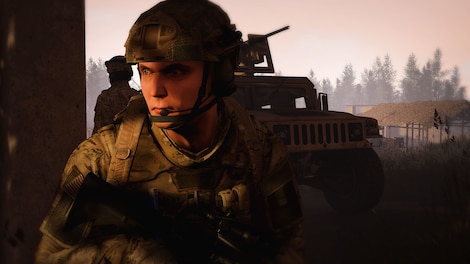 1/11
GLOBAL version
Squad Steam Key GLOBAL
El líder de tu escuadrón grita órdenes a tu oído porque tu unidad aún no ha completado la tarea. Tu FOB se ha quedado muy detrás de ti pero este es el último empujón. Esto no está escrito. Esta es la realidad de jugar Sq ...
Selected offer from:
Price
1700.93 ARS
2463.94 ARS
30%

OFF
Money Back Guarantee
You must be logged in to add products to your wishlist.
Buy it in a bundle, pay less: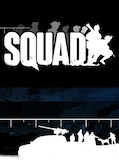 Squad Steam Key GLOBAL
GLOBAL
Offer from: Cdsales
Free G2A PLUS 1 Month
169.99 ARS
Descripción del producto
El líder de tu escuadrón grita órdenes a tu oído porque tu unidad aún no ha completado la tarea. Tu FOB se ha quedado muy detrás de ti pero este es el último empujón. Esto no está escrito. Esta es la realidad de jugar Squad, un shooter de táctica en primera persona y en línea para múltiples jugadores desarrollado por Offworld Industries.
Multijugador basado en clases
Puedes elegir un kit de clase de entre más de una docena, cada uno diseñado para cumplir un rol específico en el campo de batalla. Escoge uno clásico como médico o francotirador, pero hay más que te están esperando. Sé el responsable del reconocimiento, consigue las herramientas para combatir a los tanques y vehículos aéreos, o dedícate a manejar precisamente esos vehículos. Depende de ti, pero se esperará que obedezcas las órdenes y tengas un registro de servicio ejemplar en todo momento.
Cadena de órdenes
Se quedaron atrás los días en los que el campo de batalla estaba lleno de individualistas. Squad, fiel a su nombre, se centra en trabajar como una unidad para lograr cosas que ningún soldado individual sería capaz de hacer. En Squad (PC), el líder de tu escuadrón es el único que puede comunicarse con otras unidades, establecer localizaciones de reaparición ad hoc e incluso coordinar la construcción de campamentos.La diferencia entre un buen y mal LE (Líder de Escuadrón) es la diferencia entre la vida y la muerte en el campo de batalla y en el juego Squad. ¿Puedes soportar la responsabilidad o prefieres que otros lo hagan por ti?
Vehículos
No tienes que aporrear impacientemente el suelo todo el tiempo. Ahorra tu fuerza para el combate. Tu LE puede solicitar vehículos para acelerar tu viaje de un punto de reunión al siguiente. Camiones blindados, motocicletas, vehículos blindados, tanquetas, incluso hay helicópteros, si esto es lo que tu unidad realmente necesita para que hagas tu trabajo.Solo recuerda: no son infinitos, otros escuadrones también pueden solicitarlos, y todos sois un equipo.
Fronteras dinámicas
Nunca te quedes demasiado tiempo en un lugar, si es necesario. Los líderes de tu escuadrón pueden establecer puntos de reunión y adelantar bases de operaciones para acercar la línea de frente cada vez más a tu objetivo final.Los puntos de reunión serán tus puntos de reaparición ad hoc, siempre y cuando los FOB estén fortificados y te faciliten una buena posición para cuando tu enemigo pase a la ofensiva.
Modos de juego
Squad tiene varios modos de juego emocionantes que te pondrán a prueba a ti y a tu escuadrón. En el modo Advance y Secure tu objetivo es capturar y mantener los puntos de control en cierto orden. La insurgencia hará que destruyas los escondites de armas enemigas gracias a la inteligencia recopilada con las muertes de tus enemigos. En Territory Control tienes que recuperar terreno del equipo contrario en un límite de tiempo determinado. Finalmente, Conquest hace que captures banderas, mientras tus bonos de recuperación se agotan.
Sin agarre
El juego de Squad no presta demasiada atención a ninguno de los apoyos visuales que otros juegos suelen proporcionar. No hay un mini mapa, no hay un aviso de visualización ocupando buena parte de la pantalla, ningún enemigo oportuno que destaque de alguna manera. Ni siquiera ves las etiquetas de nombres de tus compañeros de escuadrón. Solo eres tú, tu ingenio y la confianza de que tu líder sabe lo que hay que hacer.
Key features
Squad es un juego de disparos realista, en primera persona, exigente y basado en escuadrones, se centra en la comunicación y coordinación entre unidades separadas. Mata enemigos, completa objetivos, sé un buen soldado.
Características de Squad
Varias categorías de armas – rifles de asalto, ametralladoras ligeras, pistolas y mucho más. Más de 40 armas diferentes para que puedas elegir tu cargamento.
Modos de juego variados – atacar, defender y capturar. Cada modo de juego introduce un nuevo escenario de combate y nuevas tácticas para seguir.
Vehículos – ¿no quieres ir a pie? Súbete a un helicóptero que tu líder de escuadrón ha solicitado de la sede central.
Jugabilidad táctica profunda – como líder de escuadrón puedes coordinar con otros LE la organización de asaltos en dos frentes y otras maniobras.
Divertido y realista – Squad logra el punto de equilibrio perfecto entre las recompensas inmediatas de los juegos de disparos populares y la profundidad de las simulaciones militares.
Squad (PC) for Steam platform is a digital product – no box included. The price applies to a digital version of the product.
Bear in mind that after buying Squad as a GIFT you will not be able to add it to your inventory.

Release date: 2015-12-14
Requerimientos del sistema
Requerimientos del sistema
Below are the minimum and recommended system specifications for Squad Steam Key GLOBAL. Due to potential programming changes, the minimum system requirements for Squad Steam Key GLOBAL may change over time.
Requisitos mínimos
Processor

2.4 GHz Dual-Core 64-bit CPU

Graphics

DX10 Compatible GPU with 1 GB VRAM

Memory

4 GB RAM

Disk space

10 GB available space

System

Windows 7 SP1 (x64)
Ganar 42.52 ARS cada vez que alguien compra este producto usando su reflink.